Best Tent Repair Kit
In a
Hurry? Editors choice: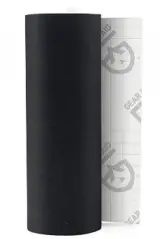 Test Winner: Gear Aid Tape Fabric

Have you ever been stuck in a situation where your camping tent needed repairs on the fly, but you had no feasible way of fixing it? If you have, then you understand that this can put a severe damper on your weekend. Well, that is where tent repair kits come into play.
Instead of suffering through the rest of the trip with a damaged tent, with a repair kit, you can make quick and fixes on the fly. However, speaking for most repair kits, they will be limited in what they can do. If your tent rips in half, for example, then you will be out of luck either way.
Also, not all kits will be equipped to handle the same problems, for example check the
best sewing kits
. Either way, all you need to learn (regarding buying them) will be presented to you in this guide.
Standout Picks
Criteria Used for Evaluation
Accessories
Here is a pop quiz; what good would a tent repair kit without really good accessories?
No matter what type of tent repair you need to be done, the only way you can achieve it is to buy a kit that comes with proper accessories. Now, typically, kits are more than one item. However, you saw some entries on this list that only come with one accessory. That is okay as sometimes that is all you need (others will come with several accessories, however).
And, when it comes down to it, there are two main types of tent repairs. You will either need to repair the fabric or the poles of your tent. For fabric, you will need accessories such as adhesive tape, waterproof sealants, and possibly even brushes or sewing awls (if adhesives are not included).
Meanwhile, when dealing with broken or damaged poles, you may need items such as pole splints, shock cord (and washers to secure the cord). This means you may need to buy more than one kit. After all, it is never a bad idea to have a little variety.
Effectiveness
Even if they are just temporary fixes, you still need them to get the job done for the time being.
It has been alluded to a few times, and it deserves mentioning again, tent repair kits are not going to resurrect tents that are old and worn out. There will come a time where you will need to buy a new tent. But, what they can do is provide you with temporary fixes to make your tent useable. If you are looking for a new tent make sure you check our guide with incredible tent selection.
From kit to kit, though, they will not all work with the same efficiency and effectiveness. For example, think about fabric repairs. If you buy a package that comes with adhesive tape, you want that adhesive to be incredibly durable and long-lasting. The same goes for patches without glue as they need to be durable enough to do their job.
And, even for pole splints and shock cord, they will need to be built well enough to repair your tent poles sufficiently. In specific, you will see pole splints typically made out of aluminum. While not as strong as steel, aluminum is also much lighter.
Versatility
Not all kits are going to be but some of them are quite versatile in their design.
Again, this section needs to be split up into two. First up, let's talk about fabric repairs. Now, it would seem that patches and adhesives would be pretty one-dimensional in their designs. And, while this is true, they can be incredibly versatile.
First and foremost, most patches and adhesives on the market will bond to a wide range of fabrics. Standard tent fabrics such as polyester, nylon, and canvas will typically be no problem whatsoever. Not only that but fabric repairs will also usually be suitable for some of your other outdoor gear (this could include your sleeping bags, dry bags, etc.).
As for tent pole repair kits, they are not quite as versatile. Whether you buy splints or a full kit with shock cord and washers, these types of accessories will only be suitable for your tent poles. However, even if your tent has fiberglass poles, some aluminum splints will still work just fine (so they are versatile in this manner).
But, again, this is where it comes in handy to buy more than one type of kit. The broader range of accessories you have at your disposal, the more repairs you will be able to make.
Portability
This is a section that is really going to be important for those of you who enjoy hiking and backpacking.
One of the significant reasons to even buy tent repair kits is so you can make repairs to your tent on the fly. Well, naturally, this means that you will need to account for them on your travel (unless you camp in your backyard). In other words, it may be in your best interest to look for portable kits.
But, it goes deeper than that. This can be a more significant issue for those of you who like to hike or backpack. Hikers and backpackers will need to carry every small item that they want to bring. On the other hand, if you are merely just camping, you can easily transport any kit on the market.
Campers can stow away all their kits in a tote bag or something, but that will not work for backpackers. Instead, backpackers need to save every ounce of weight they can. Thankfully, most repair kits will be compact and lightweight enough to be easily accommodated for. But you can never be too sure.
Ease of Use
While your skill will have a lot to do with this section, certain kits will be easier to use than others.
It is a question that you have probably been holding in for a while, how hard is it to repair a tent? On the surface, this is a simple question but dig a little deeper, and you will find it is a question that has many answers. If you are talking full-fledged repairs, then it will probably be quite challenging.
You already know, however, that is not the purpose of tent repair kits. Now, for first-time users, any repair may seem intimidating. With the proper tools (and well-written instructions to boot), you will find that patching holes in your tent's fabric are not too tricky at all. To get more comfortable with the entire process, you can also watch online tutorial videos if you would like.
But, what about fixing poles now that is intimidating, right? Some of you may find it to be a little harder but, once again, manufacturers will try to make their kits as user-friendly as possible. Once again, this is where detailed instructions can come in handy.
Also, keep in mind that the more times you perform repairs, the better you will become at them. Ironically, however, the hope is that you never need to repair your tent in the first place.
Our Top Picks for the Best Tent Repair Kits
Subscribe to our Newsletter