Best Weight Benches
last updated:
Feb 07, 2020
Let's just say that exercising is not exactly everyone's past time, and is not on the top of everyone's list of priorities. Life is just too busy, right? Well, you can always make time and unfortunately, that is merely an excuse. But, it is safe to assume not everyone can afford to go to the gym every day or own expensive pieces of exercising equipment. That is where weight benches come in as although they are not cheap, they offer so much diversity that you can receive a full-body workout in one session. Yet, not all weight benches will be ideal for you as some offer more angles than others; while others can handle more weight. Check out our guide below to some of the best weight benches available on the market today - you'll be pumping iron safely in your own home in no time.
This is the best product on our list that is currently in stock: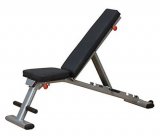 Body Solid GFid225
Why is it better?
It comes fully assembled
Allows for a multitude of different angles for workouts
There are wheels integrated for transportation
In a
Hurry? Editors choice: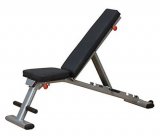 Test Winner: Body Solid GFid225

12
Researched Sources
2.1k
Reviews Considered
16
Hours Researching
18
Products Evaluated
Weight
Adjustability
Use
Portability
By Default
Criteria Used for Evaluation


Weight
There are several important factors to consider when buying a weight bench but perhaps the most vital is analyzing how much weight it is rated to hold. First off, it needs to be able to hold yourself safely. Not trying to call out anyone on this but the last thing you want is a weight bench that is not rated to hold. But, it does not end there as you also need to take into consideration your load. Depending on the type of exercises you are planning on partaking in, you may want to work out with equipment that weighs multiple hundreds of pounds. In this case, you need a weight bench that is rated to support a strong amount of weight.
But, you also need to pay close attention to how the weight bench is rated. How do you mean, you may be thinking? Weight benches may have different weight capacities when they are flat as opposed to on an incline. Sometimes, this can differ an upward of 300 to 400 pounds so it is quite significant.


Adjustability
It is interesting to note that there are weight benches available on the market that stay flat. There is a strong reason why none of these types of benches appeared on this guide, however. Because adjustability is one of the most important features to look for, owning a weight bench that remains flat is extremely limited. This is not to insinuate that flat weight benches are non-functional because clearly, you will want to perform some exercises on a flat bench. Yet, a bench that can adjust to varying angles will be much more beneficial to you.
Common weight benches will have a backrest that is designed to adjust to a decline angle, completely flat, to several incline angles and also to 90 degrees. To a normal user, why are all these angles important? It really goes hand-in-hand with the functionality of a weight bench as different angles can allow you to perform different exercises on several parts of your body. For instance, you could perform a shoulder press at a straight 90-degree angle.


Use
Again, the aforementioned adjustable angles do go a long way in determining how functional a weight bench is. Clearly, the more angles that can be achieved the more versatile the bench is. Yet, there is more that goes into it. For example, some weight benches will need additional attachments such as a leg curl for further functionality. Despite this, you can get a full-body workout with just the bench itself. Merely performing specific stretches and planking positions can stretch a plethora of your muscles.
Additionally, as bench pressing is a very popular exercise regimen, you will notice some weight benches work better for lifting than others. The reason for this is an ideal height and angle need to be achieved to obtain optimal results. Also, a feature that sometimes goes under the radar is if the back support is tapered. If it is, this can provide you with a greater freedom of movement and enhanced comfort when performing specific workouts (such as leg lifts, bicep curls, and other pectoral exercises).


Portability
Possibly, the reason you are here today is that you are sick and tired of traveling to your local gym to use their weight bench. It is much more convenient to own your own but if you plan on doing this, another vital point of interest for you is its ease of movement and storage. These are not exactly small pieces of equipment so when you assemble them, you will need a decent amount of space, to begin with. Yet, when you are not using it, it is nice when they fold down for storage and some will even fold completely flat.
In addition, you may want to move the weight bench from one area to another area. Because of this, investing in a weight bench with integrated transportation wheels and a built-in handle is optimal. Without these integrations, moving a weight bench can be a major hassle.
Expert Interviews & Opinions
Most Important Criteria
(According to our experts opinion)
Experts Opinion
Editors Opinion
Users Opinion
By Default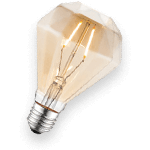 Experiment
You are not going to run into too many pieces of exercising equipment that offers as much functionality and diversity as a weight bench. There is a strong likelihood that several of you are looking to use a weight bench for bench pressing. It has become a cliché "tough guys" workout regimen but it can help strengthen necessary muscles and is a fantastic exercise. But, what angle should you be bench pressing at on your weight bench? Well, there are a few that can be feasible. For one, if you are doing a barbell bench press, you can set the bench at an angle between 15 to 30 degrees. The reason you want to avoid a high angle is that you will end up performing an overhead press if the incline is too high. For the most part, though, you can experiment with different types of angles to see what works for you the best. As soon as you find the right angle, stick with it and enjoy your bench press.
Other Factors to Consider


Durability
The manner in which a weight bench is constructed goes a long way in determining how much weight it can hold. You are not going to see very many benches designed with a plastic frame for obvious reasons. Instead, you will oftentimes see a frame made from heavy-duty steel and tubing. Steel is very durable on its own but to enhance the durability, you will also see the term powder-coated frequently. A powder coating adds a layer of protection to the steel and will protect even the roughest and toughest machines out there. Simply put, it better protects your investment which is always something you should look into.
However, other components come into play when assessing the overall build of a weight bench. Past the mainframe, both the seat and the backrest deserve some attention. You not only want both to be padded to provide support but it is nice when they are at least somewhat comfortable. If the padding is way too hard and firm, it may prove to deter the experience to the point where you no longer have interest in using the bench. In addition, protective vinyl upholstery for the padding is ideal for durability.
Frequently Asked Questions
q:

Do Weight Benches Require Assembly?

a:

Believe it or not, there are actually some weight benches that come pre-assembled (or at least 90 percent or so). It truly depends on the specific seller but just know, not all of them will be delivered this way. In addition to this, there may also be an option for you to spend extra money to have a professional assemble the machine. But, if you do not want to spend the extra money on that and it does not come assembled, you will need to do the work yourself.

For the most part, granted they come with instructions or a manual that are somewhat informative, they are not too convoluted. But, they may require basic tools to assemble that should be around your home even if you are not a tool collector. Of course, the more advanced tools you have the process will be simpler as the right tool can make a world of difference.
q:

Will the Powder-Coated Frame Rust?

a:

If you do invest in a weight bench with a powder coating, which is highly recommended for the reasons previously mentioned in this guide, you need to be aware of something. There is a common misconception that powder-coating is chip, abrasion, corrosion, and rust proof. However, it is only resistant to these kinds of negative effects and thus, it is still possible for a powder-coated surface to suffer from them. It does not mean it is a waste of money as it is an extremely strong coating but just know that it is not foolproof.

Granted you keep your weight bench stored in your home, there is a high-probability it will not succumb to rust. Typically, if it is exposed to harsh chemicals such as road salt it will then begin to corrode and rust. So, the safe bet to this question is no but it is possible.
q:

How Do You Care for a Weight Bench?

a:

The previous question leads to this question perfectly. Despite the fact that a weight bench may not require as much attention as other consumer products you buy, you should still casually monitor certain portions and care for them accordingly. It is not just a matter of spiffing the machine up and cleaning it from dust, either. For example, the adjustable slider on the bench (the guide rods) should be both cleaned and lubricated to keep them in proper working order. To clean, merely take a rag and remove the dust and debris. After which, apply a coating of oil or dry lube to keep the slider properly lubricated.

Some attention should also be given to your seat upholstery and the frame. For the former, you can wipe it down with a solution of warm water and dish soap and then dry it with a towel. As far as the frame, merely wipe it down to keep it clean to avoid potential rusting.
q:

Are Weight Benches Worth It?

a:

It is fitting to end this guide with this question as depending on the answer, it could defeat the purpose of you being here. The day old question for weight benches is if they are worth it. As with any sort of exercising equipment, it really comes down to you. If you are wondering if it is worth it from a functionality standpoint; the answer would be a resounding yes. They offer so much versatility that it is hard to not find a use for a weight bench (in terms of exercising).

Also, they are ideal for beginners looking to improve their breathing, posture, and overall technique. But, you may be fearful that it will simply collect dust while in your home. Just know this; if you are willing to put forth the effort you will find plenty of ways to use a weight bench.
q:

How Do You Fix the Gap Between the Seat and the Backrest?

a:

It is common for there to be a gap between the seat and the backrest on most weight benches. Because, speaking for the versions that are designed to be adjustable, the backrest can be adjusted it makes sense for it not to be directly connected to the seat. But, this leads to a common complaint that several users have for weight benches in general. Some variations will feature a larger gap than others and if this is the case, you can customize the experience a little bit.

If the gap is an ongoing issue, try and stuff either a thick towel, a yoga mat, or even a pillow into it to see if that assists. This should aid in the comfort but could end up being too bulky; so be wary of that.
Subscribe to our Newsletter