Best Winter Cycling Shoes
last updated:
Feb 07, 2020
As many cyclists know, cycling is an art form and it is one that can be mastered. Any old average Joe can hop on a bike and go for a ride but it takes a true professional to master the craft. Of course, owning the right equipment helps too and today we want to look at a specific piece. In order for you to maximize the efficiency of your ride, you will need a high-quality pair of cycling shoes. However, what happens when the temperatures drop but you still want to ride? Well, that is the true reason that you are here today. You see, engineers around the world have implemented their knowledge and skill to create special footwear that is tailored to winter bikers. And, down below is the information you will be seeking to buy yourself a pair.
This is the best product on our list that is currently in stock:

LOUIS GARNEAU KLONDIKE
Why is it better?
The neoprene cuff adds warmth
Designed with rubber soles
The included hook allows for gaiters to be attached
In a
Hurry? Editors choice:

Test Winner: LOUIS GARNEAU KLONDIKE

4
Researched Sources
24
Reviews Considered
3
Hours Researching
16
Products Evaluated
Fit
Insulation
Water Resistance
Outsole
Durability
By Default
OUR TOP PICKS FOR THE BEST WINTER CYCLING SHOES
Criteria Used for Evaluation


Fit
Not only does the fit need to be perfect for you but you need to also pick the lacing system you desire.
It literally is irrelevant what type of footwear you are in the market for, the way it fits your feet is going to be the most crucial factor. And, indeed, that is 100 percent the case here. But, for winter cycling shoes, it is going to be crucial to analyze the lacing system in addition to the way the pair actually fits you. To begin, let's start with the latter. It may surprise you a little but a good pair of cycling shoes should fit much as your daily sneakers should. So, this means your heel needs to be snug and your toes need to have a little breathing room at the end. Additionally, your foot should be stable and should not be moving around freely (but also not too tight where circulation is cut off).
However, the lacing system is also very important. A very popular one, in fact, is the Boa closure system. Even though each Boa system can be custom designed, each one will sport three integral parts that will allow you to achieve an optimized fit with great efficiency. Of course, there are others like a speed lacing system. As the name implies, this system is designed to allow users to quickly and effortlessly adjust the fit.


Insulation
Since these are winter models, you will need to look for options that implement an ideal amount of insulation and warmth.
Generic cycling shoes are not going to be optimized for winter weather. However, designers have gone out of their way to design models that specifically do. But, in order for this to be possible, engineers need to implement certain features to ensure that their model is not only heavily insulated but also protected. To make this as easy as possible, let's break down the different areas and technologies you should look for. For starters, it is appropriate to start with the membrane. While this is not a mandatory technology, it is never a bad idea to look out for Gore-Tex. In addition to its waterproofness, it adds much-needed insulation.
Speaking of insulation, this is absolutely critical. Common insulation that designers will implement is known as Thinsulate. This is a very popular insulation and for good reason, as it retains heat efficiently. Of course, the gram-count will dictate just how warm the shoe is going to be so look out for that. Also, keep an eye out for heat-reflective technology. If the interior is lined with this technology, your body warmth will be reflected and it will enhance the warmth overall. Oh, and also ensure that the model you buy has neoprene cuffs as hot air will not escape as a result.


Water Resistance
Most models will be somewhat waterproof and this can come in handy during snowfall.
The reality of the situation is it is preferred if you never need to worry about the waterproofness of your cycling shoes. Because this footwear is not exactly for walking, you will probably not be submerging them very often. But, do remember that snow melts and if you need to walk through snow, your feet will get wet if the shoes are not waterproof. Now, even though there are some design implementations that you can look out for (which will be detailed shortly), most models will not be 100 percent waterproof. In other words, you will not be able to fully submerge most of them (which should not be too big of a deal).
With all that being said, it is never a bad idea to prioritize certain features that will, at the very least, create a somewhat waterproof (or water-resistant) core. One of those features has already been alluded to and that is a Gore-Tex membrane. Waterproofness is what Gore-Tex is known for the most so this makes sense. Furthermore, look for waterproof coatings (such as polyurethane) in the interior.


Outsole
This is where the cleat-compatibility and overall design of the outsole come into play.
For a standard shoe, you would typically look for an outsole that offers traction and that's about it. Yet, that could not be farther from the truth here. You see, cycling shoes are unique in the fact that they can improve your pedaling experience (which is the main reason for buying them). At the same time, however, they are not exactly optimized for walking. There are different types available, though, with two of them being road shoes and mountain bike shoes (MTB). The former are specially designed for outdoor use and are compatible with LOOK Delta cleats and the latter can be used both indoors and outdoors and are compatible with SPD cleats. Also, the actual sole (which is the bottom-most layer of a shoe) should provide traction. Vibram soles specifically come to mind and work great for cycling shoes.
Now, you need to also be aware that cleats are not going to come with your purchase. But, if you want to physically attach your new pair of shoes to your pedals then you will need compatible cleats (which will be touched on later).


Durability
Though these will not wear as quickly as other footwear, it is still optimal to look for high-quality materials.
You may be asking why the durability is so far down on this guide. Now, it is not due to the fact that it does not matter as much as it usually does. Instead, it is simply due to the designed purpose of winter cycling shoes. Because they are not designed for running and walking and do not need to withstand the abuse of such activities, there is less chance for them to wear down quickly.
Do not assume with that rhetoric, however, that any cycling shoes you buy will last you years on end. As always, the materials that are utilized is going to dictate a lot. It is pretty simple; if higher quality materials are used for construction, the construction is going to last longer. Keep this in mind and if you see materials such as fiberglass, nylon, Gore-Tex, and even Vibram soles, you know the durability should be ideal.
Expert Interviews & Opinions
Most Important Criteria
(According to our experts opinion)
Experts Opinion
Editors Opinion
Users Opinion
By Default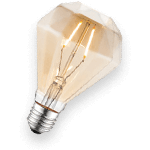 Fit
If you anything about buying footwear then it really should not be too much of a surprise that the fitting is one of the most important criterions. No matter how great a model might be if it does not fit you properly, what is the point of wearing it? Additionally, you will also want to keep a close eye on the lacing system. You may need to make adjustments on the fly, after all.
Insulation
This is where winter cycling shoes stand apart from just simply ordinary footwear that is optimized for bike riding. In order for any footwear to be suitable for winter use, to be honest, it is going to need to keep your feet warm. To achieve this, designers will need to implement a suitable amount of insulation and protection from the cold and chilling air. This is especially vital if you plan to bike in frigid climates.
Water Resistance
Now, you could make a strong claim for either the water resistance or the outsole being in this last spot. But, because the shoes you buy need to be optimized for winter riding, it means snow is going to be a factor. If it starts snowing or even if you have to walk through a bit of snow, having a pair of cycling shoes on that is at least somewhat waterproof will be ideal.
Frequently Asked Questions
q:

What is the purpose?

a:

The answer to this question has been alluded to a few times in this guide. But, it seemed appropriate to reserve a section to pinpoint the exact reasons why you would want a pair of winter cycling shoes, in the first place. In regard to why you would want a pair for the winter, this one is easy. Normal models will not keep your feet warm and these types will. As for why you would want cycling shoes, to begin with, they can make your biking experience more efficient and safer. This is because they are optimized for biking and biking alone.
q:

Will they stretch?

a:

If you do happen to buy a pair of these shoes that do not fit your feet right (and is tight, in particular), then you may be wondering if they can be stretched. It sure would be nice if this was the case but, nine times out of ten, you will not have much success in attempting to do so. Sure, you could probably stretch out the width a little bit but if you are aiming for something substantial, you should probably opt for a larger size. Over time, the length is not going to drastically change.
q:

Will they fit all types of cleats?

a:

One of the reasons why it can be complicated to buy a pair of cycling shoes is because you also need to keep in mind what cleats you will be using. You see, the cleats you will be using need to be compatible with the shoes that you end up buying. As was mentioned earlier, there are different types of soles and some will be drilled to accept three-hole cleats while others only two holes. This becomes important because models that are drilled to accept two-hole cleats can't be modified to fit a three-hole cleat.
q:

When is it time to replace your pair?

a:

One of the advantages that this footwear has over others (such as running or walking shoes) is that they are not going to wear down that quickly. This was briefly documented earlier, also. But, they are not going to last forever, right? Considering nothing lasts forever, except paying taxes, you will need to replace them eventually. However, honestly, you will probably need to replace the cleats more often than not. The more you clip them in and out, the more the cleats are going to wear down. So, if you bike frequently, then consider replacing your cleats every year.
q:

How do you clean a pair?

a:

Right from the get-go, it is worth mentioning that it will always be wise to reference the seller's care instructions to see how they recommend washing their model. While a washing machine could be a solution, you may want to avoid it as this can be quite harsh. A good, and extremely convenient, manner instead is to use baby wipes. While this can require some elbow grease on your part, this allows you to clean your pair without exposing them to excess moisture.
q:

What about drying?

a:

Alright, so now that you have washed your pair, how do you go about drying? A tried and true formula (and one that you have probably either heard of or implemented) is to stuff the shoes with newspaper. This is going to absorb the moisture that is present and if left overnight will result in dry footwear. Another option is to simply leave them out overnight in a highly ventilated area (away from a direct heat source or sunlight). Oh, and avoid using the dryer at all costs to err on the side of caution.