Best Indoor Herb Garden Kit
last updated:
Apr 06, 2020
It's springtime and definitely the right time to start some gardening. If you have always wanted to do some gardening but do not physically have the means to start your own outdoor garden, we might have the answer for you. And, if you are willing to try but not sure where to start, you may be interested in this product known as an indoor herb garden kit.
Now, we are not going to lie to you and claim that you will make top-of-the-line herbs with any kit you buy as some of them will take some expertise to get right. These same models, though, will typically be equipped with comprehensive step-by-step guides to help you out. But, besides you being at your A-game, you also need to select a kit that will work for your needs. And, today, you will learn how to do just that.
This is the best product on our list that is currently in stock: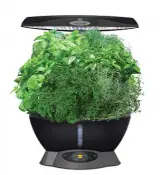 AEROGARDEN CLASSIC 6
Why is it better?
It automatically waters the plants
It comes with organic plant food
Sports modern technology
In a
Hurry? Editors choice: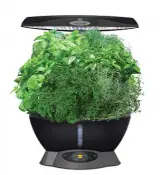 Test Winner: AEROGARDEN CLASSIC 6

38
Researched Sources
36k
Reviews Considered
10.5
Hours Researching
14
Products Evaluated
Effectiveness
Accessories
Ease of Use
Durability
Color
By Default
OUR TOP PICKS FOR THE BEST INDOOR HERB GARDEN KITS
Criteria Used for Evaluation

Effectiveness
This will be affected by the style you choose and the brand you choose, quite frankly.
To be honest, this opening section can be a little tricky to dive into. But, a good place to start is to inform you that there are different types of kits out there. For the most part, you have those that are hydroponic and those that are non-hydroponic. Hydroponics, for the record, is essentially a term that references growing plants without the use of soil.
So, this would mean that the electrical kits on the market are indeed hydroponic as they will utilize the power of LED lighting to grow plants. On the other hand, the more traditional kits that are non-hydroponic will utilize the old-fashioned way of growing plants.
One of the performance benefits of hydroponic models that use LED lighting systems is that they will depend less on outside sources. This can make them a more consistent choice. However, keep in mind that these will draw a certain amount of wattage from your home. And, while most models will not be powerhouses, some will draw more power than others. Meanwhile, with non-hydroponic kits, they will naturally require more upkeep. Of course, the quality of the components (the seeds, soil, etc.) that are provided to you will also play a role.

Accessories
These are kits, right? Well, that means that they will come packed with accessories.
Due to the fact that you are buying indoor herb garden kits, it means that they will come with a plethora of accessories. But, ironically, what is often seen as the better of the two systems (hydroponic) will come with fewer accessories. Because these systems are electric (typically) they will come with the main unit and that is about it. Of course, they still need herbs to function so look for kits that come with the herbs you want (though you can always buy them separately later).
On the contrary, however, traditional kits will come packed with several differen titems.
For these types of kits, you will often see different herb seed packets, peat pots, plant markets, peat pellets, fiber soil, and possibly even germination bags. To give a brief analysis on what all these accessories do, herb seed packets contain the actual seeds that need to be grown, peat pots are used to hold the herbs, plant markers help distinguish which herbs are which, peat pellets expand inside the pots and are used to start seedlings, and fiber soil is used to absorb the water and help the plants flourish.

Ease of Use
Some systems will be optimized for beginners and even if they are not, look for detailed instructions either way.
Oh boy, this could be a complete game changer right here. So far, an emphasis has been placed on hydroponic versus non-hydroponic models and that is going to continue with this section. And, quite frankly, the debate is never going to be as prominent as it will be right now. There is also no reason to sugarcoat which option offers more convenience, less maintenance and upkeep, and overall easier experience as that would be hydroponic models by a longshot. The primary reason why this is the case is these models will pretty much take all the guesswork and labor out of the equation.
Most systems will be designed with intuitive, touchscreen control panels. These will typically provide you with all the information and details you will need. Some will even have built-in reminders when the water reservoir is low and also different programmable models for you to fiddle around with. Taking a look at the other option, though, are traditional kits really that hard to use? Clearly, it depends on your knowledge and expertise when it comes to growing plants.
If you know you do not have a green thumb then you will need to buy kits that come with comprehensive guides. We are not talking about a few pages here and there that cover the basics. No, actual in-depth, step-by-step guides that will educate everyone from novices to "masters". This will enhance the chances of you growing successful herbs.

Durability
Just look for the items to be made with quality in mind.
When compared to the previous criteria, this is not one of the most vital, admittedly. But, we thought that we would bring it to your attention as it is something that is good to keep in mind. With any kit that you end up buying, just ensure that all the items and accessories are competent in their quality. This can be in regard to everything from the plant markers to the plant pots to the actual systems themselves (if the kit is hydroponic).
For traditional kits, this is going to be less of an issue than it will be with electrical systems. After all, when you bring electricity into the fold, you always need to account for interior components and such breaking down over time. In addition, with these systems, their bases should not be so brittle that they will break with the slightest drop or accident.

Color
For the record, this section is more about aesthetics than general color.
For some of you, this section will be an afterthought. And, if that does happen to be the case, that is fair as there are some of you out there who will simply not care about the aesthetical nature of things. For those of you who are, though, this is a section that could use your attention. Of course, when you think about it, plants and herbs that flourish are always a joy to look at.
They can liven up any home or greenhouse (which is the point of the latter). But, this also goes back to the debate between hydroponic and non-hydroponic models. With the latter, there will be some options that offer rustic appeals and such. Then again, most of these kits will come with biodegradable pots that are pretty standard in their appearance.
Now, with hydroponic models, you may be appealed to the idea of modern technology filling your home and these would fit right into that theme. Many of these models will come with different colored bases (such as black or white) that you can choose from. And, with these systems, when the herbs begin to sprout, the visual nature of it can be a sight for sore eyes.
Expert Interviews & Opinions
Most Important Criteria
(According to our experts opinion)
Experts Opinion
Editors Opinion
Users Opinion
By Default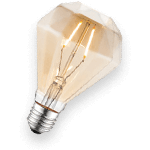 Effectiveness
Right from the get-go, you are going to be presented with the option of either going with a hydroponic or a non-hydroponic kit. Among other things, the performance of each one of these kits can be much different. Then again, this also comes down to the individual model that you buy (no matter what the style is) as the components need to be high in quality and effectiveness.
Accessories
What is really nice about indoor herb garden kits is they will generally come with everything you need to start growing your herbs. Now, depending on the style you may be given more or fewer accessories (just due to the nature of the different style). Either way, some kits out there will offer better value and you may want to keep these on your radar.
Ease of Use
No matter which kit you ultimately end up buying, most of them will not require you to be an expert when it comes to growing herbs. In fact, even if you are a complete novice you should still be fine to use most of the options on the market. After all, hydroponic models will do most of the work for you and non-hydroponic models will typically come with in-depth learning guides.
Frequently Asked Questions
q:

Is buying a complete kit necessary?

a:

The key word in this question is the word "necessary". You could make an argument that it is technically not necessary to buy a complete kit but why would you not want to? With a complete set of items and accessories, you will not need to run back and forth to the store. About all, you will need to do is order new seed packets if you want to make herbs that are not included.
q:

What are the advantages of hydroponics?

a:

Hydroponic systems are so popular because they really do offer unique advantages over traditional growing. For starters, the plants inside these systems are going to grow quickly because they will be getting all the necessary nutrients that they need to flourish. Of course, they also will not require as much water or fertilizer, and they are easier to maintain and succeed with. Hydroponics for the win, right?
q:

Can you place the kits outdoors?

a:

Are you getting annoyed with the constant reiteration of hydroponic models? Well, if you are, sorry because it comes to the forefront again. With these types of systems, you will want to keep them indoors as they will need to be powered via electricity. So, there is no need for them to be outdoors. Now, as for traditional peat pots, you can take them outside but you need to be wary about rain. If the pots in the kit do not have drainage holes then excess rain can drown the roots.
q:

Will hydroponics deliver improved flavor?

a:

It is easy to think that herbs that are grown via LED lighting systems would not taste as good as those grown traditionally. However, that could not be farther from the truth. While it does depend on the quality of the seeds you are provided with, these systems deliver everything the herbs need exactly when they need it. This then, in turn, yields to results that have tremendous flavor. And, considering you will probably be using the herbs as spices for your foods, their flavor is as important as anything.
q:

Why should you start the seeds indoors?

a:

It is worth noting that some kits can begin to grow inside and can then be taken outdoors (as was mentioned earlier). The reason why this can be beneficial (to start growing the seeds indoors) is that you can essentially get a jumpstart on things if you do plan to move the herbs into your garden at a later time.
q:

Where do you need to set your indoor garden up?

a:

Depending on how serious you are about indoor gardening, you may want to set up an entire unit that is dedicated to it (which is essentially what a greenhouse is). If you are going to do so, however, there are some vital pointers that you will want to keep in mind. To start, ensure that the area is adequately insulated and also ventilated. After all, the air will need to be vented out and replaced with fresh air. Additionally, ensure that your unit is powered through a GFCI outlet and also think about where you will want the reservoir to be located. These are really just some of the things to keep in mind. Then again, if you are just looking to grow a few herbs here and there, a full-fledged system like this will be overkill.
Subscribe to our Newsletter