Patagonia Terrebonne Joggers
What can't you do in the Patagonia errebonne joggers? Not much, that's for sure. A construction that uses a lightweight polyester ripstop fabric and casual fit ensures lightweight versatility and breathability.
Sporting a moisture-wicking and quick-drying nature, these joggers are perfect for humid or rainy days. No matter what you're doing, you'll not want to take these joggers off.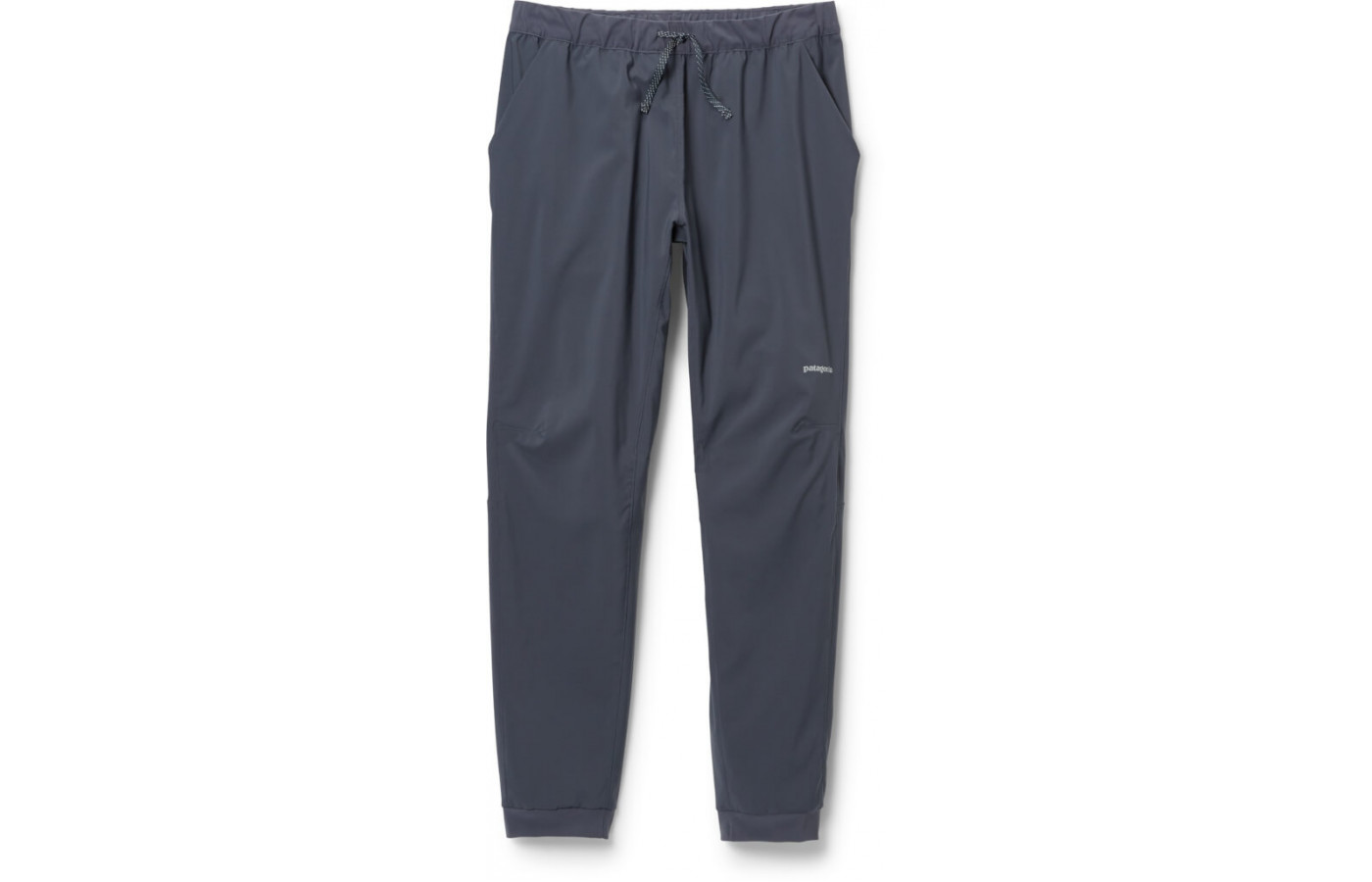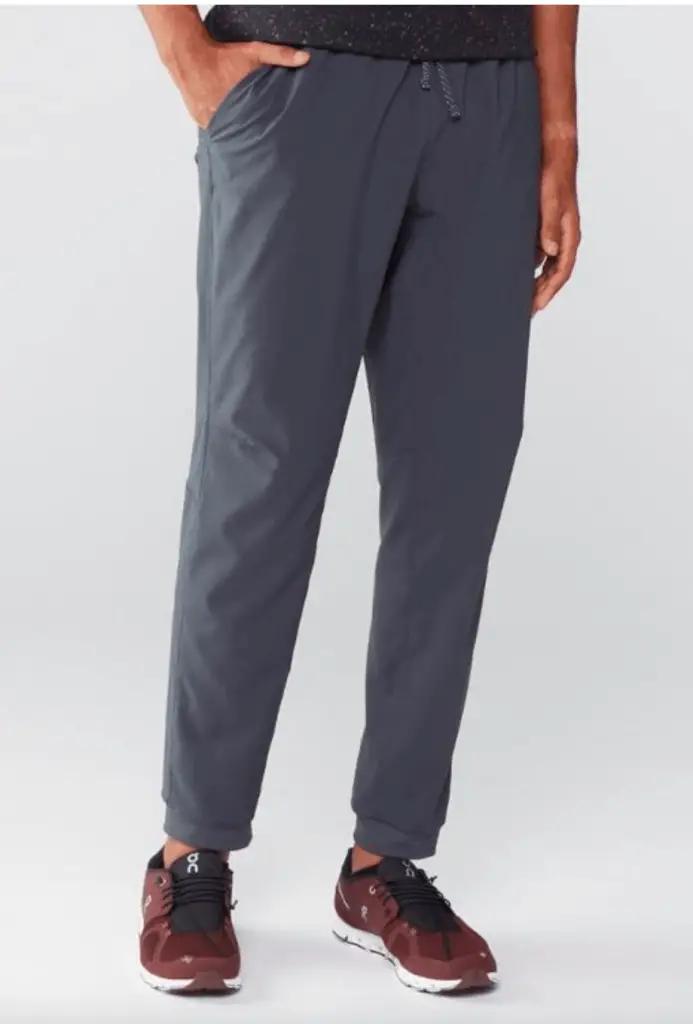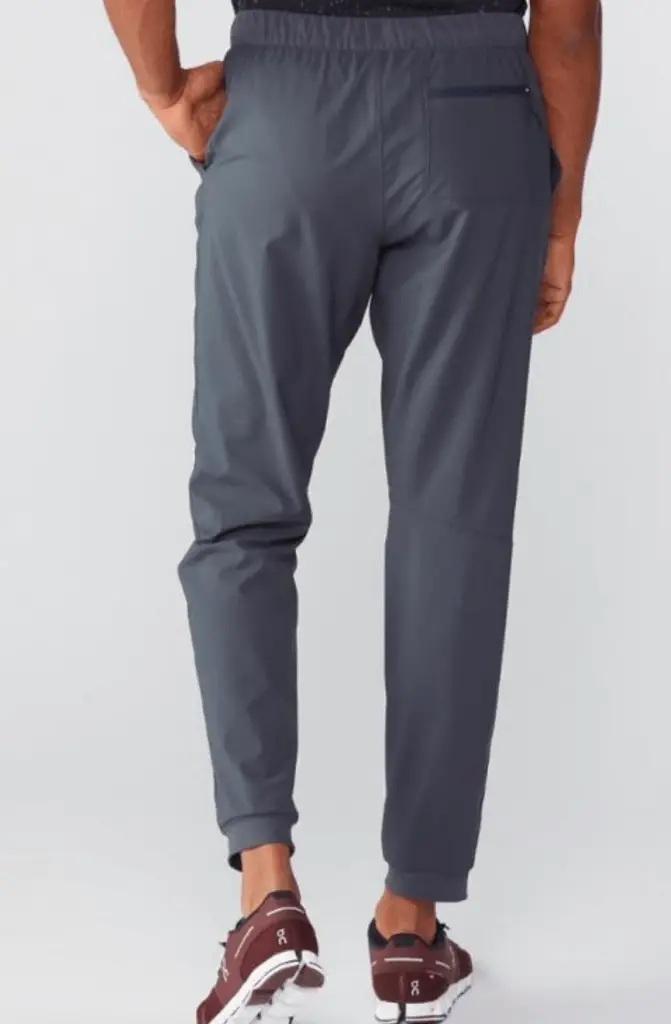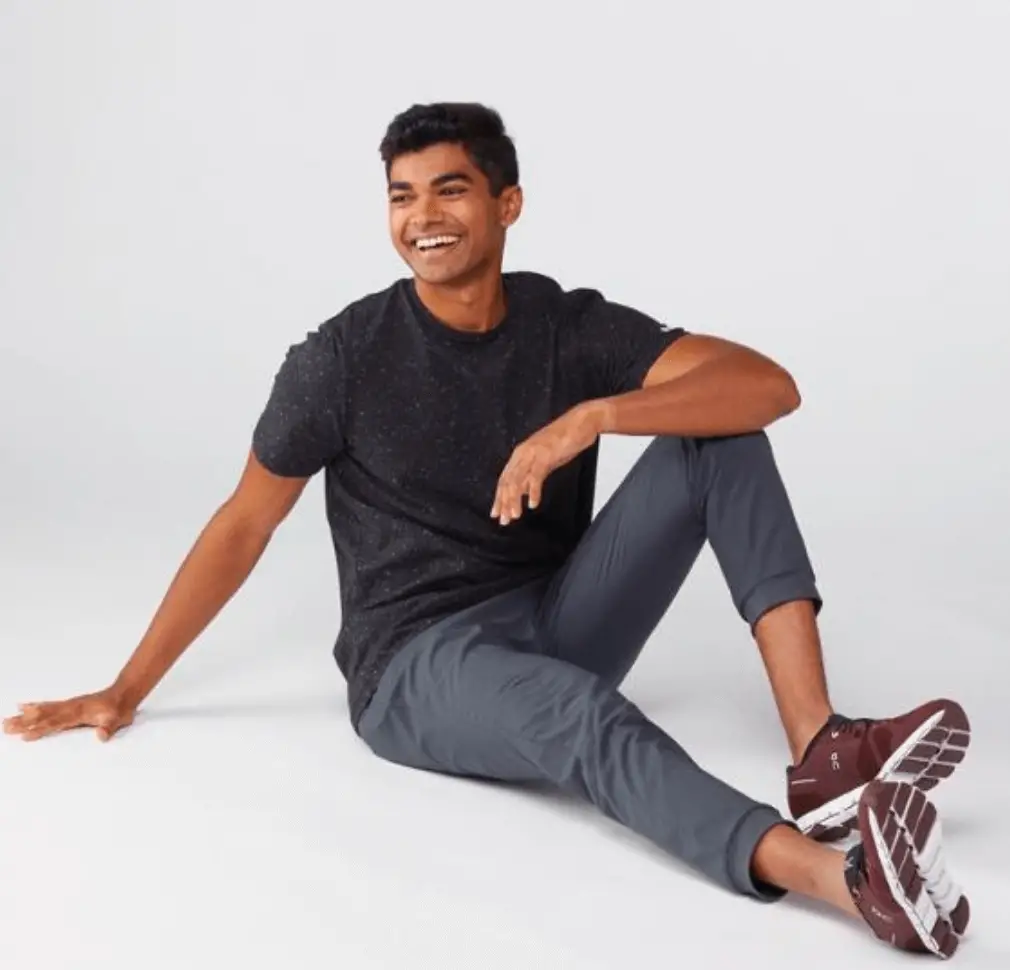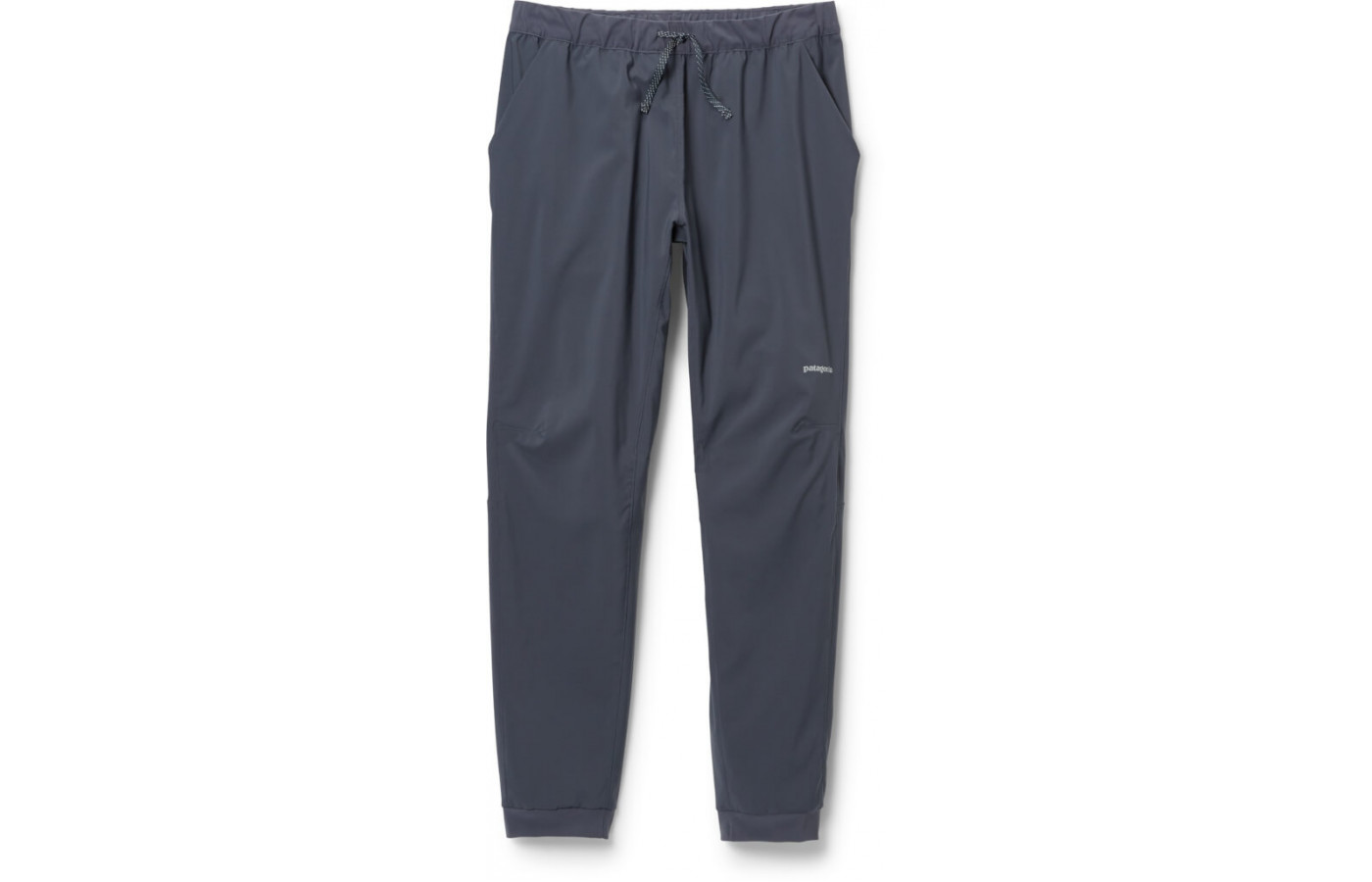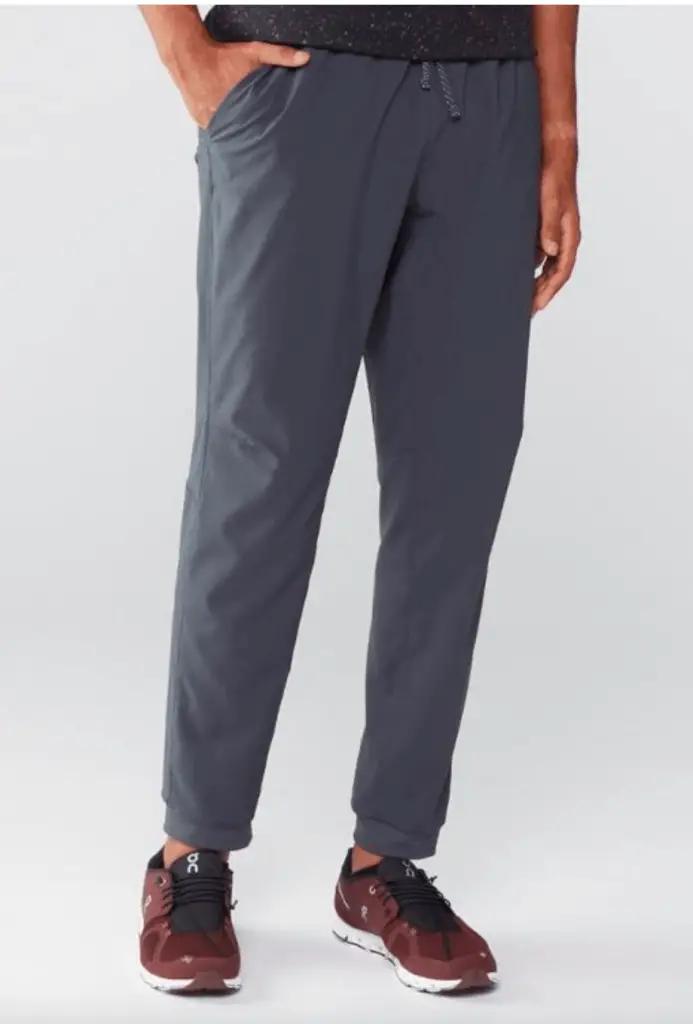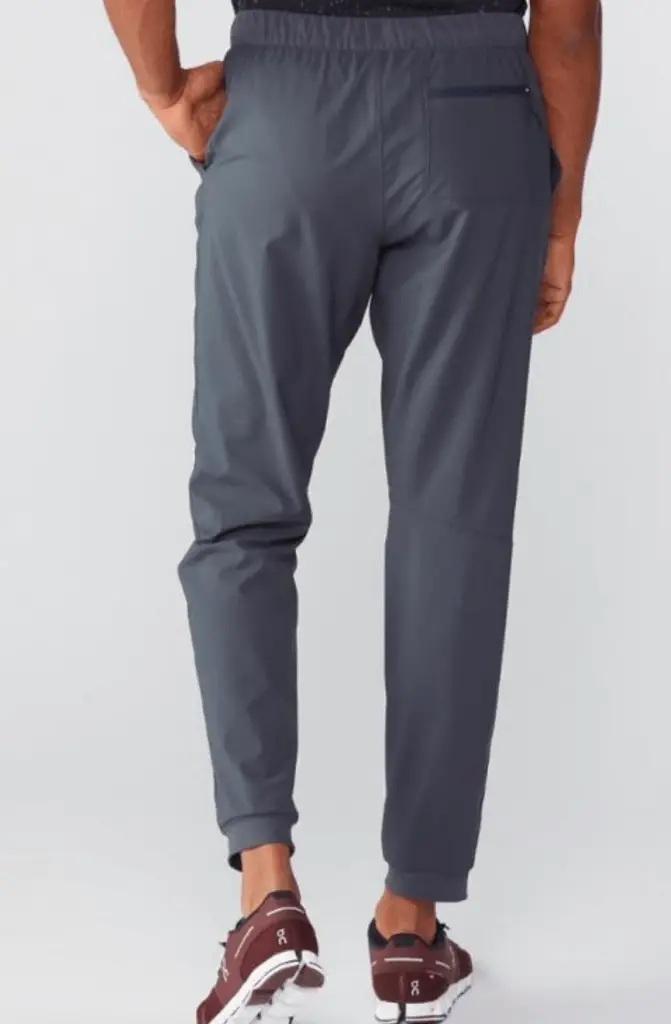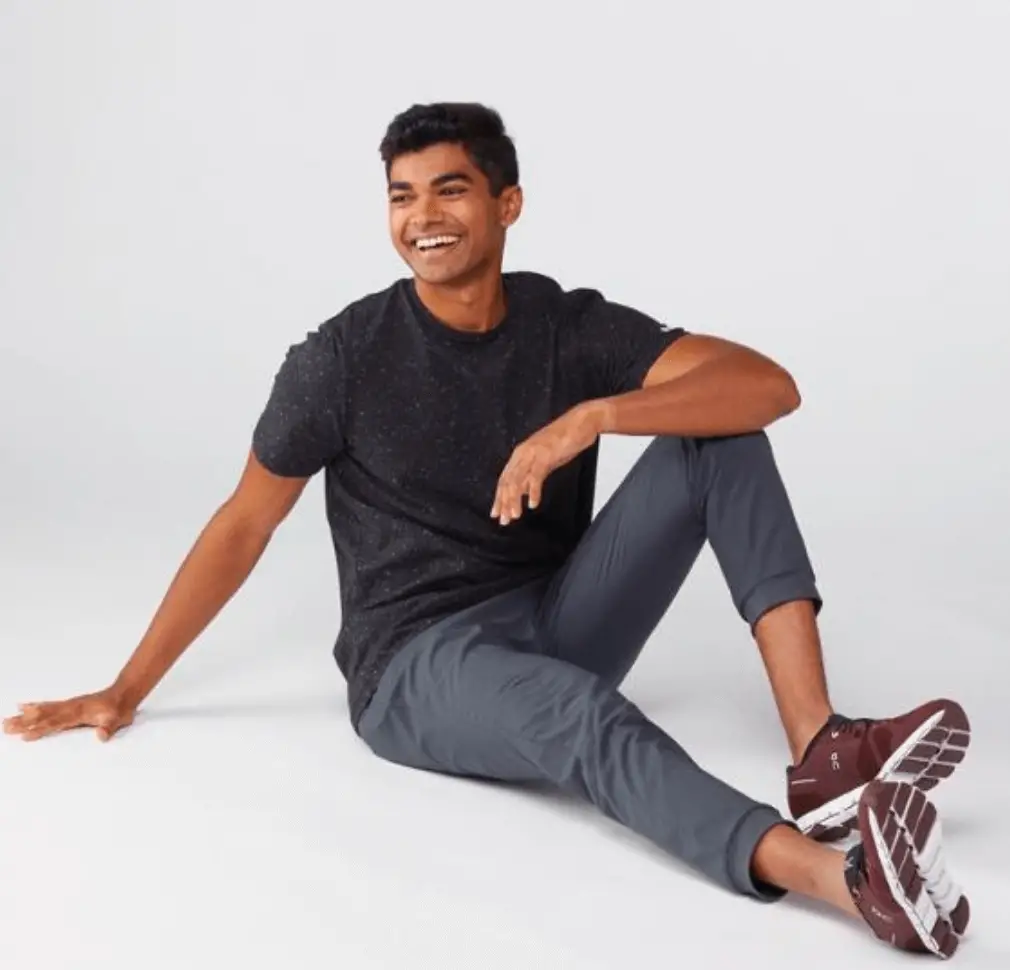 Our Conclusion
You will be doing everything in these pants; they are that comfortable and versatile. So, whether you're in the mood for some yoga, hiking, climbing, biking, walking, running, or just lounging on the sofa, these will be your go-to joggers to wear for any activity.

The lightweight and breathable design of the Patagonia Terrebonne jogger pants ensure maximum versatility. What's more, these joggers resist moisture well both inside and out and are quick-drying. So even if you do get caught in a downpour, you won't be wet for long.

Sticking to their usual pattern in using recycled, sustainable materials also shows Patagonia's commitment to sustainability. So let's find out more about these active pants and see if they're right for you.
Pros & Cons
Casual fit allows for free movement
Not warm enough for winter
The ankle cuff and cut could bunch up when biking
Key Features
Key Features
Design
Good luck finding much wrong with these Patagonia joggers. They are so incredibly versatile. You can use the Patagonia Terrebonne Joggers for pretty much any activity, with the only restriction being its lack of warmth. However, during the winter, you may want to find something a little more insulated, as the lightweight material of the Terrebonne is not suited to ice-cold temperatures.
However, I'd rather take the lightweight, compressible polyester ripstop fabric for hot days when you need to keep the sweat away. Not only are these joggers perfect for most activities due to their lightweight material, but further mobility also comes from the articulated knees and stretch-knit waistband.
A comfy waistband is also easily adjusted with a drawcord, making these joggers easier to tighten and fit. Tightening the waist on casual fit pants can be vital when you need a tighter fit for more high-intensity activities.
Boasting a slim, athletic fit, these pants look great without being boxy like sweatpants. However, there is still plenty of room in the thigh, butt, and seat, meaning these high performing bottoms allow for plenty of unrestricted movement.
Packing your joggers away for
travel
or weekend
camping trips
is a doddle due to the light and compressible fabric that packs down to the size of the back pocket.
With these pants, you also get two front drop-in pockets and one back right zippered pocket to keep essentials like your phone to hand. A functional reflective logo also helps to boost visibility when needed.
Comfort
In general, these Patagonia joggers are incredibly soft, lightweight, and comfortable to wear, even for all-day use. As mentioned, you can use them for pretty much any activity comfortably.
But when you return from a long hike and can't be bothered changing into your lounging pants, you can immediately jump on the sofa to chill in these casual pants. They are the perfect combination of athletic and relaxation joggers.
Although not completely waterproof, the Patagonia Terrebonne Joggers are fairly water resistant because of the polyester fabric (which is naturally water-resistant) and a durable water repellent (DWR) coating. Both factors allow water to bead up and roll off the pants.
What's more, they dry quickly, so it's not a massive problem if you get wet. With moisture wicking capabilities and a lightweight design, you can also use these joggers for sweat-inducing activities without the worry of getting too hot and sweaty.
However, because of their lightweight nature, they are not the warmest pants. You'll need to find something heftier for winter.
Materials
There aren't many materials that have gone into these
active joggers,
but that's because they don't need a lot. Firstly, the recycled polyester ripstop fabric shows a commitment to sustainability but is also naturally durable and water-resistant. In addition, this fabric is also very lightweight and compressible, allowing for extra comfort and breathability when working up a sweat.
Water also beads up and rolls off these joggers easily due to the durable water repellent (DWR) coating. Finally, a stretch-knit waistband adjusts with a drawcord, making a better and more comfortable fit.
Durability
I have absolutely no concerns where durability is concerned with the Patagonia Men's Terrebonne Joggers. They are made with incredibly durable fabric, but they also look and feel well designed and constructed. The ripstop polyester fabric even has ripstop in its name, which should tell you what you need to know.
Ripstop fabric is a fabric made from a special reinforcing technique, ensuring they are resistant to tearing and ripping. The durable waterproof coating also means your joggers will stay waterproof for longer.
Comparison to Similar Joggers
Although you may have to do a bit of digging, there are some very similar activewear, multi-use pants available on the market now. You can start with the
prAna Brion Pants
as one of the best overall hiking pants for men.
Like the Patagonia Terrebonne, the Brion pants have a casual, slim fit, adjustable waist belt, an extra cargo pocket and plenty of colors to choose from, but they are also stylish.
Sporting the same level of versatility as the Terrebonne, the Brion are perfect for hiking, climbing and general adventuring. Offering superior comfort, stretch and stylish fit that looks almost like everyday pants, the Brion are perfect for pretty much everyday use.
Another great option is the
Coalatree Trailhead pants
. Although these pants are so popular, you may have already heard of them. Widely popular due to their use of recycled, sustainable materials and fantastic multi-use, they're a popular option.
Making use of 12% spandex, these pants are flexible and stretchy. The Coalatree Trailhead pants are one of the best men's hiking pants on the market because they provide excellent levels of comfort, durability, and versatility.
Verdict
You will be hard pushed to find an activewear jogger with as much sweatproof, moisture-wicking comfort and versatility as the Patagonia Terrebonne joggers.

So, whether you're planning on a gentle yoga session, a mountain climb or just a lazy Sunday on the sofa, these will soon become one of your favorite lightweight activewear pants.