Arc'teryx Proton It Hoody
You don't need to choose between a big adventure and comfort, style, and warmth. The Proton LT Hoody from Arc'Teryx brings you the best of both worlds.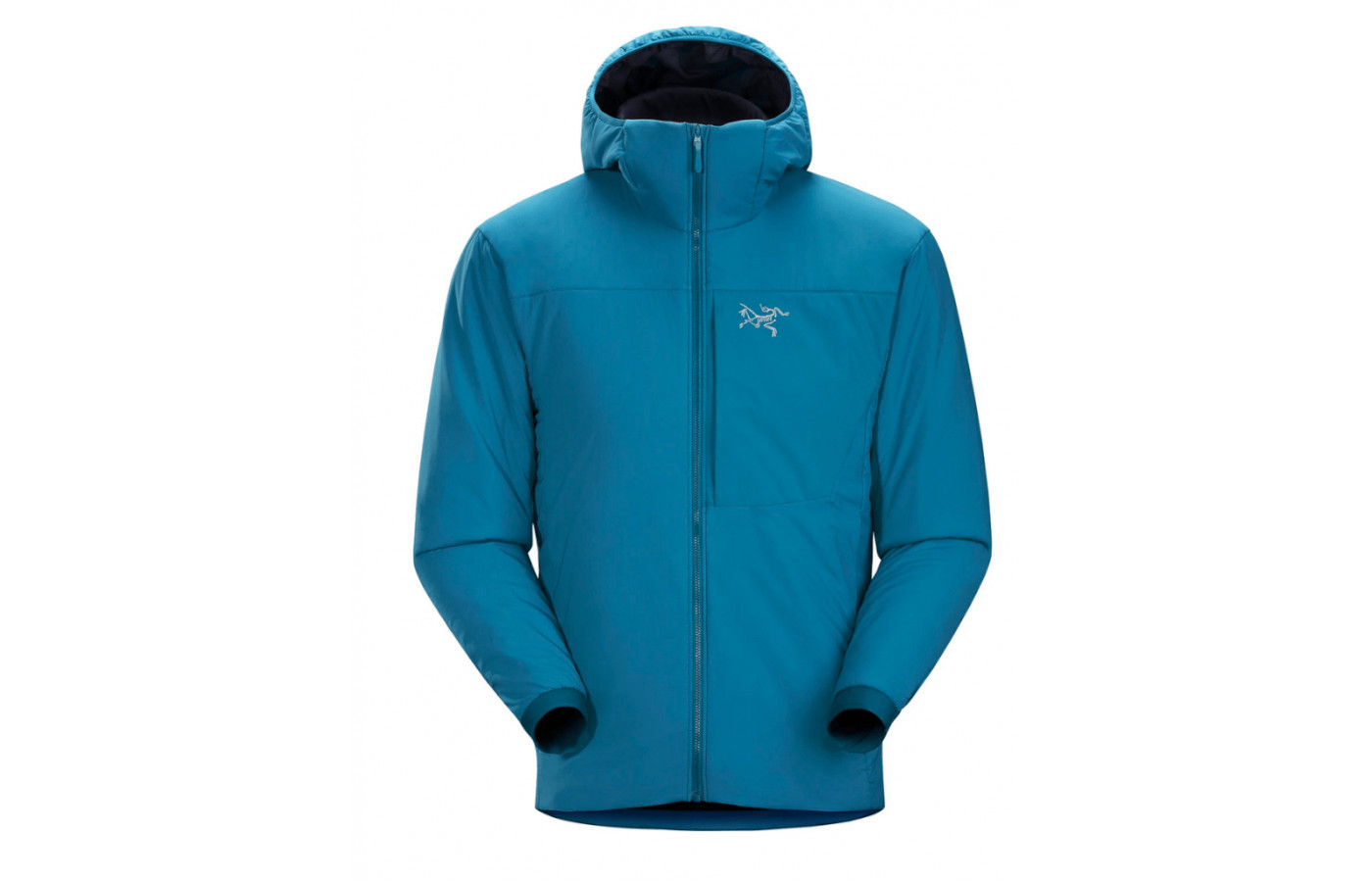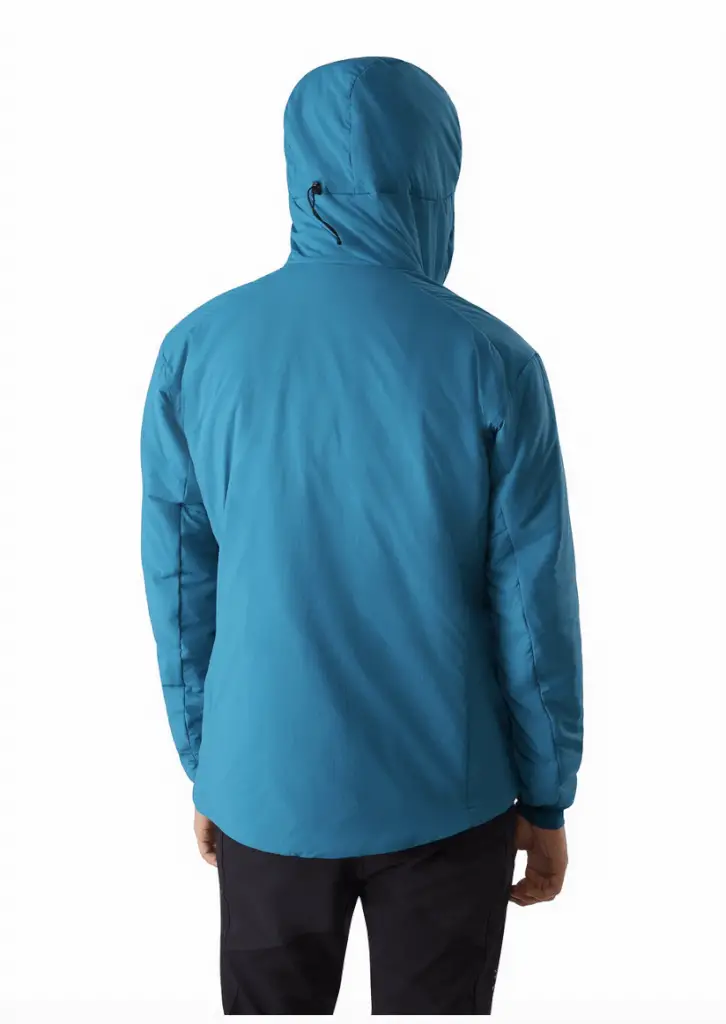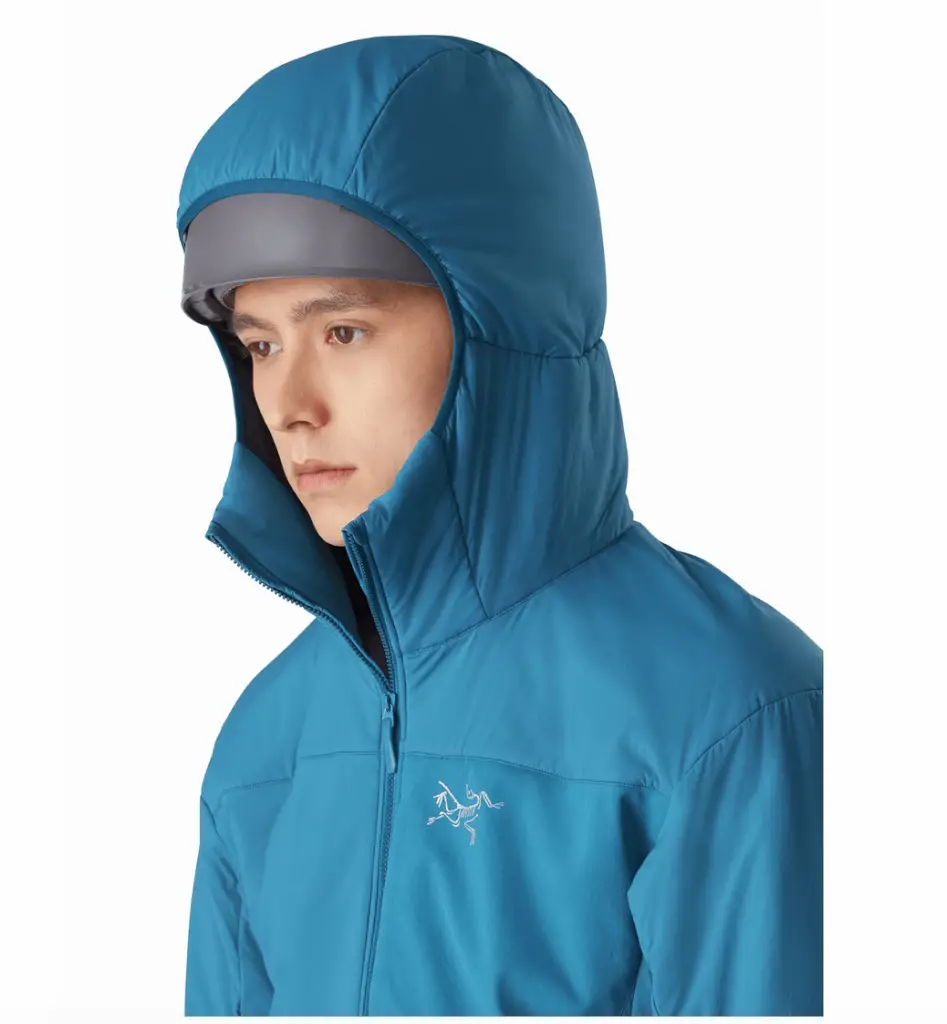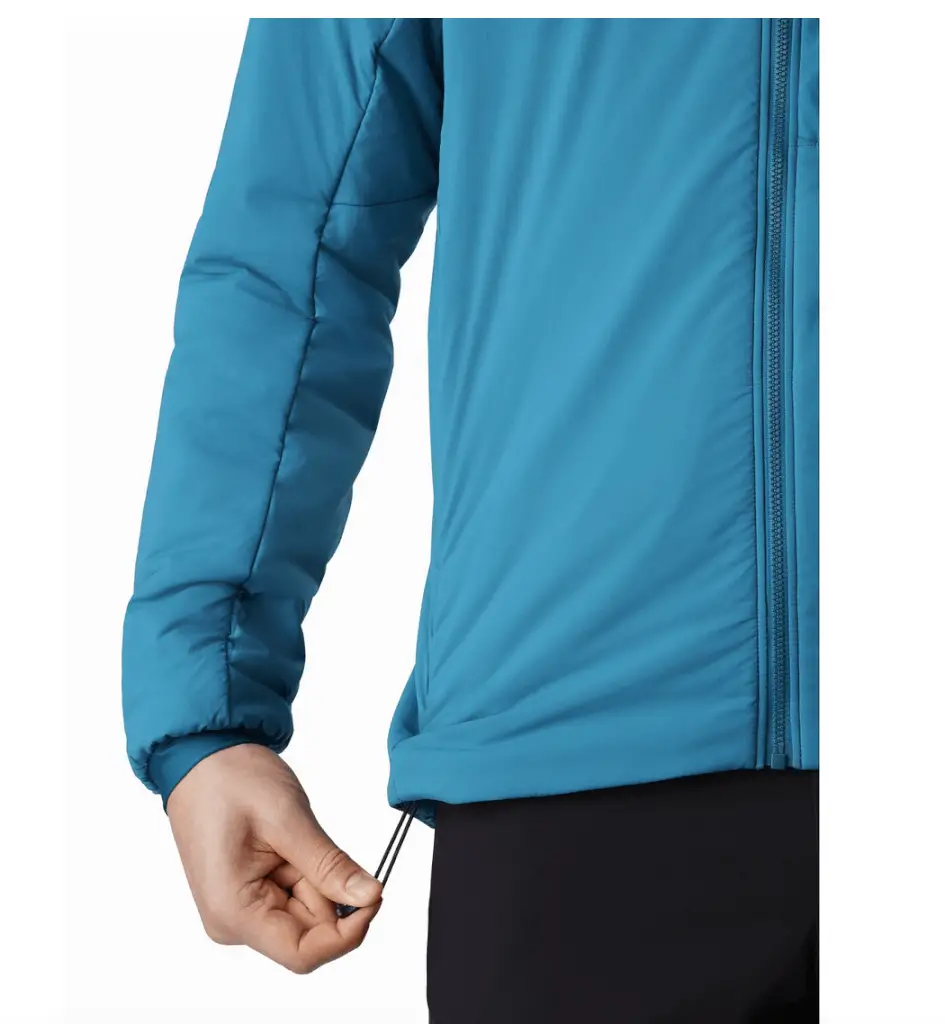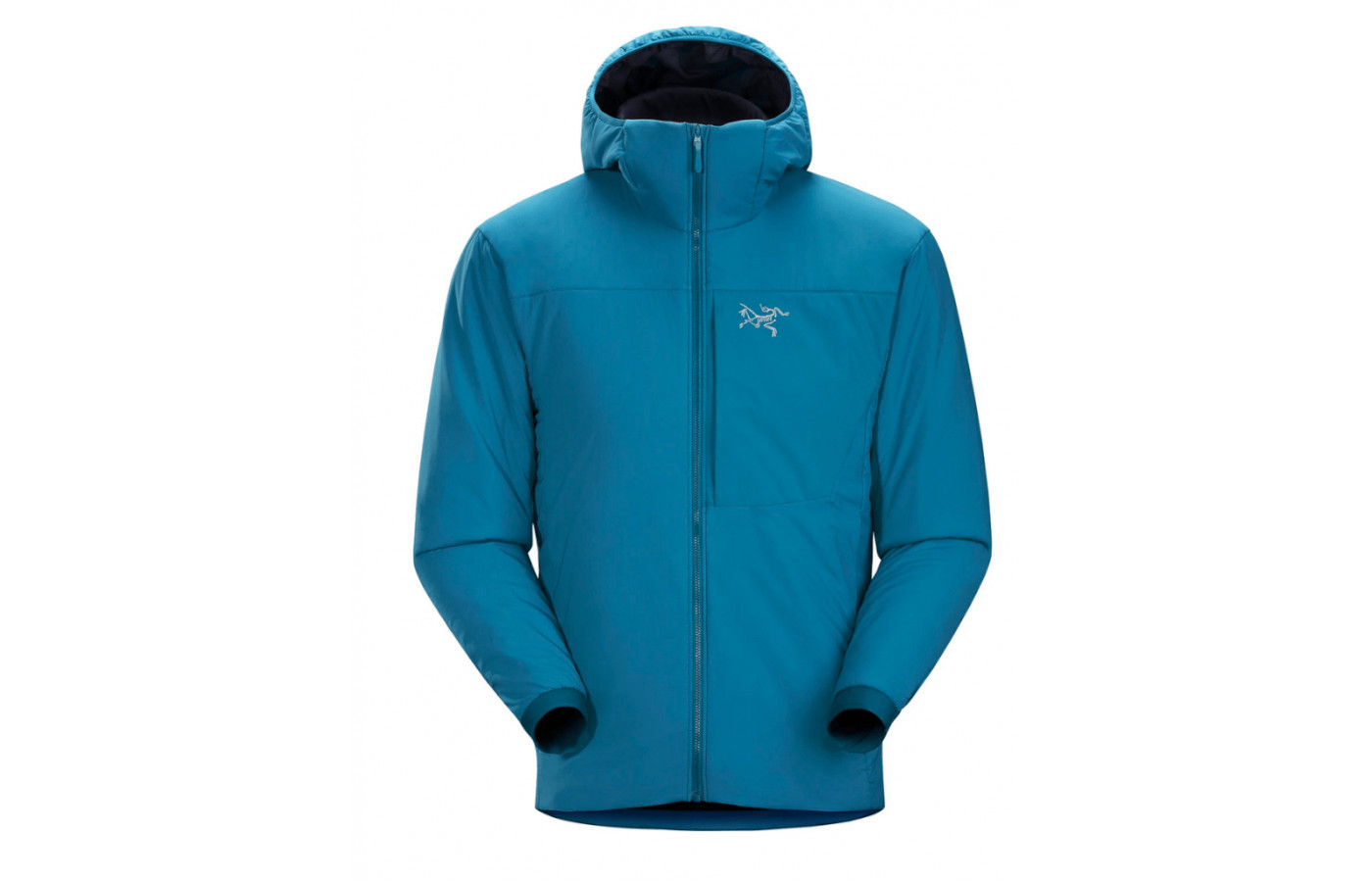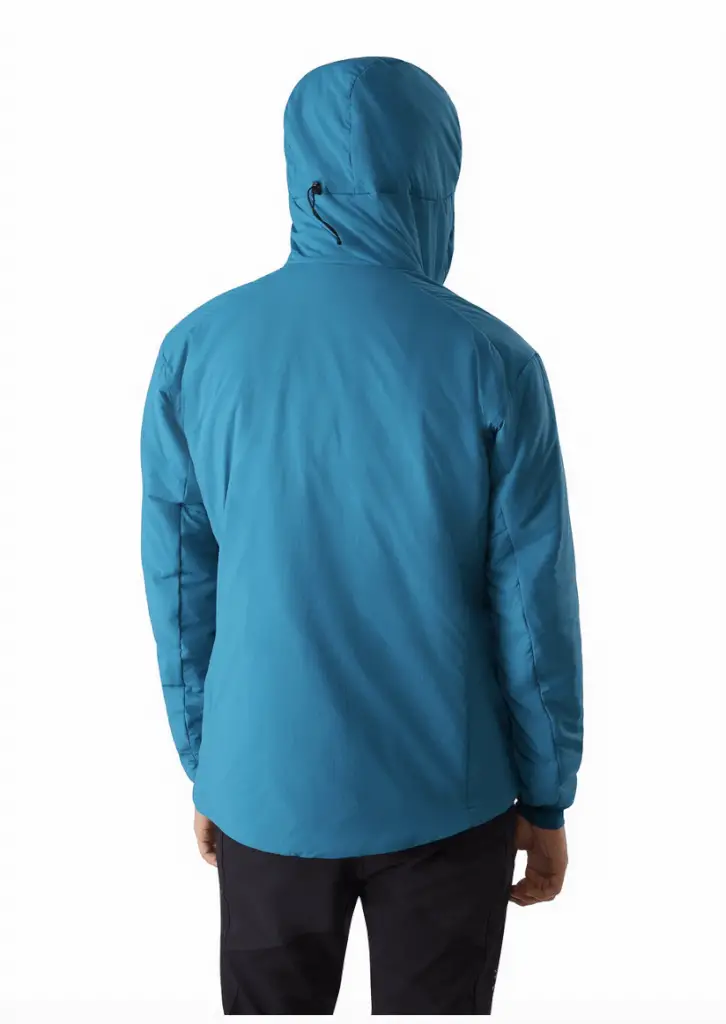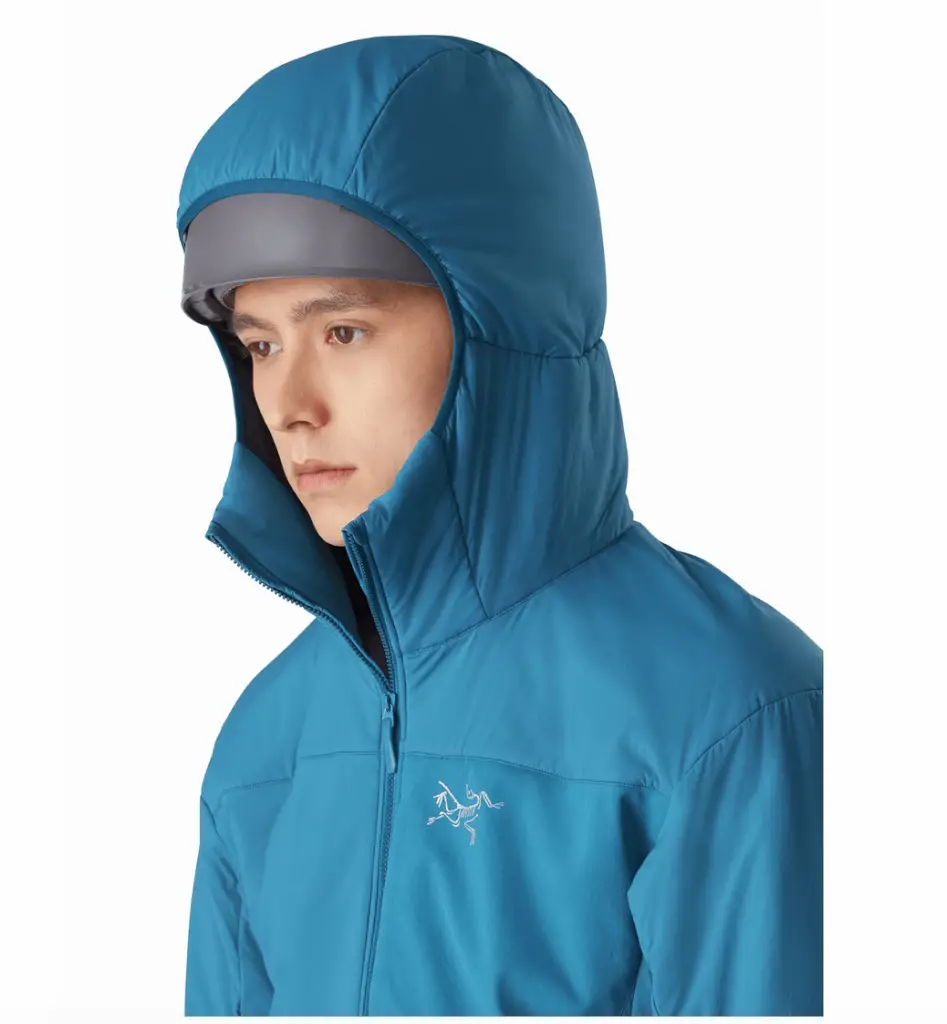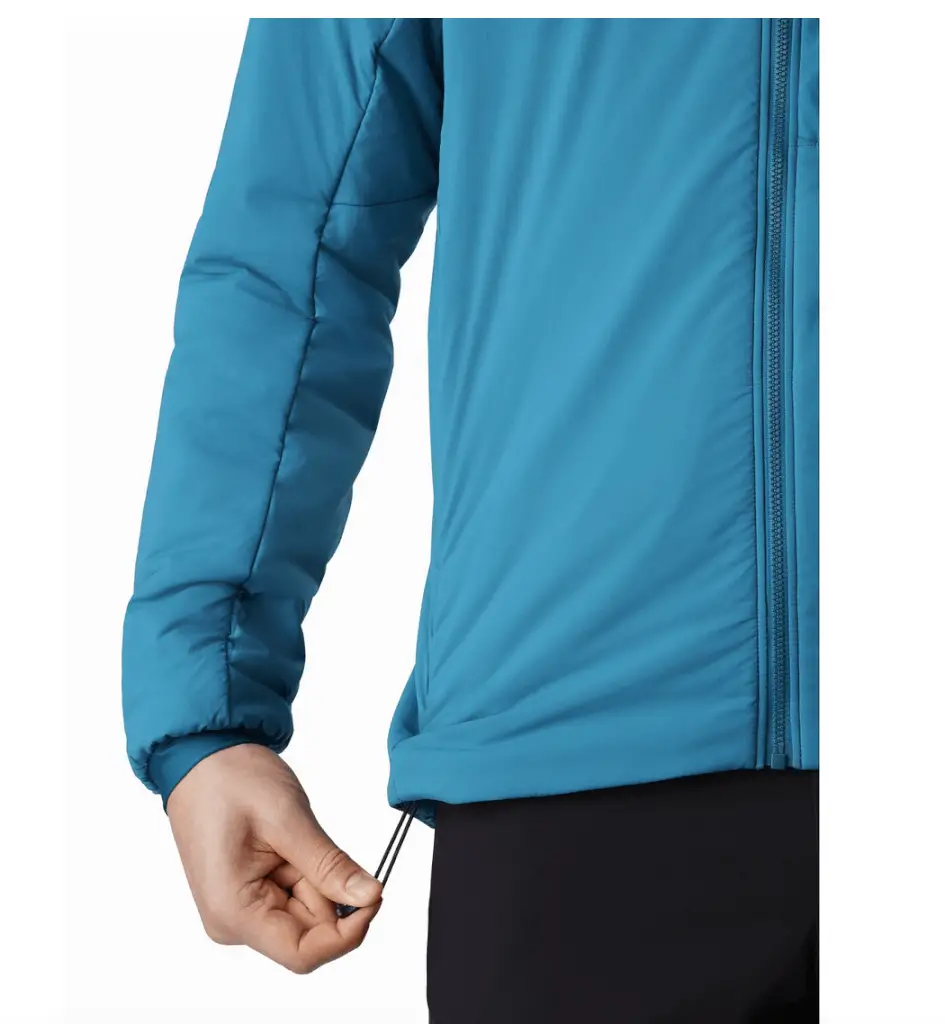 Our Conclusion
This
hoody
uses synthetic insulation, which will keep you warm even if it gets wet. It can be used on its own on moderately cold expeditions or it can be used as a mid layer in more intense weather.
The exterior fabric is sixty times more durable than the industry standard. It is abrasion, wind, and water-resistant. While it is a little heavier and difficult to pack than some other options we have seen, it really wins in terms of comfort and durability.
Continue reading to learn more.
Pros & Cons
Hem and hood cinch adjustments
Key Features
Key Features
Comfort
One of the most talked about features is the overall comfort of this
outdoor jacket
. It weighs 13.2 ounces or 375 grams. While it is part of Arc'Teryx's "lightweight" collection, it does add a noticeable amount of weight to your body and your pack, especially if you are climbing.
A couple of stand-out features that make it ideal for intense sports and adventures are the articulated elbows and the gusseted underarms. These additions allow you to move every which way and lift your arms up over your head without exposing your torso.
Fit
The Proton has a trim fit with flexible arms and great mobility. The center back measures 29.4 inches. It just about covers your bottom. It is available in sizes XS to XXL and tends to run true to size, or slightly small in some cases.
Depending on how you plan to wear this, you may want to size up. If you plan to wear this as a shell and use a couple of base layers, you won't want a tight fit. As you continue to read, you will learn why this jacket works best as a mid layer but is also strong enough to be an outer shell.
Weather Resistance
This may sound like an oxymoron, but the Proton Hoody LT has breathable insulation. It keeps you warm but also allows excess heat and moisture to escape.
Arc'Teryx created this jacket with synthetic insulation and a DWR finish. The DWR treatment encourages water and snow to bead off and not be absorbed. However, even if the water does penetrate the shell, the synthetic insulation will continue to keep you warm, unlike down.
The body of the jacket is made from air-permeable CoreLoft Compact 80 insulation. The hood (yes, there's a hood) is insulated with CoreLoft Compact 60. The hood is designed to be able to be worn over a helmet and has an adjustable cinch cord.
There is also an adjustable cinch cord around the hem of the jacket. All of these features combined allow you to create a personal microclimate that will keep you comfortable in almost any weather.
I say "almost any weather" because the Proton with a base layer is great down to about 40 degrees. Once you get closer to freezing temperatures, you will want to add another layer. There are elastic wrist cuffs to keep in warmth. It is not easy to tuck gloves into the cuffs, but you can wear them over the cuffs if necessary.
Features
Most of the features have already been spoken for but there are a couple more to discuss. First of all, this is a great-looking jacket. It is stylish enough to wear on the trails, ascending a rock face, or even to the store. It is available in six unique colors.
There are three pockets in total. There is one exterior zippered chest pocket and two zippered hand warming pockets. Each pocket is spacious and easy to access.
The Proton has a "No Slip Zip." While this is great and we appreciate that it doesn't slide down and allow our warmth to escape, it's not the best zipper. It is made from plastic and sometimes catches on itself or on the fabric.
Durability
This might be the last jacket you buy for quite some time. It has a strong exterior that is abrasion-resistant. You can wear it on nearly any adventure with or without a shell.
Even scaling up a rock face is not an issue for the materials of this jacket. The face fabric is Fortius Air 20 (mostly nylon with a touch of elastane). The liner is made from Dope Permeair 20.
There is a warranty included, but it is not very clear. They guarantee their products for a "practical product lifespan." Each item is treated on a case-by-case basis. Arc'Teryx also has a repair program that is sometimes free and sometimes costs extra. Like I said, each case is handled differently.
Comparison to Similar OutdoorJackets
A big debate amongst Arc'Teryx fans is between the
Atom LT
and the Proton LT. Honestly, there are not a lot of differences between the two. They are both great for outdoor adventures and have mobility features. Both are great options as a mid layer in extreme weather or as an outer layer in calmer weather.
The minor differences start with the breathability. The Proton is noticeably more breathable than the Atom. However, the Atom feels a little bit more protective. Because of this it also weighs more. It weighs 14.6 ounces or 415 grams. The Atom also features the same three pockets as the Proton but has a bonus internal chest pocket. In terms of price, the Atom is slightly cheaper.
The
Patagonia Nano Air Hoody
is also one of the top options on the market these days. It has a slim fit and is available in great colors. It is made with 60-g FullRange synthetic insulation and is warmer than the Proton. It has similar air permeability and breathability. It is specifically designed for mobility.
It is a little bit lighter than the other options. It weighs 12.2 ounces or 346 grams. It has an athletic fit but is slightly boxy. One of the major differences, and downfalls, is its durability. While it is comfortable and flexible, it is best used as a midlayer.
As an outer layer, it will not last. Rubbing up against a rock face or getting tangled in a branch will likely damage the shell. Pricewise, it is on par with the Proton.
Verdict
Clearly, the durability of this jacket is a shining feature. It allows the jacket to be used in many different situations, making the investment all the more worth it.

The Proton is a great option for outdoor enthusiasts who explore near their homes, or at least driving distance. Unfortunately, it doesn't pack down well or to an easily packable size.

Overall, the wind, water, and abrasion resistance blended with the comfort and style of this jacket make it a great option. What terrains will you explore with the Proton?