Arc'teryx Atom LT Hoody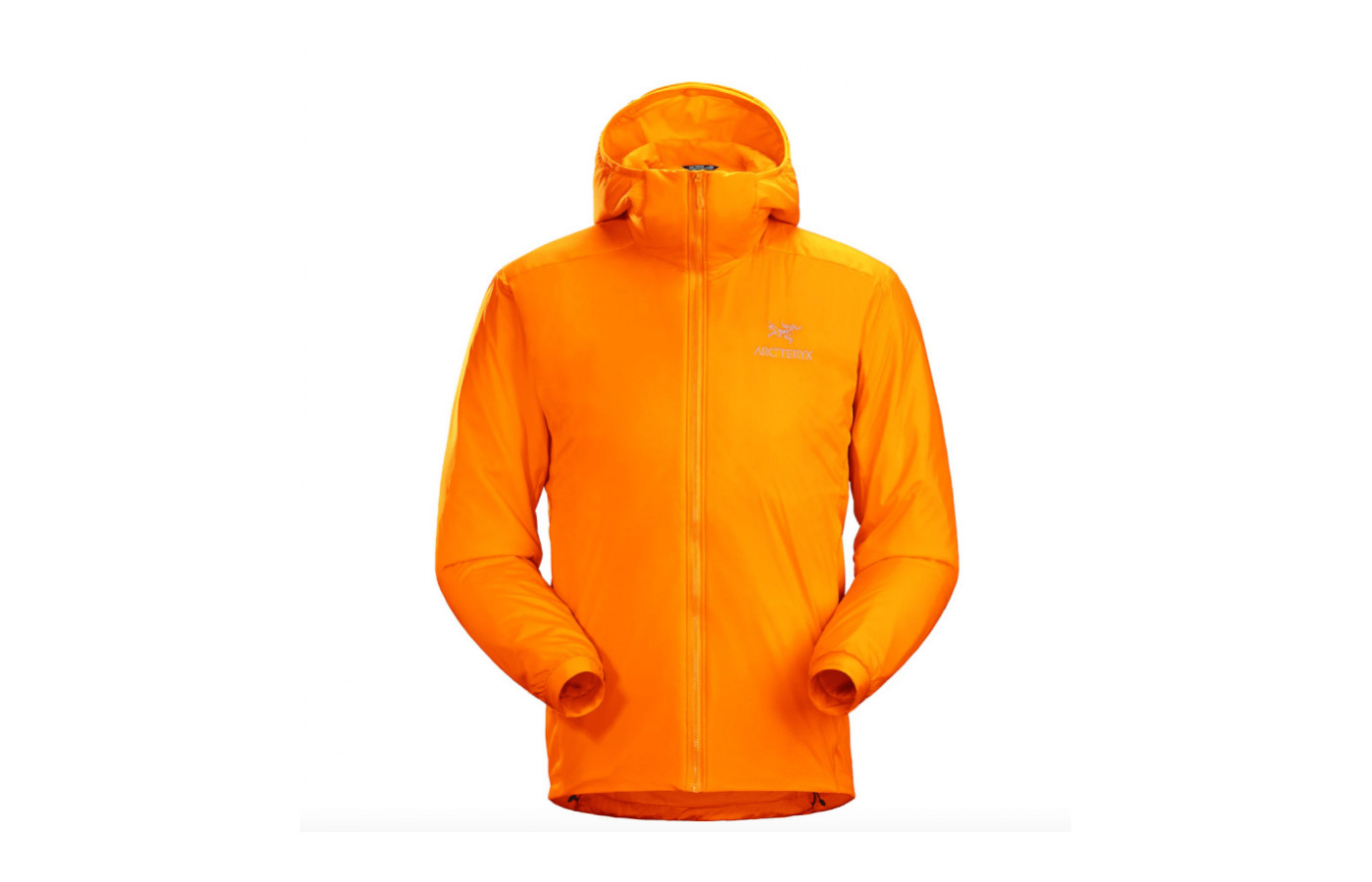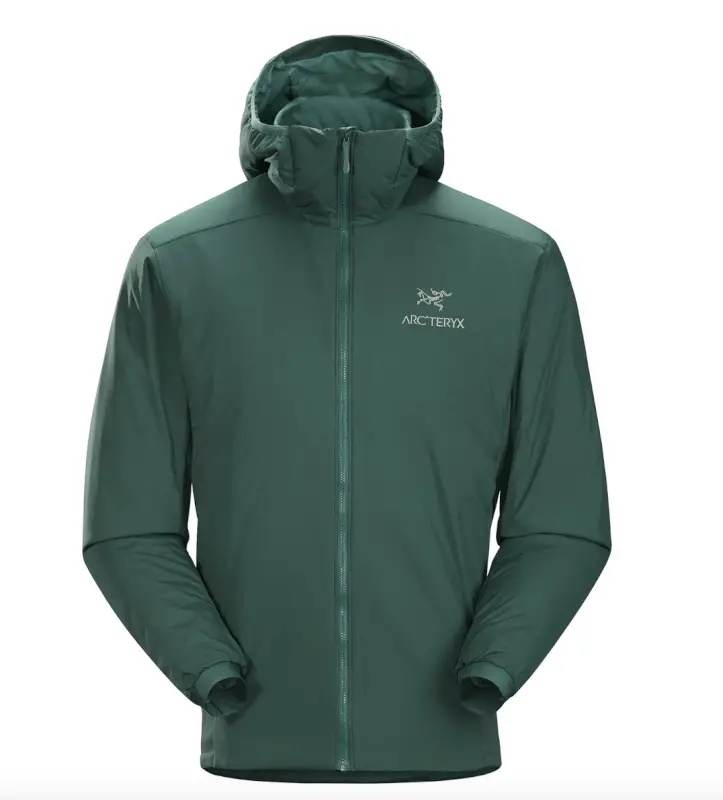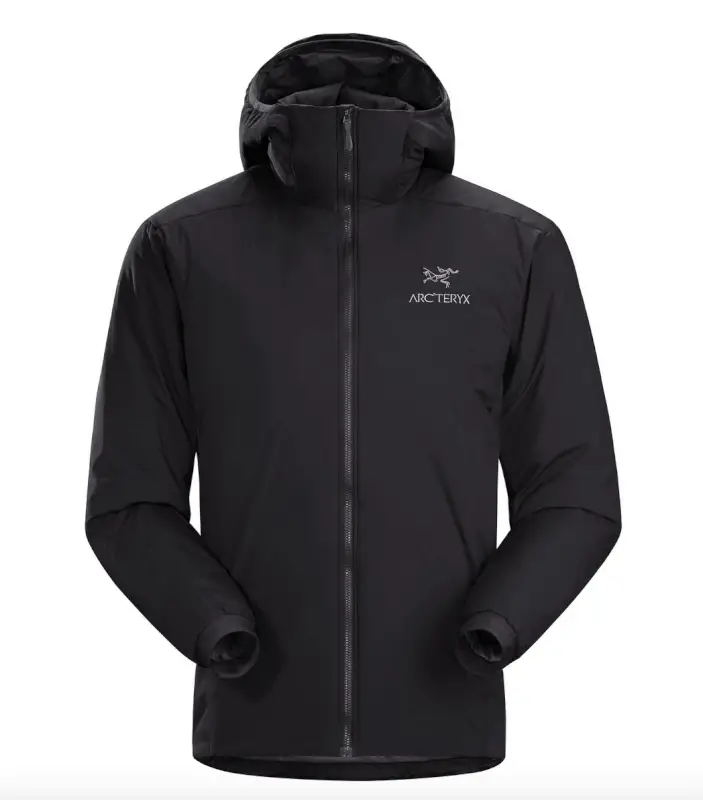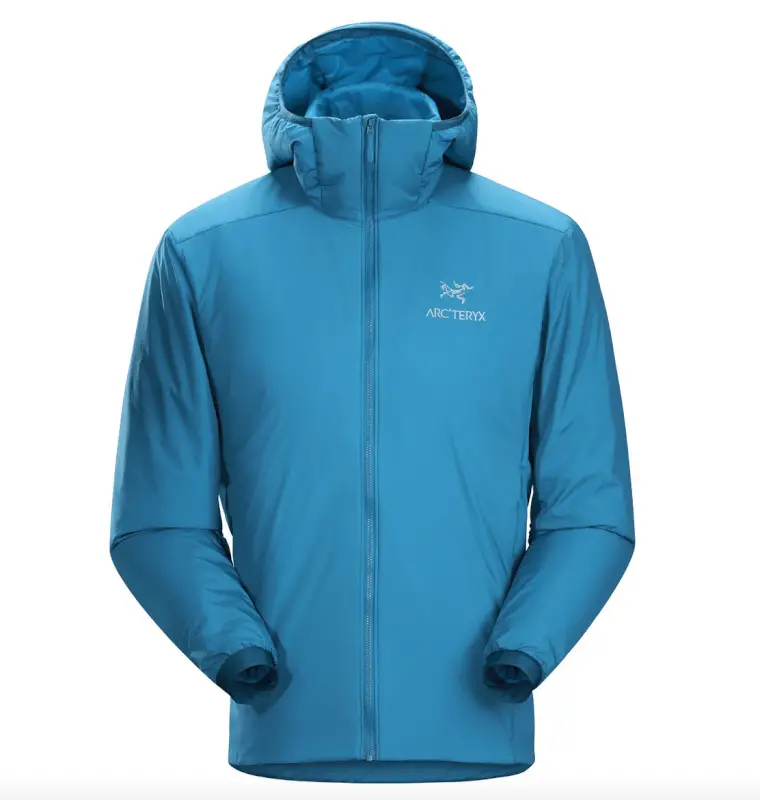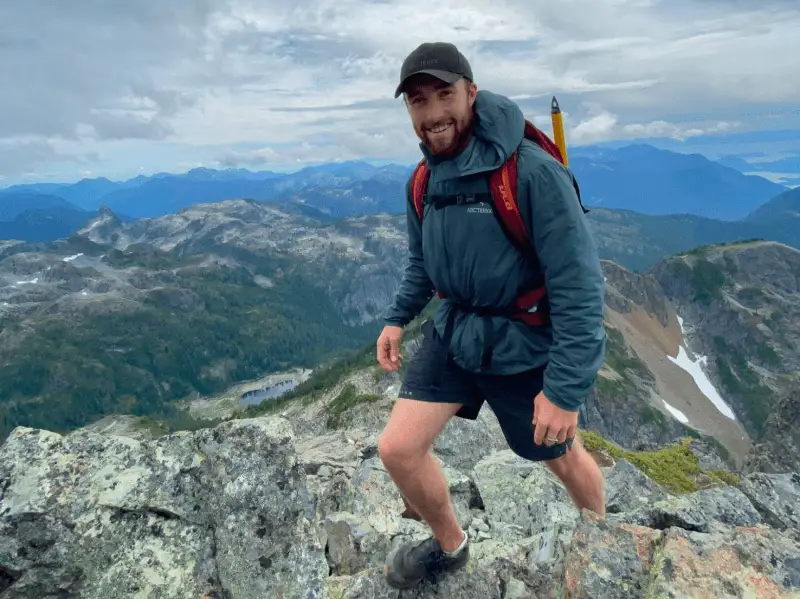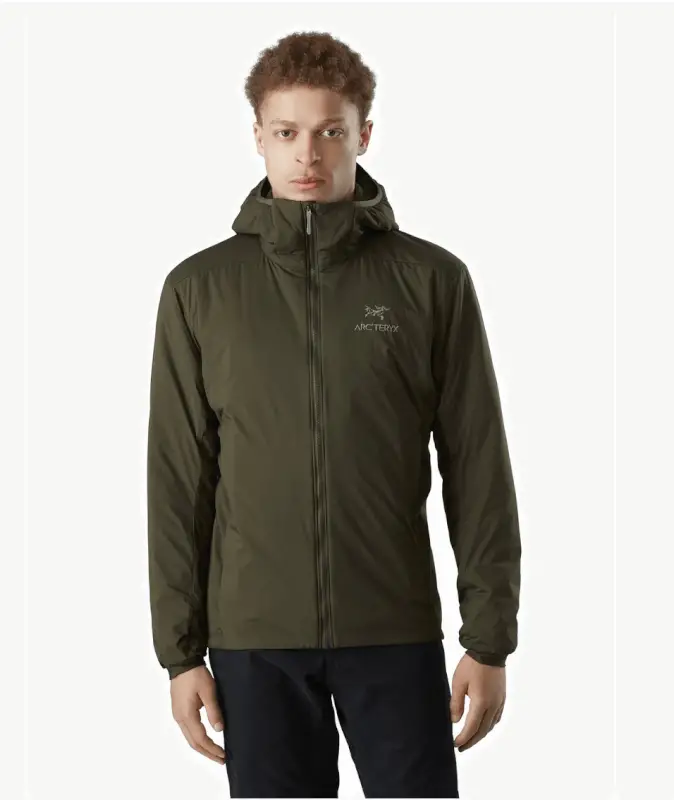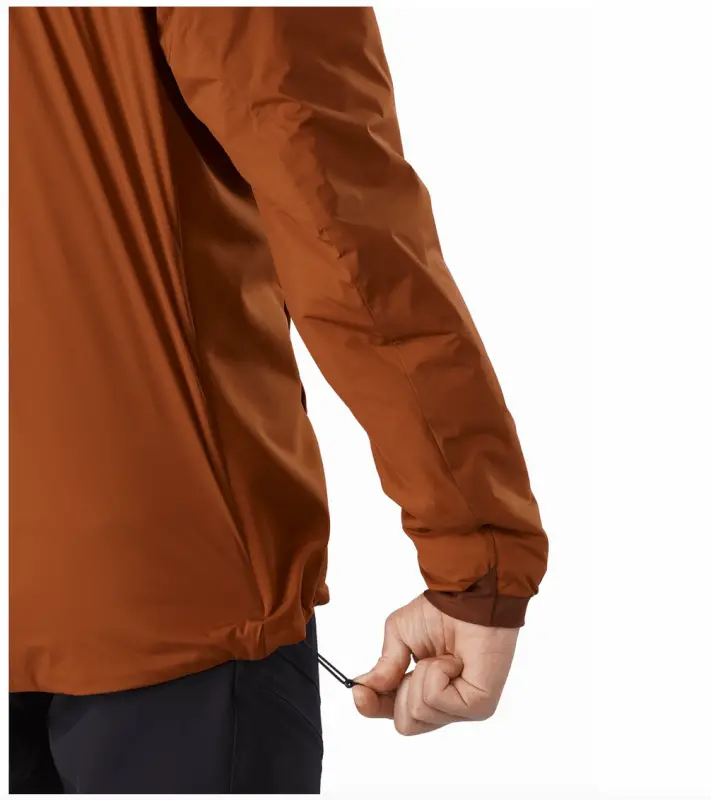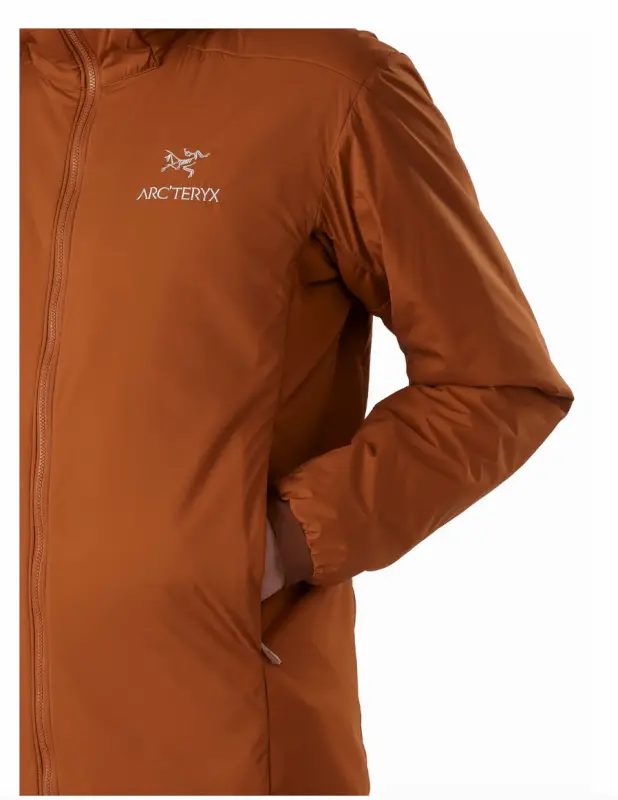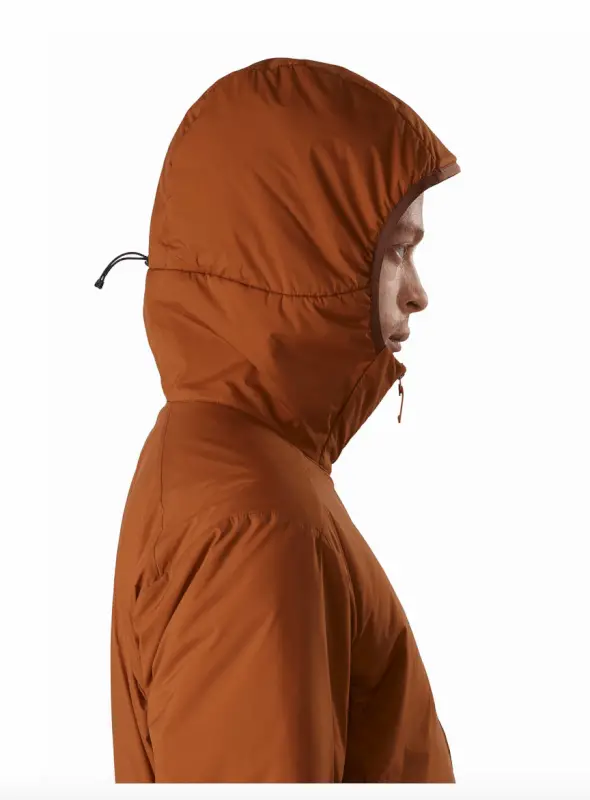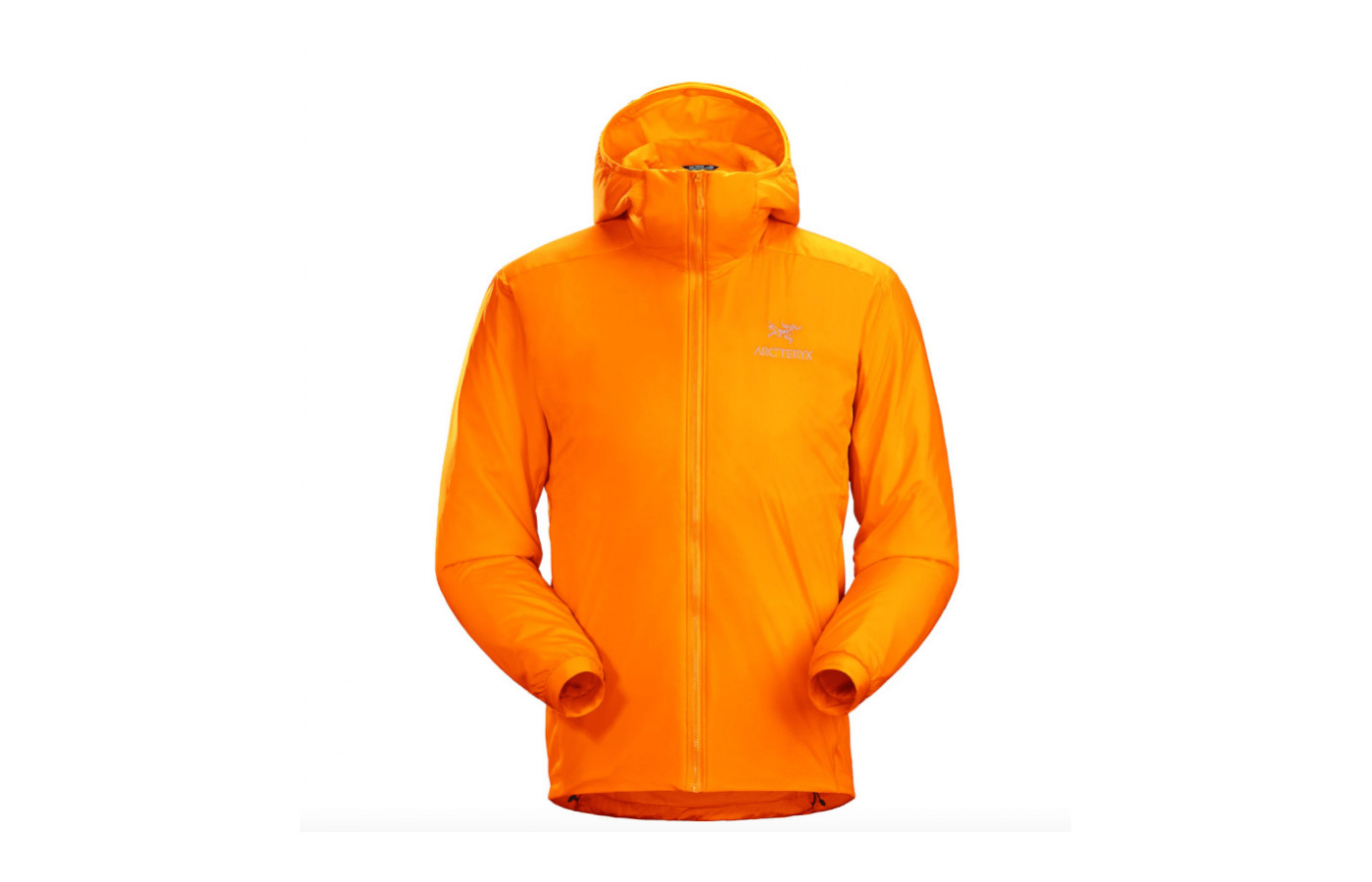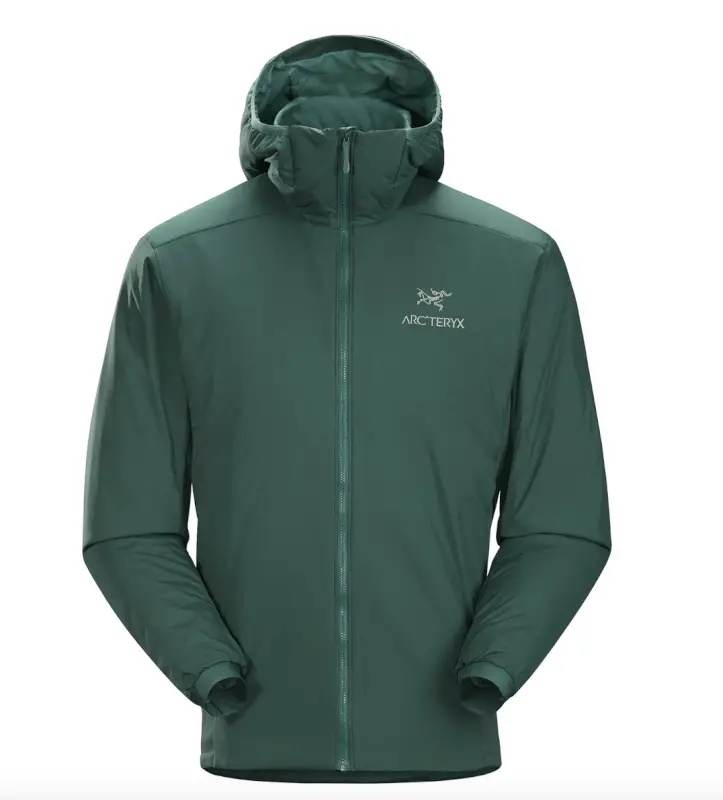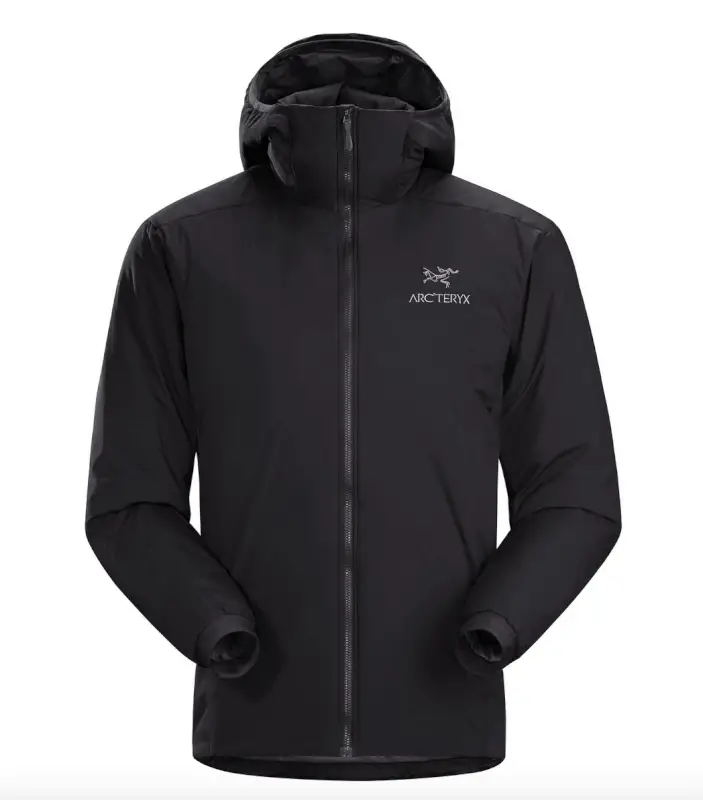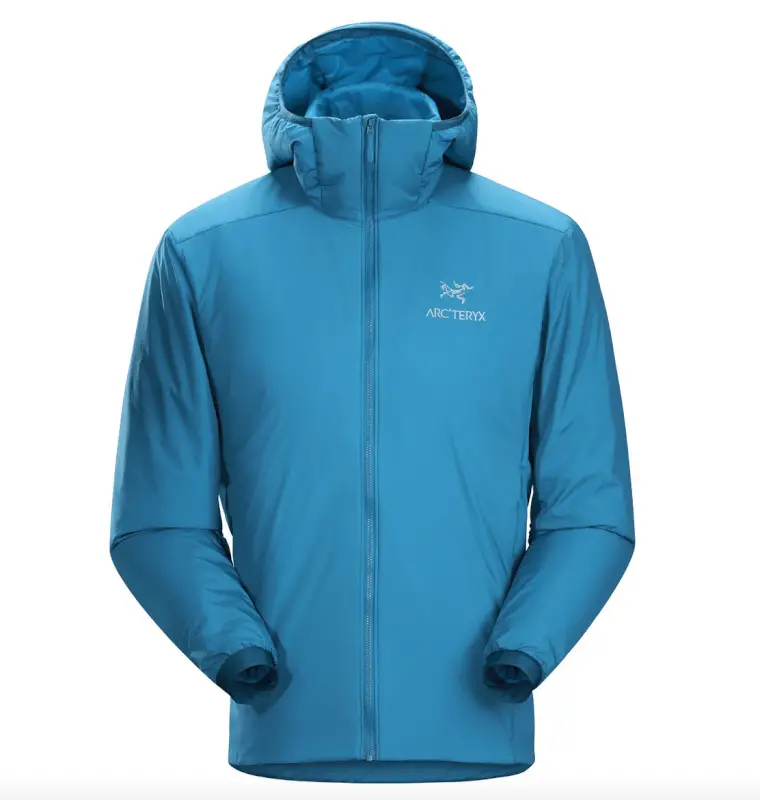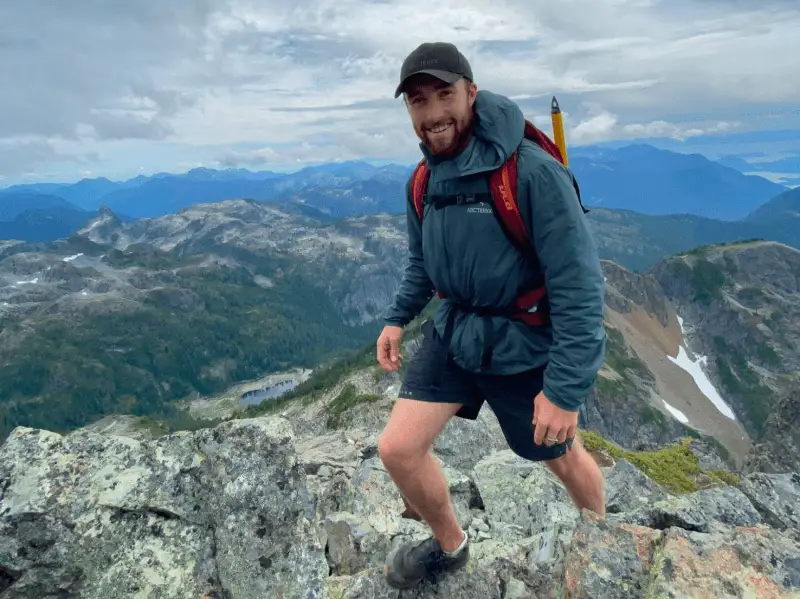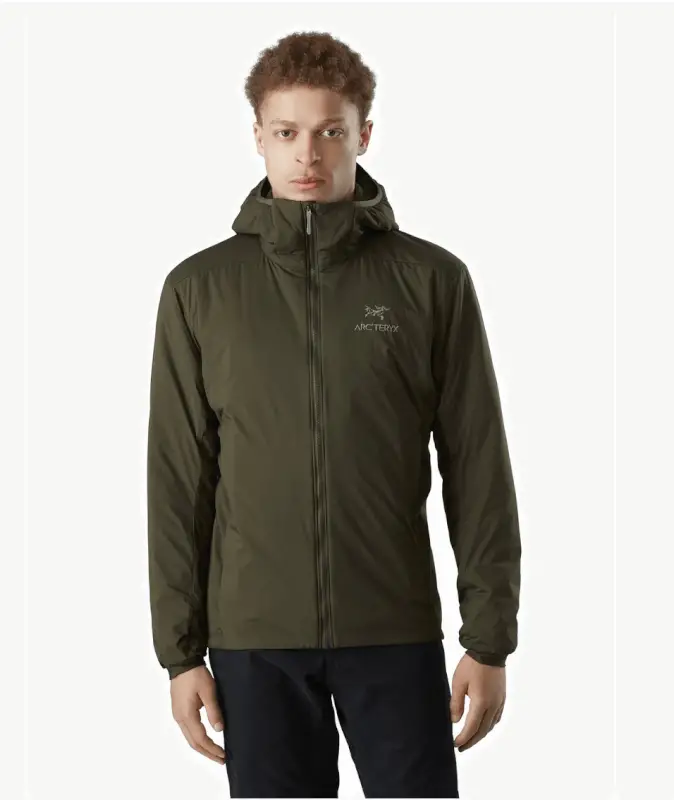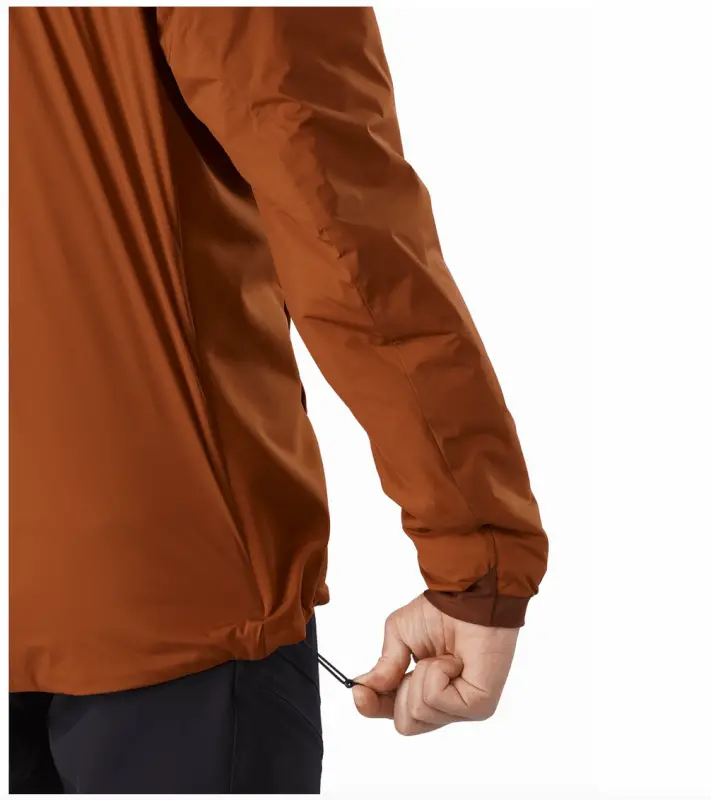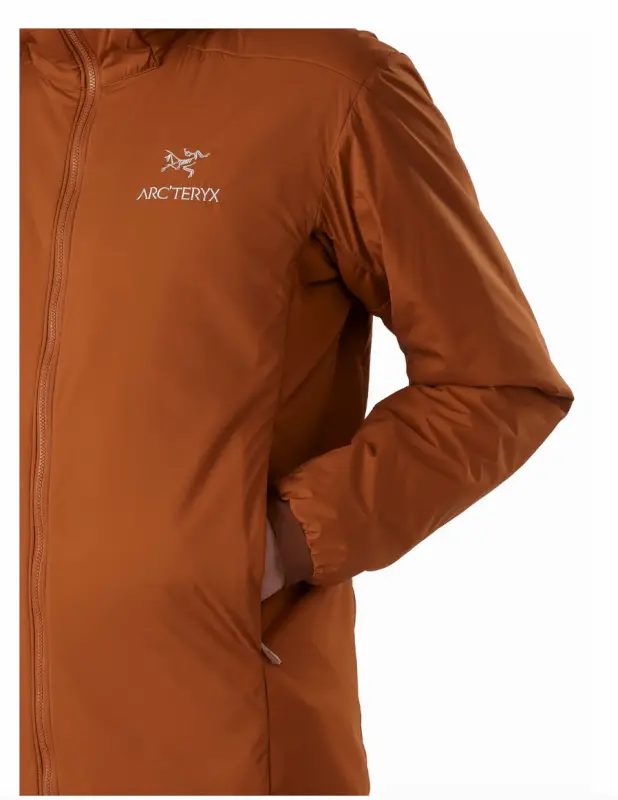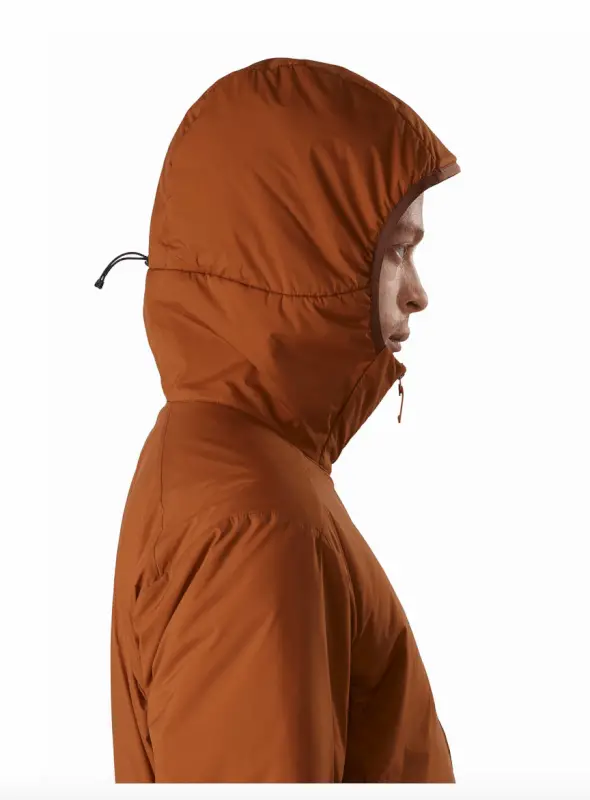 Our Conclusion
Being a long-time fan of Arc'teryx, I'm not surprised to find the Atom LT Hoody a perfect combination of design, materials, and technical functionality. As a result, you can use the Atom LT Men's Hoody to tackle most weather conditions without complaint.
This flexibility works because an insulating layer does three things simultaneously; it creates lightweight mobility, sweat-proof breathability and protects against the cold.
The fall of 2020 saw this Arc'teryx receive an upgrade in breathability and fit, putting it ahead of the competition for
specialized jackets.
You see, Arc'teryx sets its wearers up for a warm yet cool trek with their latest-generation Coreloft™ Compact insulation plus stretch fleece side panels.
Are you planning on hiking, skiing, or running in winter? Then, the Atom LT Hoody is a perfect choice as the mid-layer beneath your waterproofs, outer layer for teeth-chattering colds, or top-layer when on the move in slightly warmer weather.
Pros & Cons
Not warm enough for freezing weather
Key Features
Key Features
Design
Arc'teryx always seems to put epic amounts of thought and effort into their outdoor gear, and it shows in this updated hoody that knocks the previous version out of the park.
For example, wet weather stays out of the hoody with exceptional water beading. But bear in mind this
mid-layer hoody
is not entirely waterproof, so getting stuck in torrential rain might leave you a bit soggy. The good news is that the Atom LT retains heat even when damp, and the synthetic insulation dries quickly.
Wild wind also has difficulty getting through this active wear due to the adaptable, synthetic insulated mid-layers. These layers hold a high degree of weather resistance without losing breathability.
The better fit on the lengthier trim on the jacket also seems a popular choice for many customers. Lastly, I like how the unique no-slip design at the top of the collar stops it from unzipping when on the move.
Comfort
Any outdoor activity quickly becomes a nightmare with uncomfortable gear. Luckily this isn't an issue with the Atom LT, which boats new face fabric that feels incredible.
Overall, the Atom LT Men's hoody is very comfortable and warm, with its insulated layers providing warmth without making the wearer overheat. In addition, despite its lightweight feel, the Atom LT is surprisingly warm even when wet.
The hybrid design of the Atom LT combines compact insulation with stretch fleece panels to create one hell of a breathable jacket. Hands down, this is easily one of the most breathable but insulated synthetic jackets. There is little competition against other insulated jackets that repel against wind and water.
An insulated jacket shouldn't weigh you down, or it's just not doing its job. Although not the lightest of the insulated jackets on the market, the Atom LT is easily one of the coolest yet heat-retaining weather-resistant jackets on the market now. This fact makes this Arc'teryx hoody a perfect mid-layer or top layer.
Materials
So, there's no doubt that the Atom LT Hoody is probably one of the pricier outdoor jackets but remember, you're paying for superior materials and technology.
For example, synthetic insulated mid-layers provide excellent weather resistance, quick drying times and even warmth even when wet. Somehow, they manage to do all this without sacrificing breathability.
Using the super-duper Dope Dye is an excellent bit of technology, as it adds pigment at the Polymer level. This addition allows the Atom LT to save water, reduce C02 emissions, and let the bright color last longer.
I'm a fan of the new, stitched logo compared to the previous printed and reflective logo. However, although this new logo is sleek and attractive, some prefer the old version, finding the latest version dull. On the other hand, some prefer the bright sheen of the previous version, but I think this is just down to personal preference.
Durability
For such a light jacket, the Atom LT appears to be durable and well made. But the durability and manufacture of Arc'teryx products is rarely a concern; it's just something they do great. This durability is usually one of the reasons people are happy to pay the premium prices for Arc'teryx outdoor wear.
Everything screams well-built, from the main zipper to the stitching on the logo to the smooth outer and soft lining. Even the cinch cord, plastic hardware on the hem, and hood adjusters all give the impression of high-end quality.
The Atom LT Hoody also makes use of a Durable Water Repellent (DWR) outside coating, which stops water beading up and then shedding without absorbing through to your skin. However, this durable coating is most effective when fresh and will gradually need to be reapplied.
This flaw is common with synthetic
insulated jackets
, and it still keeps you warm even when wet because the insulation doesn't compress with moisture.
Comparison to Similar Lightweight Jackets
I'll be surprised if you find a better general synthetic wear on the market today, but there are, of course, other popular options to consider.
Nano-Air Patagonia
is a popular choice, probably due to its improvements in breathability.
The Nano-Air makes full use of the FullRange insulation, which keeps you much cooler on the move than the Atom LT. Although the Nano-Air has a lighter yet thicker shell, it's slightly less water-resistant. Even though both are leading synthetic jackets on the market, the Atom LT is smoother, sleeker, and better protects against the weather.
Although the Atom LT is a superb top-layer for warmer weather and a mid-layer for colder weather, it is arguably not warm enough for gnarly, cold weather. If you need an active jacket for colder weather, you could consider
North Face's ThermoBall
.
This new eco version is packed with the ThermoBall Eco insulation, meant to mimic real down. Because of this, it's that bit warmer than the Atom LT, making it perfect for everyday use in cold weather and as a mid-layer for skiing.
However, the ThermoBall Eco is a few ounces heavier at 15.9 ounces and therefore less breathable. Although I like the ThermoBall for its cozier warmth, it's also not great at wicking moisture.
Verdict
Bottom Line? This Arc'teryx is an excellent bit of outdoor kit for both casual wear and outdoor activities. It looks good, feels good, and does exactly what it's supposed to.

This Arc'teryx jacket takes everything in its stride, whether rain showers, harsh winds, or cold flashes try to get in. Although the price is high, many will agree that the design, comfort, and technology make it completely worth the cost.

Once you give it a go, I'm sure this will be your go-to jacket for spring and summer or your go-to mid-layer for colder seasons.

Subscribe to our Newsletter