The North Face Surge Backpack
You can never go wrong with a North Face backpack, and the Surge is no different. Boasting a world of organizational features, a stylish, tech-inspired design and comfort inducing technology, the North Face Surge backpack is a favorite laptop bag among the masses.
Commuting, rushing to classes, and ferrying your laptop between important meetings is easy with a design aimed at function and performance.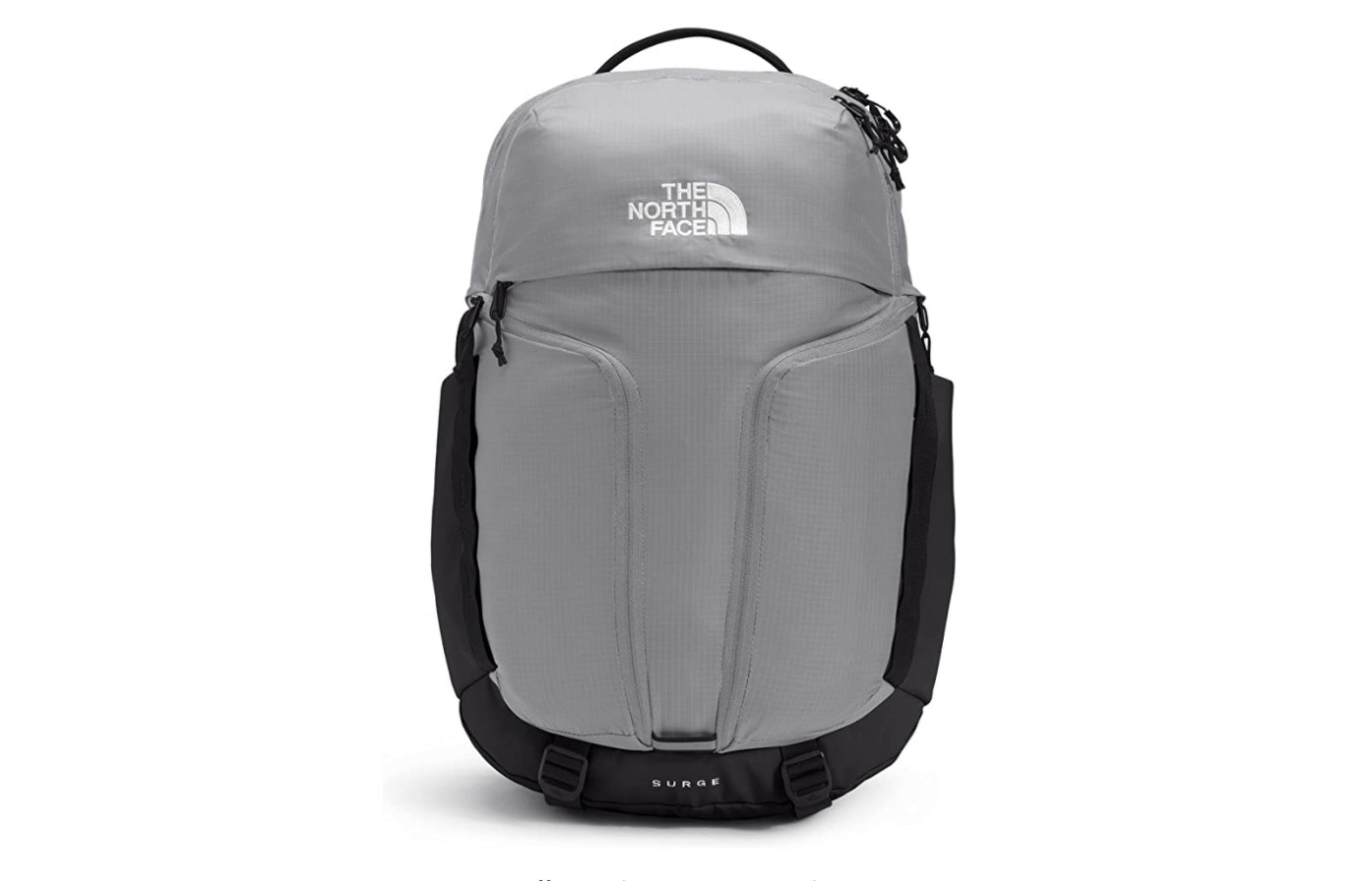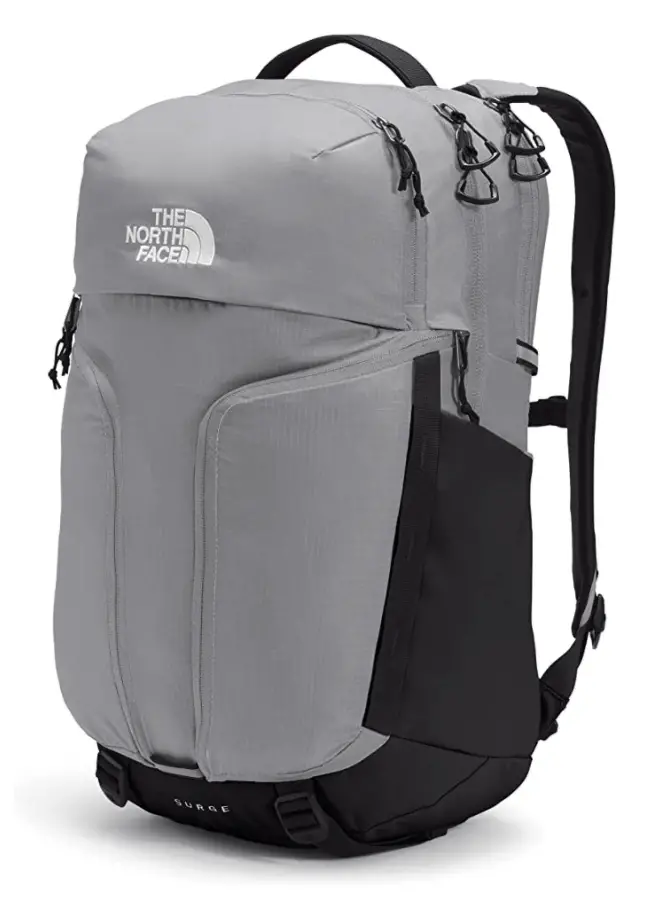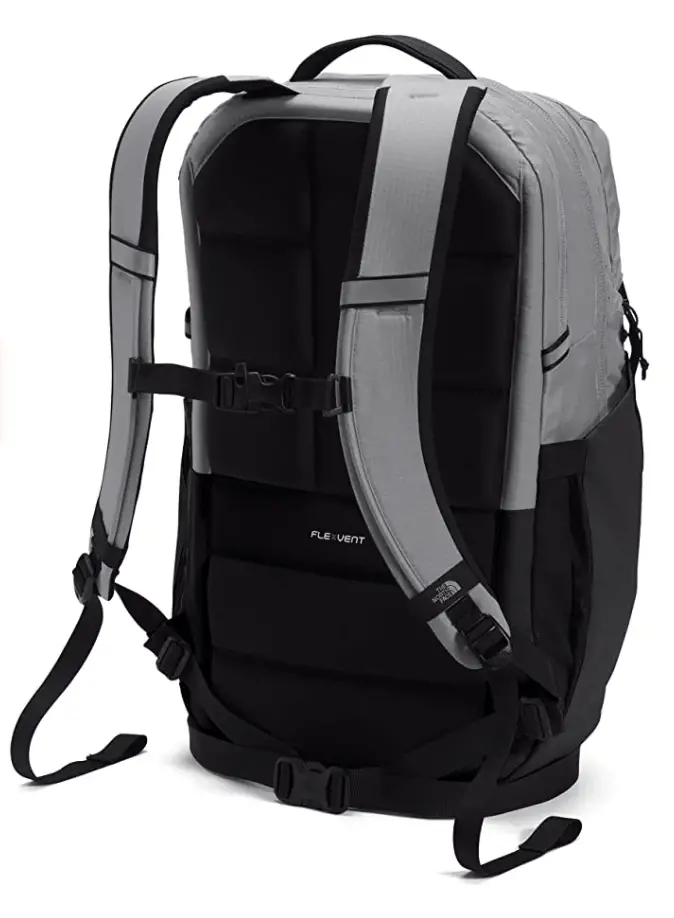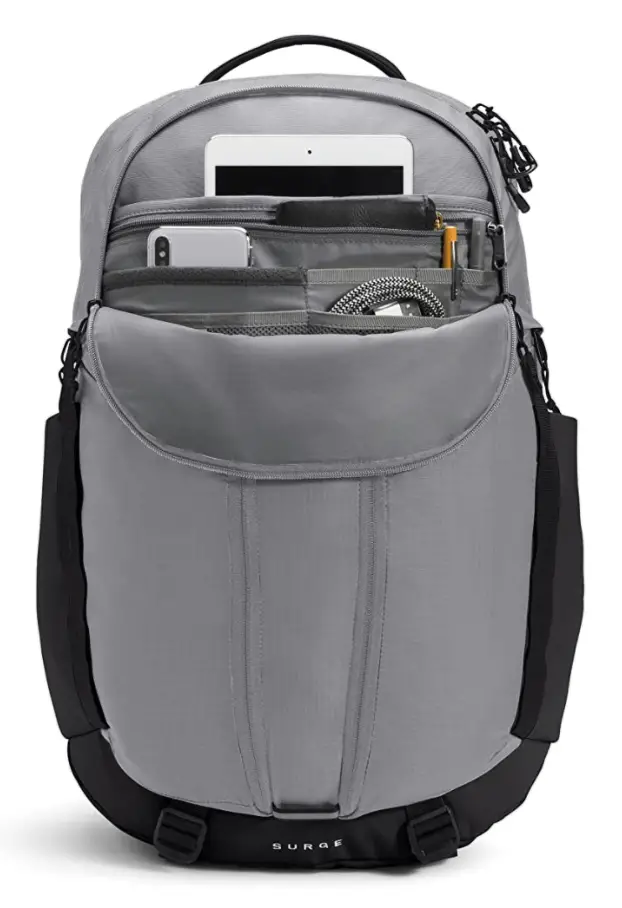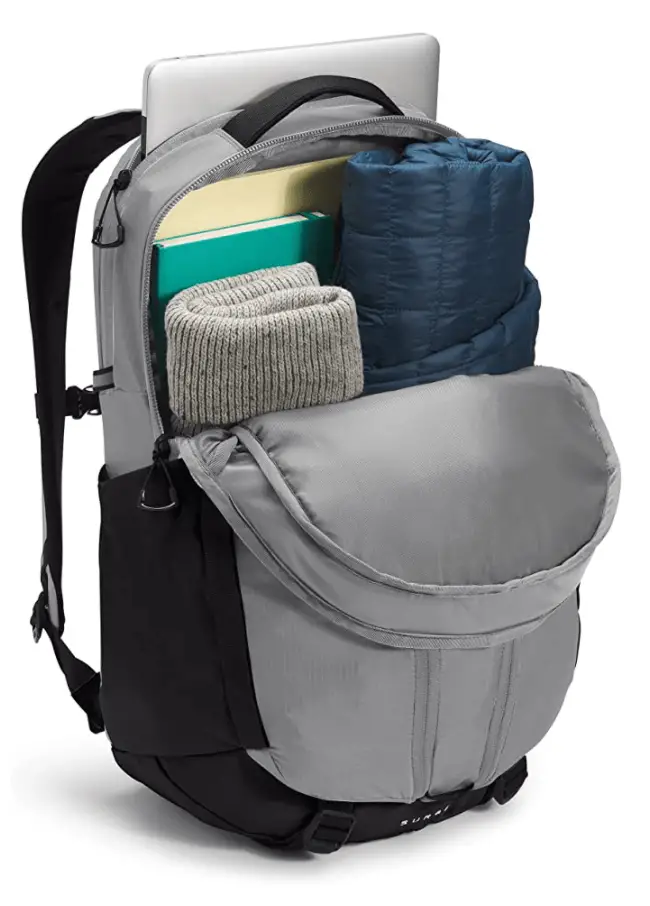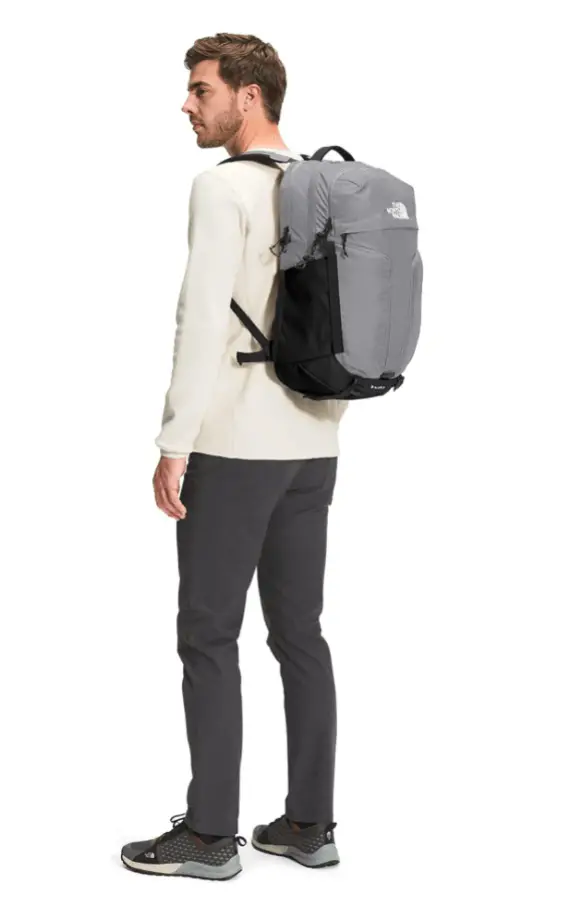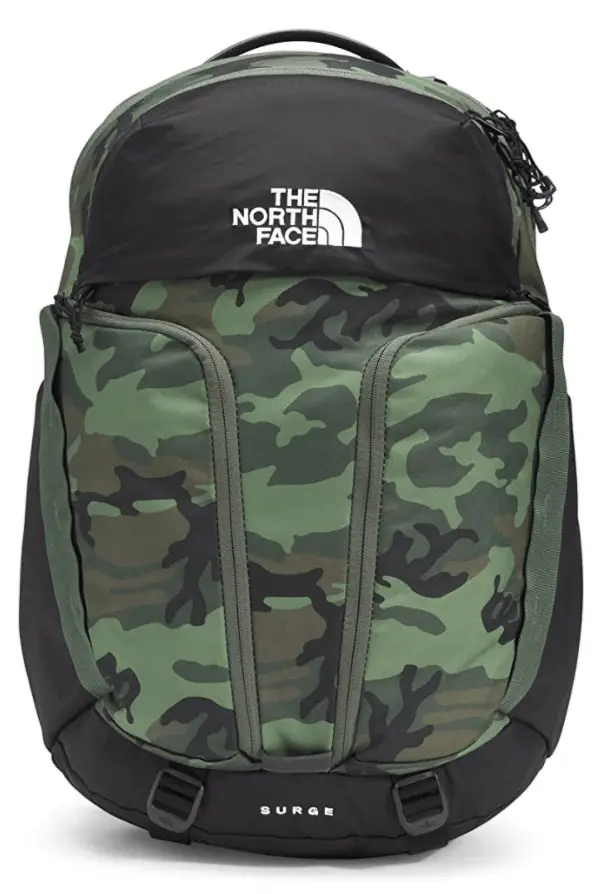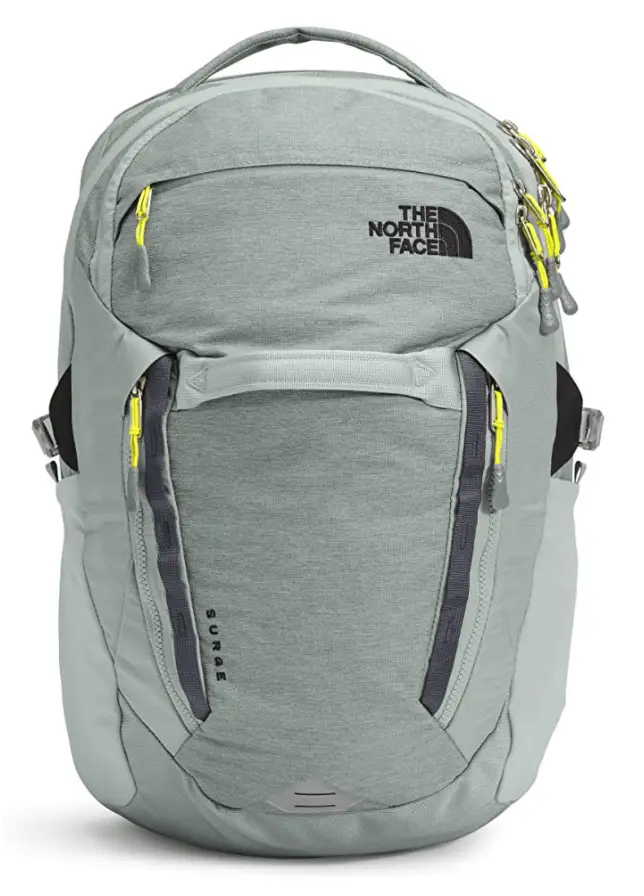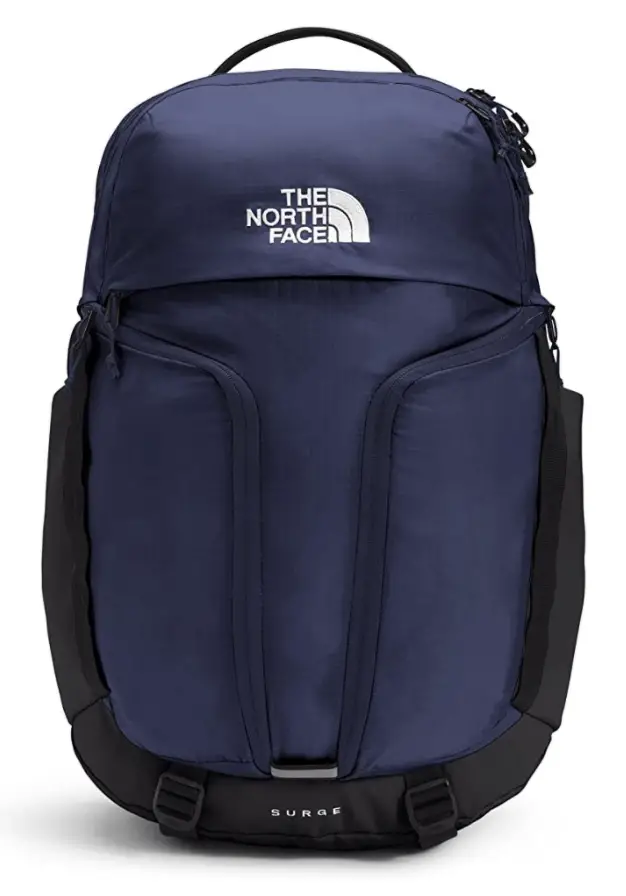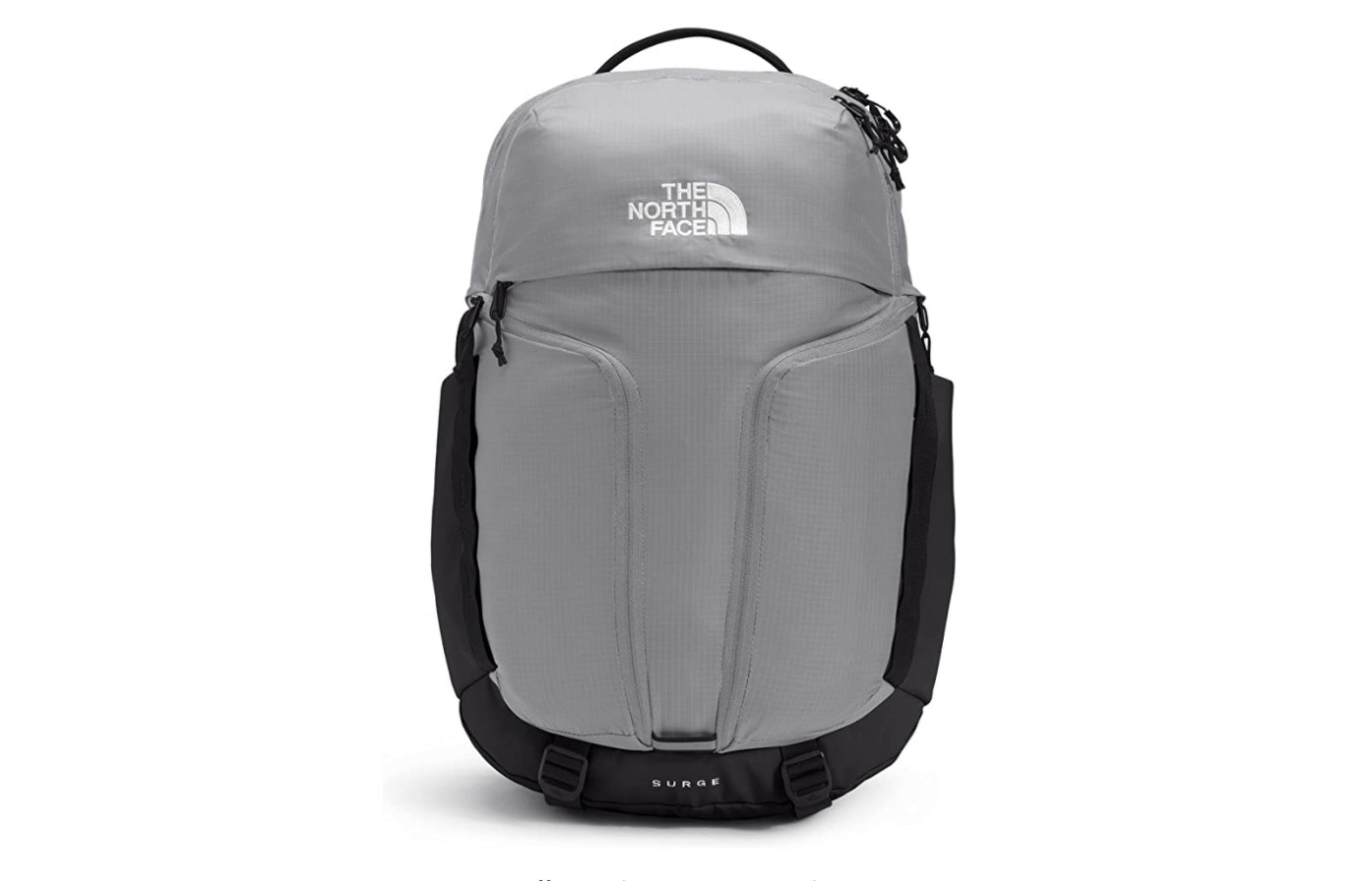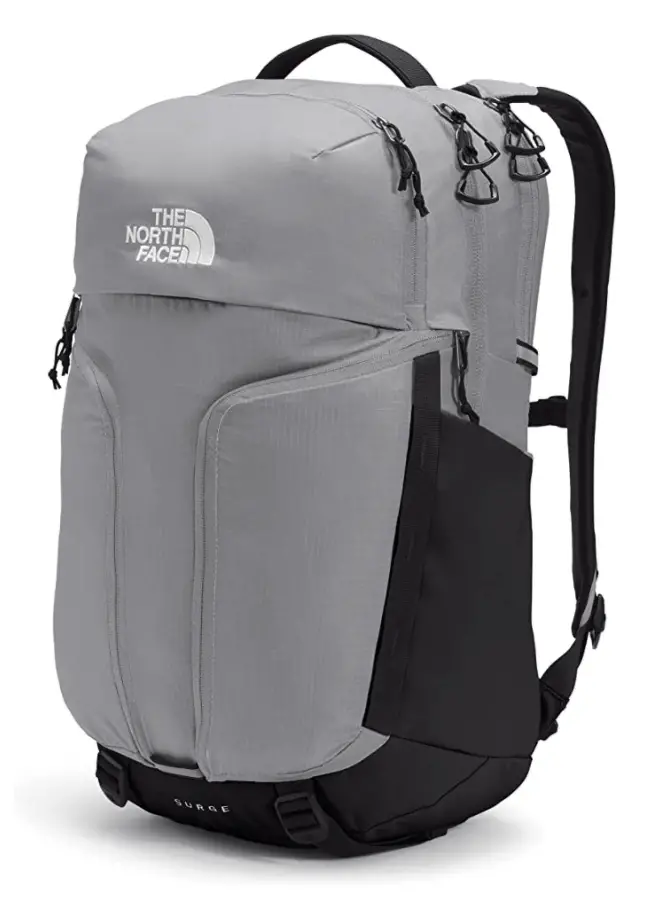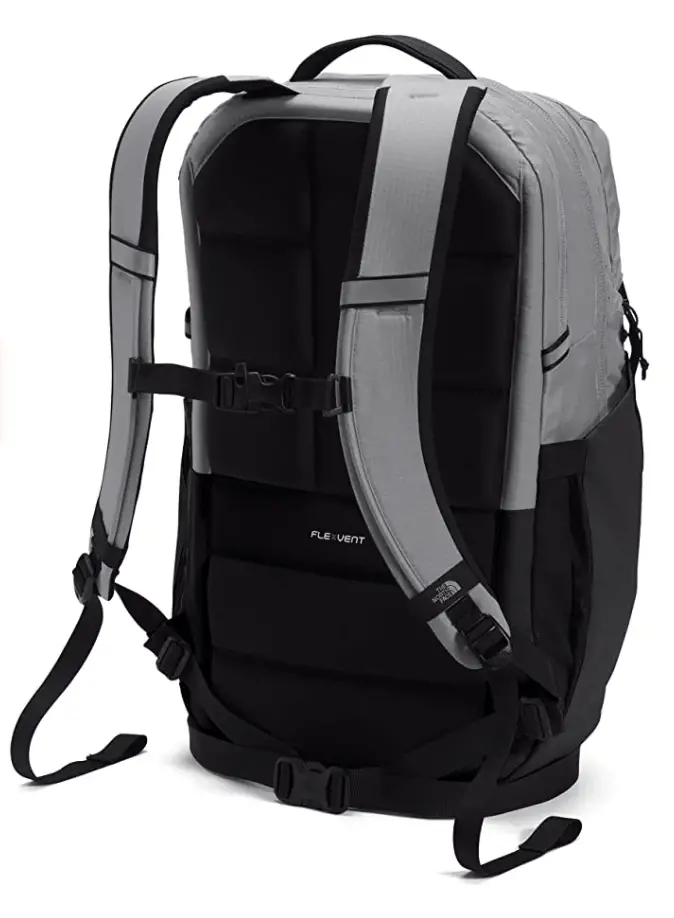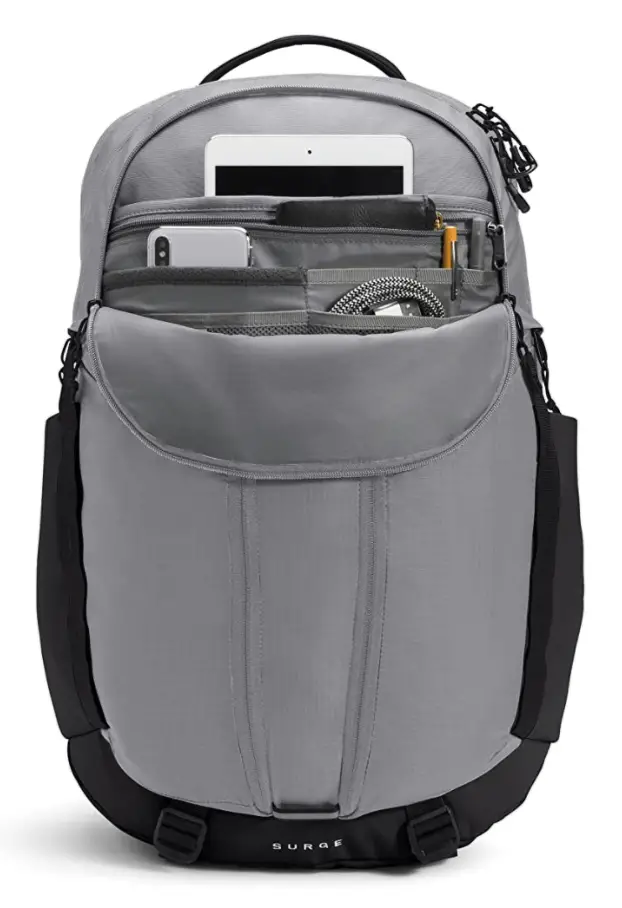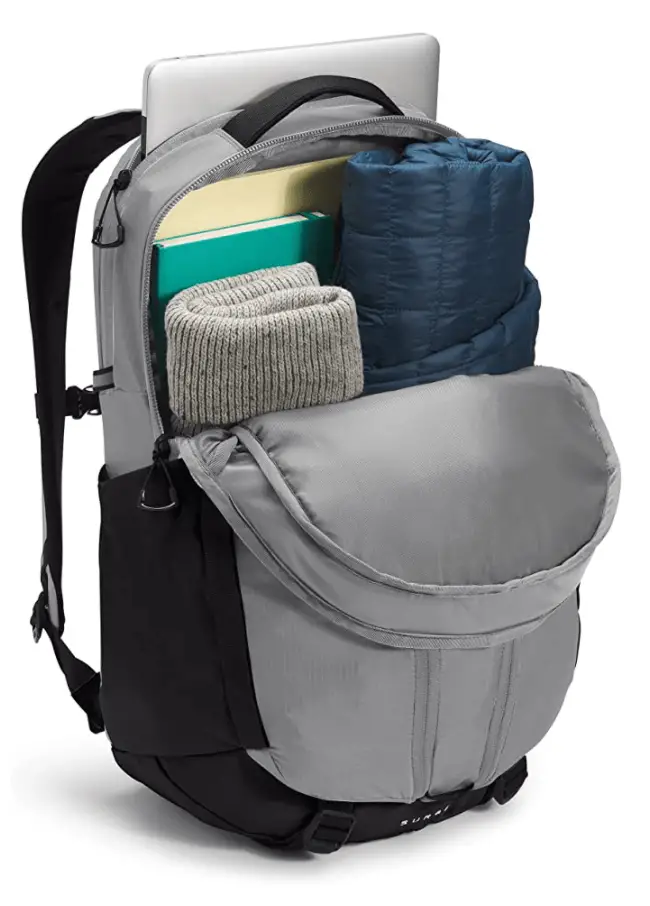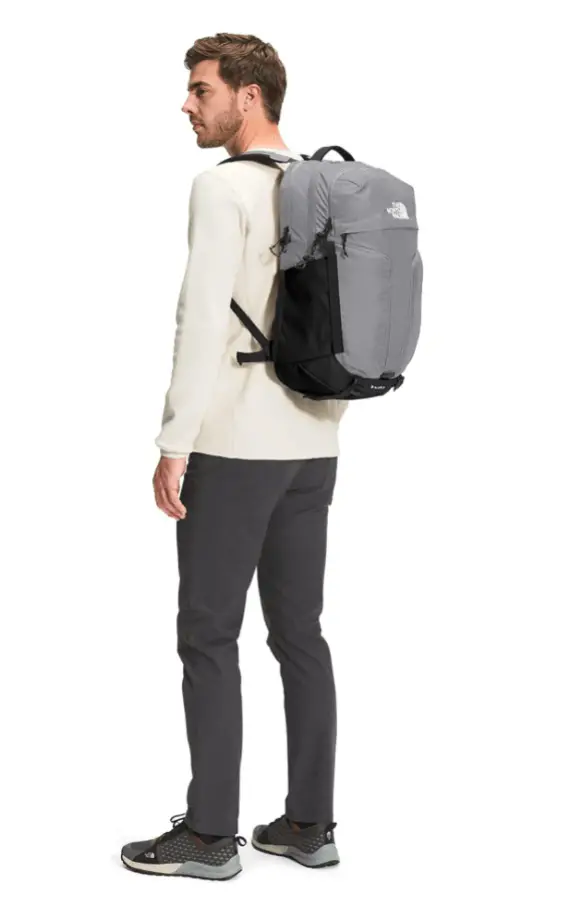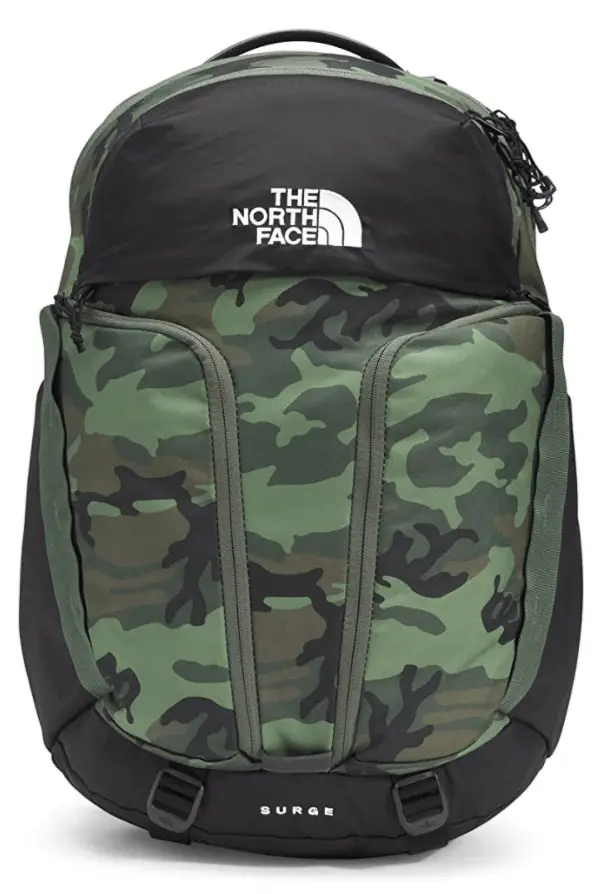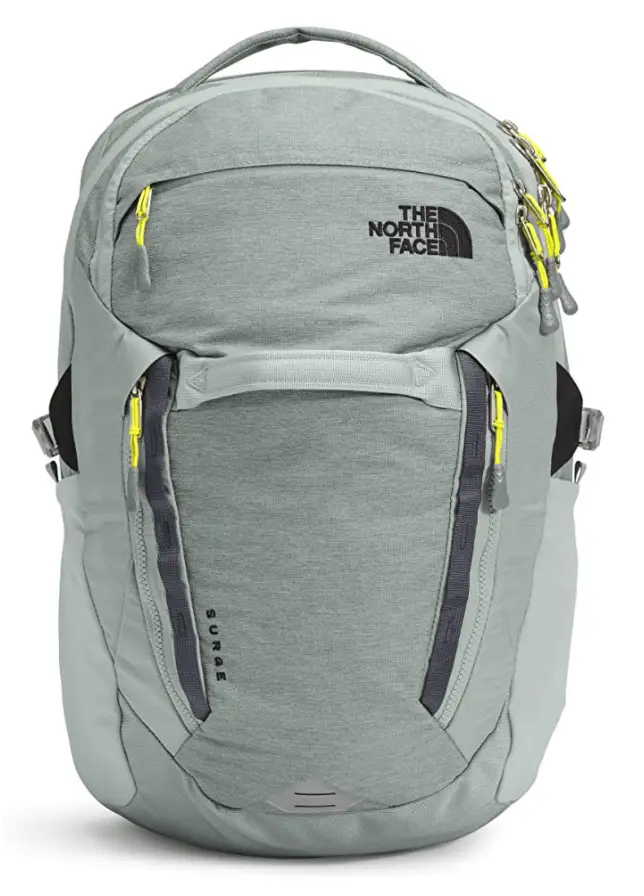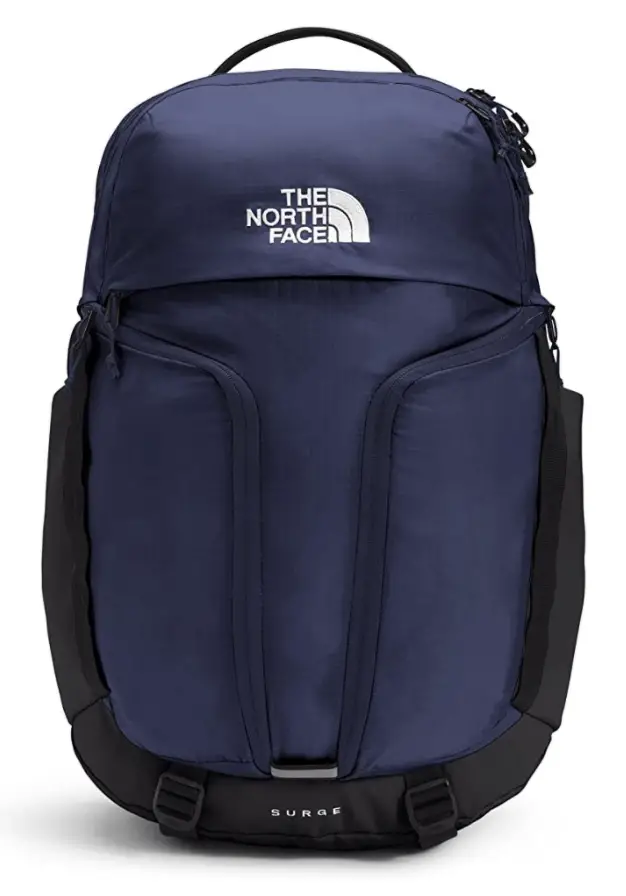 Our Conclusion
Commuters and travel fans alike love the North Face Surge, and it's no surprise when you consider everything this backpack offers in one go. 31 litres of space means carrying everything you need to and from the office or on sightseeing trips is easy.
In addition, the Surge both looks and feels great with a slick, tech-inspired design and the sought-after endorsement from the American Chiropractic Association.
An array of different sized pockets, some of which are fleece-lined for protection, make it easy to organize all your
gear
.
What's more, the unique butterfly opening to the laptop compartment means you never have to remove your laptop to pass through airport security.
The North Face focuses on improving suspension and performance and providing more colors for customer satisfaction by giving the Surge a reboot while keeping the best features.
So, carry on reading to find out how the North Face Surge could be suitable for your daily commute.
Pros & Cons
It comes in multiple colours
Lots of organizational pockets
Fleece-lined pockets protect your devices
Laptops aren't fully protected
Not suitable for more oversized items
Key Features
Key Features
Design
One of the most notable things about the Surge is its TSA-friendly design.
TSA-friendly backpacks
bags easily flip open in a butterfly or trifold structure. This structure means you can lay the bag flat on the conveyor belt, so you never have to remove your laptop for the X-Ray machine.
So, if you haven't packed any power cables or other accessories into the compartment that contains your laptop, the Surge allows you to leave it in the bag. Of course, this also applies to the little baggie of carry-on liquids that you're allowed.
The Surge is improved with plenty of organizational features. For example, the horizontal front handle was previously vertical and now makes for easier access.
Protecting your
laptop
is also easy with laptop sleeves that suspend about three inches above the bottom of the bag. You can get a 15-inch laptop into the sleeve comfortably and lining this sleeve with microfleece material avoid scratches.
However, it would be nice if the sleeve was slightly bigger to squeeze a 17-inch laptop into the sleeve. This pack also provides a padded added sleeve for 11-inch tablets, small laptops, and Chromebooks.
However, although larger laptops fit snuggly, the lack of a strap could be an issue for smaller laptops or notebooks. There's also no padding to protect the top edge and two corners, so a design that protected every part would be better.
Finally, although its water-resistant fabric means your pack and gear will be protected under light rain, the lack of a flap of material covering the zipper to the laptop compartment means water will get in.
With a hugely decent amount of organizational storage pockets, stowing away and reaching for your gear is easy. Several of the pockets come with a microfleece lining to protect your devices, and you'll also get two exterior water bottle pockets, small front pockets, two external J-zip pockets, plenty of small pockets inside the larger ones.
But, of course, if you can't find a pocket that suits your needs, then there's no hope.
Comfort
Some of the best updates to the Surge include the updated FlexVent suspension system. This system provides articulated shoulder straps, comfortable stitch lines, a soft touch chemise fabric and articulated shoulder straps certified by the American Chiropractic Association. As a result, the Surge is exceptionally comfortable even for all-day use.
This FlexVent feature also comes in a peace-sign shape channel that flows down the center of the pack and outwards to the sides, a breath of fresh air to the back as it increases airflow. This is essential in keeping your back cool and comfy when carrying heavy loads.
In addition, the thick, raised padding on the back panel combined with the solid frame sheet provides robust support to make it easier to carry a heavy load.
Including a removable waist belt also helps to have heavier packs. Lastly, this North Face range feels most comfortable when hauling medium to heavy loads, as lighter loads might make the frame feel stiff and awkward.
Materials
The North Face never fails to provide superior materials, and the Surge doesn't let us down. Firstly, the sheet of plastic inside the back panel gives the Surge an excellent basis for support.
In addition, the padded and adjustable shoulder straps create a better, more comfortable fit. What's more, the pack panel provides an exceptional level of breathability due to the FlexVent suspension system.
Using Nylon for the primary material is perfect for longevity; there's a reason it's commonly used for softshell luggage and backpacks - because it's durable, robust, water-resistant, and easy to clean.
All these materials make the Surge one of the comfiest and durable packs you'll find on the backpack market.
Durability
On first impressions, the Surge is a sturdy, well-constructed backpack that should stand the test of time. Being made of heavy-duty fabric that's also laced with water-resistant materials guarantees this North Face backpack will last for a very long time.
Because of the Surge's material, the backpack stays dry enough to prolong the longevity of the Surge. As mentioned, using Nylon for the primary material is absolutely genius as it is long-lasting, hardy and wipeable.
Comparison to Similar Backpacks
It's hard to find a product that matches the Surge's style, performance, and water resistance. However, the
Incase Icon
does give the Surge a run for its money in this daily laptop backpack. For the privilege, you will need to spend about $70 more.
The Surge is great for travel, but you can try out the
North Face Borealis
if this isn't on top of your list. The Borealis comes in a, or
North Face Recon
similar design and feel but at a much more affordable price.
Verdict
Those who need a decent pack for light travel, day sightseeing and commuting, should try out the North Face Surge.

Providing comfortability, breathability and plenty of organizational features, there is little to complain about.

In addition, the TSA-friendly laptop compartment saves plenty of time in the airport, and clever construction makes it easy to carry this pack comfortably with a heavy load without putting strain on your back.

What's not to love?
Subscribe to our Newsletter