The North Face Recon Backpack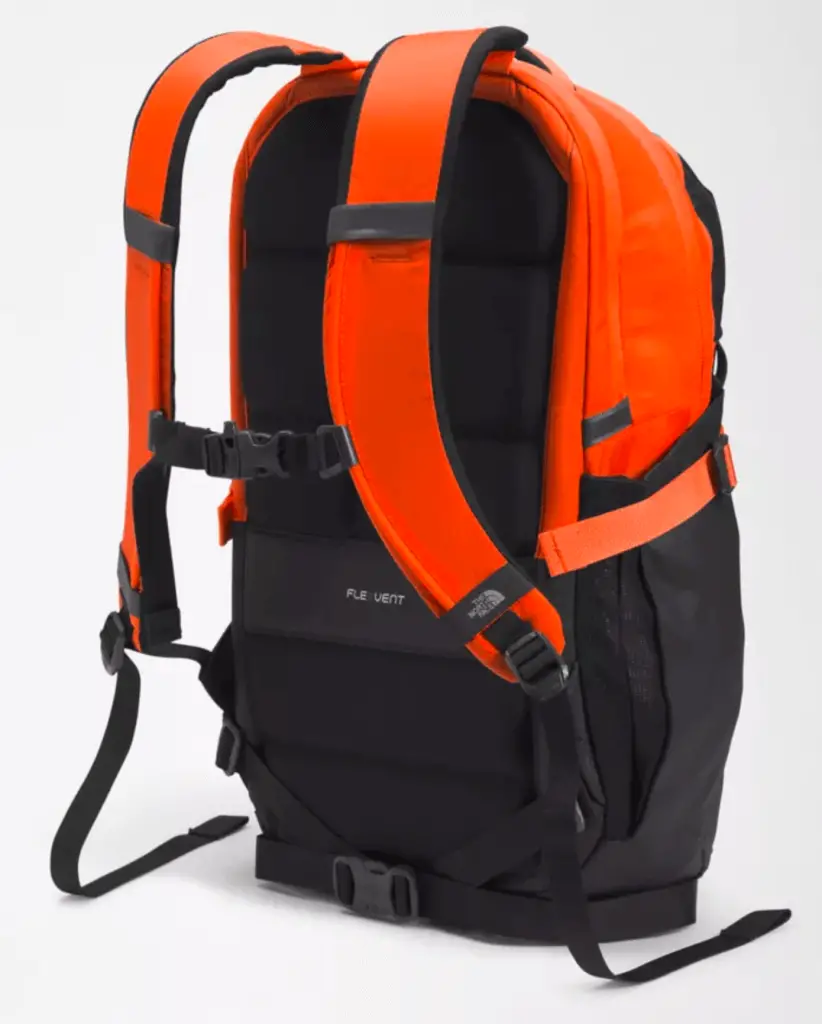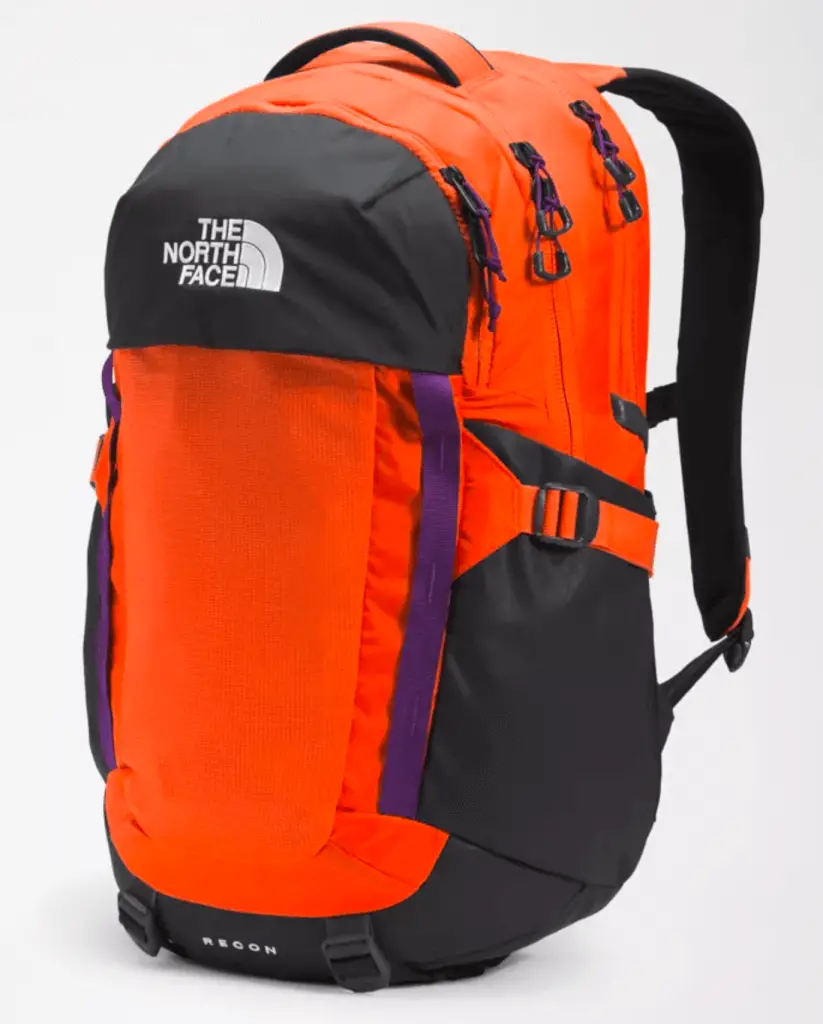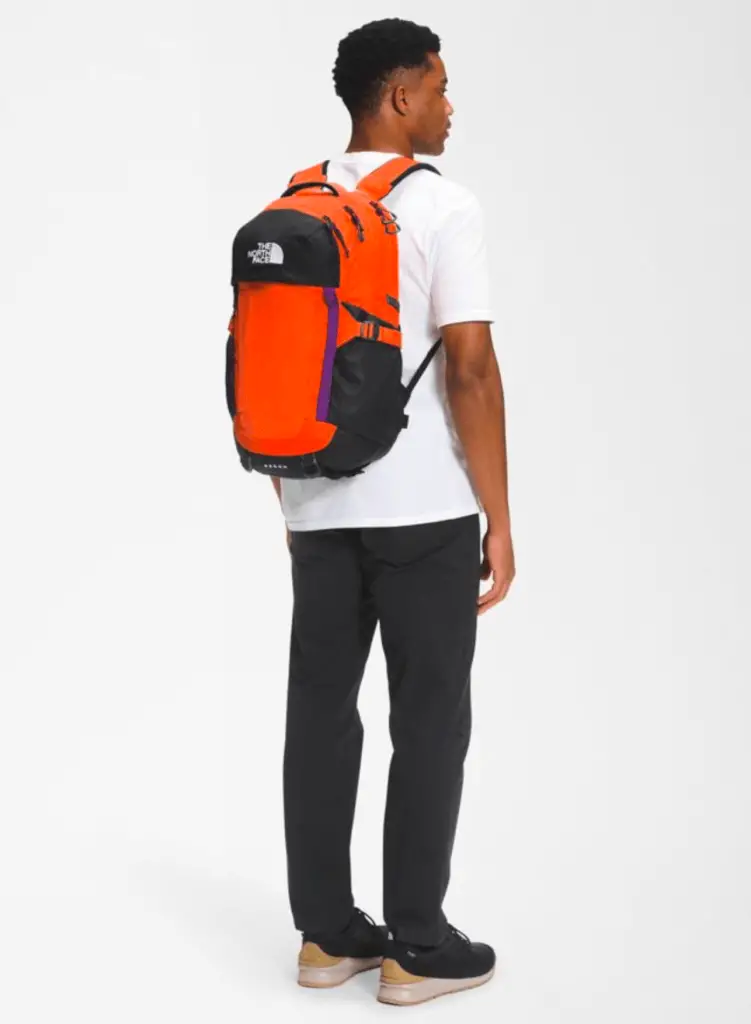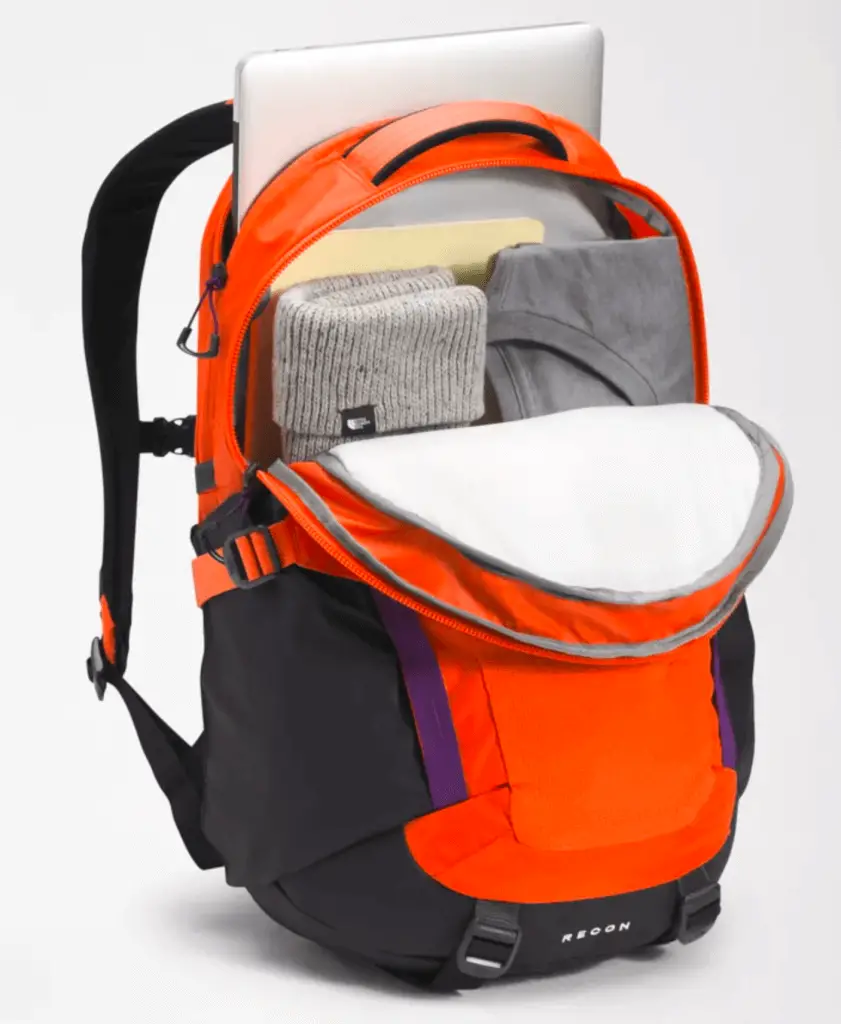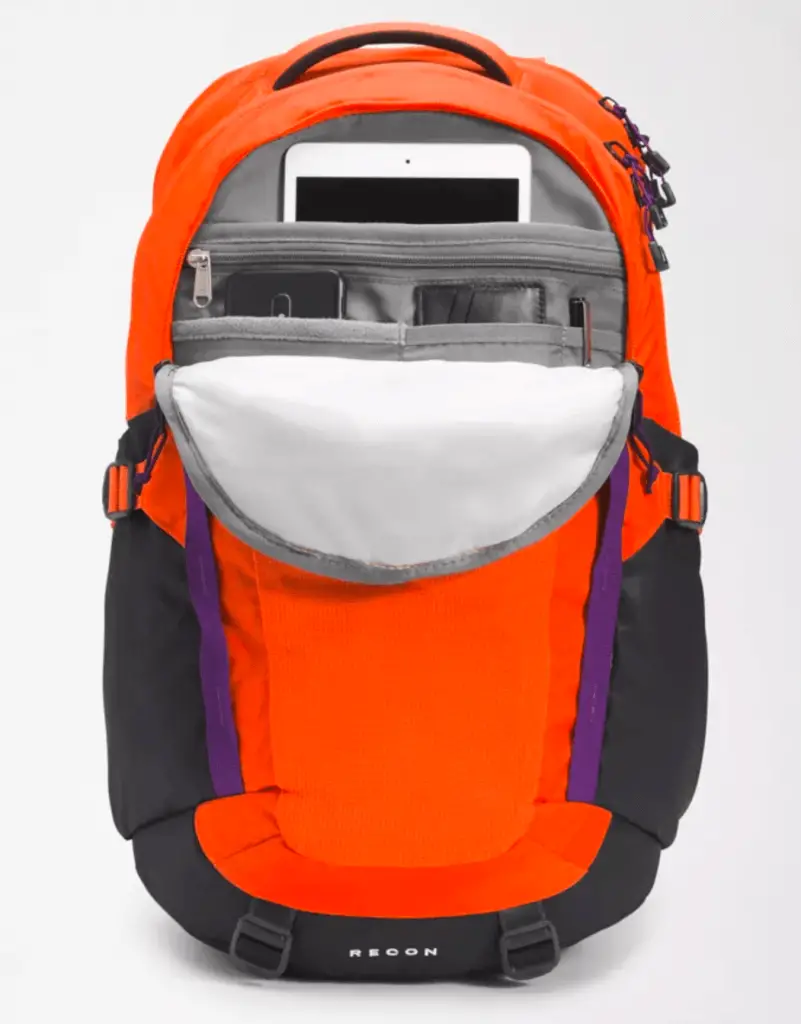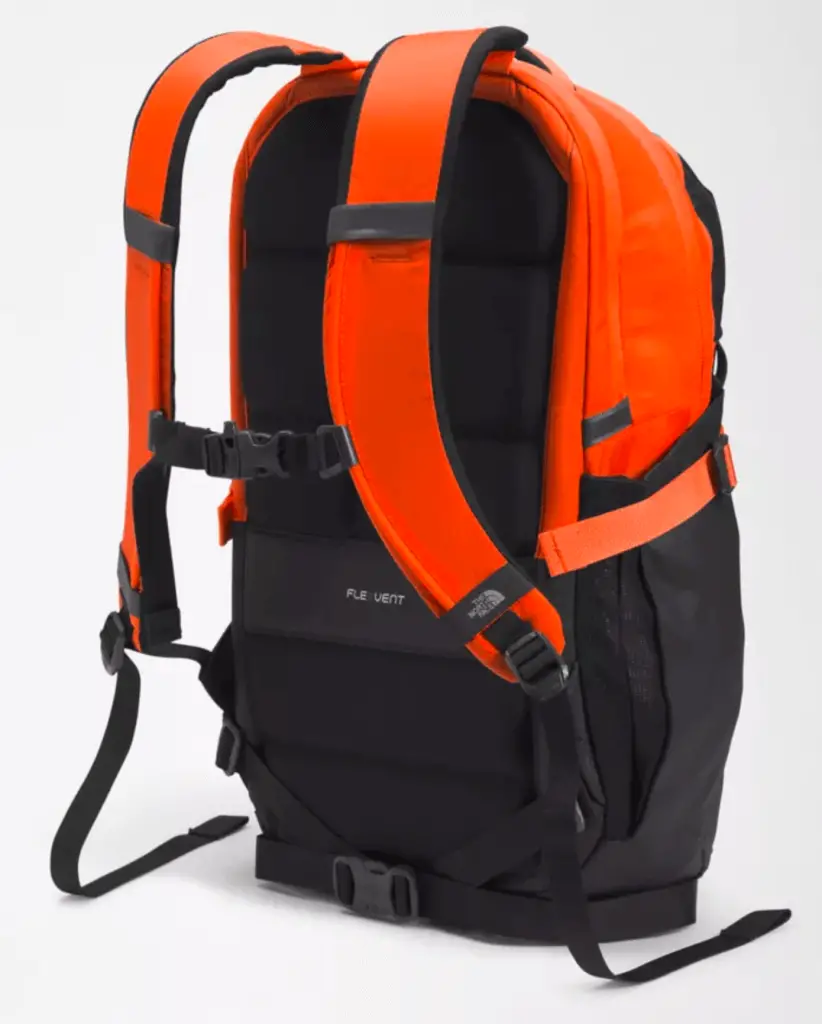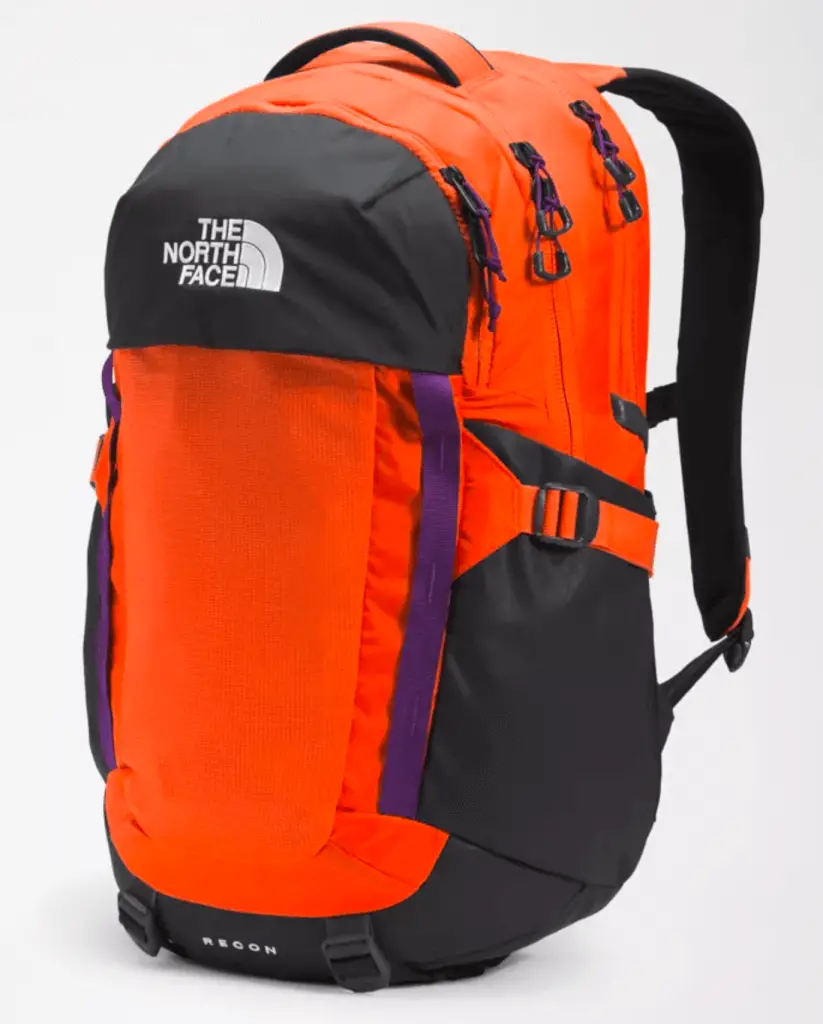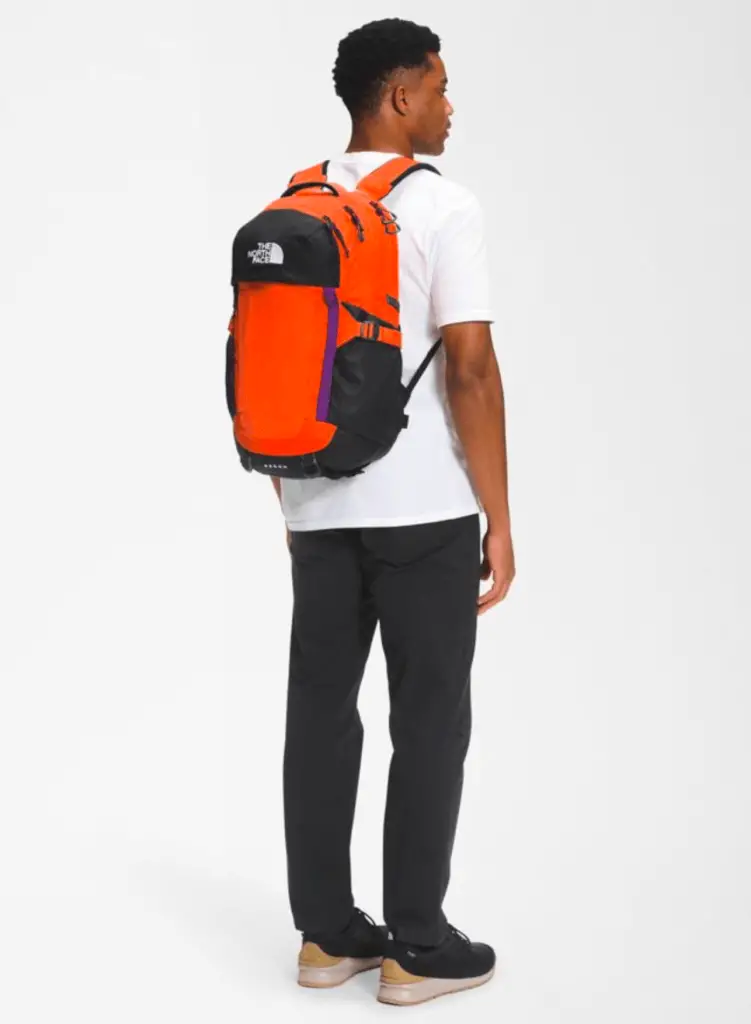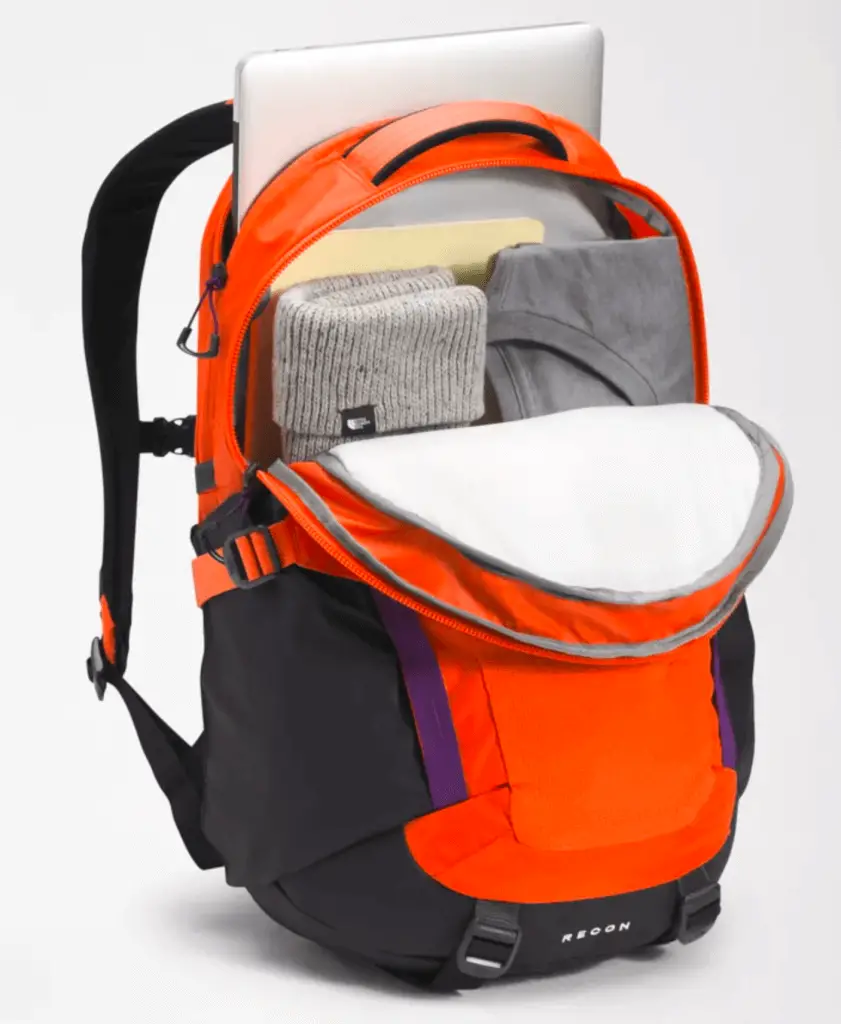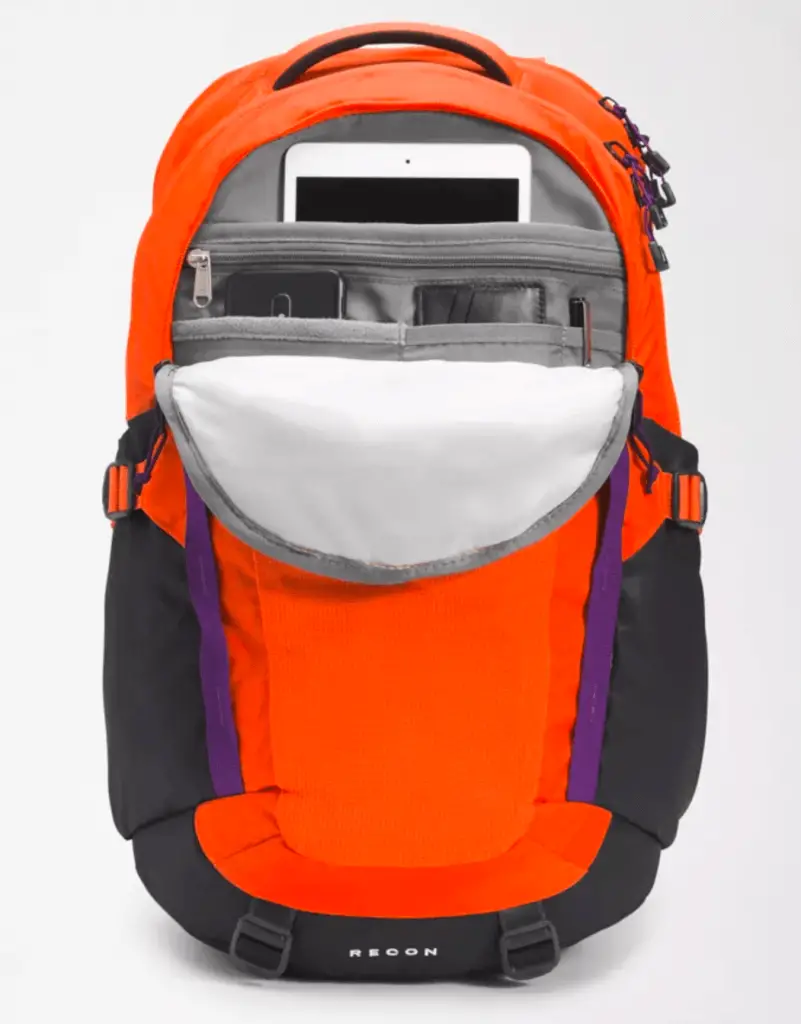 Our Conclusion
Combining style, function, and durability, the Recon is a great backpack for just about anyone. It is available in a multitude of colors and can be used for many different activities.

However, it definitely isn't an ideal option for technical or long hikes. Most people use it for school, weekend trips, or day hikes. It has a decent amount of storage pockets and two water bottle pouches.

It is missing a few useful features, such as being hydration compatible, a rain cover, etc... but this is reflected in the price. If these minor additions aren't deal-breakers, continue reading to learn more about the Recon backpack from The North Face.
Pros & Cons
Endorsed by American Chiropractic Association
Made from recycled products
Only available in one size
Key Features
Key Features
Portability
Weighing only 1,165 grams (or 2 pounds and 9 ounces), this
daypack
is easy for people of all ages and sizes to wear. It has a padded top handle that allows you to move the backpack easily and comfortably without putting it on or risking dropping it.
One of the best features is that it stands up on its own. When you set it down, it will not roll over and ruin your organization or spill your lunch. It's a great option for those who don't plan on wearing the backpack for long periods of time.
Comfort
The FlexVent suspension system provides a very comfortable fit. The back panel is slightly rounded and the straps are articulated. For use at school or for other small adventures, it's great. However, if you plan to use it for hiking expeditions, you might get a little sweaty. There is no mesh fabric on the back panel.
If you need a little more convincing, the Recon is endorsed by the American Chiropractic Association. This proves that the backpack is thoughtfully designed to fit the body well and not harm it.
Size
At only 30 liters, this is too small for some adventurers. As a school backpack, it has plenty of space. Unlike many other options we review, this is only available in one capacity and one is a one-size-fits-all. It measures 11.6 by 7.5 by 19.3 inches.
There is a built-in laptop sleeve for
laptops
up to fifteen inches, or possibly more depending on the shape. The sleeve itself is 18.9 by 11 inches.
Features
If the capacity doesn't hold you back, this backpack is quite versatile. It's an item that can be used by the entire family at different points in life and for different activities.
There is a removable waist belt that makes it easier for you to carry heavy loads. The zippers function well and have a U-shape that makes them easy to locate, grab, and use.
Additionally, on the front exterior, there are daisy chains. You can use these to lash items, such as rope, a
water bottle
, or camping/hiking tools.
There is also a stretchy external mesh pocket that is great for storing items quickly. It's a great spot for a jacket, a towel, or for wet clothing while on the go.
There are two water bottle pockets - one on each side. Behind the stretchy mesh pocket, you will find a front organization pocket. This is full of zippers, pockets, and pen holders. This is an especially great feature if you will be using this backpack for school.
There is also a small fleece lined pocket that is quickly accessible. It's an ideal place for keys or sunglasses, but hopefully not both of these items at the same time.
To keep everything in place and tightly packed, there are two side compression straps. Another great feature is the 360- degree reflectivity at night. From any and all angles, you will give off a little bit of light when the light hits you. This is another one of the features that is ideal for hiking.
And lastly, as I have mentioned, the Recon is available in ten different colors. These are not boring traditional colors either. You can find shades such as Dark Sage Green, Thyme Brushwood Camo, and Tin Grey Dark Heather.
Durability
The durability of an item depends on the materials and the craftsmanship, right? Luckily, The North Face has a pretty great reputation. This product is made from 100% recycled materials. The majority of the pack is made from ripstop nylon, but the back panel is finished with chemise.
Chemise is a soft material that feels good against the skin. Ripstop nylon is a common material in backpacks and outdoor gear. It is a small amount of inherent waterproofness. However, in the case of anything more than a sprinkle, it would be smart to whip out a rain cover.
A limited lifetime warranty is also included. It guarantees the product against manufacturing defects in workmanship and materials. Additionally, unused products can be returned within 60 days of purchase for a full refund.
Comparison to Similar Daypacks
When researching the Recon, you'll find a lot of people comparing it to
The North Face Borealis
, or the
North Face Surge
. The main difference between these options is the capacity.
The Borealis holds 3 liters less than the Recon. Instead of a stretchy exterior pocket, the Borealis has bungee cords. If you plan to carry something larger on the exterior (towel, yoga mat), the bungee cord system would be better.
Both options have a well-padded laptop compartment to accommodate a laptop up to 15 inches. However, depending on the shape and thickness of your laptop, you might even be able to fit a larger one. They both have organizational front pockets and a small fleece lined pocket for your sunglasses. In terms of price, they are equal.
Another backpack you might want to check out is the
Osprey Nebula
. Even though it comes from a well-known outdoors brand, this 34-liter option is versatile enough to be used at the office or school as well. It has a 17 inch TSA- friendly padded laptop sleeve and plenty of internal organization.
The AirScape back panel provides decent breathability and the straps are designed to make heavy loads feel lighter. The exterior stretch pocket has more space than the Recon and the stretchy side water bottle pockets are also slightly larger. If you are looking for a step up from the Recon, the Nebula is a great option.
Verdict
As you can see, the Recon is a great choice for casual adventures. The daisy chains and reflectivity make it a good option for hiking while the organization and size make it a great option for school. No matter how you use it, you'll be satisfied.

With such a great price and durable build, there's really no reason not to give it a shot. If it doesn't work out for you, I am confident that it will be perfect for someone else in your family.