The North Face ThermoBall Jacket
This ball of warmth is a great travel and adventure companion. It is lightweight enough and not too puffy. It is easily folded into its own chest pocket and stored in a backpack or suitcase (or lashed to the outside).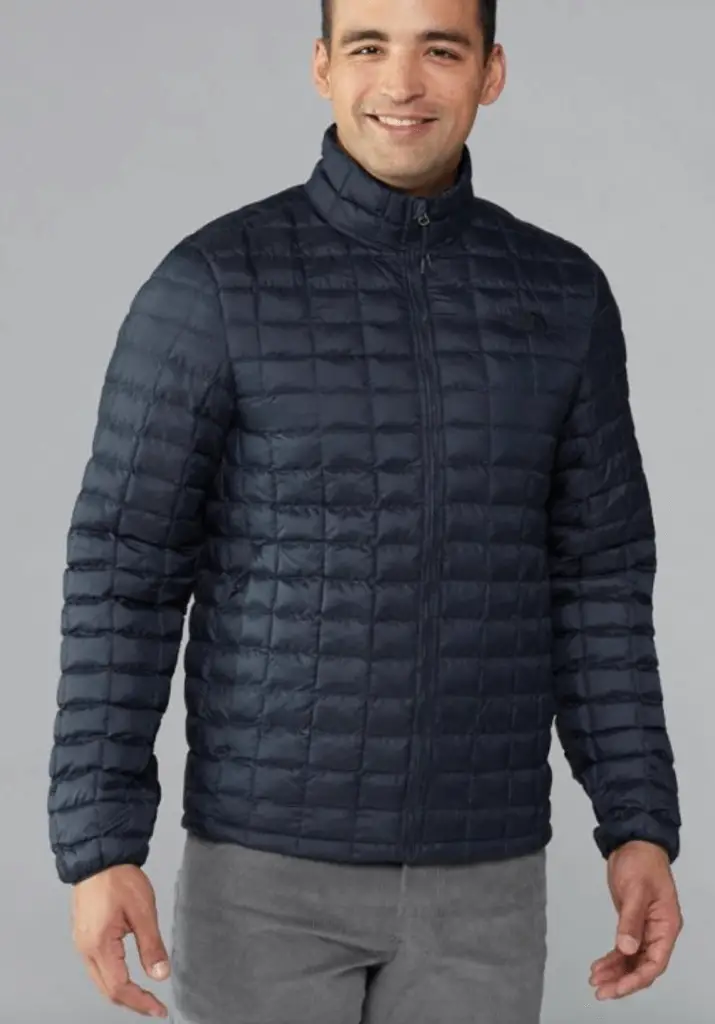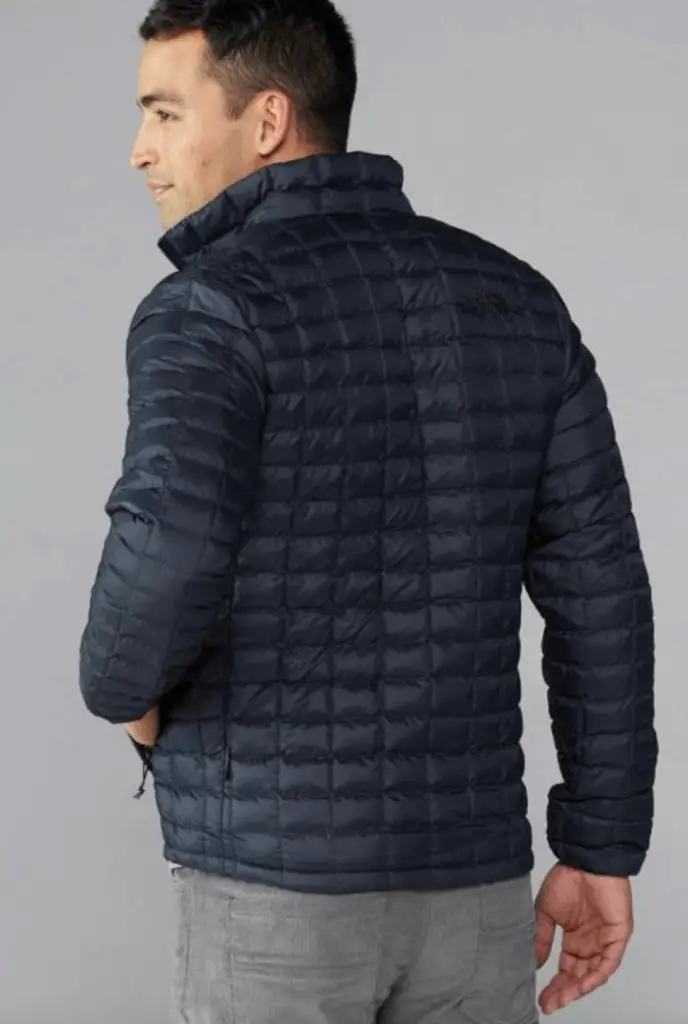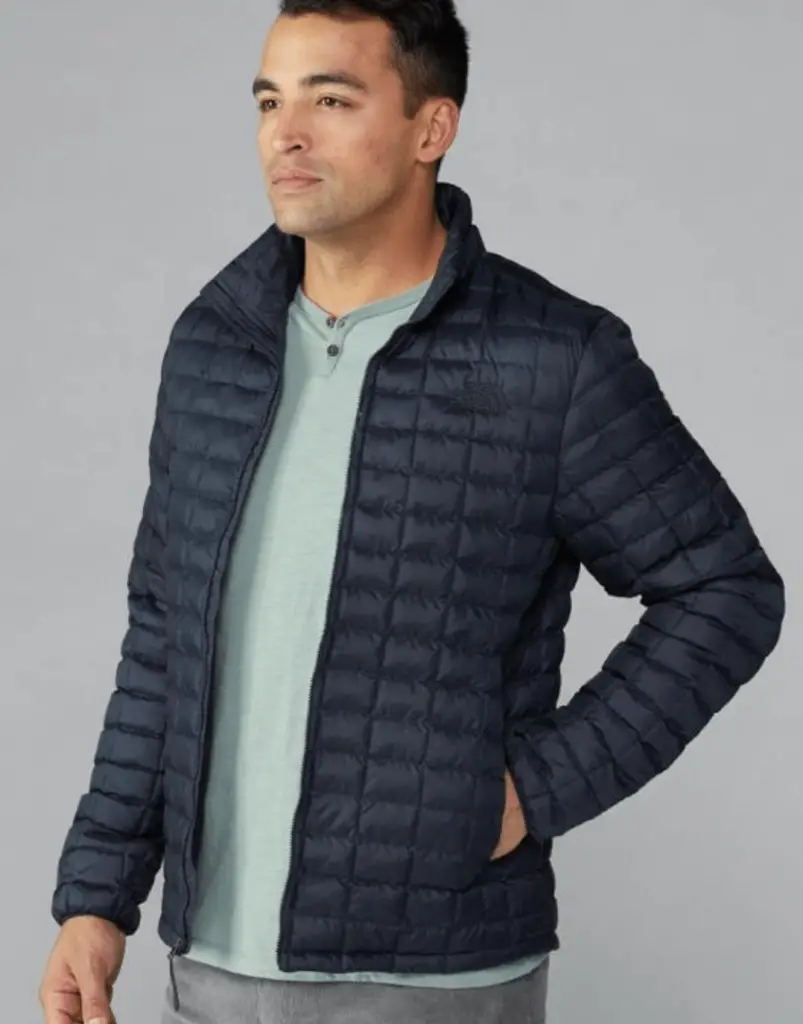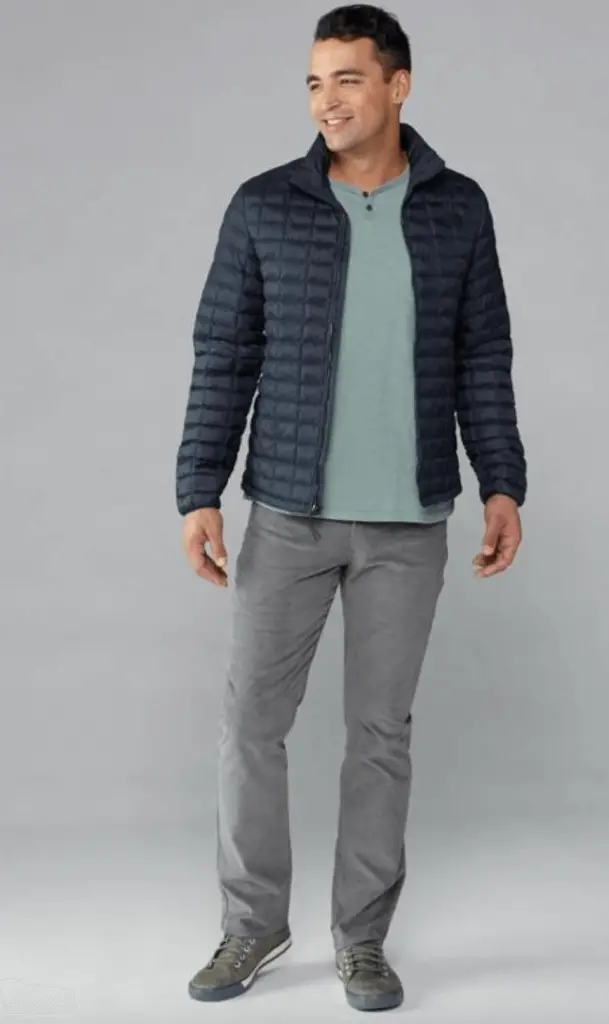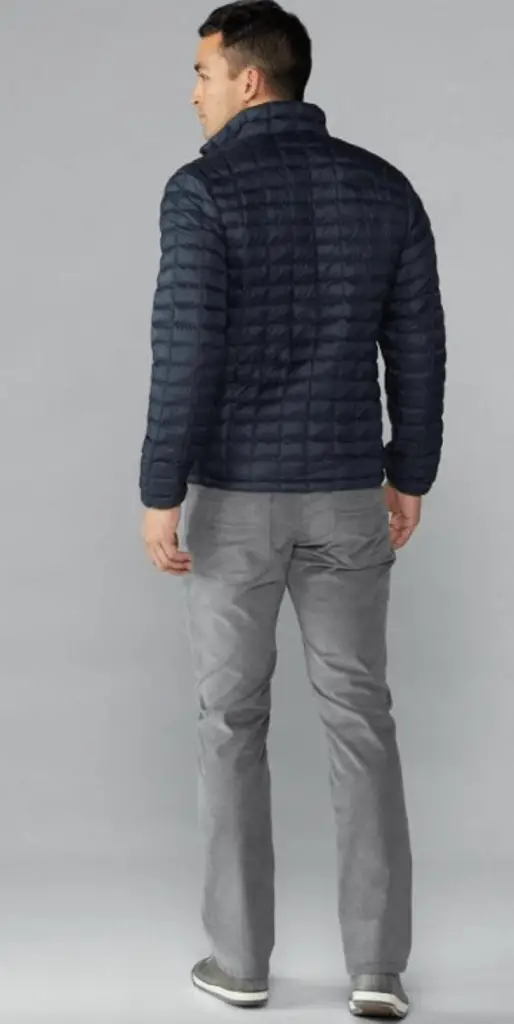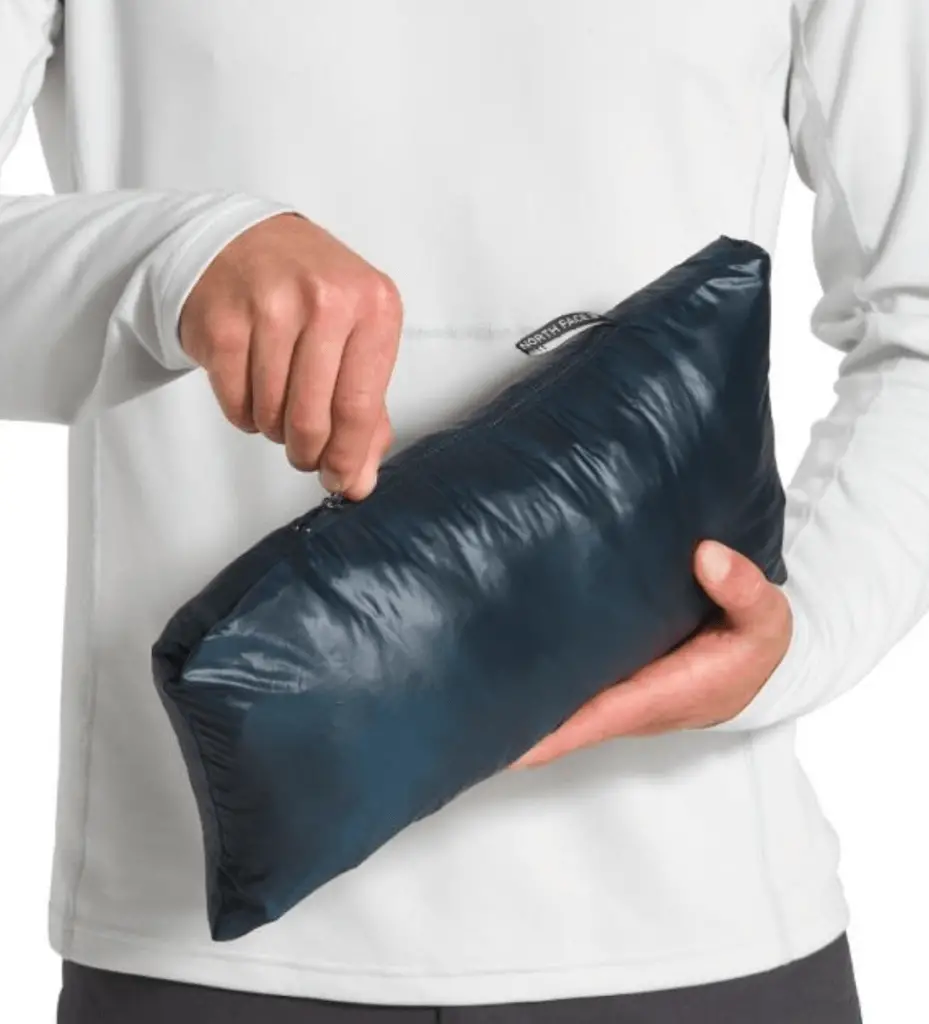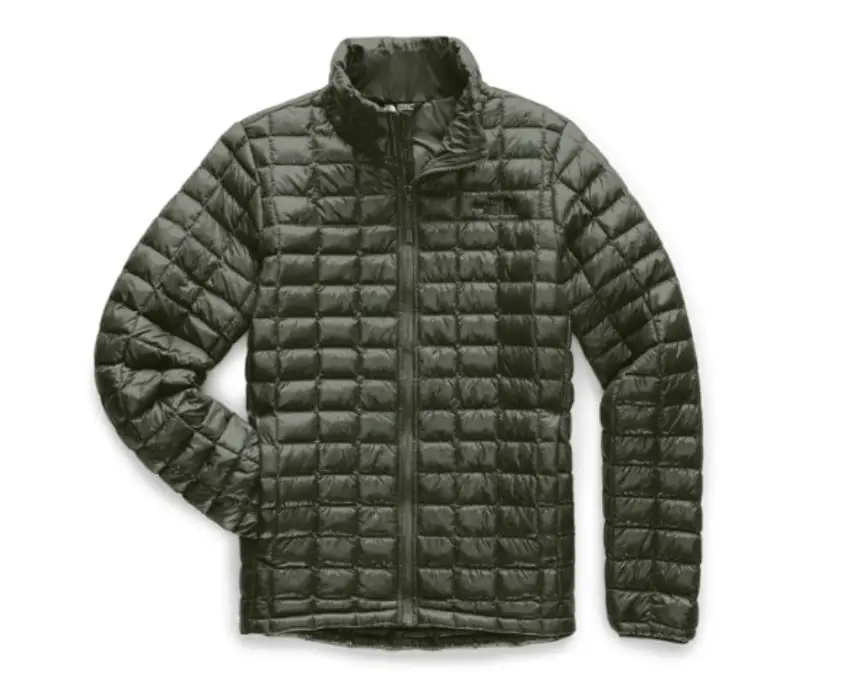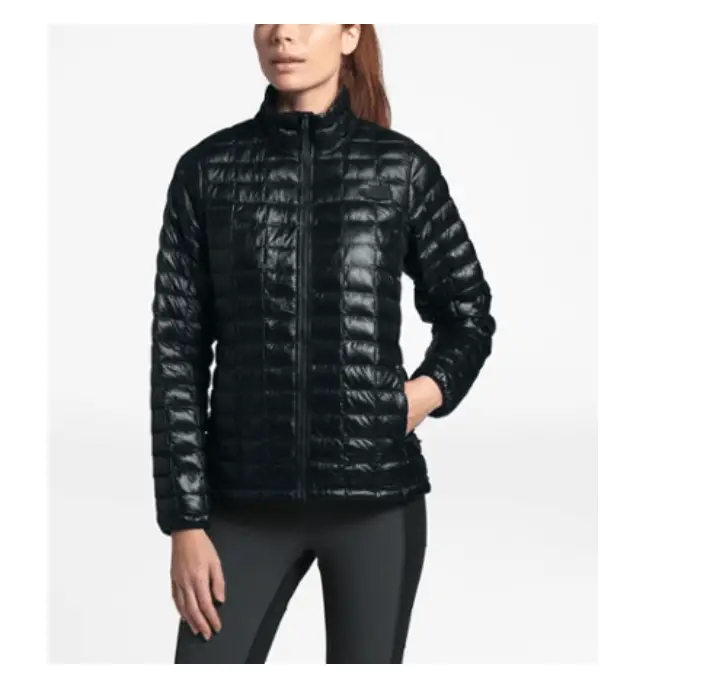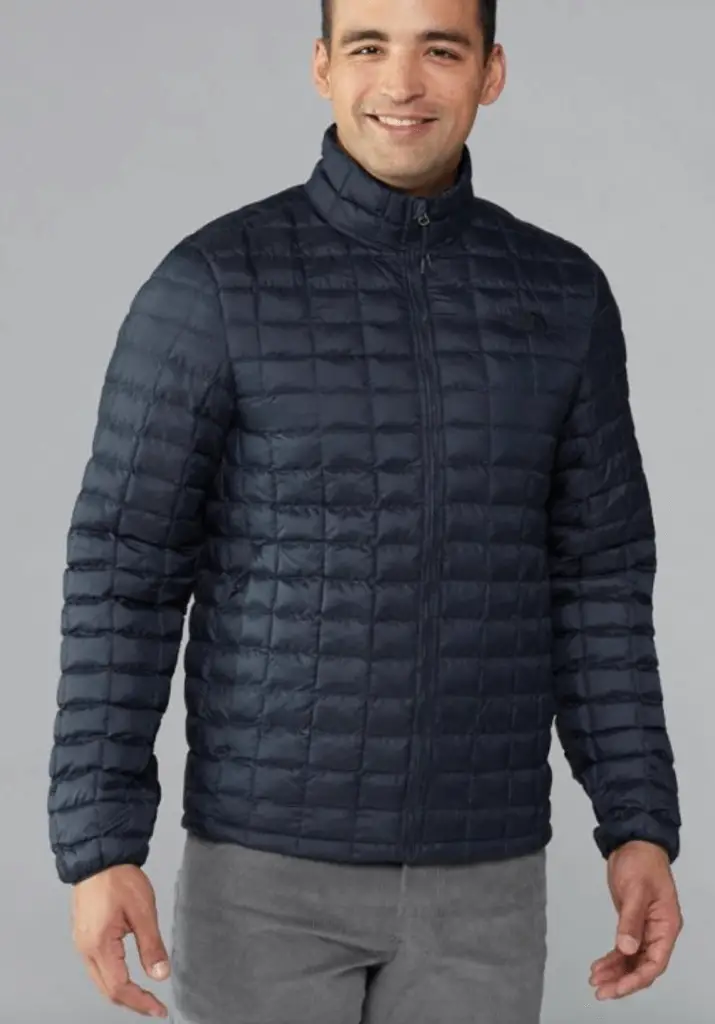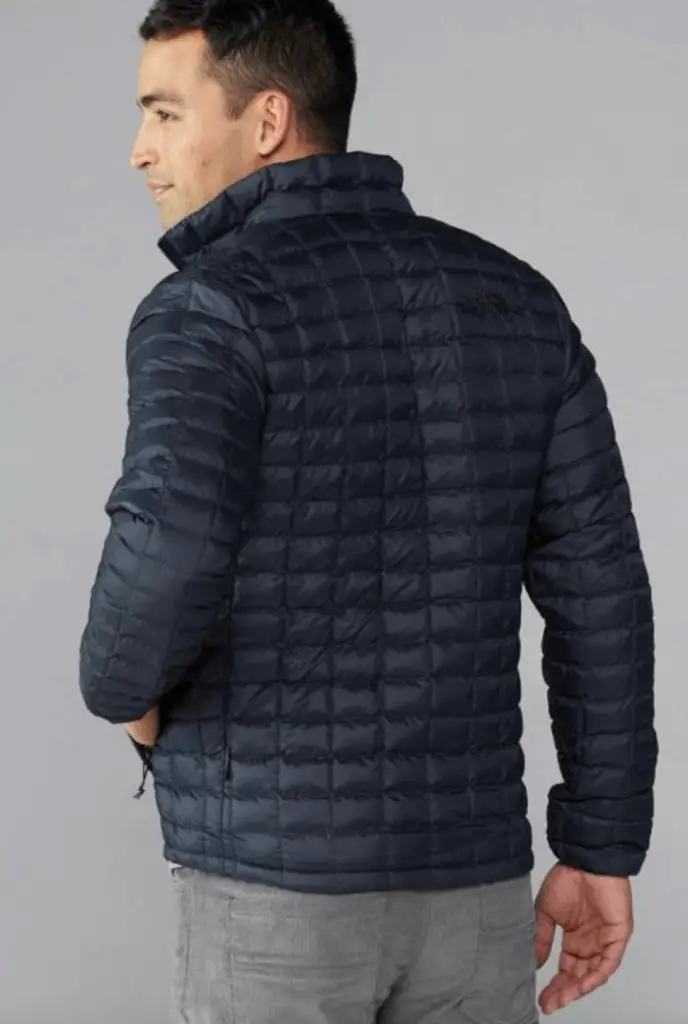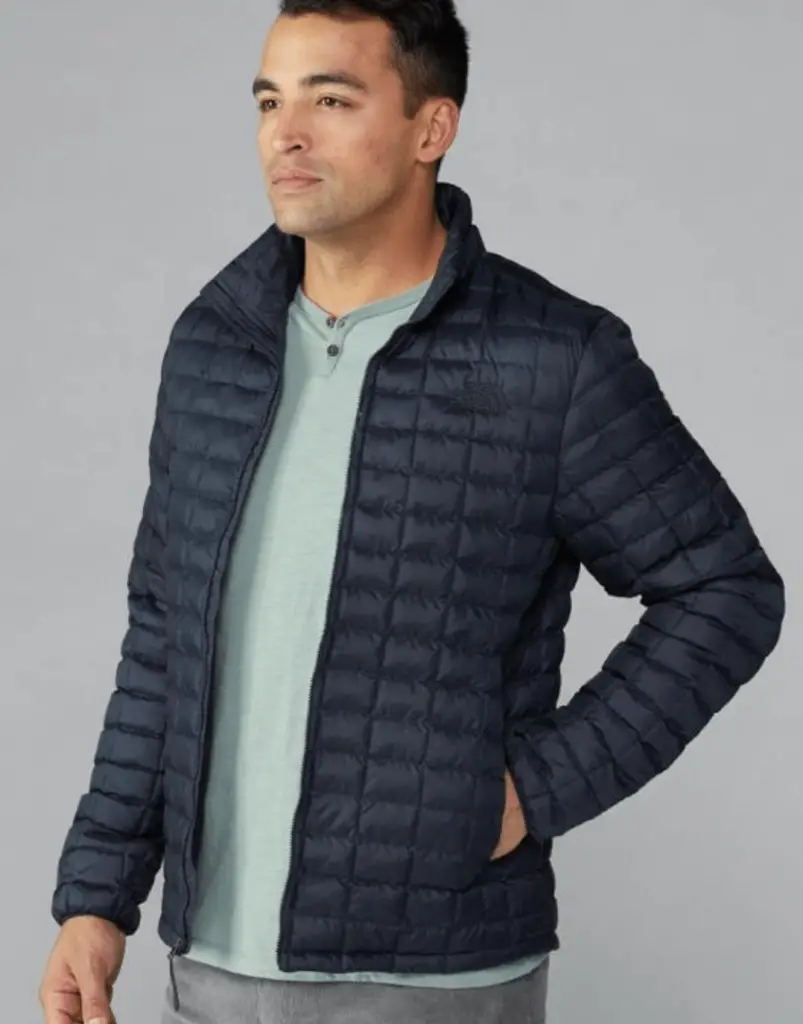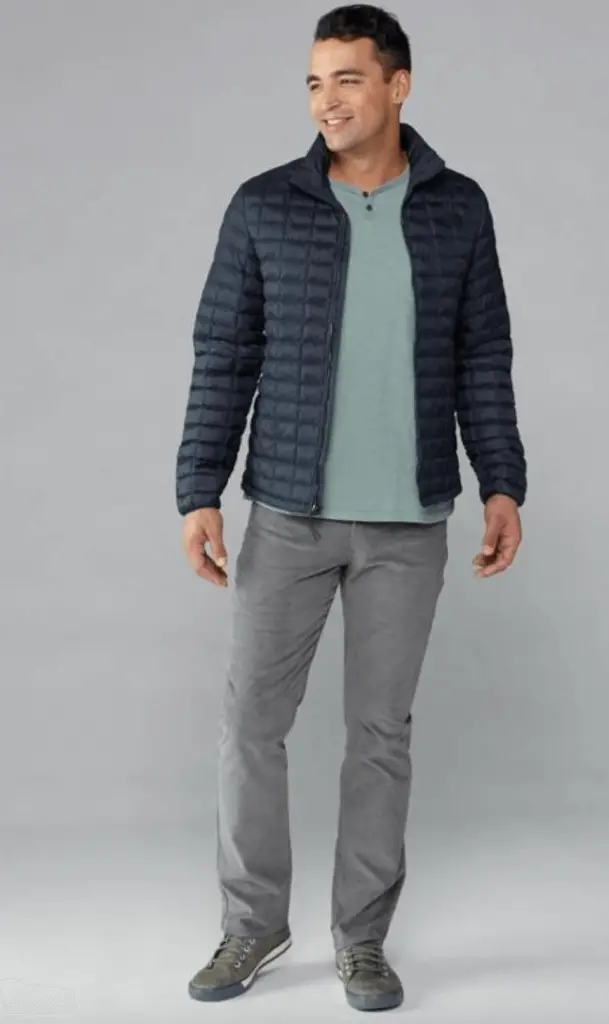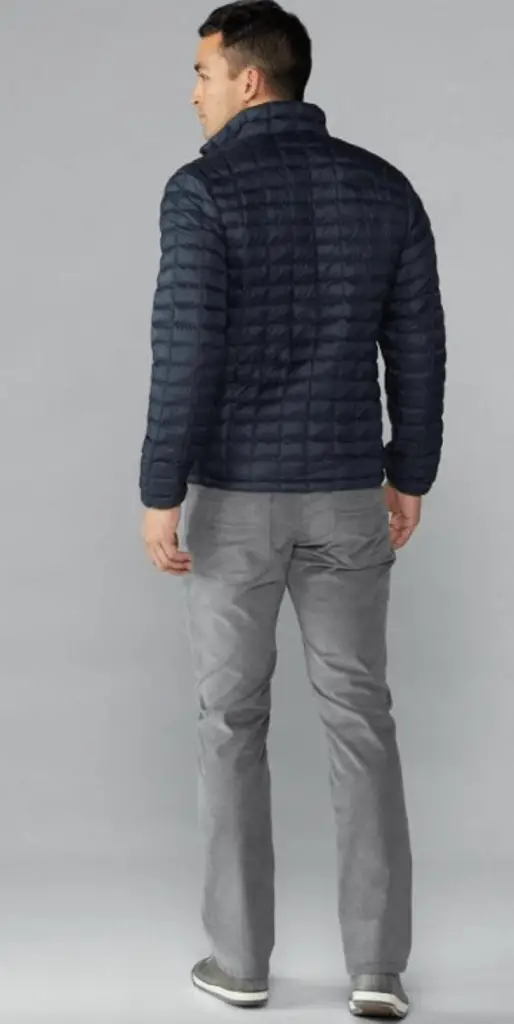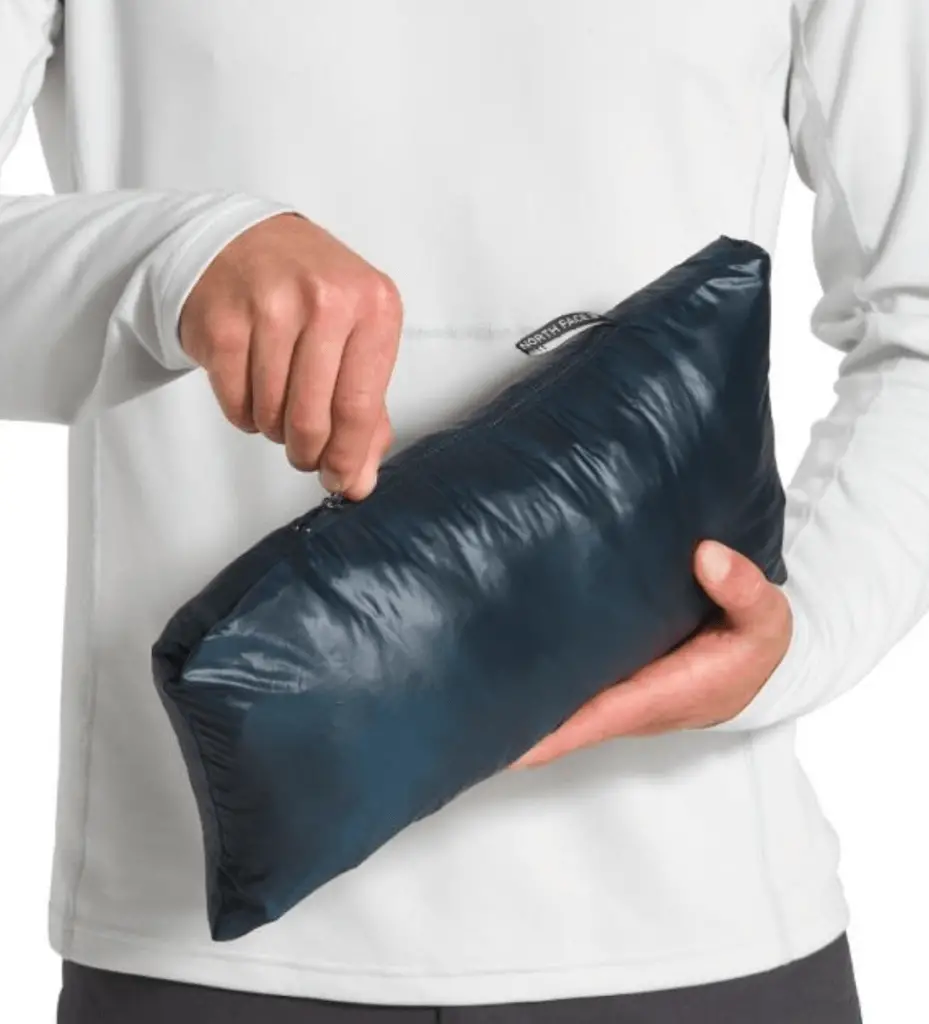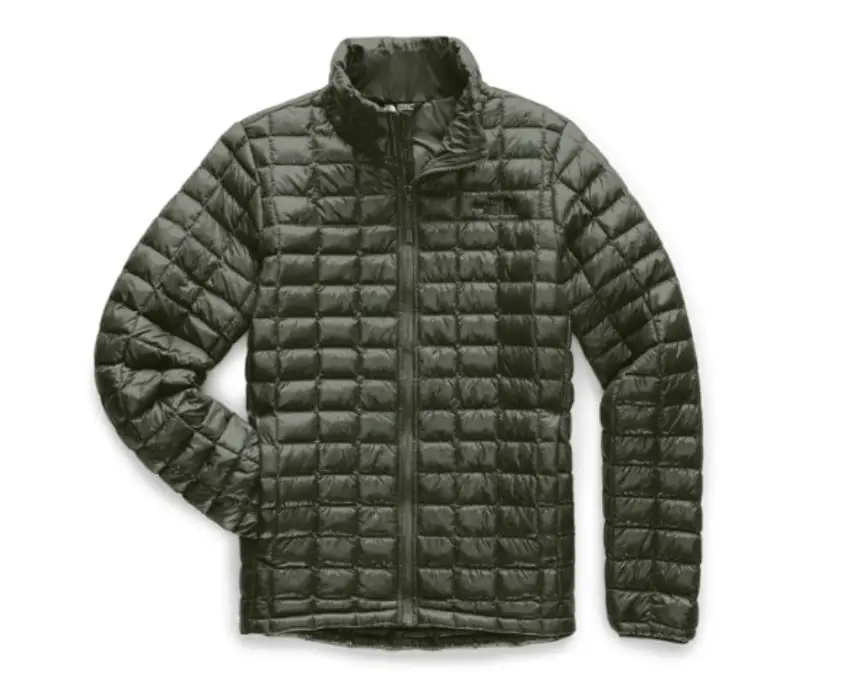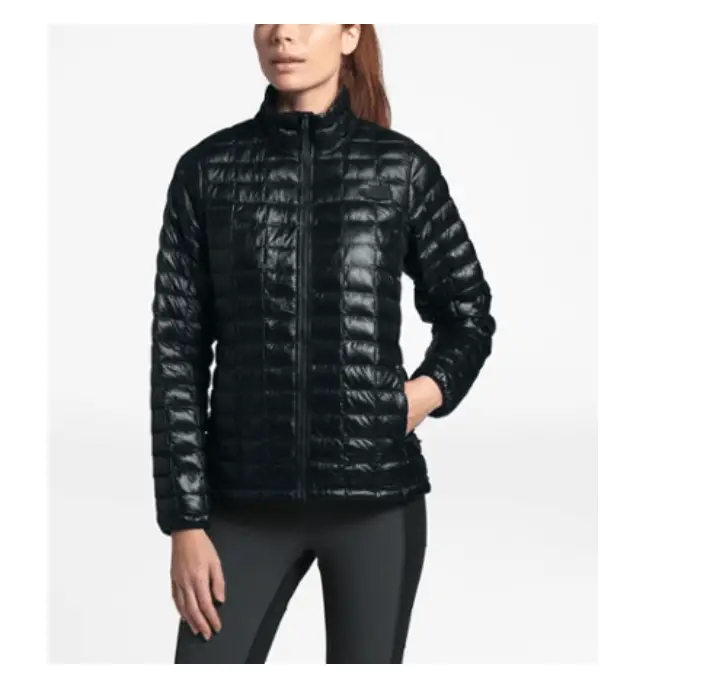 Our Conclusion
The North Face ThermoBall jacket could not be more aptly named. It is a ball of warmth. It is environmentally friendly and made with 100% recycled materials with synthetic insulation. While jackets don't exactly have temperature ratings, this one is rated "warmer." It works well on its own and is also a great layering piece.

The price might make you second guess your purchase; however, this simple jacket is constructed well, has just enough features, and looks good on almost everyone.

Continue reading to find out if it's a good fit for you.
Pros & Cons
Provides warmth even when insulation is wet
Made from recycled materials
Internal chest zip pocket
Colors may look different online and in person
Not as lightweight as similar options
Key Features
Key Features
Comfort
Imagine the warmth of a cozy blanket that stays in place when you walk. The ThermoBall is a great
outdoor jacket
to bring on many different adventures.
The North Face labels it as a standard fit, but other retailers label it as a slim fit. It looks slightly boxy on most people, but warmth is more important than fashion. One thing I really like about this option is that it is not too puffy. It is easy to pack and carry.
It is semi-lightweight for this type of jacket. It weighs about double than other similar jackets. It weighs 518 grams, or 1 pound and 2.2 ounces.
Fit
The ThermoBall is made for everyone. It is available in sizes ranging from XS to XXXL. On average, the center back length is 25.5 inches. It has a slightly long fit, but doesn't cover your thighs.
Before deciding on a size, think about how you are most likely to use the jacket. Will it be a base layer or an outer layer? Obviously, you'll want it more fitted as a base layer and looser as an outer layer.
Weather Resistance
Let's start with the main feature of this jacket - the warmth. The North Face's own synthetic polyester ThermoBall insulation mocks down insulation by trapping heat. It all stays in place and evenly spread throughout the jacket in 2 by 2 quilted squares. You will be wrapped in eleven grams per square foot of insulation.
There are elastic wrist cuffs and a cinch-cord hem to keep the heat in. Additionally, it somewhat covers your neck, for even more warmth.
One major benefit that synthetic insulation has over down insulation is that it still provides warmth even when it gets wet. To further this benefit, the ThermoBall is treated with a DWR finish that encourages water and rain to bead right off of the jacket.
Features
The most notable features of this product are its warmth and its weight. It is impressive how The North Face managed to incorporate both of these features without compromising one or the other.
Making it even more portable, it folds into its own chest pocket. Even if you have no room inside your backpack, you can lash this jacket to the outside.
The central Vilson zipper slides easily and extends all the way from bottom to top. There are also two zippered hand pockets with concealed zippers. To carry personal or important items, there is also an interior zippered chest pocket.
No matter your personal style, there is likely a color that will catch your eye. It is available in nine different colors. However, beware that many people feel that the colors online and in-person are slightly different.
Durability
With proper care, this jacket will last you for many years. It is made from 100% recycled fabrics. The exterior is made from durable nylon ripstop and finished with a DWR treatment.
One thing to absolutely avoid is washing this jacket in a washing machine with an agitator. To be safe, I would wash it in a delicates bag on a soft cycle and hang it to dry.
As you may know, The North Face products come with a pretty good lifetime warranty. Their products are protected from craftsmanship and material defects for life. You can also return an unworn item within 60 days of purchase if it doesn't meet your expectations.
Comparison to Similar Jackets
The
Patagonia Nano Puff
is the main competition for The North Face ThermoBall. The materials and insulation used to make this jacket are slightly different. The Nano Puff is filled with 60g PrimaLoft Gold Insulation and the exterior is made from 100% recycled polyester ripstop. Additionally, this jacket weighs about half of the Thermo Ball. It weighs only 284 grams, or 10 ounces.
In terms of similarities, it has the exact same pocket set up, it folds into its chest pocket, has elastic cinching at the wrists, has a drawcord hem to keep in warmth, and is finished with a DWR treatment. Pricewise, it costs the exact same as the Thermo Ball. One minor complaint that people have about this jacket is that the fit is too slim in the waist and arms.
The
Eddie Bauer First Ascent Microtherm 2.0 Stormdown
is another option to consider. The shell is made from half recycled polyester with spandex panels. It weighs only 10.2 ounces and is filled with RDS 800 fill Stormdown insulation.
Because this jacket has down feathers inside, it will not provide warmth when it is wet. However, it does have a DWR finish to avoid the water seeping into the jacket and wetting the feathers.
This option also provides great protection from the wind. While it is slightly more expensive, it provides more warmth than the other two options. It has two external pockets and does not fold into itself. Also, many people agree that the zipper quality could be improved.
Verdict
This product provides decent warmth on its own but can also be layered with other garments to increase the heat. Wear it as a base layer or as a water-resistant exterior layer.

While the price may make you second guess this item, it is an impressive little package. If you would like to do a favor for yourself and for nature, give the (made from recycled materials) ThermoBall a shot.