The 10 GoPro Tips You Must Know Before Buying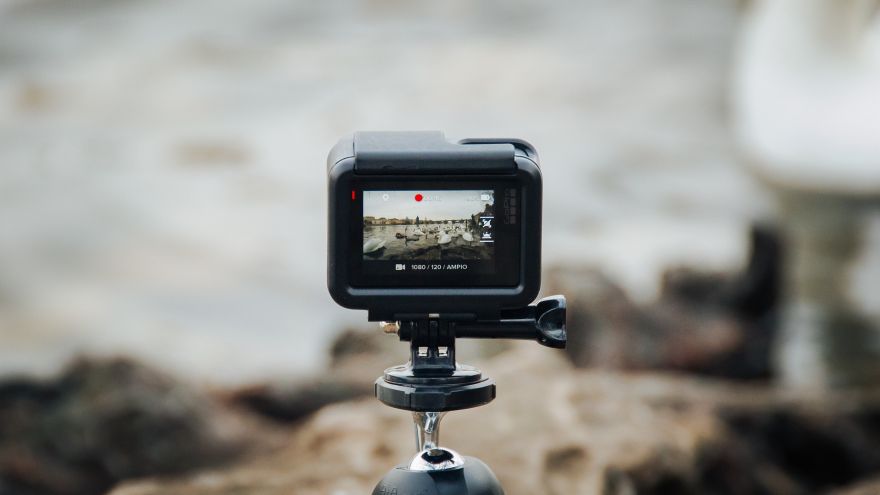 The 10 GoPro Tips You Must Know Before Buying
gearweare.net
You want one but you don't know if it's worth the splurge. GoPro action cameras have enjoyed a rapid rise in popularity in the last few years. GoPro revolutionized the way we used to capture our fondest memories and most exhilarating experiences. Built for the crazy adventure enthusiasts or thrill seekers who thrive for action, GoPro makes for a perfect go-to-tool for what matters the most. It's more than a camera, it's an experience beyond the unexpected. A single step to target the adventurers and enthusiasts around the world became a revolution with a versatile line of the world's most sophisticated action cameras. It has gone through some nifty upgrades over time and now it's a popular name behind the best-selling action cameras.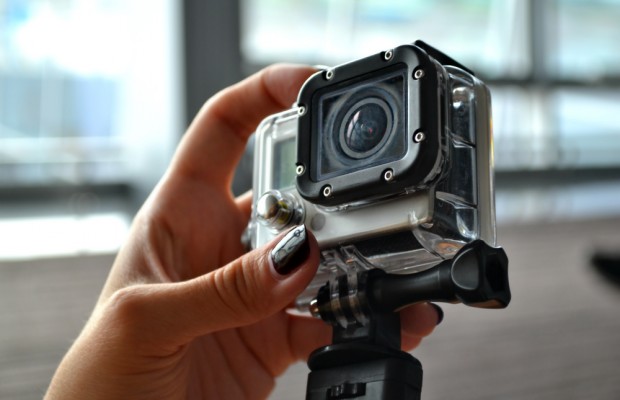 The best thing about a GoPro is that you can strap them on literally anywhere you want – be it your helmet, your chest, your bike, car, or even your quadcopter to perceive the world from a bird's eye view. On the great outdoors you need something sophisticated yet rugged enough to withstand the elements of nature without limiting your ability to capture best shots. Well, most of the action what you see in the movies and online are mostly professional post-production, however, you could pull something like that off of your own with a GoPro and transform your random captures into artistic masterpieces.
Use a mount
Mount is a versatile piece of photography gear that ensures you get that perfect shot you so desire without sacrificing stability. You can phase out all the possible spots to mount your GoPro and test each spot just to make sure which one provides the best field of view to take unique shots at the right angles. Mount directly attaches to your camera for a clear field of view for all the action, plus you can have several other types of mounts to help you leverage different point of views to get your perfect shot. For example, a quadcopter-mounted camera would cover a wider field of view from a bird's eye perspective, while a bike-mounted camera would capture a limited field of view from a rider's eye.
Find a better angle
They're small, they're simple and they're rough and they can capture your life's precious moments like never before. A GoPro is more than just a camera; there's a whole lot more to it than mounting it to your headgear. Just a change of angle and it will do wonders. You'll not only be able to capture the most breathtaking experiences but can also shoot stunning videos while in action. Rather than limiting yourself to just one viewpoint you can explore different POVs for more intense action. Changing the angle would open up a new window of vast opportunities allowing you to capture some great shots.
Use different filters
GoPro is the name behind the world's most sophisticated action camera line that is designed to impress outdoor enthusiasts and adventure lovers alike. Built for the rugged outdoors, they are portable, lightweight, and durable. With a powerful camera lens that lets you go places and capture the world like never before, GoPro allows you to be more creative with your photography. It's a perfect action camera for adventure seekers. You can use different filters that are exclusively designed for the GoPro Hero line of action cameras to tap into your natural sense of action adventure. These filters allow you to tweak your random pictures into picture-perfect masterpieces.
Stabilize the camera
The best thing about GoPro action cameras that stand them apart is their sheer size which makes them the easiest and most versatile camera to hold on to. They are the most sophisticated camera line to manipulate and carry. Shooting handheld helps you capture the moment allowing for greater spontaneity, however, a camera mount helps you capture more stable shots without sacrificing movement. Gimbals are also potential stabilizers and are the perfect go-to equipment to increase the quality of your pictures and videos.
Use manual settings
Automatic settings work just fine to capture incredible images in no time without much of the hassle and playing around with different settings, especially for casual photographers who are new to digital photography. However, for someone with a knack for photography, manual works the best. Going all manual will not only allow you to have better control over your photography settings but also more freedom to enhance your image quality. Only a true enthusiast will be able to see the actual difference between a photo taken with auto settings and the one with manual settings. At the end of the day, manual is worth the effort.
Wide-angle photos
Getting close to your subject is the best way to capture with precision and accuracy and allow you to focus on what matters. While it isn't suitable for all scenarios, it's a great way to capture stunning photographs and let's not forget about the infamous fish-eye effect that GoPro cameras are known for. The wide-angle view allows you to cover a much wider picture such as a sporting event, a vast landscape, or a mountain range. You'd want to capture everything your eyes see and sometimes beyond that, so you'll need a wide-angle lens to go beyond what your eyes can see.
Go Protune
Designed for professional GoPro users, Protune is an image-enhancing tool which allows you to transform your random high-quality pictures into professional-quality masterpieces. In simple terms, it's a comprehensive range of quality image-processing tools that provide greater control over your images to open up new possibilities. It allows you to control almost every aspect of photography such as ISO limit, saturation, white balance, exposure, color, and more. Imagine what you can do with such advanced controls and so much flexibility. Tweaking with Protune, you can do whatever you want with your images.
Burst Mode
GoPro cameras are known for their video-capture capabilities, but they function as terrific small cameras as well. The 'Burst' mode lets you capture multiple photographs in a go. In simple terms, it's a series of still images captured in a fraction of seconds. It allows you to sort through the captured images and select a particular one that's perfectly captured. It's more like a sequence of multiple video footages and still images. This allows you to select from a number of different combinations and tweak a few settings to get the finest captures.
Facial Expression
As crazy as it may sound, you should work on your facial expressions before you start recording because you don't want to ruin a perfect moment with a not-so-good facial expression. Same goes for your body language. The fact is you can convey a whole lot of emotions just through your facial expressions. Your face is the key so make it count. If you don't think you've got what it takes to take perfect action shots, think again! It doesn't take much to get an epic story. You spin it anyway and you'll end up with something totally unique.
Create a good story
If you want your story to be heard, create a good one, in fact, a great one. You may feel stumped at the beginning but remember, a great story is a unique amalgamation of creative ideas and vivid imagination. Just create something unique before you even start with a GoPro because a story is the best way to connect with people. Be random yet creative and you can do wonders. Get everything panned out and the story will come eventually. Well, you create a story every time you pick you GoPro and hit the record button.
Most Read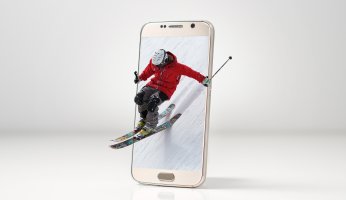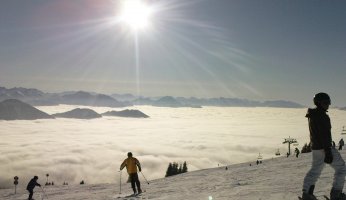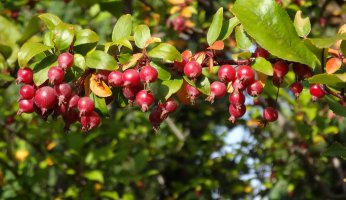 Subscribe to our Newsletter