Top 5 Must Have Apps For Skiers And Snowboarders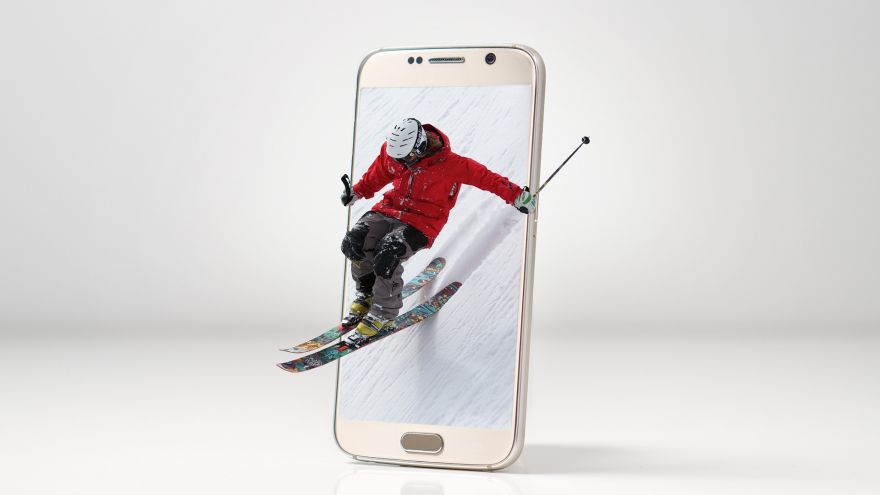 Top 5 Must Have Apps For Skiers And Snowboarders
gearweare.net
In this digital world, there's an app for everything – even for adventure sports.  It seems skiing and snowboarding are all the rage these days, at least for all the thrill seekers or outdoor enthusiasts who thrive for action on the slopes. Snowboarding and skiing are both seasonal sports with a few exceptions of exclusive ski areas and that too if you're lucky enough to make it in time. Well, you still have some time before the official start of the ski season kicks in. As a seasoned skier, you must know where to head off to, but with limited time, you'll surely want to make the most out of your adventure trip. Double your fun and take you winter adventure to the next level with these cool ski-friendly apps that will definitely make your each second count.
Ski Tracks by Core Coders Ltd is your perfect ski partner on the slopes, your travel buddy that keeps close tabs on your run on the slopes. It's one of the most preferred winter sports apps widely used among the skier's community. As the name suggests, it tracks your activities on the run such as your speed, total distance covered, altitude, and more. Just traversing the slopes is not enough; if you wish to stay ahead of your game, you can keep a close watch on your performance by analyzing distance, altitude, and time of your each run on the slopes and compare it with your friends' to assess your progress level. The app utilizes your phone's GPS to keep tabs on your ski sessions both on and off-piste. This app not only allows you to keep your activities logged but also helps build your own stats to track your progress on the slopes.
Ever wondered if you could measure your progress on the slopes to take your ski adventures to the next level? Well, you can. Yet another activity tracker app to get the most out of your ski sessions, Trace Snow is an outstanding tracking app that creates a log stats of comprehensive data pertaining to your runs on the slopes. It creates a data map of your every move including your runs, lifts, speed, jumps, distance, and more. It keeps tabs on your activity on the slopes plus the calories you've burned and the lifts you used to create a data map of your progress level and how you can improve your techniques. Watching your progress level this closely has never been this fun and playful. Thanks to Trace Snow, you can closely monitor your progress and coordinate with your fellow skiers every time you hit the slopes. And the best part, you can share your experiences with your friends and family.
Liftopia is a premier go-to app for those outdoor enthusiasts who wish to spend more time on the slopes while keeping it under a shoestring budget. It's your ultimate one-stop shop for discounted lift tickets and equipment rentals so that you'll never miss out on a good deal. The app taps into your location data and filters the best deals on window tickets, rentals, and lessons exclusively for you. Whether you want to know about the best deals or get real-time updates of your favorite ski destinations, Liftopia offers the best bang for your bucks. With Liftopia, you can save up to 80% on lift tickets and access them on the go, all through the app. You can also set deal alerts so you can get notifications about the best deals, plus you can check real-time weather reports and snow conditions, and more right at your fingertips.
The ski season is almost here and skiers are surely excited to jump on the skis again. If you're one of those crazy thrill seekers who thrive for action on the slopes, you must have started counting the days already. Well, technology has already surpassed our expectations and with everything at our fingertips, now is the best time to put those toys to use. Thanks to the technological advancement, smartphones have become a  fundamental part of our everyday life, let alone skiing. Smartphones are the ultimate ski gadget these days with a comprehensive range of ski-friendly offerings to make your ski experience more fun and enjoyable. This app taps into your location services and brings you the latest updated information on weather reports and snow conditions from over thousands of ski destinations around the world. Now get real-time updates on your local ski areas and discounted deal alerts right on your phone.
Waze is the largest community-driven social app that connects skiers from around the world using real-time route updates. The app collects and logs map data leveraging your current location to help you get through the fastest route possible. Now get to the nearest slop-station without running into traffic and make the most out of your adventure trip. It collects data from all the users and reroutes it to the Waze server for real-time updates on traffic conditions, road accidents, police checkpoints, road closures, and more. Now find the shortest and the fastest route to your favorite ski resort and even get the cheapest gas prices on the way, all with Waze. You can also keep a track of your friends' whereabouts and get in sync with them to get the most out of your trip.
Whether you're a seasoned skier planning his next adventure trip or a newbie looking to make a mark, the right gear, and the accessories make all the difference to your ski experience. Technological advancement and the modern-day gadgets have made the sport more accessible and fun than ever. Smartphones, for one, have revolutionized the way people used to ski and a comprehensive range of apps have transformed this extreme sport into a more challenging experience.
Most Read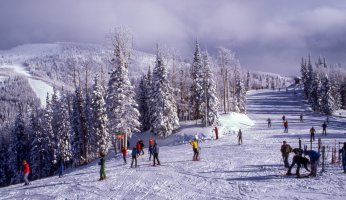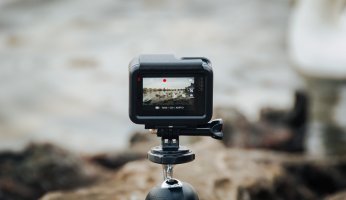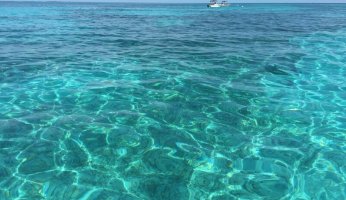 Subscribe to our Newsletter