Climbing Destinations Around the UK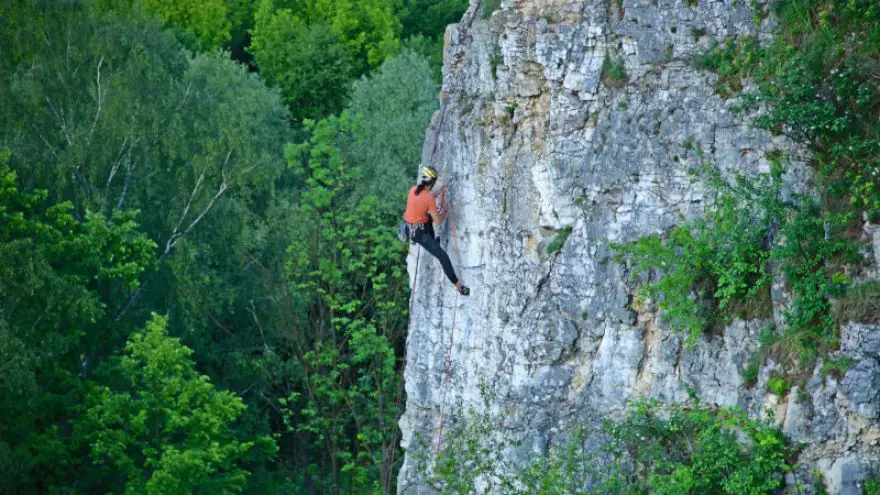 Climbing Destinations Around the UK
gearweare.net
In 1886, Walter Perry Haskett Smith wandered off the trail while hiking in the Lake District of England and decided to climb Napes Needle on a whim. This free solo is thought of as the beginning of rock climbing in the United Kingdom. The UK includes England, Scotland, Wales, and Northern Ireland, and chock full of incredible rock that the people there have been exploring since Haskett Smith's legendary first ascent. These island countries are best known for their rocky shorelines, where one can climb the beautiful rocks with waves crashing at their back. If high mountains or deep gorges are more your cup of tea, a climbing trip to the UK is still worth your time though. Soaring peaks can be found in the Cairngorms and Snowdonia National Park, while the seemingly endless walls of Chedder Gorge are canyon climbing at its finest. Climbing in the UK is diverse, and no matter which style of the sport you prefer you are sure to find challenging, quality stones. This list is here to point you in the right direction, so you can perfectly plan your climbing trip to the UK.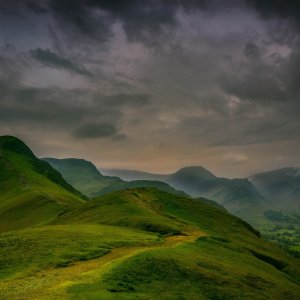 The Lake District National Park, England
The Lake District is in the North-West part of England. Here, you can climb history since this is the place where rock climbing as we know it began. This area is both a National Park and World Heritage Site and is home to the tallest peaks in England. The scenery here is stunning, with seemingly endless mountains and lakes stretching into the distance in every direction. This park can get crowded, but once you get to the crag solitude is able to be found. The climbing is primarily tread and multi-pitch. There are many easy and intermediate climbs throughout the park, making this a great place to work out your lead head and practice placing gear.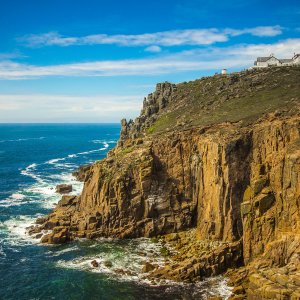 Land's End, England
The climbing at Land's End is some of the most unique trad climbing in the world. This crag is a series of granite cliffs that go straight down to the water. The ambiance here is stunning, if a bit strange since above the cliffs Land's End is a bustling tourist town, while at their base one can almost get the feeling of wilderness. This climbing is not for the faint of heart, and one should be an experienced trad climber before spending a few days at Land's End. To attempt most of the climbs here as a beginner would be both frustrating and dangerous.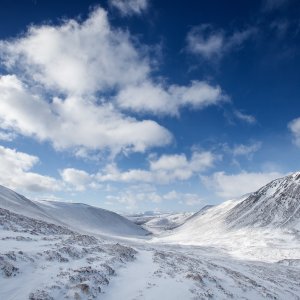 The Cairngorms, Scotland
This mountain range is one of the most impressive in the UK with over five peaks that reach above 4,000 feet, one of which is 4,295 foot Mount Ben Macdui. The rock in this area is a mix of granite, schist, and dalradian rock. Because granite offers more grip than the other types, it's important to know what kind of rock you will be on before beginning a climb. The mountains in the Cairngorms offer massive potential for winter mountaineering, adventure climbing, and multi-pitch exploration. In the heart of the winter, the peaks here are covered in deep snow, making this a popular place for backcountry skiers and snowboarders as well.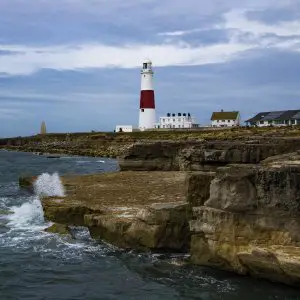 Portland Bill, England
Portland Bill is one of the best spots in the UK for both sport climbing and bouldering. The sport climbing is well bolted and there is a wealth of climbs within every grade. The bouldering is unique because of the ample deep water soloing potential above the English Channel. However, if you're not a fan of falling into the water, this area is also home to large boulder fields. There is even some hard trad climbing in Portland, making this area perfect for the climber who dabbles in all aspects of the sport. The stone is a beautiful white limestone of bullet quality and filled with interesting and divergent features.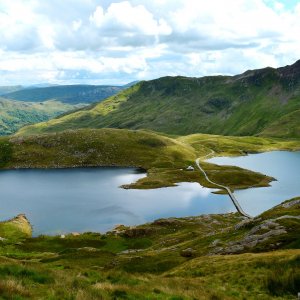 Snowdonia National Park, Wales
Snowdonia National Park is located in North Wales and is a rugged landscape that centers around the impressive Mount Snowdon. Most of the climbing here is traditional style, however, the climbs are quite diverse in terms of rout length and difficulty. Snowdonia is a world-famous destination for climbers and offers the biggest walls in the UK as well as more climbing than one could do in a lifetime.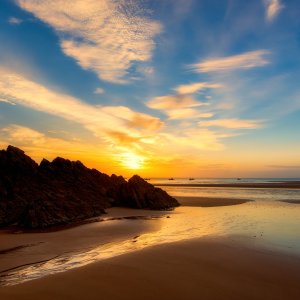 Pembrokeshire, Wales
There are literally 1000s of climbs in Pembrokeshire. These incredible sea cliffs stretch on for miles along the Welsh coast. They are all made of bullet limestone that offers some of the most quality lines in all of the UK. Whether you are a boulderer, sport climber, or treadster, you will be able to have fun here. The difficulty of routes varies greatly as well, making this a climbing destination for every climber. In total, there are almost 200 crags in this area, 20 of which have sport climbing and 20 of which have established boulder problems. However, with 160 crags that have traditional climbing routes, the tread is clearly the most popular style in this area.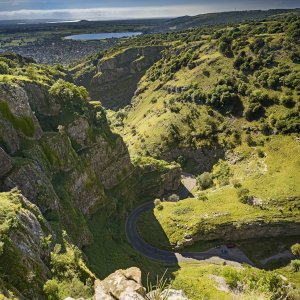 Cheddar Gorge, England
Cheddar Gorge is an anomaly in the trad obsessed UK for offering many quality sport routes. This inland, limestone gorge was rejuvenated in the mid-2000s, which local activists got together to renegotiate the access rights in the area, clean the routs, and place thousands of new bolts. These efforts have turned Cheddar Gorge into a sport climbing haven. Here, a climber can test their limits on hard sport routes, or spend all day on bolted multi-pitch. There are also some old routs that never got bolted, so trad climbers still come here as well.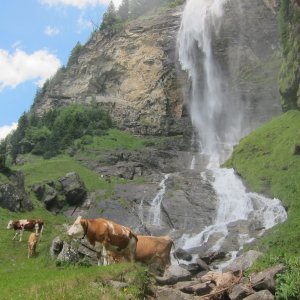 Almscliff, England
Almscliff is a great destination for both boulderers and trad climbers. Here you will find hundreds of climbs on what many consider to be the best gritstone in England. This type of stone is known for its textured nature that almost seems to grip you back, making it wonderful rock to climb on. The routs here range in difficulty, making this a good place to climb no matter your skill level. Some of the climbs can also be top-roped, which increases Almscliff's accessibility to beginners.
Most Read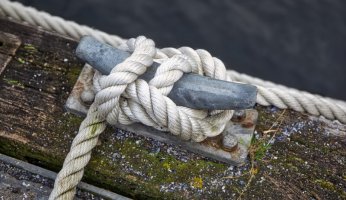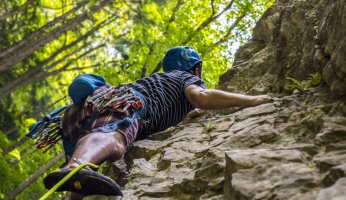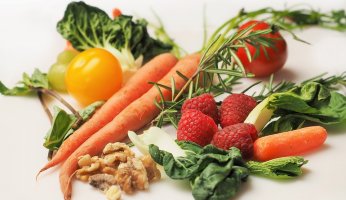 Subscribe to our Newsletter