Best Bouldering Shoes
last updated:
Feb 07, 2020
Rock climbing is a tremendous recreational activity to pick up and learn, and there are many different variations of it. Bouldering is just one form and is typically performed (as the name suggests) on large boulders and small rock formations without any supporting climbing rope. For any aspiring boulderers out there or any long-time boulderers that are looking for an upgrade, one of the essential pieces of rock climbing gear to equip yourself with is your shoes. Bouldering shoes can make a significant impact on how you perform and the grip you will have while climbing. If you plan on going bouldering do not use a regular pair of running shoes, invest in a great pair of bouldering shoes.
This is the best product on our list that is currently in stock: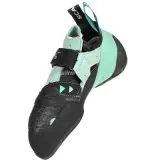 Scarpa Instinct VS
Why is it better?
All the upper sections are crafted from a synthetic leather
Integrates two-part soles to allow both the front and back of the feet to work independently
When needed, you can replace the soles in the shoes
In a
Hurry? Editors choice: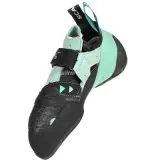 Test Winner: Scarpa Instinct VS

37
Researched Sources
11.7k
Reviews Considered
10
Hours Researching
14
Products Evaluated
Traction
Ground Feel
Adjustability
Size
Durability
By Default
Criteria Used for Evaluation


Traction
As opposed to other shoes (such as running or walking shoes) the importance of grip and traction is important in different ways. For shoes such as running shoes, traction is vital to ensure you have control when running over uneven or slippery terrain. But, with bouldering shoes, the grip is important when you are climbing very steep rock fixtures.
A couple of factors come into play to ensure you are provided with this grip, and the first is the outsole. This is the portion of the shoe that will be performing most of the workload, and just like cleats in sports, it is required for maximum grip.
But, what also plays a role is the amount of gripping you have when toe hooking (which is used on very steep climbs when you need to contour your body to mimic a monkey). This, more or less, will be guaranteed if the shoe has an aggressive downturned profile.
You may wonder why the shape of these shoes is curved and it is because that allows you to toe hook when you need to. And even if you could perform toe hooking with other shoes, the downturned profile provides more power and grip.


Ground Feel
Power is significant when you are bouldering, and your shoes will play a vital role in ensuring that you are provided with this power. However, it may not work exactly as you think. It is not as if there are AA batteries integrated into the shoes that will enable the shoes to do all the work for you.
No, this is not the power at play. Instead, the shoes need to bring all the power to the front of your toe. This will come in handy when you start performing specific climbing techniques, such as edging and smearing.
Edging is a technique that you will, most likely, have to perform eventually. It takes place when you are climbing on a foothold that is too narrow. In this instance, you can't place your entire foot on the hold so you must place your inside edge (which is from the big toe down) on the foothold.
Thus, having an ample amount of power at the front toe area will give you the extra ingredient that you need. However, this same power can also play a role when you smear.
Think of smearing as walking up a flight of stairs as you press the sole of your shoe on the rock and use friction to pull yourself up. Directing all the power to the front of the shoe can make this technique significantly easier as well.


Adjustability
These next two sections are vital for the actual performance end of bouldering. But, now we turn into the realm of comfortability and adjustability. Just like with every other shoe on the planet, bouldering shoes will have some adjustment system to allow you to tailor the tightness to your needs. However, from shoe to shoe, this will vary quite a bit.
Sometimes designers will choose to go with a hook-and-loop strap design (with either one or multiple straps) and other times they will resort to the classic lace-up design.
To be honest, the style in which you prefer is mainly your preference. It is difficult to sit here and state that one is vastly superior to the other as that is just not true. Some people do not like dealing with laces as straps are easier to secure. However, on the flip side, many may prefer laces as achieving the proper tightness may be easier for you. Either way, choose your preference.


Size
When it comes down to it, this may just be the single most important detail that you get right. As opposed to traditional walking and running shoes, the sizing of bouldering shoes can be rather finicky. As you probably gathered right away, most bouldering shoes are not sized accurately (at least, in terms of people's actual shoe sizes).
While it will vary from designer to designer, you should automatically expect that a pair of bouldering shoes will not fit as your sneakers do. As a matter of fact, some will be multiple sizes off of what you typically wear.
So, what can you do about this? Unfortunately, this is one of the biggest caveats to online shopping in that you can't physically try the shoes on yourself before investing in them. Though, what you can do is to look up as many customer reviews as you can to see what others state about the size. Also, always reference seller's size charts as these could help as well.


Durability
Your bouldering shoes are going to go through abuse. But, they are specifically designed for a sport that does not exactly have the smoothest of terrain. Most of the time, the portion that will go first in these shoes is the outsole.
More specifically, the rubber that is integrated on the outsole. No matter what you do, you can't prevent this from occurring. With that being said, some rubber outsoles are more durable and long-lasting than others.
However, it is not just the outsole, though, as the interior soles will also not last forever. But, most of the time, you can get away with replacing the soles when they begin to deteriorate.
Expert Interviews & Opinions
Most Important Criteria
(According to our experts opinion)
Experts Opinion
Editors Opinion
Users Opinion
By Default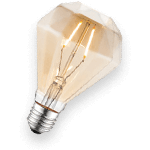 Chalk
Chalk is a great accessory to bring along while climbing. Whether it's from intensity or fear, your hands will likely be sweating. Can you imagine hanging on to the edge of rock for dear life with sweaty hands?! Most chalks won't increase friction, but they will dry out your hands, allowing you to get a better grip on the rock.
Velcro
Velcro fastenings are great for bouldering. They are easy and quick to adjust. While adventuring, you will most likely be switching shoes often and only using your bouldering shoes when a boulder that you need to cross appears. Bouldering shoes with laces a great for a tight fit, but take a couple of minutes to lace up and take off each time you change shoes.
Unisex
Many bouldering shoes are offered in Men's/Unisex or Women's versions. The truth is is that there isn't much a difference. If it fits, it fits. The main difference in a women's version shoe is that it is narrower. There are a lot of climbers who switch shoe-genders depending on the shape of their foot. Don't overthink it- go with what fits you best.
Other Factors to Consider


Style
I am sure that the best-looking shoe on this list caught your attention first. Of course, in a group of ten people, everyone might have a different opinion of which shoe is the most visually appealing. Many of these bouldering shoes are available in a wide range of colors.
While it is a matter of personal preference, you may be enticed to climb more if you admire the style of your shoes. We tend to lean towards the brighter colors shoes that are easier to see when you're on the rock face. This is also better for the climber as well so that they can easily see the difference between rock and foot and know where to place their foot.


Value
Ah, yes, the value of a bouldering shoe. Well, as you can see, bouldering shoes are quite an investment. However, they provide you with extra stability, grip, and comfort. When determining the value of a bouldering shoe, you need to look at more than just the price tag. One that will last you for many years and climbs, is obviously worth more than a thin-soled shoe that will wear out within six months. It is also a good idea to check out the warranty of the shoe if one is offered. This can provide you with peace of mind when investing in a pair of bouldering shoes.
Frequently Asked Questions
q:

How do I clean my bouldering shoes?

a:

Spoiler alert, a further question will address how to wash bouldering shoes. However, this question is about what you can do while you are bouldering to decrease the funk. First of all, there are some preparations beforehand that you can take including baking soda.

Baking soda is a terrific solution to funky smells, but you must rinse it out before you put them on as they will be slippery. A great alternative to that, if you do not want to deal with rinsing them out, is a vinegar soak. But, you can also chalk up your feet and wear socks during the climb. If you are looking for good quality socks, check this guide.

If you apply liquid chalk to your shoes, then it will not only absorb the bacteria from your feet, but it will also keep your feet drier when they begin to sweat. As far as wearing socks, although it may affect your performance, it will also reduce the funk (but not all of it). In addition, make sure you read our guide on the best sneaker cleaners so you might apply some of the ideas.
q:

How can you break-in bouldering shoes?

a:

Breaking-in your shoes is always going to be the most annoying process of owning a new pair, but the hassle is enhanced with bouldering shoes. Some of the time, the break-in period will be murder on your feet and completely unbearable.

Thankfully, though, there are some methods that you can perform before you ever climb with your new shoes. One, in particular, sounds pretty crazy but is effective.

This is what you need to do. Start by removing all the packaging and paper inside of your new shoes. Immediately after that, fill up two zip-lock bags with water (enough for them to fit inside of your shoes) and place one bag in each shoe.

From there, place them in your freezer and allow them to freeze overnight. What will happen is the water will expand when it freezes and stretch out your shoes. After they have thawed, see if they are more comfortable and if not, repeat as necessary.
q:

How do you wash bouldering shoes?

a:

You can try and prevent bad odors from entering in your shoes, but eventually, you will need to wash them. Granted, they are going to take abuse, and they do not need to be "pretty," but ridding them of dirt and mildew will be useful in the long run.

Probably the safest and most reliable bet is going to be to hand-wash your shoes. Sure, this will require a little effort on your part, but you will take comfort in knowing you never have to worry about a washing machine ruining your shoes.

All you need to do is clean the shoes in your sink with moderately cold water and mild soap. You will want to avoid hot water as it could melt some of the glue in rock shoes. But, take a brush with your mild soap and scrub the exterior and interior until all the dirt is removed.
q:

How tight should these shoes be?

a:

The sizing was addressed in detail earlier, but as it is brought up again here, it should give you an idea of how vital sizing is here. No doubt, it seems to be the one area that new climbers are concerned about the most, how should these shoes fit? You do not want the shoes to be so tight that it is unbearably uncomfortable.

However, at the same time, they can't be too roomy as your power and performance will suffer that way. Instead, you should aim for a happy medium. Your heel should fit snug, and there should be minimal dead space present behind it (as you need power for heel hooking).

On the end of the shoe, your toes should be relatively snug, but they should not be painfully bunched up either. If you can't move your toes at all, then the shoes are not large enough.
q:

What are some ways to extend the shelf life of bouldering shoes?

a:

As was mentioned a few times already, bouldering shoes do go through quite a bit of abuse and will not last forever. But, as with anything else, there are some steps that you can complete to ensure that your shoes last as long as possible and they are all exceedingly feasible.

For one, you should never leave your shoes in a location where they will be exposed to scorching temperatures. This would include avoiding leaving them in direct sunlight, in the back of your hot car, or the attic in the summer.

Also, whenever they succumb to rain, you want to allow them to air dry. If you stick them in an area where they will never get dry, the excess rain that is left on them will begin to affect the material of the shoes negatively. Also, you should clean them as much as possible as bacteria such as dirt attracts moisture, and leaving them like this for too long could decrease their shelf life.
q:

Where san you resole your shoes?

a:

Indeed, some of the shoes that made an appearance on this list can be re-soled when the original sole wears out. But, specifically for La Sportiva, there are only certain cobblers in the United States that are authorized to do so. If you do happen to invest in a La Sportiva shoe, you can view those locations on their official website. For other shoes that can be re-soled, you may have to partake in a little research to find out what the manufacturer recommends.
Subscribe to our Newsletter