Butora Acro Wide Fit Climbing Shoes
If you're looking for an aggressive climbing shoe that does what it's intended for, then the Butora Acro is a great choice to make.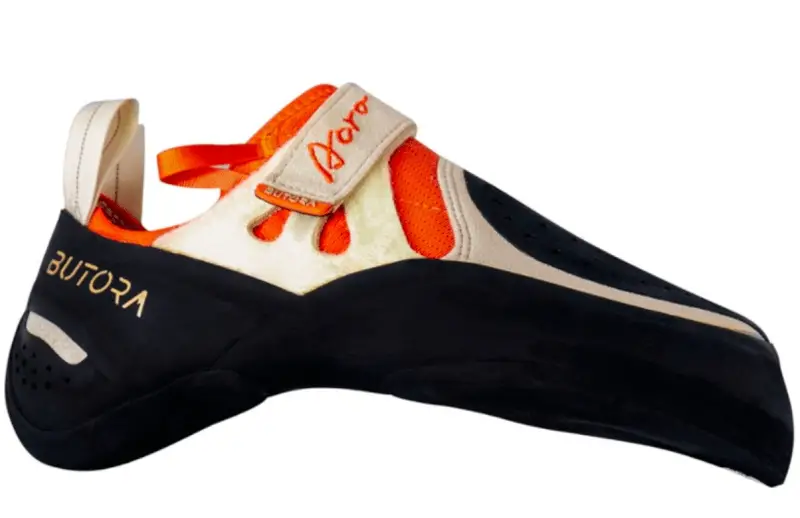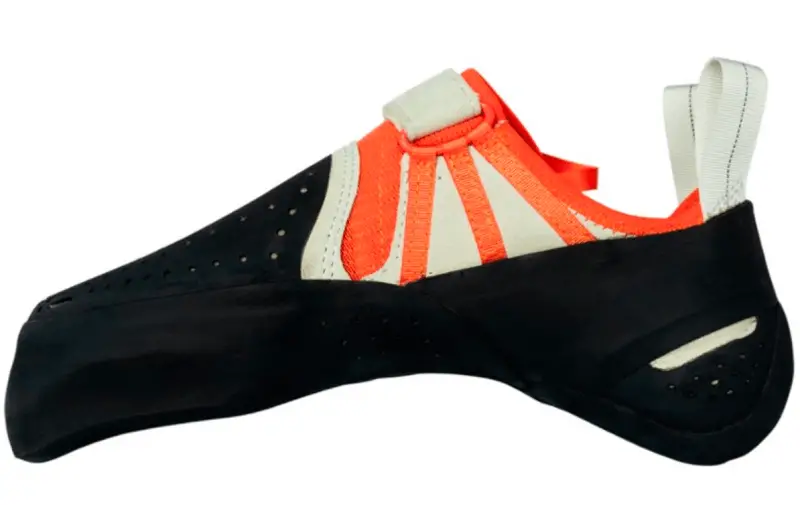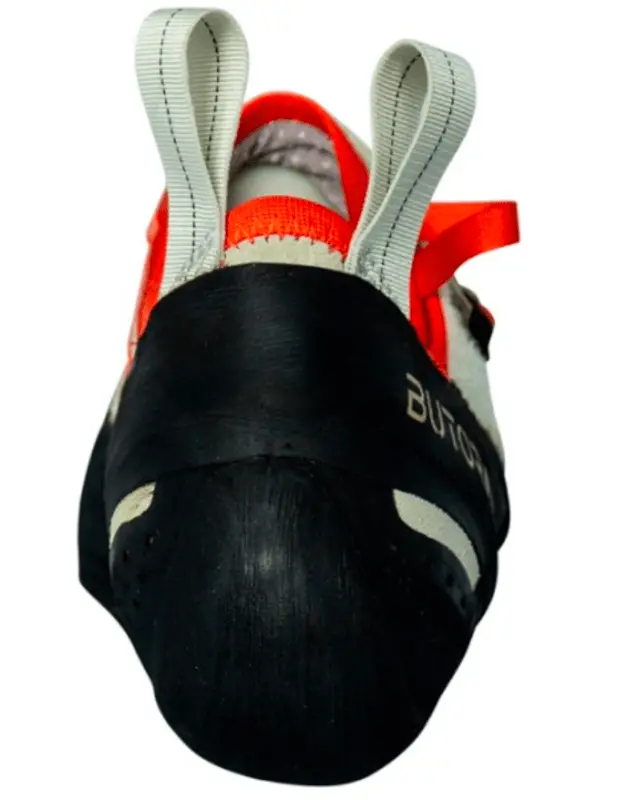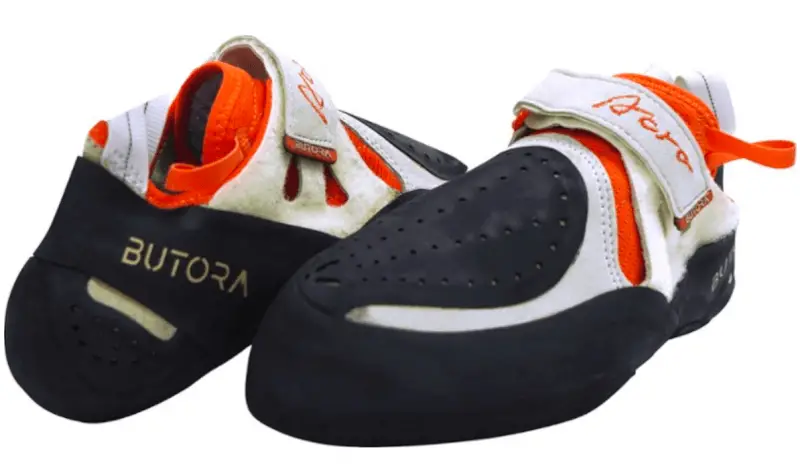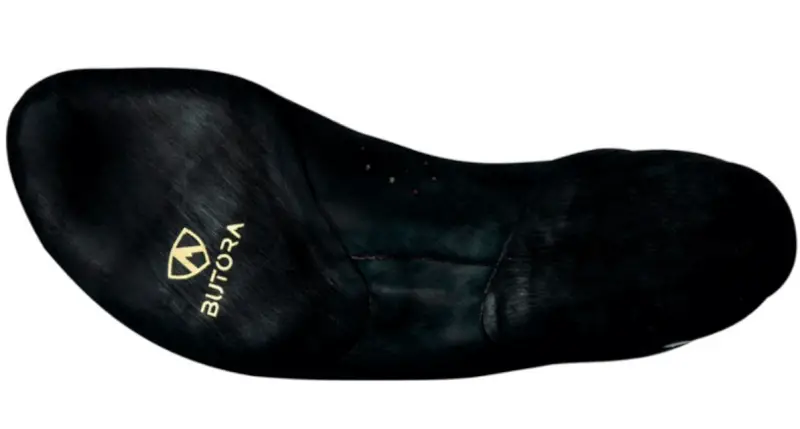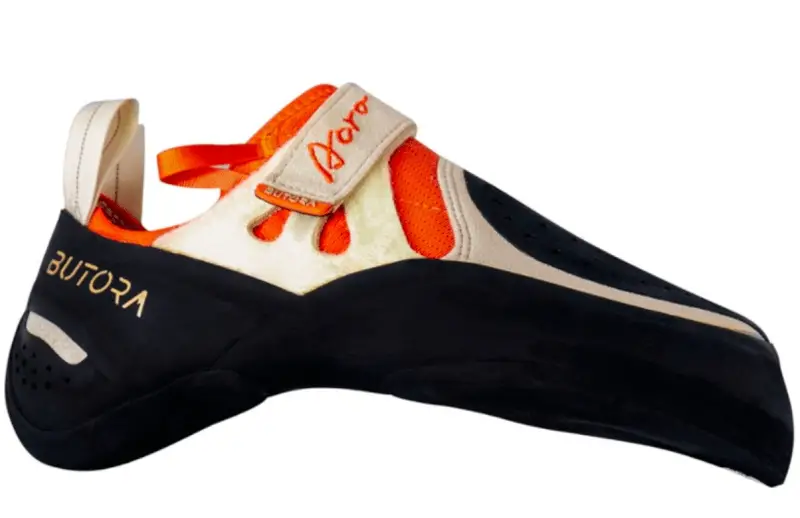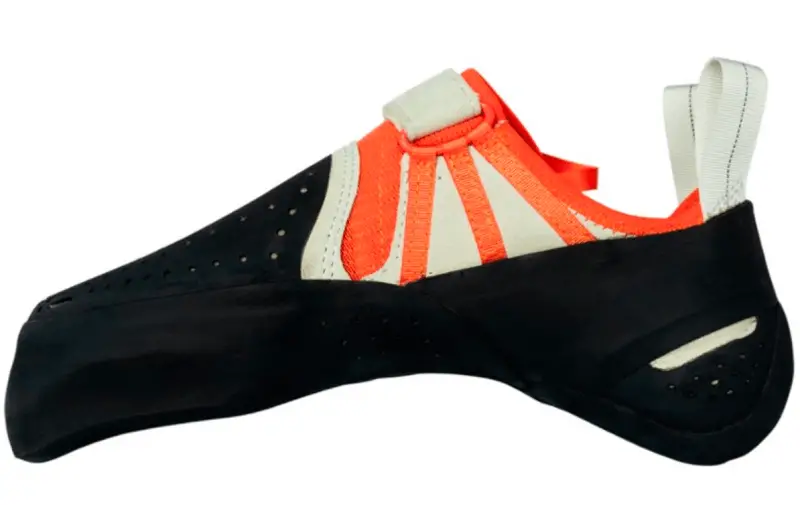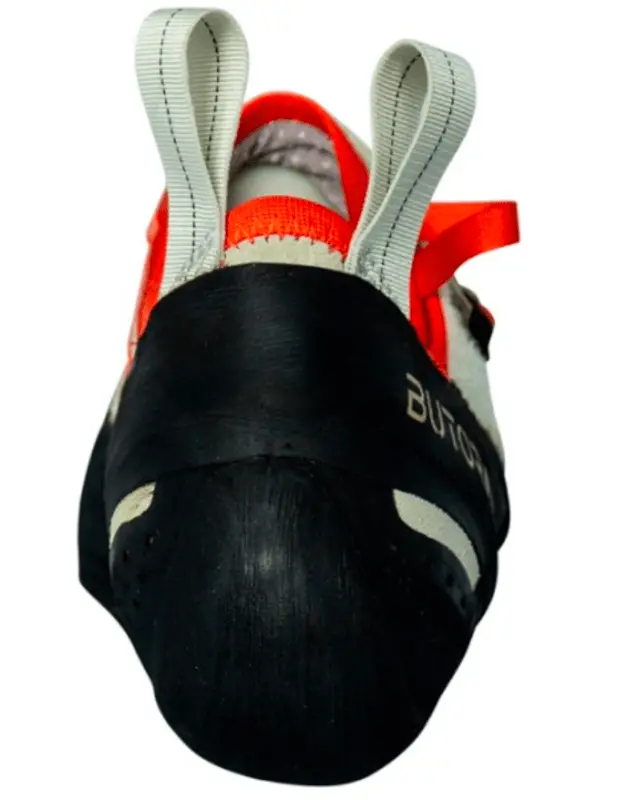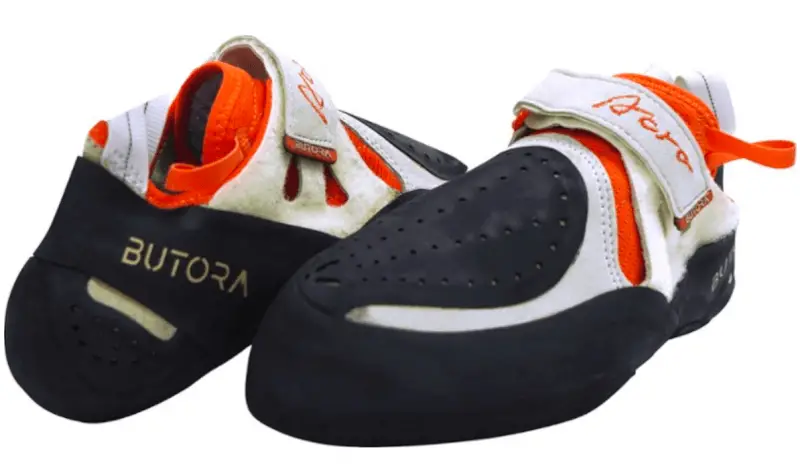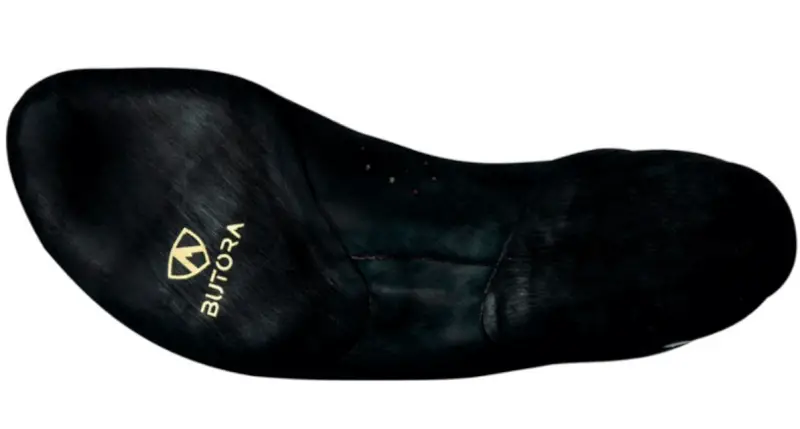 Our Conclusion
Those looking for an aggressive, durable, and premium quality
climbing and bouldering shoe
should consider the Butora Acro. Being all these things and much more, wearers are unlikely to be disappointed.
You may not have heard of Butora just yet, with this South Korean company only just starting to stamp their authority on the climbing community. Even though Butora only saw its first creations in 2014, Butora now provides a full range of climbing shoes. Butora's products range from aggressive slippers to gym-specific rental models and traditional retro lace-up slippers.
The Acro, as part of Butora's aggressive climbing slipper range, already has quite a following amongst adventurers, including sports and bouldering climbers or just gym-goers.
Popular probably due to the incredible way the Acro tackles steep terrain, there are many more reasons to consider this climbing shoe.
Carry on reading to find out more for yourself.
Pros & Cons
Great at edging and smearing
Narrow and wide fit available
Hooking easier due to rubber toe
Bit stiff for performance shoes
Struggles with nearly vertical terrain
Too much space in the heel cup could lead to Achilles' pain
Key Features
Key Features
Design
Oh, how to count the ways that the Butora Acro is so efficient and easy to use. Let's start at the top. Firstly, this aggressive climbing show performs exceptionally well on nearly every rock type and angle, including smooth granite smearing, limestone pockets and micro edges.
Secondly, its strange, ballet-like slipper feel could be one of the reasons that the Acro allows your feet to go where they need to, ensuring mighty force on any route you find yourself on.
The accuracy you get from this Butora climbing shoe probably comes from the rounded toe's unique design, sleep feel, and sharp downturn, providing precision on the move. Also, unlike other downturned shoes on the market, the Acro handles edging on tiny holds much better, probably due to the presence of a stiff sole under the toe box.
Steep terrain is not a problem for the Acro, again probably because it's almost completely covered in rubber, even more so than most bouldering shoes. With the purpose of toe and heel hooking,
Butora has been successful as it handles steep,
technical climbs
and boulders without breaking a sweat.
As a downturned shoe with strong asymmetry, a flexible, full-length midsole, and a stiffer toe box than most, it comes with the support needed to be stable yet robust on paper-thin edges.
It also provides the flexibility required to tackle technical boulders and sports climbs. However, you probably won't be surprised to find that the unique, ballet style toe shape may take a bit of getting used to.
With the power point of this climber geared toward the middle of the toe box, this makes it slightly tricky to reach far-away footholds with the entire edge. This fact means the Acro does struggle on nearly completely vertical terrain.
Comfort
One of the great about the Butora is that they don't separate their shoes by gender but by narrow and wide fittings. Choosing the right size and width means you are much more likely to get a comfortable fit.
Unfortunately, Butora shoes tend to follow standard street sizes, and therefore to achieve an aggressive and snug fit, you'll want to size down at least half a length.
You'll need to give yourself some time to break in and mold the Butora Acro, mainly because it's mostly made of rubber. But once you've comfortably broken them in and chosen the right size, you'll find yourself wearing a snug climbing shoe with superior comfort and an inner sock liner which adds softness and security.
A synthetic and leather upper combination also keeps the fit snug for a long time, with only the slightest stretch even after several months of use.
The only comment some reviewers seem to have been that the heel's steep forward lean makes the heel cup insensitive, whereas some felt the loose heel causes Achilles' pain.
Material
One of the reasons Acro performs and lasts so well is its commitment to quality materials. For example, Butora uses their proprietary Neo Fuse rubber for the Acro, giving long-standing trademarks such as Vibram XS Edge and Five Ten Stealth rubber a run for their money.
In addition, sporting a full-length ABS midsole to provide a power platform system allows power to be effectively transferred from the foot to the toe, which maintains the shoe's downturned shape over time.
In addition, extra breathability, comfort, and odor-blocking come from the open-cell foam which lines the forefoot.
Durability
Combining high-quality rubber and advanced technology has created an aggressive climbing shoe that lasts and lasts. There is very little wrong with this climbing shoe that looks sturdy and long-lasting.
For a start, there is no excess glue or missing glue on seems. In addition, the fabric and thread feel sturdy and stable, ensuring plenty of use before you notice any wear and tear.
Butora ensures that they heat-mold each shoe in a foot-shaped cast. This process binds the sole rubber and rand together, rather than just gluing the two parts together and proving all the longevity you need.
Comparison to Similar Climbing Shoes
You'll find the Acro more aggressive with a wider, much less pointed toe. Because of this, it's harder to get your foot into some of those unavoidable small pockets during climbs.
If you need an equally aggressive climbing shoe with a smaller foot for sneaking in those small spaces, the
La Sportiva Solution
or
Evolv Shaman
are good options. But saying this, once you get used to the Acro, it's an impeccable shoe.
If you can't get used to or are not keen on the more aggressive shoe style, then trying out the
Scarpa Instinct VS
could be a good option for getting your toes into smaller spaces.
However, they are about $25 more than the Acro and are made with synthetic materials, unlike the Acro made with leather and synthetic for extra durability. But remember, choosing a more moderate climbing shoe means there won't be as much downturn in your boots and less heel tension.
Lacking downturn and heel tension give less powerful positioning and strength for challenging climbs.
Verdict
With superior performance, comfort, snug fit, and durability for steep sport climbing and bouldering, the Acro does not disappoint.

At an affordable price for technical shoes, this Butora style is a perfect choice for anyone wanting to invest in quality gear without spending the earth.

Subscribe to our Newsletter