Best Climbing Shoes
last updated:
Apr 01, 2020
Climbing can be such an exhilarating and challenging outdoor or indoor activity. For many people climbing may sound like a very hard and scary activity but it gives you such an amazing adrenaline rush it is very fun for many adventure seekers. Whether you are a beginner who is hitting the rock climbing gym for the first time or a climbing profession who absolutely loves challenging sports such as bouldering or inclined climbing you still need to make sure you have the proper footwear to keep you safe while climbing. Depending on the type of climbing you will be doing such as indoor or outdoor there are different shoes that you would need to purchase. Making sure your shoes have plenty of grips and are lightweight for you to climb easily is crucial. Below we have listed the top ten best climbing shoes in the market today.
This is the best product on our list that is currently in stock: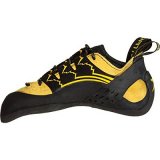 La Sportiva Katana Lace Up
Why is it better?
Very versatile
Easy to put on and take off
Moderately aggressive
Perfect for more technical climbing
In a
Hurry? Editors choice: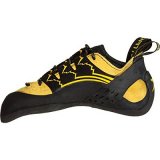 Test Winner: La Sportiva Katana Lace Up

11
Researched Sources
2k
Reviews Considered
15
Hours Researching
18
Products Evaluated
Ease of Use
Versatility
Materials
Fit
By Default
Top 10 Rock Climbing Shoes
Criteria Used for Evaluation


Ease of Use
The last thing you want as a climber is to have to deal with the rock gear that is a hassle to care for. The shoes you choose are really no exception to that. So it pays to look for shoes that are not only easy on your feet and help your climbing but also are fairly easy to care for. This is where shoes made with natural materials may fall a little short, since they often require regular conditioning and cleaning. Synthetic shoes, however, are often good to go after a simple wipe down with a damp cloth and get them to air dry. In either case, however, the rock climbing shoes presented here are some of the easiest to care for overall.


Versatility
Some of the best climbing shoes available are extremely specialized in their design. They are made specifically for bouldering, or sports climbing. Others, like the Five Ten Anazasi Lace-Up Climbing Shoe, are a bit more generalized and can be used in multiple climbing arenas. If you're starting out in climbing and exploring your options, you'll want something that is a bit more versatile. After all, there are so many different types of climbing techniques to explore. Why let your shoes limit what you can do? If you were to look at some shoes for climbing on this list, you would notice that quite a few of them have an "aggressive" downturn at the toe area. This gives the shoe an almost hooked appearance. While it may look strange, it does have a purpose. A more aggressive shoe makes it easier to hook onto certain footholds and can give your core muscles a rest for a time.


Materials
The type of material used in making the best rock climbing shoes often plays an important role in their performance. First, all shoes will stretch over time, but ones made with natural materials like suede or leather often stretch more. Since you want a snug fit over time, that is certainly something to consider. However, synthetic materials, although they often stay truer to size longer, may be irritating to some people and offer little ability for your feet to breathe properly. The climbing shoes that you chose to wear is no exception to this rule. If you enjoy sports climbing which often has more extreme footholds or challenging footwork, a more aggressive climbing shoe may be a better option. However, if you enjoy bouldering, or more of where you're climbing over a variety of surfaces and levels, a less aggressive, and more versatile shoe is probably the way to go.


Fit
In order to be an effective connection to the rock climbing surface, your climbing shoes need to fit properly. They should be tight and snug, but not uncomfortably so. The term "fit likes a glove" comes to mind most of the time. However, most quality shoes for rock climbing have a hardened sole to protect your sensitive feet, so finding one that truly fits you well can be a challenge. Thankfully, the climbing shoes on this list are often very true to fit and come in a wide array of sizes. So finding the right pair may be easier than you think. Look into which rock climbing shoes have certain fits for your shoe or foot size. It is important to fit perfectly to make sure you can keep your balance and have a better grip which climbing.
Expert Interviews & Opinions
Most Important Criteria
(According to our experts opinion)
Experts Opinion
Editors Opinion
Users Opinion
By Default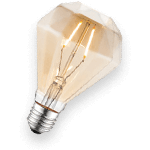 The Right Fit
Because of their snug fit, it's critical that you consider not only the size of your feet but their overall shape as well. Regardless of how aggressive your shoes are, you still need to have enough movement in your toes and the top of your foot to make sure that you can get a firm grip on the crevice or foothold. Also, it's important that the ankle area or the back of the foot be firmly planted in the shoe and not be able to move around too much. If your feet move around too much, you'll lose the control and precision that a well fitting shoe will offer you. Thankfully, most of these shoes will fit the average person's foot quite well, and there are certainly climbing shoes designed for wider or more narrow feet as well.
Terrain
Climbing can be a fun and challenging adventure that is filled with endless variation.  Having the best climbing shoes for your needs and climbing style can make the whole process much more rewarding. Just be sure to keep in mind the terrain you will be dealing with, in order to find the best fit for you. A good pair of specialized climbing shoes are a great investment that you will enjoy for years and that could even save your life. If you will be climbing indoors make sure you have shoes that are stable enough and if you are planning on rock climbing outdoors make sure you have shoes that can withstand all types of weather and climates.
Other Factors to Consider


Support
Climbing can be a fun and challenging adventure that is filled with endless variation. Having the best rock climbing shoes for your needs and climbing style can make the whole process much more rewarding. Just be sure to keep in mind the terrain you will be dealing with, in order to find the best fit for you. It's important to remember that different climbs, or pitches as they're sometimes called do have different degrees of difficulty. While skill and physical endurance certainly play a part, having the right type of shoe does as well. Generally speaking, the more technically difficult the climb, the more aggressive the shoe you want. Of course, there are always exceptions to this rule, so be sure to speak with your climbing instructor or partner about what they recommend. Then, try a few pairs of rock climbing shoes out, and see what works for you.
Frequently Asked Questions
q:

Why are some climbing shoes shaped so strange?

a:

That strange shape, or looking like the shoe is perpetually pointing its toe in a downturned fashion is done on purpose, and not just to make the climber look goofy. Instead, the overall shape of the shoe or its aggressiveness as it's sometimes called is designed to aid the climber to grip the rock face or climbing surface more securely. One way to think about it is your regular sneakers are like a pair of mittens, while climbing shoes are a pair of nice driving gloves. Sure, both would work in a pinch, but if you're doing finite work or in a situation where you needed more dexterity, wouldn't you want the glove?

The downturned toe area of a more aggressive shoe allows the muscles and tendons in your feet to line up more easily and gain strength from your leg, hip and torso muscles while you're rock climbing. If your body is working in line and in sync with itself, it makes the climb a lot easier.
q:

How often should I replace my climbing shoes?

a:

There really is no hard and fast rule about when you need to replace your shoes, but there are a few guidelines. First, before and after each climb, check your shoes for wear around the rand, the sole, and the lacing for starters. If you find any areas that are starting to tear, break apart, or lose the thread, replacement or repair in the near future may be necessary. Second, consider how often you go climbing. In most cases, quality shoes will last you about a month if you climbed nonstop.

When you replace your shoes is often a personal decision, and most of the time the shoes themselves can easily be repaired or re-soled by a qualified professional. How often you will need a resole depends on how often you use the climbing shoes. You must keep a close eye on the sole of your shoe because once the sole wears away, you will begin to put more stress on the rand. Most climbers can get away with a half resole almost every time. Half of the resolve only costs about thirty dollars.
q:

What's the best way of finding the right size of climbing shoes?

a:

The short answer, and probably the glibbest one, is to simply say try them on. While it is true that finding the right fit for your needs does require a little trial and error while shopping, there are a few things to look for when you're trying on a new pair of climbing shoes. First, make sure that there isn't any excess room between your toes and the shoe itself, and that your toe knuckles are bunched up. Your toes should lay flat or be comfortably curved, and you should be able to scrunch them up if needed. Also, make sure that the shoe is long enough so that it fits snugly and comfortably on your heel. And finally, when you're trying on the shoe, rotate your ankle a few times. This helps you check for slippage and areas where the shoe isn't fitting correctly.
q:

How should I care for my climbing shoes?

a:

Taking care of your climbing shoes is relatively easy, and it really starts with preventative measures. Start by only using your climbing shoes for climbing. After all, that's what they were designed for. You also want to make sure you have a great fitting shoe since one that doesn't fit right will often wear out faster. Also, consider wearing socks with your shoes, especially if you're prone to smelly feet. This helps to reduce the amount of moisture and mildew that the shoes come in contact with.

Once you're done climbing, take off the shoes and wipe them with a damp cloth to remove any dirt or grime that they have accumulated during the climb. And trust us, there will be dirt and grime. If you find that your shoes are really dirty in some places, you can do a spot cleaning with a little bit of warm water and alcohol.
q:

Are the materials these climbing shoes are made from durable enough?

a:

It's also important to keep the soles and the rand, or the strip of rubber material that wraps around the foot clean and in good repair. After all, it's this area that allows you to grip the rock face so firmly. But don't use a sharp instrument like a knife to clean out the treads. You can puncture the sole easily that way. Instead, just use a damp cloth then wipe everything down and shake off the excess debris.

And finally, keep the rock climbing shoes when you're not using them in a bag to protect them from UV light and sunlight, which can prematurely break down the rubber soles and shoe materials.
Subscribe to our Newsletter