How to Read a Topographic Map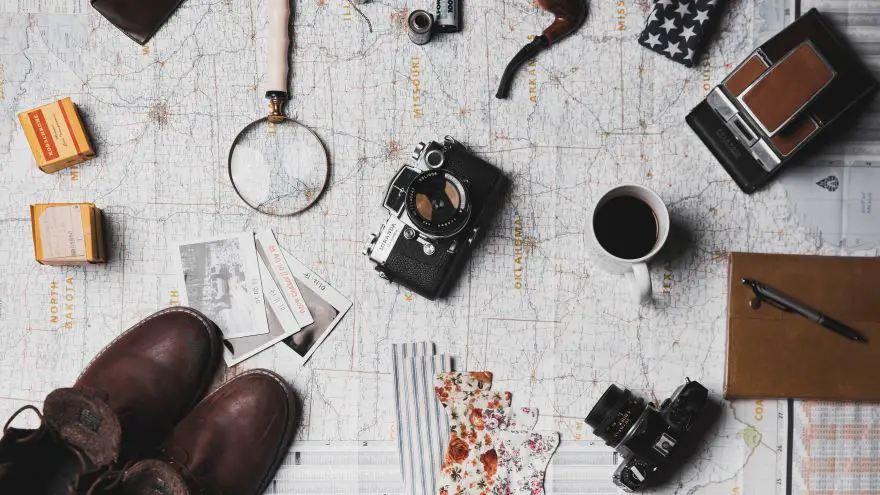 How to Read a Topographic Map
gearweare.net
Map reading or to be more precise Reading a Topographic Map has become a thing of the past with new technology on smartphones and other GPS devices.  Now you type in an address anywhere in the world, and your smartphone will take a person to their destination.  In the last 20 years, technology has made life much easier for people to travel. This includes air travel, ships, cars, and trucks. 
Trucking is still big business in the world, and many people live in remote areas. Years ago, truckers and vacationers read maps and got to their destinations that way.  They always arrived, but the maps didn't tell people when a bridge was closed or the roads were under construction like Google maps do.
People back then knew how to think for themselves, and now new technology tells people what to think, instead of how to think for themselves.  This is why learning how to read a topographic map is essential. This type of map tells hikers about what kind of terrain they are going to run into and also the main roads in your state if you purchase a unique terrain book (see more here about the best books for hiking).
Terrain Map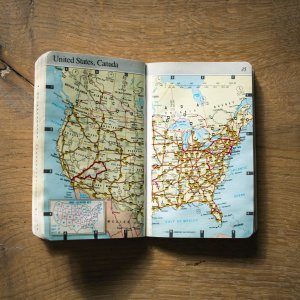 If you are a survivalist, a terrain map can take you all over the terrain and remote areas.  You also can read the legend and find out where ponds, lakes, and streams are. This is why hikers need to bring a terrain map with them.
It should be a topographic map, which has different contour lines on them. The lines are different shapes and thickness because of being contour lines. These lines tell hikers when they are hiking up hills, downhill, or on flat land.
If a person wants to be a professional hiker, they have to learn how to read contour lines.  This is an important task to determine if you're going to be an experienced hiker or backpacker. An example of this is before you plan a hike, trace the walk you want to try, and see how the terrain looks.  Look to see if some hills or cliffs could be potential threats.
This terrain might be too difficult to walk on and climb for hikers. Check the topographic map before you leave for your hike because then you can always choose a different area that is safer and easier.
Contour Lines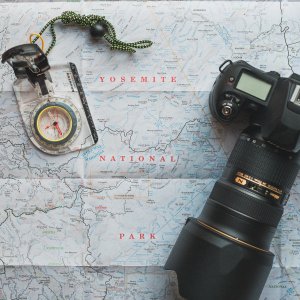 Contour lines are famous because people can find you while you are on your hike.  Try and match the landforms to the map and the contour lines that correspond to the landforms.  This helps a person understand where they are and helps them from getting lost. If you can successfully read a topographic map, you can ax the compass and GPS.  It's still crucial for beginners to know how to use a GPS and a compass because they help you read and understand the contour lines of the map.
If you read the topographic map, remember these things about the contour lines that are on the map.  The top of the contour line has the same elevation, one side of a contour line means hiking uphill, while the other means are hiking downhill.  Contour lines close to form a circle, and the area inside the circle is above the contour line, a good percentage of the time. Contour lines are also created closer together when one is approaching steep areas, and farther apart when the hiker is approaching flat land.
Practice, Practice
The next time you are going for a hike, remember to buy a topographic map for the area you choose to hike in.  If you can't find the precise topographic map, look for the Delorme Atlas and Gazetteer for the particular state you live in, if you are living in the U.S., These books have topographic maps for every section of the country you live in. They are also used for hiking and traveling down rural roads to help you navigate.
Find the area that you plan to hike in with your map or gazetteer, and look for the trail you want to hike on.  After you begin hiking, pull the map out every few minutes and see if you can correlate the different landmasses that match with the contour pictures.  This sounds very difficult, but it's more accessible when you hike in areas that have a lot of hills or near fields with a lot of streams or rivers.
Reading a Topographic Map is a Skill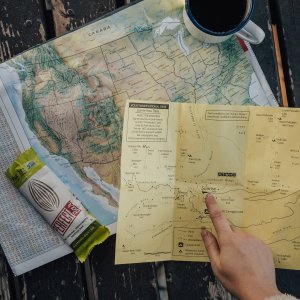 Try to get into the habit of looking at your map every time you notice the landmass changing.  This will become easier for you to do as you observe the changes, and then it's easier to stay on top of where you are with location when you are hiking.  It doesn't matter where you are; if you read the rules, you should be able to keep on the point of where you are.
If you can't figure out a compass, but can understand a topographic map, then you won't get lost and always know where you are by looking at the terrain and matching this up to your map.  Remember, practice makes perfect, so it's essential to keep following your maps.
Knowing where you are at all times is the most crucial skill any hiker can accomplish. This also helps hikers and backpackers gain more confidence in their abilities to succeed and survive (check the guides on best survival kits or best survival tools) in the world today.
Map Legend
Always remember to look closely at the map legend on topographic maps.  These have many clues and data for navigation. Every line, symbol, and color mean something and the denser the lines; the thicker the vegetation and the areas without color means they are open areas.  It's not too hard to figure it out. Blue usually indicates water or lakes, rivers, and streams.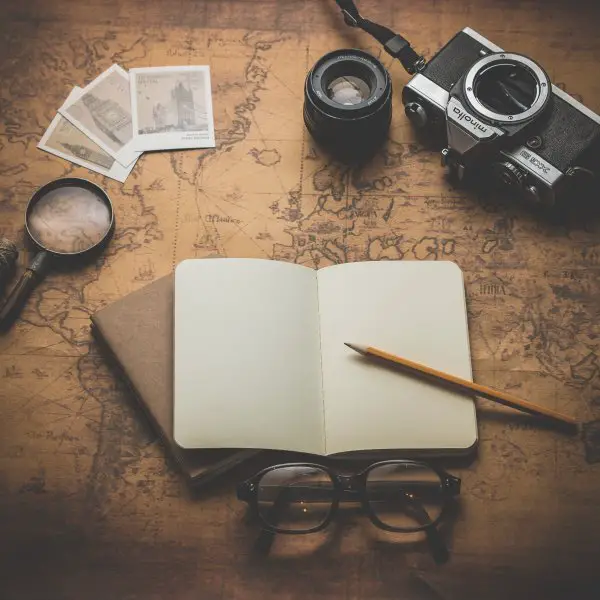 Finding Topographic Maps
You can go online and look for some in your area. You can also go to all the local state and national parks and forests for topographic maps.  Many are in boxes and are free for the public to use. You have to follow the rules of the park in case there are no dogs allowed or smoking allowed.  For those who love hiking with dogs, make sure you read our blog. All significant parks have regulations to follow. Topographic maps have much more information for hikers and backpackers than a regular map because they include both the terrain and the roads in the area.  This is why using a topographic map and learning how to read one is vital because you will always know where you are without the use of a compass or handheld GPS.
Most Read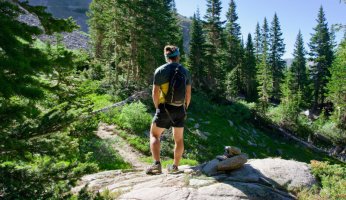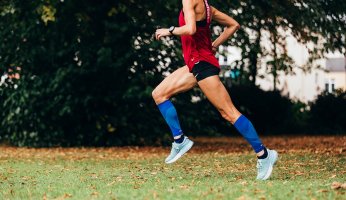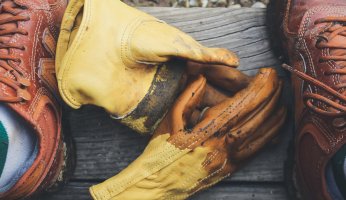 Subscribe to our Newsletter