How to Clean and Take Care of Your Hiking Boots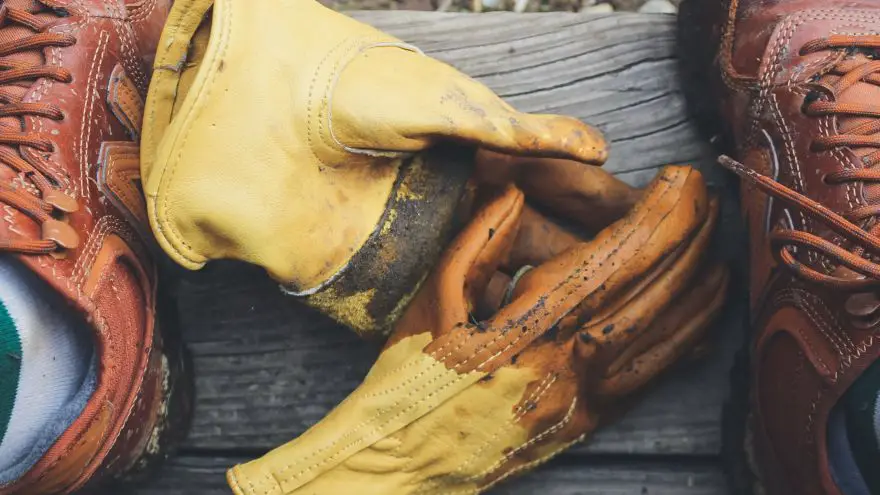 How to Clean and Take Care of Your Hiking Boots
gearweare.net
It's time to clean off your hiking boots and make sure that you take good care of them.  If you decide to purchase an expensive pair, the shoes will come with proper instructions on how to clean them.  It depends on how much you plan on hiking and how muddy the trails are. There are also trails with small stones, so it's good to check out the bottom of your winter hiking boots and see if any stones are lodged in the soles.  If your floors are soft, the rocks can make indentations in your flooring, so remember to check for small pebbles.
If you hike with a buddy, maybe you both can clean your hiking boots together. One of you might be more knowledgeable, and you can always get some useful tips from the experts.  Also, you can search online for ways to clean your hiking boots that will help make them last longer. It's essential that your shoes fit right and don't pinch your toes in case you need an extra pair of wool socks. Caring for your boots is as important as maintaining the maintenance of your car.  If you are a die-hard hiker, your shoes will be extra special to you because there is nothing better than going outside on a beautiful day and hiking!
How to Take Care of Leather Hiking Boots?
If you own a pair of leather boots for hiking, it's fine to sweat in leather boots.  This is how they conform to the shape of your foot. It's better to let the boots mold to your feet before you go hiking (Read our blog on How to Break in Hiking Boots).  First, take the leather boots for a few short hikes. Once you see that the leather is becoming more pliable from the elements, then use a good wax and conditioner for leather.  This will keep your hiking boots soft and hydrated.
How to Clean Your Hiking Boots?
Your boots are made sturdy and put up with a lot of hiking, whether they are leather or made from synthetic material.  Remember that mud will ruin the boot's outer layer if the boots are caked in mud too long. The best thing to do is to use a hose to rinse the mud off of your boots and use a soft brush if you need to scrub the dirt off.  If you are wondering how to dry hiking boots, you can just purchase a boot dryer to dry your boots or put them in a warm room. Don't put the shoes next to the heater, or the leather could crack and ruin your shoes and cause the soles to melt.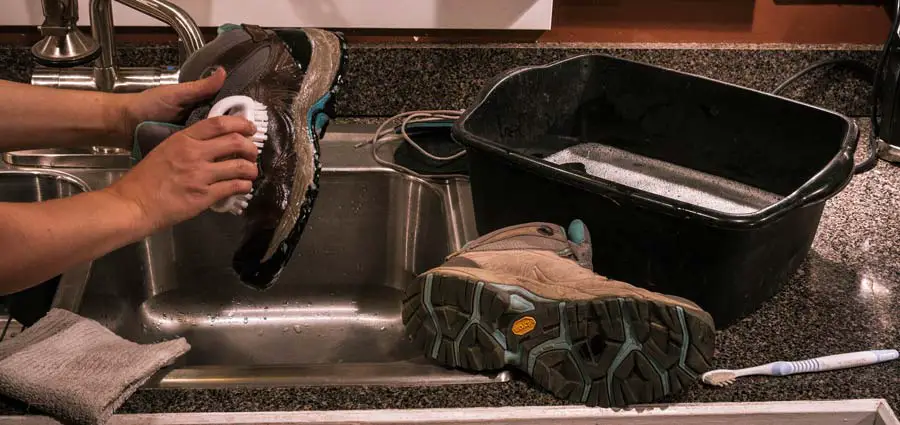 Take Out the Insoles when Done Hiking
Take your insoles out of your hiking boots after each hike.  That is because insoles hold a lot of moisture, and the type of leather most boot companies use these days get too soft and feel mushy.  This happens if you leave the insoles in for too long. That is the same for synthetic boots, as well. The insoles become wet and then smell, bacteria will build up in the shoes.  It's best just to let them dry overnight, and they should be in good enough shape to hike the next day.
Water
It's a fact that water will destroy good leather.  This is why it's a good idea to make sure you keep your boots waterproofed.  Once you think the coating wears off, reapply another coat of waterproofing to your hiking boots.  You can tell if they need to be waterproofed again when you see that the leather or synthetic material is soaking up too much water in the rain.  You don't have to use much of the waterproofing material. Just use a thin layer and your good to go. You could also invest in a good pair of waterproof boots.
Saltwater
If you plan a hike around water, it's fine to hike near rivers, lakes, and streams.  Salt is not suitable for your hiking boots because salt will rust anything that is metal on your shoes.  This is why you never wear leather or synthetic with metal on your shoes around saltwater oceans.
The eyelets rust and can't be easily replaced.  The soles are always easy to replace if you take your shoes to a cobbler or shoemaker. They are still around and doing business. If you happen to get your boots wet in saltwater, wash them off as soon as you can to avoid any rust that could develop on your shoes.
There are many brands of functional leather hiking boots, such as mens timberland euro hiker boots and synthetic human-made material hiking boots available.  If you want a good pair of hikers, consider spending a bit more or try to find a sale at a good sport's store.  Leather requires more work to keep them in good hiking shape.
If you remember to scrub off the mud and keep your boots dry, your feet won't stink, and your shoes will last you a while.  Leather will last you longer than synthetic materials and are more durable. It depends on your budget and what you can afford to buy. It also depends on how much you plan on hiking.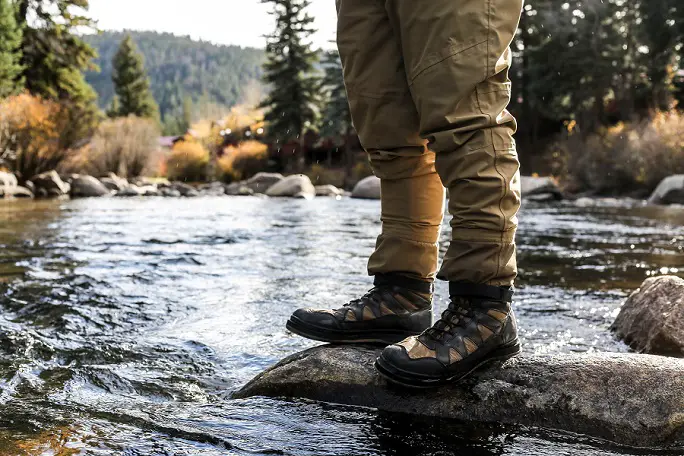 Read Reviews
If you plan on purchasing a good pair of hiking boots, look online and read reviews about the shoes you are interested in purchasing.  You want a robust and durable hiking boot and one that is not too cumbersome or heavy as you climb up hills or mountainous areas. Look at the tread of the hiking boot before you buy it (Check our blog on how to choose hiking shoes).  Make sure the bottom is stable and has a firm grip. Look at the seams of the shoes and make sure they aren't held together with glue.
Check out the stitching on the shoes. Check the eyelets and the laces and make sure the laces are durable and don't untie very easily.   Join an online hiking group and ask people what brand of boot they prefer if you are starting. Hiking is an excellent way to meet people and get great exercise at the same time. Fresh air does wonders for the soul. Last but not least, cherish your hiking boots and keep them warm and dry, so they will last you for a few hiking seasons before they need resoling!
Most Read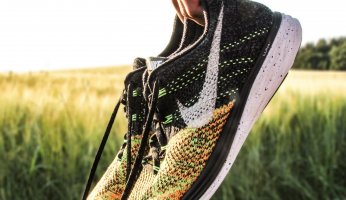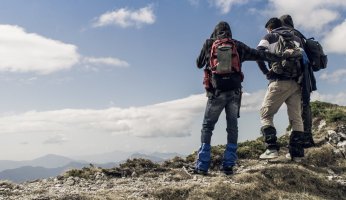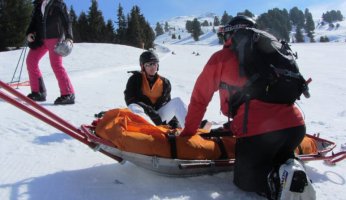 Subscribe to our Newsletter