How To Pack a Backpack for Air Travel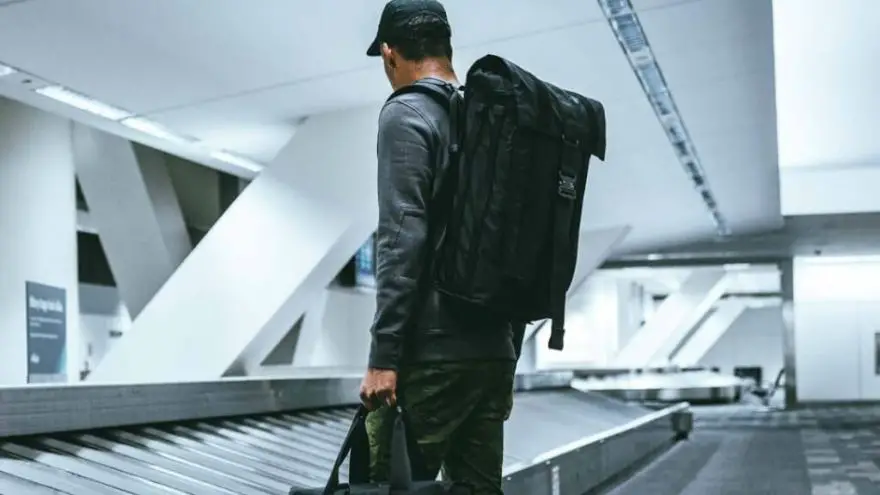 How To Pack a Backpack for Air Travel
gearweare.net
Traveling is a wonderful aspect of our modern world but packing for air travel can be a real headache. You're probably asking yourself; what to pack? Should I use a backpack or suitcase? What can I take in my carry-on bag? Or just how to pack a backpack for air travel?
Hardcore travelers will tell you that backpacks are the way to go as a safer, more convenient, and smarter way to travel.
But, even if you're notorious for overpacking, you can learn how to pack a backpack for air travel so you can use your backpack as a carry-on.
What kind of backpack can I take on a plane?
Before you can even decide what to pack, you'll need to decide what type of backpack is best for your journey. That's because the best backpacks for air travel are slightly different from hiking backpacks or day packs.
Here are some rules for picking a backpack:
Consider the size of your backpack. You'll want to check your flights (or multiple flights) to ensure the size matches all airlines' rules for a carry-on. A huge backpack or duffel bag won't get through carry-on. Backpacks with wheels may seem handy as they turn into a trolley, but they end up heavy.
Decide if you plan to check your pack. If you're checking your pack, remember to check any essential items (such as travel documents) in your backpack carry-on.
Don't skimp on quality. Whenever you're traveling on your feet, you'll be carrying your backpack on your shoulders and won't want anything too heavy. So, keep in mind your pack's quality, comfort, and construction.
What is a TSA Approved Backpack?
Getting through airport security is so much easier with a backpack carry-on that's Transportation Security Administration (TSA) approved. A fact that's especially true if you like to travel with your laptop.
But picking the right TSA-approved backpack means you'll never have to take your laptop out at airport security again as you can fully unzip your pack as you go through security.
In addition, with a dedicated laptop pocket, your tech gear can be easily scanned by X-Ray machines without having to remove your laptop or any other items.
Hacks for an easy check-in include:
The laptop section must not have pockets inside or out.
There must be an assigned laptop-only section with no other personal items/gadgets inside.
The bag must unfold entirely for the laptop to be scanned on the x-ray belt, and there must be nothing above the laptop section.
There shouldn't be any zippers, snaps, or metal buckles under or on top of the laptop section.
Will a backpack fit under a plane seat?
Yes, you can fit a backpack under a plane seat, as most airlines will allow you to carry one other smaller bag/hand luggage onto the flight. It just needs to be small enough to be secured under the space under your seat for safety during take-off and landing.
These small bags are perfect for valuables such as your passport and plane tickets, headphones, phone, or snacks. Usually, travelers use this backpack for their sightseeing during their trip.
Does a backpack count as luggage?
It doesn't have to, but a backpack for air travel can be considered luggage. But it all depends on what type of trip you're taking.
When your destination and itinerary make it easy for you to pack light clothing and footwear, you can probably get away with a backpack carry-on. But asking yourself how to pack a backpack for air travel is a bit more tricky when your destination requires heavier or larger gear.
If your trip needs heavy hiking boots, a sleeping bag or a rain jacket for alpine hiking, you can use a large backpack as luggage. But because backpacks are wholly different from suitcases or any other wheeled luggage, you need to make a few adjustments to ensure the safety of your backpack.
For example, you'll need to:
Secure all zippers.
Tie your main straps together.
Use your backpack carry-on for electrics such as a charger and loose hanging cords.
Place essential, breakable items deep inside the main compartment for easy access.
Secure any loose, hanging straps and buckle your waist strap around your backpack.
Consider using backpack covers for air travel to keep your gear safe.
Do I need to check in a backpack?
Travelers are trying harder and harder to avoid ever-increasing baggage fees. I often see the question online 'does a backpack count as carry-on luggage?' Yes, if you don't want to check your backpack under checked luggage, your backpack can be your carry-on.
Packing a carry-on is convenient and safe because it stays with you throughout the whole trip. If your backpack is the proper carry-on size and adheres to all airline rules, you don't have to check in a pack.
How do you pack a backpack for a plane?
If you're tearing your hair out trying to figure out how to pack a backpack for air travel, the good news is all you need to do is pack smart and save space.
Check out the below 7 packing tips for your backpack for air travel.
Always stick to a minimalist mantra. Pack light and always utilize every bit of space. Packing light stops you from paying excess baggage fees or back and shoulder pain from lugging around a hefty backpack. Back strain or even injury can seriously ruin your trip.
Pack according to the airline rules, destination, and itinerary. Your choice of clothes, footwear and smaller items will be decided by your itinerary and destination. For example, you can probably get away with packing a carry-on with clothes made of lightweight synthetic materials (not cotton) for a beach trip. Synthetic materials wash and dry quickly in a sink so you can pack less. But a trip to Iceland will need solid footwear, coats, sweatshirt, and thermals.
Consider if you'll be hiking a lot on your trip. If so, you may want to consider packing a carry-on hiking backpack. It's easier to answer how to pack a hiking backpack for air travel if you plan your hiking trip's location and severity.
Plan what you need. Before packing a backpack for air travel, try making a checklist to avoid overpacking.
Use the checklist to pick what you need and lay everything out in front of you on a clean floor or bed. Then arrange everything into piles.
Be strict. The trick to minimalist travel is being strict with yourself and removing any items you won't need from your packing list. Try to do this per pile, starting with the least essential items. Remember you can buy toiletries in most destinations after you get there. Can you wash some of your clothes abroad? Remember to knock these removed items off your lost.
Choose the right backpack for air travel based on whether you need to check in your backpack as luggage, a carry-on backpack, or need a TSA-approved backpack for your laptop.
As you can see, it's not that difficult to pack a backpack for air travel. However, don't forget to follow the above tips; your carry-on will be much lighter for your next journey.
Most Read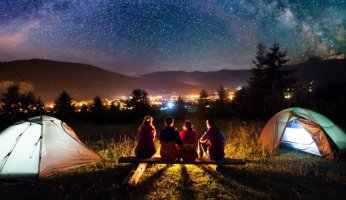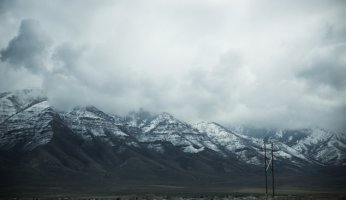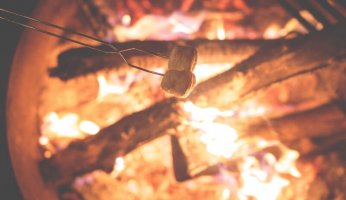 Subscribe to our Newsletter