Best Soap Dispenser
last updated:
Feb 07, 2020
In these cold winter months, a nasty cold or flu is always just one missed hand wash away. Sure, you could buy individual bottles to place next to the sink to use to wash your hands, but these small plastic bottles don't offer a lot of style to your indoor space, and can be terribly wasteful to just throw away when you are finished. If you want to save a good deal of money in the long run, as well as add some style to your bathroom or kitchen, a handy soap dispenser is going to be an excellent investment. There are tons of different styles and designs out there from vintage to modern, and some of them are even motion activated so you don't have to touch anything. In this guide, you will find some of our top picks to save you some money in the long run.
In a Hurry? The test winner after 5 hrs of research

ELECHOK
Why is it better?
Holds more liquid than most
Long and narrow design
Users control how much liquid is pumped
In a
Hurry? Editors choice:

Test Winner: ELECHOK

2
Researched Sources
14
Reviews Considered
5
Hours Researching
10
Products Evaluated
Style
Materials
Use
Size
Value
By Default
Criteria Used for Evaluation


Style
Using these products is a great way to bring a pop of color and style to your kitchen and bathroom.
While we wanted to make sure what we selected was functional, we also wanted to ensure that it looked good. One thing that we found to be pretty important was the option to select different colors so that you could find one that is really going to match the colors in your space, as well as the look that you are going for. We made sure to select products that used design choices like beveled glass that offer a more classic look, as well as selecting solid and boxy designs for more modern bathrooms. One important thing to note is that automatic options are often a lot bulkier than manual pump options, and they often hold a lot less liquid in the chambers than most of the standard options. If you are working with a limited amount of space near your sink, you might be surprised how big these automatic options are. Plus, automatic options usually don't come in a lot of different color options, so finding a design that fits the color scheme of your room may prove to be a little difficult.


Materials
The materials used to make these products are going to be one of the biggest factors in determining how long it is going to last you, as well as how easy it will be to clean.
Glass containers are going to be one of your better choices in terms of longevity. They are typically a lot easier to clean and wipe down, and they are going to leave rust rings on your countertop or get leaks along the seams. Stainless steel is going to be your next best option for the main chamber, because they are also easy to wipe down and don't run the risk of leaking. However, these options typically cost a little bit more, so if you are looking to save some money, plastic is going to be a good choice. Plastics might not last as long as glass and can sometimes crack when the plastic dries out over time, but they are significantly more affordable. One thing to also look at is the materials used for the pump. The pump is where all of the wear and tear occurs, and if it happens to break, the unit is virtually useless. Be sure that you select a design that either has a metal pump, or check to see what past users have had to say about how well the pump hold up over time.


Use
For a simple task such as washing your hands, the last thing you want is a device that it overly complicated.
For manual options, this really isn't much of an issue, However, we did look at ways in which users have to refill it. From what we gathered, used like a lid that is a little wider because it makes it easier to pour more fluid into the chamber. Use issues arise with the automatic models. If you have ever been in a public restroom that uses motion activated mounted models, you know how frustrating that they can be. We made sure that these units actually worked by listening to what past users had to say about the functionality of the motion detection. If there were quite a few users complaining that they have to wave their hands under the pump more than a few times to get it to work, we would simply move on to the next model. We also wanted to make sure that loading up the batteries and refilling the chamber for these automatic options were easy and generally self explanatory.


Size
In regards to size, we checked to see how much liquid each design was capable of holding.
The more liquid that could fit into the chamber means the less frequently that users would have to refill it. Many of the automatic designs were able to hold about 8 ounces, which is comparable to a can of Red Bull. This is about standard for these options, but it is a little less than ideal. Many of that manual options could hold on average about 12 ounces, which is about the same as a standard bottle that you would buy to place next to your sink. However, there were some larger designs out there that could hold an impressive 16 ounces, which means it will last you quite a long time before you need to refill it. Keep in mind, however, that the larger bottles will take up more room on your countertop. If you are working with limited space, you might want to consider one of the smaller models that can hold between 8-12 ounces.


Value
One of the main reasons people chose to utilize these products is to save money in the long run.
That's why we wanted to make sure that we selected some of the more affordable options out there on the market. The good news here is that even some of the high end and name brand models typically had a price tag that we considered to be reasonable. Designs that use materials such as stainless steel or plastic from companies such as simplehuman will usually set you back about the same amount that you would spend on a pepperoni pizza. However, if you are looking to save even more money, plastic options from companies such as OXO Good Grips are considered to be some of the most affordable designs out there on the market, and often cost less than a cup of coffee. However, these more affordable options aren't really in it for the long haul, and customers notice that pumps will begin to dry out and crack with continuous use.
Expert Interviews & Opinions
Most Important Criteria
(According to our experts opinion)
Experts Opinion
Editors Opinion
Users Opinion
By Default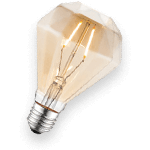 Materials
If you are looking for something that is going to live in a high traffic area, you are going to want to select a design made from high quality materials such as glass or stainless steel. These materials are easy to wipe down, and they won't run the risk or leaking or cracking over time. Plastic is a great material if you are looking to save a little bit of money, but they have a history of leaking with frequent use. We recommend these options for places like guest bathrooms that aren't used as much.
Use
One thing that we recommend is checking out the type of batteries that are required for automatic options. While some only use 2 batteries, others can take up to 4 AAA batteries. If you are looking for something that is going to save you money in the long run, options that use fewer batteries are going to save you a little bit of money on batteries.
Size
We know that no one likes to be the person to refill the central chamber, so selecting a design that can hold a great deal of liquid is important. From what we learned, 12 ounce models are the standard size that will last users quite a while before they need to refill it.
Frequently Asked Questions
q:

Why should I buy one of these products?

a:

Sure, you could buy individual servings to place next to your faucet in the bathroom or kitchen, but that can become problematic over time. The first problem with disposable bottles has to do with waste. If you go through one bottle a month, that equals 12 empty bottles are making their way to the landfill at the end of the year. Plus, individual bottles are often significantly more expensive than those big gallon drums you find on the bottom shelf. When you opt for a permanent and refillable fixture in your bathroom, you are not only saving room in the landfills, but you are also saving quite a bit of money at the end of each year.
q:

Why do I have to wash my hands so much?

a:

You've heard it from your mom since you were little- no matter what you get into, it is important to wash your hands when you are done. Keeping your hands clean is the one of the best ways to keep all of those colds and viruses that are going around from entering your system. Your hands come into contact with tons of surfaces that are ripe with bacteria, such as door handles, cell phones, countertops, and bannisters, and you use those same hands to eat sandwiches or touch your face. If your hands are clean, you are less likely to come down with that notorious bug that is going around your office or school.
q:

What are the benefits of selecting a hands free automatic model?

a:

In the world of cleanliness, the less surfaces that you hands touch, the less likely you will have to contend with harmful bacteria. If you are someone that gets pretty dirty from either baking in the kitchen or working on your car in the garage, pressing the handle down will just get the handle dirty, and this can be a problem especially when working with things such as raw chicken. Automatic options are great because you simply wave your hands underneath the nozzle, and it will give you just the right amount to wash away all of those germs and dirt right down the drain.
q:

How do I keep them from becoming clogged?

a:

This can be a really annoying problem when your hands are covered in grease and you just can't get any liquid to push through the nozzle. While there really isn't much that you can do to avoid this occurrence altogether, there is a simple fix for when this happens that will make it happen fewer times in the future. Simply take the nozzle to your device and unscrew it from the base. You will also need to remove the straw from the nozzle. Submerge both of these pieces in very hot water for about 15 minutes. Once the 15 minutes is up, drain the water and run you nozzle under cool water to flush out any remaining suds, and your product will be good to go.
q:

How do the automatic models work?

a:

The automatic models are neat because they are actually able to sense when your hands are cocked under the device. It can do this by a LED sensor light that can detect when there is movement under the nozzle. Users will have to employ the use of sometimes up to 5 batteries to get their device up and running. While many models have a gauge at the top to allow users to adjust the amount of suds that are dispersed in a single swipe, some devices will actually continue to pump out liquid as long as it detects that there are hands under the nozzle.
q:

Can I use any type of soap?

a:

Of course! Almost any device that we have found on the market doesn't discriminate on the type of liquid that you load into the chamber, so you won't need to worry about buying a very specific refill. Even the designs that pump out foam use a mixture of your favorit suds as well as water. Some users even load their units up with shampoo, dish detergent, or sometimes even lotion and hair conditioner.
q:

What material will last longer?

a:

The best material that you can use when it comes to these types of products is glass and stainless steel. Glass is a great reusable container that you won't have to worry about rusting, denting, or becoming discolored. It is also an incredibly nonporous surface that is really easy to wipe down as well. Stainless steel comes in at a close second because it is a heavy duty and durable material that also won't leave rust marks when wet, and is also very easy to wipe down. The only downside to these types of materials is that they often come in at a much higher price tag than their plastic counterparts. Plastic is a good and affordable alternative to glass or steel, but because it can become dried out over time, it is going to run the risk of cracking, and it is also a little more difficult to wipe down.
q:

Are they expensive?

a:

Absolutely not! Even some of the bring name options from companies such as simplehuman come in at a surprisingly affordable price point. Keep in mind that there are some brands that are so affordable they may cost less than your average cup of coffee, but these selections are not going to last you nearly as long as some of the higher end name brands.