Best Pressure Washers
last updated:
Apr 08, 2019
For the toughest cleaning jobs, a quality pressure washer is an important addition to have in your home. Mud, mildew, grass clippings, grease, and blistered paint are common problems everywhere from your home to your workplace. With a pressure washer, you get things done faster, easier and clean more effectively. These handy tools also can be used with other accessories such as the car wash gun to give you a car wash experience in the comfort of your driveway. If you do not yet have a pressure washer it is definitely time to invest as it will make your life easier and keep your home cleaner. Below we have listed the top ten pressure washers of 2019 and explained why these pressure washers are better than the rest.
This is the best product on our list that is currently in stock:

Snow Joe Sun SP3000
Why is it better?
GPM does not drop down at higher pressures
This pressure washer is lightweight
It's not as noisy compared with other gas pressure washers
In a
Hurry? Editors choice:

Test Winner: Snow Joe Sun SP3000

17
Researched Sources
1.5k
Reviews Considered
15
Hours Researching
18
Products Evaluated
Style
Effectiveness
Ease of Use
Durability
By Default
Criteria Used for Evaluation


Style
These outdoor cleaners come in two types: electric-powered and gas-powered. Though they work the same way, there are some key differences and functions that will depend upon its cost, durability, portability, and convenience of use.
Electric pressure washers are usually the 'starter' type of pressure washer. These cost less, quieter and won't have oil spills compared to its gas counterpart. These types weigh less so it makes it convenient to bring around whether you're moving to a different apartment or cleaning your boat off in the dock. It's less powerful than gas-powered models making this an ideal for household use requiring light jobs.
As for the power cords, it's best to read into the manufacturers manual as may need different energy requirements. Some electric models needed to be plugged directly to the outlet while others may allow the use of extension wires. With this in mind, it is best to know that there may be some limitations as to its scope of cleaning area. As with any electric-powered models, always keep the power connections dry and never touch the plug if your hands are wet.
Gas pressure washers give you the mobility and power that electric-powered ones lack. It also does the heavier cleaning in hard to reach crevices like concrete sidewalks. These types usually need to a manual pull-start while some modern ones may have a push-start button to get it running. Fuel requirements may vary so it's best to look into the manufacturer's manual as to the amount you'll need.


Effectiveness
The pressure output or PSI determines the capacity of its performance. When looking into pressure washers, you need this to determine whether you're looking for light or heavy duty washers.
For light-duty pressure washers, it's usually pegged at 1,300 to 2,000 PSI. These are great entry pressure washers that can help you clean furniture patio, lawn machines, vehicles and even stairs. These types are fit for smaller jobs in residential spaces, easy to store, compact and lightweight machines. Light duty pressure washers may come off as 'fragile' equipment so it's best to handle these with care to prolong its use. These are generally electric-powered and can be stored easily in the garage.
Medium duty pressure washers have 2000 to 2800 PSI. These types are intended for intermediate cleaning jobs and shop use. It is usually built with sturdier materials compared to light duty washers. It delivers a higher water pressure that can clean large vehicles like SUVs and RVs, garage floors and decks. These may or may not be lightweight with some limitations as to the 'convenience' of transportation. These usually come in gas-powered pressure washers so cleaning after use is a must to keep it from rusting.
Heavy duty pressure washers are fit for commercial uses and may not be an excellent choice for a 'starter' washer. It can withstand prolong usage since it's usually made of professional-grade materials firing at 2900 to 3000 PSI. It delivers extra cleaning power needed in farm equipment, stripping paint and driveway cleaning. This is not fit for car cleaning as the high pressure can chip off the paint. However, if you're planning to get some paint removal off (such as on fences and walls), then having this equipment helps you work faster and easier.
Extra heavy duty pressure washers come with a 3300 PSI and above. These models are similar to a heavy-duty pressure washer but only with added power. For hard surfaces with stubborn dirt, grime and stain, then this equipment may help get the job done right.
For multi-duty models, these also come with a higher PSI at 3300 and above. However, the key feature would be the machine ability to adjust the water temperature and pressure flow. These all-in-one pressure washers can be used for delicate cleaning jobs as well as heavy duty ones.
Hot Water pressure washers are usually used in farms and industrial cleaning tasks. This model usually come at a higher price and requires more skill to operate. However, these clean faster and much better compared to other cold water machines and require less soap compared to its counterparts. Its PSI will depend on the manufacturer.
PSI and GPM are essential metrics to look into when looking into a pressure washer's performance. GPM is the key to know how long it will take to get the job done and will be metric you can use with similar ones in the market. Since parameters, application, operation, design,
and performance differ from one manufacturer to another, these metrics should help you gauge the kind of equipment you'll need for the job.
Light-duty models have around 2 GPM and usually, fit for basic household tasks such as cleaning cars and furniture. These models also work best with garage cleaning, siding and clearing grime and dirt off fences. However, don't expect this to clear off wall paint or second-floor cleaning due to its limited range and GPM.
As is with most gas-powered models, medium duty ones have around 2 to 3 GPM. It does a better performance in cleaning garage floors, furniture and driveways. Compared to its light-weight counterpart, these will work well with second-floor cleaning, stain removal, and car cleaning. It might still not work with clearing off wall paint.
Heavy-duty models have a 3 to 4 GPM. These work best for paint preparation, for walls and do a similar job to that of a medium-duty model. But these shouldn't be used for cleaning vehicles as the paint might chip off due to high pressure and water flow.
Extra heavy duty's professional-grade materials are meant for the 'extra' boost in cleaning action. These will work best to take off grime, stain, and dirt from hard to reach crevices. These will not work with delicate surfaces such as cars and patio furniture.


Ease of Use
Some pressure washers come as an easy to assemble model that connects the hose, electric wires and spray handles or wands. For some models (particularly gas pressure washers) with intermediate to heavy-duty use, it may take some skill and will require some physical capacity to move parts or the machine itself.


Durability
Some of the pressure washers, particularly entry-level electric washers, are made of plastic materials that can be easily damaged after some use. However, with proper care and maintenance, you can prolong the longevity of its use. As for intermediate to heavy-duty pressure washers, frames are usually made of sturdier professional metal materials such as brass or aluminum. But keep in mind that gas-powered models may require regular maintenance and check-up to prolong the duration of use.
Expert Interviews & Opinions
Most Important Criteria
(According to our experts opinion)
Experts Opinion
Editors Opinion
Users Opinion
By Default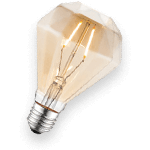 Fit your pressure washer to the task at hand
Pressure washers come in various shapes and sizes, types, specifications and uses. It is a not a 'one-size-fits-all' purchase so you need to be sure what it is intended for. Is it for cleaning patio furniture? Cleaning your car? Cleaning the front lawn? Are you looking into multi-purpose pressure washers that require an extra boost in pressure? Or do you happen to want something more subtle to clean cages and extra help with household cleaning? Will you need it to be sturdy or mobile so you can carry it around? These are some of the essential questions you need to think about before purchasing any pressure washer.
Other Factors to Consider


Features
Manufacturers have various product specifications to help the customers find the right pressure washer or needed some extra features. Depending on their needs, customers will look into its ability to draw water in the pump coming from the faucet using a water inlet. These come in various capacities so if you're looking for a heavy duty model, you may find that it has a larger capacity than its other counterparts.
Some spray hoses come as flexible while others are stiff with it depending upon the water pressure traveling to the spray gun. The spray gun or wand triggers the flow of water. These may have special features like GFCI that automatically turns off when it's the gun is not pressed. This feature saves power and water output especially when it's on standby.
Most of the modern models have 2 to 4 wheels for easier and faster mobility. Most of these have 'never-flat' wheels that could run on rough terrain and can be rolled from one location to another.
Frequently Asked Questions
q:

What do I need to know before buying a pressure washer?

a:

The variety may confuse and overwhelm you – especially if you're not familiar with the technicalities. In this case, you can sort it into these categories:

Power: Intensive cleaning may require professional-grade gas pressure washers with a PSI of 3100. However, it does not necessarily mean that you need higher pressure as this damages paint finishes if not used appropriately. Only use high powered models only if this is the intended use of the equipment.

Maintenance: Compared with electric-powered models, gas-powered models may require regular maintenance and servicing.

Adjustable water handles: Some models come with adjustable nozzles and other by changing spray tips. The fan-like spray works best in cleaning delicate surfaces like cars or even bathing pets. High water volume blast (usually set on zero degrees) is fit for scouring dirt and grime such as cleaning grills and sidewalks.

Set-up and mobility: Most pressure washers come with 2 or 4 wheels. Most electric-powered models are easy to set-up and portable. Large wheels will keep it from tipping over when you're using it.

Pump security: Electric pressure washers are usually embedded with GFCI that keeps water from flowing when it's not in use. For gas pressure washers, there are thermal relief valve to let cool water run through the pump if it's not in use. These are essential to keeping the machine from overheating and pump failure.
q:

Why do gasoline-powered models have more pressure than electric ones?

a:

Electric equipment is limited to the power drawn from the power outlet (which is usually a standard residential power capacity or from its own battery). For advanced pressure washers such as those used in the manufacturing plant, the power capacity for the equipment may be bigger that can be supplied by establishments this size.

Gasoline engines are only limited by its size and cost. Unlike residential homes, there's no breaker that might blow if you're overusing it. Gasoline burns more energy than batteries since it has a bigger combustion chamber.
q:

What accessories will improve the capacity and performance of my pressure washer?

a:

Some pressure washers may require additional items to achieve the desired outcome without damages. Here are common ones that might come in handy:

Surface cleaners: For large surface cleaning, a spray wand may not be enough. Having a surface cleaner does the job more efficiently with its internal rotating bar. These work best on decks, wooden floors, and driveways. Be sure to check with your manufacturer as to the kind of surface cleaner will work best with washers PSI.

Brushes: Similar to surface cleaners, brushes work on smaller surface areas. These will help clean boats, wheelie trash bins and patio furniture with your pressure washer.

Turbo Tips: These accessories work best on focused cleanings like small crevices and hard-to-reach edges. This nozzle can rotate to a 0 degree squirting 3000 rpm of water. These are best for cleaning parking lots and driveways, removing oil, grease, and gum.

Lances/Wands: Though most pressure washers come with a spray wand, you may upgrade to these types (depending on use): telescoping wand, steel wand, longer wand with quick connect, or wands with a nozzle to adjust pressure by turning the device. These are particularly effective in cleaning gutters or places where it may require additional length to increase cleaning reach.

Brooms: It works similarly like a surface cleaner and scrubs brush except that it distributes water in 2 to 3 sprays embedded in the broom. This is to clean wider areas that won't require high pressure that may cause damage to the surface.
Foamers: These can be attached to the end of the spray gun. These devices mix water coming from the pressure washer mixed with detergent in the foamer container. This makes car cleaning easier and faster.

Spray guns: Most pressure washers have this as part of the equipment. However, an upgrade to a stainless-steel one may lengthen the use of this accessory and may not require you to find replacements for extended periods of time.

Water filters: Contaminants may accelerate wear and tear of your equipment. A water filter takes out the contaminants to keep your machine clean and functioning optimally. This accessory can come in handy for collecting water from a rain collection tank.
q:

What are the usual lengths for pressure hoses and why are they limited?

a:

There are many factors as to the limitation of hoses but it all boils down to a compromised pressure. Elevation changes may cause the pressure to drop thus a limited hose range is needed to maintain effectivity. Shorter hoses are not at risk for damage and will likely prompt you to take a look when the equipment suddenly does not function properly. It is exhausting to have a lengthy hose and will be challenging to move about. And lastly, water will have to travel longer and the waiting period could be lengthened with a longer hose.
q:

What detergent/s can I use for my pressure washer?

a:

Any detergent is generally good for use in most pressure washers. However, manufacturers may require special detergents that are compatible with their equipment. Check with the user manual to see which ones will work the best.
q:

What should I do with a clogged nozzle?

a:

A clogged nozzle will increase water build-up in the pressure washer. To prevent damage, stop using it and then clear out any debris in the nozzle first.
q:

How do I safely move my pressure washer?

a:

For gas pressure washers, shut the valve off first to keep fuel from spilling out of the container. Make sure that your equipment is on a stable surface to keep it from topping over when you're mobile. Keep things clear from your pressure washer as well to keep dents and spillage (if items contain liquids).