Best Vegetable Steamers
last updated:
Feb 07, 2020
Everyone who is reading this is fully aware that there are methods out there that make eating healthier easier. Sure, everyone needs to consume the proper amount of fruits, vegetables, and nutrients (among other things) throughout the day. But, the manner in which you cook your meals and snacks can also go a long way to determining their health factor. And, one of the healthiest cooking methods that are known to man is steaming. A vegetable steamer, which is what will be focused on today, indeed implements this method of cooking. However, coming to the conclusion that you want to invest in one is only step one. Because, as you will soon find out, buying one is an entirely different animal.
In a Hurry? The test winner after 3 hrs of research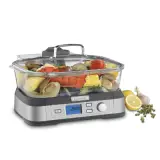 Cuisinart STM-1000
Why is it better?
Comes with a glass cooking pot
The pot itself is dishwasher safe
Designed with five preprogrammed food settings
In a
Hurry? Editors choice: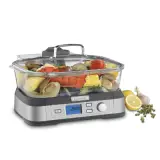 Test Winner: Cuisinart STM-1000

3
Researched Sources
20
Reviews Considered
3
Hours Researching
15
Products Evaluated
Features
Capacity
Materials
Ease of Use
Accessories
By Default
OUR TOP PICKS FOR THE BEST VEGETABLE STEAMERS
Criteria Used for Evaluation


Features
These devices may seem simple at their core but that does not mean there are not design features to look for.
As a buyer, you need to ask yourself a question right from the get-go. Do you want a vegetable steamer that is electric or one that is designed to be used on your stovetop? The difference is vast between the two. Stovetop models are pretty simple in their design and are literally just inserts that fit into your existing saucepans filled with water to simmer. However, electrical models are more advanced and can be built with a plethora of different design features. In fact, that is what this section is all about, the design features. As this applies to electrical models only, if you are interested in stovetop designs then you can pass over this section if you desire.
To begin, a mandatory feature for a lot of you is going to be a timer. While the timer will not always be 100 percent accurate, it is a great tool to prevent overcooking. Also, after the timer has stopped, most systems will be designed to shut off afterward. Of course, this leads to another feature and that is the keep warm function. This comes in handy when you want to keep the items inside but do not want them to steam any longer. Oh, and some models will come equipped with preprogrammed functions to make your job even easier.


Capacity
You need to buy a model that is large enough for your needs, simple.
There are two main areas that you need to pay attention to here. Firstly, understand that not all models will come with multiple tiers. Of course, you have stovetop inserts and their capacity will be dictated based on their size and what pans they can be inserted into. As for electrical models, these differ too. Some designs will simply consist of one giant pot. Typically, these same models will be designed to serve other purposes outside of steaming (such as cooking rice). But, there are also some steamers that implement multiple tiers. Sometimes it is two or three but no matter the amount, they literally stack on top of one another. The benefit here is you can separate certain food items while they steam.
Now, the second area is the actual capacity rating. This will typically be presented to you in either quarts or liters. Given that one liter just about equals one quart (with a liter being slightly larger), you can compare them quite easily. For the most part, capacities will range as small as two to three quarts to as large as 10 liters. If you plan to feed a larger family with your steamed greatness then you may want to shoot for 10-plus liters (or around there) and possibly a three-tiered design.


Materials
Look for models that are made of high-quality materials to ensure long-lasting performance.
Anyone who has ever worked in the kitchen or anyone who spends a lot of time in the kitchen understands that high-quality tools and appliances are a necessity. Well, vegetable steamers are certainly not exempt from this notion and that means you need to assess their durability. In fact, it is not even their durability as much as it is the materials that are utilized. The most common materials you will see are plastic, glass and metal. Now, most of the time, stainless steel will be used for the base (if the unit is electrical). Stainless steel is also a popular material for stovetop models. But, what about the bowls and compartments on electrical models? Is plastic or glass superior?
The reality is glass compartments can shatter if they are dropped from a sustainable height. Then again, glass tends to look better and degrades very, very slowly (we are talking about centuries here). Also, you do not need to worry about exposure to BPA. On the flipside, this can be an issue with plastic. This is why it is imperative for you to ensure that the plastic containers are BPA-free. But, plastic is extremely popular (as you can see on this list) and granted it is hard and free of BPA, it should be fine.


Ease of Use
Who really wants to own a kitchen device that is hard to clean?
Whenever you are dealing with items that are used in the kitchen, this section right here will play a major role. Guess what, the same goes for vegetable steamers. Now, because this method of cooking does not utilize any oils of any kind, cleanup is generally not that difficult. Yet, things can still get messy (depending on what you steam) and it may be in your best interest to look for models that are dishwasher safe. In specific, look for the containers themselves to be dishwasher safe. Of course, if you do not have a dishwasher installed in your home then this will not be a concern for you in the slightest.
As for the bases (referring to electrical models), clearly avoid placing them in the dishwasher. Just stick to a damp cloth to wash them and even avoid submerging them in water (you do not want to mess with the electrical components).


Accessories
Not too many accessories will be in order here but some sellers will include a few.
Is there anything better than when you receive something extra or something you did not think you would be getting? In other words, is there anything better than receiving free items? Well, that is what this section revolves around. There will be instances where sellers include some additional accessories with your purchase and when it comes to vegetable steamers, most of the time it will be rice bowls. Standard accessories, such as the food baskets, a drip tray, and even a water reservoir, are all but expected to come with your purchase. But, sometimes that extra something can be really special. As far as what a rice bowl is, it is literally a dish that is used to serve rice. You may have no use for it but, hey, it sometimes will be included with your purchase (it depends on the seller).
Expert Interviews & Opinions
Most Important Criteria
(According to our experts opinion)
Experts Opinion
Editors Opinion
Users Opinion
By Default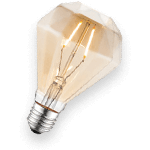 Seasoning
To season your steamed vegetables, you have 2 options. You can add herbs to the steaming liquid below, whether it be water or broth, and have subtle hints of flavor or you can add the seasonings directly to the vegetables. If you add them to the vegetables themselves, you may want to toss them in a bit of olive oil first to help the seasoning stick.
Durability
Quick question; who enjoys investing in products that do not last? Keep your hands down as you know everyone will have the same answer here. Buying equipment that is cheap is on nobody's bucket list but if you are not careful, you may end up doing just that. Do yourself a solace and research the materials that a specific design integrates. And, remember, plastic is not necessarily a bad thing it just has to be the right kind of plastic.
Other Factors to Consider


Brand
While we do prefer quality over brand names, the brand is still something worth looking into. Typically, with big-name companies, you can be sure that there will be decent customer service and usually a warranty of some kind. On our list, we have featured steamers from brand names such as Cuisinart, Oster, and Hamilton Beach. As you will notice, each product has been ranked accordingly and these products aren't necessarily in the top 3.
Frequently Asked Questions
q:

Why use a steamer?

a:

It has been alluded to a couple of times throughout this guide, and will be discussed later, that steaming itself is a very healthy method of cooking. In regard to why you should use a vegetable steamer, that pretty much answers it, does it not? Of course, simply eating vegetables is healthy so why spend the extra money on a steamer? Well, some of you may not want to eat them raw and steaming them is one of the best ways to retain the nutrients of them. Plus, you do not use any oils or butter.
q:

How do you remove calcium build up?

a:

As you use your machine more and more, you may begin to notice that calcium (or any other layer of minerals) has formed. If you regularly clean each of the compartments then this is less likely to happen; but, it can still persist and you should know what to do when it does. The good news is the process is relatively painless. To begin, wash all the components as you normally would (either in the dishwasher or with hot and soapy water). After allowing them to dry, add one quart of vinegar to fill the mark of your machine. Then, allow it to steam for around 20 minutes or so. From there, allow everything to cool and clean everything once again (in the same method you did the previous time).
q:

Is steaming the healthiest method of cooking?

a:

In short, this method of cooking may just be the healthiest. There are a plethora of reasons why but the main reason is how steaming works. All it needs is water and then it allows the steam that is manifested from the water to cook the foods. So, what this means is oils will never need to be used. As opposed to foods and vegetables that are cooked in oil and butter, this will yield much healthier results. Additionally, steaming helps to conserve the vitamins that some foods possess. You have heard it a million times that vitamins and minerals are essential to your health, so this makes sense.
q:

What foods are suitable for steaming?

a:

Yes, this guide is referring to vegetable steamers but, truthfully, you can steam more than just vegetables inside of one. In fact, they are typically classified as merely food steamers (and the two terms often get interchanged). So, this means you can steam a vast variety of different types of foods. Actually, you can even steam meats such as poultry and sirloin. Heck, you could even do fruit, if you are into that.
q:

Should you steam frozen vegetables?

a:

Now, this question is very interesting here. Not only can you steam frozen vegetables but this actually may be the preferred option. The primary reason is that when you do so frozen, you are able to better retain the nutrients that your body craves and needs. These machines do a better job of retaining nutrients anyway and when you steam your veggies frozen, it enhances it even further. Also, this can increase the flavor of the end result. That is certainly not a bad thing at all that is for sure.
q:

How do you prep your vegetables?

a:

While you could just randomly throw your ingredients (and, in this case, this would be the veggies) inside of the compartments, it is better to plan it out beforehand. Always remember this; it is better to cut up the food into smaller pieces as they will cook faster in the steamer. But, this may only be necessary for tougher veggies such as beets, yams, and carrots. For others, such as peas and asparagus, you can probably keep them larger and get away with it just fine.