Best Cotton Candy Maker
last updated:
Feb 07, 2020
Did you know that the inventor of machine spun cotton candy was actually a dentist? No matter if you are 10 or 100- everyone gets a little excited when they see this delightfully spun sugar treat. It's such a basic dessert that is just made from sugar, but there's just something about that fluffy texture that no one can resist. With all most all candies and desserts, there is some way to recreate it at home if you have access to a stove- but this particular treat is just a little bit more complicated. While it technically is possible to make it in your kitchen with things on hand, it can be incredibly tricky and you have to ensure that you are working with food that is at just the perfect temperature. However, with the help of one of these handy little kitchen gadgets, you can make all of deliciously spun sugar at home as long as you load up on bags of sugar at the grocery store. We have done our research to find some of the best cotton candy makers on the market so don't have to make a special trip to the carnival every time you are in the mood for spun sugar on a stick!
In a Hurry? The test winner after 4 hrs of research

Nostalgia
Why is it better?
Affordable
Small frame
Incredibly easy to use
In a
Hurry? Editors choice:

Test Winner: Nostalgia

Accessories
Features
Ease of Use
Size
Value
By Default
Criteria Used for Evaluation


Accessories
Extra tools included will make your job just a little easier
This was something important that we looked at because a lot of the tools and ingredients that is needed to makes these special treats are not things that you would have lying around the house, or even something that you would pick up at a local grocery store. We were drawn to products that offered things like cones, and we really liked companies that offered reusable plastic cones. We were also drawn to brands that offered a collection of different flavored floss, or sugars. While it is possible to use granulated sugar, users found that the flossing sugars provided made a lighter and fluffier product than simple table sugar. The types of flavored sugars that used to make the best batch are typically only sold in very specific speciality stores, so finding a product that has these flavors included with purchase is a big plus in our book. Another things that we felt that was really important was a measuring spoon. To keep serving sizes consistent a your final product light and fluffy, it is important that you use the proper measurement for your particular machine. Companies that provide measuring spoons make it easier on the user so that they don't have to try and remember how much goes in the chamber if they happen to lose their users manual.


Features
Smart design features on each unit help keep organized and will help craft perfect cones every time
We also were drawn to how the unit looked, and what other features that it brought to the table. One feature that we found that users really appreciated was the addition of a storage drawn in the base of the unit. The Old Midway unit, for example, had a sectioned off drawer in the base so that users could store important items such as extra cones, bottles of special floss, and measuring spoons to ensure that they never become misplaced. Some users even liked to store their power cord in the base when they moved their unit into storage for the winter to make sure that everything they need is secured inside of the unit and won't become lost or damaged. One really important feature that is typically only found in the higher end options is the use of a stainless steel detachable bowl. This design feature is a real lifesaver when it comes time for cleanup. Typically, a line of crystalized sugar will begin to form around the edges of the bowl with normal use, and will become hard and difficult to clean. If these crystals form on the edge of a stainless steel bowl, all the user will need to do is detach the bowl from the unit, and soak it in some hot and soapy water, and the sugar will dissolve easily with minimal scrubbing. If you are someone that hates cleanup- a stainless steel bowl is the way to go.


Ease of Use
One of the most important features to ensure your unit will not end up in the unused kitchen gadget cemetary
Because these treats are not easy to make at home, you are more than likely to send your unit to the unused kitchen gadget graveyard and leave the spun sugar to the professionals at carnivals and festivals. That's why we wanted to ensure that most units were as easy to use as simply pressing a button. In fact, for most of the smaller units, pressing the on button is all that you will need to do. There is a bit of a small learning curve to master how to spin it around a cone the way that the do at a carnival, but that is usually pretty easy to learn with time. Where users typically run into a little bit of difficulty is when they are using ingredients that are a little less than ideal. If you are just starting out, you may want to opt for one of the options that have a few bottles of flossing sugar included with purchase to ensure that you master the technique before you use your new gadget for an upcoming birthday party.


Size
This determines how hard it will be to take out of storage, and how much room you will need in your kitchen to operate it.
Size was important, but it wasn't one of the most important factors. Upon our research, we discovered that even the high end commercial designs didn't measure to take up about 25 inches of countertop space. One thing that we did keep our eye on was how much each unit weighed. Most of the smaller and more affordable options typically weighs under 5 pounds, making them easy to pop in and out of storage whenever your sweet tooth came calling. The higher end options, on the other hand, typically weighed in between 20-30 pounds, with 30 pounds being about the max that we saw. These heavier options may prove to be a deal breaker for those that want something that is going to be easy to put away once they are done using it without breaking their backs.


Value
No one wants to spend more money than they need to, but you still want to ensure that you are spending enough for a high quality product.
What we discovered throughout our research is that there are two distinct models out there on the market- home grade and commercial grade. THe commercial grade didn't necessarily mean that they were used in for things like carnivals, because they were still too small and slow to use in that type of capacity. Most the the commercial grade options that were found on our list were still used by individual families that either loved to have big parties, or were just really passionate about their desserts. The big difference between the smaller and larger models were most notably in price. The smaller options might set you back about the same amount that you would spend on a toaster of coffee pot, while the high end options carried a price that that would rival the cost of your name brand stand mixer.
Expert Interviews & Opinions
Most Important Criteria
(According to our experts opinion)
Experts Opinion
Editors Opinion
Users Opinion
By Default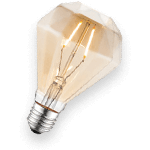 Ease of Use
By far, this was one of the most important things that we considered. Speciality treats are fun, but if they prove to be too difficult to make at home,
Frequently Asked Questions
q:

Where did this treat originate?

a:

While the exact origins of this little treat are generally unknown, the inventor of the original machine spinner came from a dentist by the name of William Morrison. He took this new invention to the World's Fair in 1904, where it became an instant success. It's original name was fairy floss, but took different names in various parts of the world, such as candy floss in the UK and cotton candy in the United States.
q:

How exactly is it made?

a:

It might look like it takes a little bit of magic to turn coarse sugar crystals into light and fluffy clouds, but the process is pretty easy to understand. Once you pour your crystals into the center unit, a heating elements melts the sugar. In the center, a component that has holes spins frantically in a circle, and the cystriphical force sends the melted sugar up through the unit where it is immediately cooled by the surrounding air to form that patented light and fluffy texture we have all come to love.
q:

Do I need to buy special ingredients?

a:

The one and only ingredient in this product is sugar, so you shouldn't have to run to the store to buy any special ingredients. While it is possible to make it with granulated sugar you could find in your cupboards, you may find it is a little tricky to get it to the right consistency, especially if they is any humidity in the air. Flossing sugar is something that is included with some machines, but it can be bought at speciality stores as well. This type of sugar is often flavored, and is at just the right consistency to make it easier to work with rather than table sugar. Another option that users love to try is to throw in a few hard candies into the chamber rather than sugar. At Christmas time, some users have even opted to throw in a few crushed candy canes for a fluffy seasonal treat!
q:

HOw long does it usually take to work?

a:

The answer to this question all depends on the type of unit that you buy. The smaller, lower powered options typically take much longer than the higher end options. These smaller options take about 5- 10 minutes to fully heat up, and one serving typically takes users about 2-3 minutes. With the higher end options, the unit can typically heat up in about 2 minutes, and each batch can be done in about 30 seconds. These higher end options are perfect if you are using it for a birthday party or family gathering.
q:

Is it easy to use?

a:

As far as loading up the sugar and turning it on, these machines are a cinch to use. Where users typically run into problems in in the fine art of twirling the sugar strands around a cone and forming it into a ball. Some companies such as the Great Northern Popcorn Company offer videos on how to twirl it over the base to ensure you get a perfect ball every time. One of the most common problems that users run into is dealing with hot and humid conditions- whether you are working outside or in a stuffy kitchen. Any amount of moisture will make it met before it even hits your tongue, so try and make sure you are working in cool, dry conditions to get the best results. It may take some practice, but the good news is that you can eat the failed attempts!
q:

How easy are they to clean?

a:

Hardened sugar can really be a pain to clean, but as long as you have a little time and patience, it shouldn't be too difficult. We felt that options that utilize stainless steel containers are just a tad easier to clean. Our best advice is to remove the drum from the base unit, and fill it with a little dish soap and very hot water. Let the solution sit for a moment to heat up the residual sugar, and then use a cloth to wipe the interior clean. It may take a little bit of extra effort, but it will ensure that there isn't any crystalized sugar left behind when you fire it up next.
q:

How long can my treat be stored in a sealed container?

a:

The bad thing (to some) about this sweet treat is that it is something that will need to be consumed immediately after it is made. If it is placed into a seal container, the longest it can be stored is about 2 hours. This lifespan could be severely diminished if it is being made on a particularly humid day, or if it is subjected to any type of moisture.
q:

Is it healthy?

a:

Considering that is is made completely of sugar, it isn't exactly considered to be a health food. However, since it only uses one ingredient, it is simple to determine just how many calories are in each serving. For instance, if you only use one tablespoon of granulated sugar, one serving will have 48 calories. If you compare it to other sweet treats that can be found at parties and carnivals, it isn't the least healthy option!
Subscribe to our Newsletter