Best Juicers
last updated:
Feb 07, 2020
In today's age, it is quite hard to make sure that you get the most nutritious meals and drinks available as everything seems to be processed in some way. That is why many are turning to juicing. Juicers enable you to make sure you get nothing but natural and nutritious juice that is handmade by you. These devices are easy to use and make a great addition to any kitchens arsenal. If you are interested in investing in a juicer for your home but do not quite know what kind of juicer you will need, you have come to the right place. Below we have listed the top ten juicers of 2019 that will be easy to use and ensure you get the freshest juice.
In a Hurry? The test winner after 12 hrs of research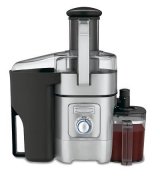 Cuisinart Die-Cast
Why is it better?
Is equipped with five different speed options
For a massive motor, it is actually very quiet
It is constructed with a combination of stainless steel and plastic
In a
Hurry? Editors choice: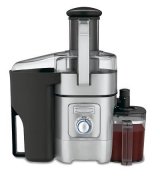 Test Winner: Cuisinart Die-Cast

16
Researched Sources
1.3k
Reviews Considered
12
Hours Researching
15
Products Evaluated
Use
Features
Ease of Use
Durability
By Default
Criteria Used for Evaluation


Use
While there are several factors that come into play in regard to the quality of juice that juicers provide, it really boils down to one simple question. Do you want the best juice quality imaginable or are you willing to settle for less? It seems like a rhetorical question but the big deciding factor will be the price. There is no doubting that masticating or cold press juicers deliver the most premium juice possible, as opposed to centrifugal juicers. But, they do so at a greater price than centrifugal juicers most of the time. Yet, why is the former so superior?
It all comes down to the lower speeds and gentle compression methods of cold press juicers. Because their augers oftentimes run at revolutions as low as 40 per minute, the natural nutrients and enzymes are preserved as the heat is reduced. Furthermore, they produce more juice as they waste less of the ingredients and the oxidation levels are also reduced. If you were to try the juice created by a cold press juicer and then the same drink produced by a centrifugal juicer, you would be able to tell the difference.


Features
Depending on the type of juicer you invest in, the design features you can look out for will vary just a little bit. However, let's start with the features that you need to assess regardless of the type of juicer. For example, the size and power of the motor will come into play. Now, juice quality is more important than the sheer power of the juicer but you still do not want a weak model. Considering the ingredients you are going to need to be reduced to pulp, it is going to take a considerable amount of power. A good reference is for the motor to have at least 1.1 horsepower.
But, let's say you are in the market for a cheaper centrifugal juicer. In this case, you may want to keep an eye on variable speeds as they will not operate as slow as cold press juicers, an external pulp ejection feature to prevent you from needing to clean out the basket constantly, and also the size of the pulp container to ensure it can hold a decent amount of pulp before you need to remove it.


Ease of Use
Never overlook this simple point of assessment when you are looking into a brand-new juicer. All you really need to do is remember what your juicer will be performing and you should then understand why this section is so vital. When shredding produce to a pulp, things are bound to get messy. Every single time you use a juicer, a mess will result and it is up to you to keep it looking brand spanking new. To do that, the juicer needs to play ball and should be easy to clean.
To ensure it is, check to see if it has some of the following features. Some of the newer models will be designed with a self-cleaning system and this is really handy. Also, some sellers will include a cleaning brush and other cleaning utensils. Oh yeah, it also matters how easy the system is to disassemble. If it is a hassle, it will be annoying to clean each portion and vice versa. Lastly, check to see what portions, if any, are dishwasher-safe. For people who have a dishwasher installed in their home, the more the merrier.


Durability
Answer this question real fast; have you ever dropped a bowl or kitchen utensil accidentally in the past? The answer is probably yes and the point of that question is for you to realize that humans make mistakes. It happens on a daily basis as humans are far from perfect. Why else do you think durability is such a key component when designing user products? For juicers, it all comes down to the quality of the parts. For instance, when you see stainless steel this is a plus as it can outperform other materials. Yet, at the same time, do not shy away from plastic. Several of the top models implement plastic, but not ordinary plastic.
Keep an eye out for Ultem plastic which is a high-strength semi-transparent material that is resistant to hot water. Top-end models may have the auger made out of Ultem and it is often advertised that this material is eight times stronger than regular plastic. Also, find out if a warranty comes with the juicer as some manufacturers will be confident enough to back their machine with a 10 or 15-year warranty.
Expert Interviews & Opinions
Most Important Criteria
(According to our experts opinion)
Experts Opinion
Editors Opinion
Users Opinion
By Default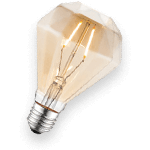 The more features the better
When you are in the market for a new juicer, it really comes down to how much money you are willing to spend. If you want to go all-out, invest in a cold press juicer with durable construction. This will result in the best juice possible and give you the energy you need to survive another day in paradise.
Other Factors to Consider


Versatility
What exactly are juicers capable of, you may be wondering? They can do more than simply juice soft fruits if that is what you are wondering. But, not all models will be able to perform in the same manner and may not be able to handle certain types of foods and produce. While the power of the machine comes back into play, you can also address the size of the feed tube. The larger it is, the less prepping work you will have to do as you may not have to cut up your produce.
Yet another benefit to masticating juicers is some versions will offer food processing functions and even come with attachments. These could then be used to process nuts, butter, ice cream and even leafy greens with ease.
Frequently Asked Questions
q:

Do You Have to Drink the Juice Right Away?

a:

This is a common question amongst the community of juicers if you want to call them that, and it is one you may have as well. With some juicers, like the model from Breville that was documented, there will be included jars that can be used to store the juice in a cooling setting for up to one to three days. Yet, in all actuality, it may be best to simply drink the juice right after you create it as this guarantees you are receiving all the minerals, vitamins, and enzymes that come from the juice.

If you end up storing the juice properly, which will be addressed here in a minute, you can still consume all the minerals and nutrients that are provided from the juice. But, for the best, flavor it is always best to consume right away (as with most other meals).
q:

Can a Juicer Help You Lose Weight?

a:

One of the primary reasons why people love juicers is it allows them to consume their daily need of fruits and vegetables without even realizing that they are. Being able to blend all sorts of different fruits and vegetables into an appetizing drink (sometimes) is a godsend, to be perfectly honest. As such, in theory, yes, owning a juicer could help you lose weight but it still rests on your shoulders. However, you could begin performing what is known as a juice fast.

In this type of diet, you will replace your meals with fruits and vegetables. As this will lack any solid food, you will probably lose weight at a rapid pace. Then again, you still need to consume fewer calories than you burn to lose weight. Given how difficult it will be for some people to refrain away from solid foods, just ensure you get a healthy dose of fruits and vegetables every day and that will be a great start.
q:

What Is the Difference Between a Juicer and a Blender?

a:

To begin with, no, juicers and blenders are not the same machines although you may mix them up in your head. Somebody may even accidentally call their blender a juicer but they are different machines. To just give you the brief of it to keep it as short and sweet as possible, when you use a blender you are utilizing the entire ingredient. For instance, if you blend produce then you will consume every aspect that is blended inside. Plus, the end result will be much heavier and thicker.

On the contrary, juicers will separate the liquid portion of fruits and vegetables from the pulp or the fiber. The end result here is a thinner drink that is loaded with vitamins, minerals, and enzymes. A blender can't produce these results as it will not separate the juice and the pulp.
q:

How Do You Properly Store Juice?

a:

As soon as you store juice away, you are allowing the oxidation process to kick in. However, you can manipulate this a little bit depending on the container that you store away the drink in. For instance, you should avoid most plastic containers as this will speed up the oxidation process. Instead, go with glass containers such as mason jars as these will seal tightly. This is the key, for the jar to be as sealed as possible.

In addition to this, it is also beneficial to fill up the glass container as high as possible. The less air that is allowed inside the jar the better it will be for your juice. What is nice about some juicers is they will come with a dedicated jar for juice storage.
q:

How Do You Remove Stains from a Juicer?

a:

All is good and dandy until you notice a big fat yellow stain on the side of your juicer. This can happen commonly with something like carrot juice and it can take a little effort on your part to clean. But, you may be able to do so with one of the following methods. For starters, you can try to use a solution of bleach, dishwashing liquid, and water to allow the portion of the blender to soak. Once you have soaked it for several minutes, come back and attempt to remove the stain again.

If this does not work, you can try to dampen a paper towel with vegetable oil and rub it over the stained area. After which, use normal soap and water to remove the oil.
q:

What Can Be Done with Leftover Pulp?

a:

While pulp is not going to be as much of an issue for you with a masticating juicer as it will continually expel it to the point that it is very dry, it can be for other juicers. When the time comes where you need to empty the basket, what exactly can you do with the pulp besides throwing it away? Of course, you could always just dispose of it but there are other alternatives. You could always take it and use it in your garden as it can be used as mulch. Or, it could simply be a nice snack for the birds in your backyard.

Better yet, why not use it in other recipes? You would be surprised to learn what you could use the pulp for in other meals, such as muffins.
Subscribe to our Newsletter