Best Bamboo Socks
last updated:
Feb 07, 2020
Socks are just socks, right; so what is so great about bamboo socks? Well, first of all, that first statement could not be farther from the truth. And, for the second question, you will quickly find out all there is to love about them.
Much like cotton, bamboo fabric is a natural material and it actually is derived from the pulp of bamboo grass. But, most people would agree that it is much better than cotton, especially when it comes to socks. Due to its built-in temperature control, soft and silky texture, and anti-bacterial nature, bamboo fibers can create some unbelievable socks.
That must mean that best bamboo socks will be created equally, right? Wrong; and that is where this buying guide comes into play. Several other factors will be involved, as you will learn when determining which option is best for you.
In a Hurry? The test winner after 3 hrs of research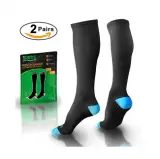 BAMS Bamboo Compression Socks
Why is it better?
Designed with graduated compression levels
They are incredibly soft and comfortable
Fight bad odors
In a
Hurry? Editors choice: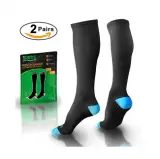 Test Winner: BAMS Bamboo Compression Socks

3
Researched Sources
92
Reviews Considered
3
Hours Researching
20
Products Evaluated
Comfort
Materials
Style
Breathability
Color
By Default
Our Top Picks for the Best Bamboo Socks
Criteria Used for Evaluation


Comfort
This is where bamboo really shines but there are some other factors to keep in mind.
One of the primary reasons why the bamboo fabric is often preferred for clothing (and in this case socks) is due to its incredibly silkiness and softness. Even when compared to cotton, it is amazing how much softer and better it feels against your skin. This is something that all bamboo socks are going to share.
However, some differences between them can make some more comfortable to wear than others. For starters, the best options will be hand-linked. In short, this means that the socks will be engineered by an actual person (using a machine). This allows for greater attention to detail which can lend its hand in this department.
Another factor to consider is if you want to deal with seams. The reason socks will be designed without seams is to reduce the irritation that is often caused by them. Engineers are pretty crafty, and they can get around making their socks with seams while also ensuring they are durable.
Now, specifically, those made with bamboo will often sport seamless toes. This means that there will be no seam that runs down the inside of the sock to the end at the toe area.


Materials
Most socks of this nature are also going to be designed with other materials outside of bamboo.
Given the fact that this guide is focusing solely on socks that are made of bamboo, this section would seem pretty pointless to add. While it is true that all the bamboo socks on this list are made with the beautiful natural fabric, most of them are also made with other materials. In other words, not a lot of these types of socks will sport 100 percent bamboo constructions.
As you already know, bamboo itself is a beautiful, durable, comfortable, and breathable fabric. So, the best socks will sport a high dosage of bamboo in their fabric blends. Typically, you will see as much as 80 to 95 percent of the blend feature bamboo.
But, there is always room for additional materials to be added. And, one of the most common would have to be elastane. Also known as Spandex, elastane is known for its incredible stretchy properties. Even just around 5 to 10 percent, elastane can make your socks feel more natural on your feet while you move.
Some socks will even include a small dose of either nylon or polyester. Both of these are synthetic fabrics, and while they will only be included in minimal amounts, they can add their special properties as well.


Style
Determining what type of socks you need to buy is going to go a long way for you.
When it comes to choosing a style of sock, it is incredible how many different ones are at your disposal. Even if you are looking for socks that are made with bamboo, it makes no difference as you still need to buy those that will work for the occasion you need them to work for.
The great aspect about these types of socks is they are incredibly versatile. You will find everything from ankle socks to mid-calf socks to compression socks to dress socks made with bamboo. The question is, what is the difference between the different styles?
Well, there are different ways to look at this. For starters, what length do you prefer? As noted, you have ankle socks, mid-calf socks, and possibly even knee socks. It is not as if one style is superior to the others as it just depends on your preferences and intended use.
If you need them for summer, you may want to stick with ankle socks. Meanwhile, for colder weather, mid-calf or knee socks may be more beneficial to you (it just depends). And, as for their specific style (such as dress, casual, diabetic, etc.), a lot of them will be able to be used for a wide range of situations.


Breathability
This is another area where bamboo is incredible. Again, though, keep some other factors in mind.
This is another example of why bamboo just takes care of itself when engineers utilize it for their garments. When implemented into socks (and any other clothing for that matter), it is going to amplify their breathability ultimately. And, there are a few reasons why this happens to be the case.
Firstly, bamboo is impressive when it comes to absorbing sweat and moisture. Cotton is also highly regarded as being incredibly absorbent and breathable. But, when you compare the two, bamboo blows cotton out of the water. Even the finest organic cotton in the world can't compete with bamboo when it comes to the amount of sweat it can absorb.
In turn, bamboo is also terrific at wicking the moisture away from your skin. Oh yeah, it is also naturally resistant to bacteria and any odor-causing germs which is simply another bonus. However, as with comfort, this does not mean that all bamboo socks are created equally in this department.
For enhanced breathability, some models will be designed with some venting. To couple with bamboo's natural breathability, this venting will allow hot air to escape. The result is a pair of socks that you will be dying to wear time and time again.


Color
While far from the most important section, this can still be a factor for you.
In the sense of color and style, these types of socks are no different than any other pair you have ever worn in your life. They will come in many different colors and overall visual styles and picking the options that you prefer is all going to come down to your personal preference.
Well, maybe that was misleading as the situation in which you need to wear them could also play a role. Specifically, if you require them for formal wear, if they will be exposed at all, you will want to think long and hard about which color would match.
Thankfully, if you do need them for formal purposes, as seen on this list, some options are correctly dress socks. So, they will typically come in standard colors such as black, brown, and gray. But, heck, even for casual situations you may want a specific color.
For some of you, this section will not hold too much importance, and that is fine. Others, however, will be more prone to buying based on visuals (though never make it the most crucial factor).
Expert Interviews & Opinions
Most Important Criteria
(According to our experts opinion)
Experts Opinion
Editors Opinion
Users Opinion
By Default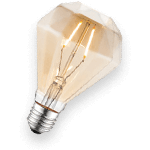 Comfort
The reality of the situation is that the bamboo fibers will make any bamboo sock comfortable to wear. This is something that all variations are going to share. There is more than meets the eye, however, and you will also need to pay close attention to some other features. For example, for maximum comfort, you may want to stick with seamless options.
Materials
Yes, it is obvious to say that these types of socks are going to be made with bamboo. The reason this section is important is that not all socks will sport the same percentage of the fabric. Additionally, most socks will incorporate additional fabrics into their blend. While these will still have the fantastic characteristics of bamboo, they will also sport the properties of whatever other fabrics are integrated.
Style
Much like any other garment in your closet, socks come in different types of styles. Even when made of bamboo, this is going to be no different. Remember, bamboo is just fabric and nothing more. The best way to go about this section is to determine what you want these types of socks for. Do you want them for casual purposes or more formal events? Also, will you be wearing them in the summer or winter?
Frequently Asked Questions
q:

Are they environmentally friendly?

a:

The reality is that bamboo itself is one of the most eco-friendly plants on earth. Remember, while bamboo can be made into fibers, it is a plant, and that is what makes it natural. However, there needs to be somewhat of an asterisk added to this section, and here is why.

While bamboo itself is eco-friendly, the process of actually making bamboo fabrics (and this would include socks) is going to require a lot of chemicals. These chemicals can harm the environment but do not worry as engineers have an answer for it. Many companies will recycle these chemicals to lower the impact they have on the environment.
q:

Are they warmer than wool socks?

a:

It has been hinted at a few times throughout this guide. These types of socks can be ideal for use in the winter, though it does depend on the style you buy. Yet, another highly popular material for a winter socks is wool (check our list on the best wool socks here). Thus, this has led to several consumers asking the question of which fabric is warmer.

For the most part, socks made of bamboo are not going to be warmer than those made primarily out of wool. It just comes down to the insulating properties of wool as it is just perfect for socks that need to be worn in the winter.
q:

How do you clean them?

a:

The best way to go about washing your bamboo socks is to assess the care instructions that are provided by the specific company. After all, different types of fabric blends will be in play, so there are going to be different methods of washing them.

For most bamboo garments, in general, though, it is going to be recommended to wash them in cold water on the gentlest cycle that your washing machine has. You also may not want to dry them in high heat, either.
q:

What about storing them?

a:

You will be able to store your new socks in the same manner that you store your other ones. This is, of course, granted you store them in a dresser. About the only thing you need to be careful of is storing them in a location where they can be damaged by heat.

For example, keep them away from radiators or vents as these will most likely damage the individual fibers. Inside a dresser drawer away from such heat sources, though, is going to be just fine.
q:

Will bamboo fabric shrink in the dryer?

a:

Remember when it was advised that you avoid drying these types of socks in high heat? Well, that is because bamboo fibers can be prone to shrinking if they are exposed to such a heat source (your dryer). To err on the side of caution, you should expect your bamboo socks to shrink if placed on the highest heat setting of your dryer.

So, either allow them to air dry or dry them on a low-to-medium heat setting. Then again, if you want them to shrink a little bit then go on ahead and dry them in high heat. Just be aware that they may shrink more than you want them to.
q:

Is bamboo better than cotton?

a:

Whenever you compare two different types of fabric, the goal is to be objective as possible. There is no other way to slice it; bamboo is better than cotton as a fabric. It virtually every way possible, bamboo holds the advantage.

This has been alluded to several times, but it is much more absorbent than cotton. Additionally, it is also much softer and is also more durable. This says a lot given how soft and breathable cotton is, quite frankly.
Subscribe to our Newsletter