Best Battle Ropes
last updated:
Mar 13, 2020
All types of athletes using ropes for training will feel a notable increase in endurance, strength, mobility, and stability. For the greatest result, the user should understand the difference between a great and subpar battle rope. Below we have listed the top ten best battle ropes in the market today, and even included detailed criteria for each product to help you decide which one suits your work out needs best. There are many reasons why you would use one are nearly endless in terms of physical activity. They are a terrific supplement to weight training and create specific force and tension from certain angles that are difficult to achieve otherwise. Check out our list and add battle ropes to your workout regimen.
In a Hurry? The test winner after 13 hrs of research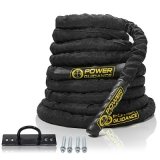 Power Guidance
Why is it better?
For improved grip and handling, the handles have been heat shrunk
Is backed by the manufacturer's 100 percent satisfaction guarantee
The overall design is built to withstand rigorous use
In a
Hurry? Editors choice: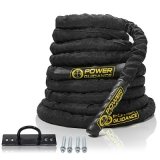 Test Winner: Power Guidance

15
Researched Sources
1.5k
Reviews Considered
13
Hours Researching
15
Products Evaluated
Materials
Size
Durability
Use
By Default
Criteria Used for Evaluation


Materials
When it comes to battle ropes, there are really only a few design elements that you need to be aware of. One of them and a very prominent one is the materials that are being utilized. Most often, battle ropes will be made from Poly Dacron (which is made from Dacron plastic fibers and polypropylene) or manila. There really is not much of a contest here and you should always prioritize battle ropes that are made from Poly Dacron. After all, it is not a coincidence that there are zero manila ropes present on this list.
The advantages that Poly Dacron holds over manila are durability and shedding (or lack thereof). Because this type of rope is designed with twisted strands (oftentimes three), there is a suitable amount of strength that the rope provides. In addition, the polypropylene adds an additional amount of strength. Plus, this type of rope will not shed which is what manila is notorious for. Unless you only intend on using manila ropes outside, they will be a hassle as their fibers will come off everywhere.


Size
You may be a little confused, if you are new to battle ropes, to why the length of the rope would matter so much. It makes more sense when you visualize what you will be doing with the rope. Essentially, you will be splitting the rope in half as each hand is going to hold a portion of the rope. So, if you have a rope that is 30 feet, only 15 feet of it will be in front of you because you are splitting it in half. Why is this important? The longer the rope is, the slacker you are giving it and the more fluid it will move when you are exercising.
Thus, probably the most popular length choice is 50 feet. This gives you 25 feet for each hand and that tends to suffice for most people. If you want to go with a shorter rope, which will actually increase the intensity of the workout, you need to realize that they may not allow you to partake in traditional rope exercises.
Length and thickness go hand-in-hand with battle ropes, but they are both so important that they deserve their own sections. Arguably, the thickness could be more vital than length. Because the thicker the rope is the more difficult the workout is going to be. There is no way you can get around it so be sure you know what you are getting into. For most everyone, 1.5-inches of thickness is going to be enough to get a suitable workout. Heck, this diameter will still end up kicking your butt in the long run.
It may not appear so, but when you increase the thickness to 2-inches it will wall practically anyone (even if you are a fitness and weightlifting guru). Especially, if you have smaller hands as you will not be able to grip the rope for too long. Most of the time, you will not see many manufacturers offer thickness of 2.5-inches. Unless you honestly believe that you possess the ability to handle this thickness, which is highly unlikely unless you have massive hands, you will never have the need for this amount of girth, anyway.


Durability
Longevity and durability, when it comes to practically anything, are always going to play a pivotal role in the buying process. Battle ropes are certainly no different and, in fact, maybe more important than others due to the nature of their design. When you work-out with a battle rope, you are consistently slamming the rope on the ground to achieve what you are setting out to do. Clearly, given the abuse and impact that these ropes will end up taking, they will not last forever. But, they should last a decent amount and if they start fraying within a few uses, they become less efficient over time (and will eventually break right in half).
One special design integration to look out for is protective sleeves. These, which are typically designed from 600D oxford or nylon and waterproof, will literally encase the rope and take the brunt of the impact. Think of it along the lines of a smartphone case. Would you use your smartphone, which is probably pretty fragile depending on the model, without a case?


Use
Truthfully, you can probably enhance the lifespan of your battle rope depending on what surface you are using. If you are using floor mats at your local gym, as opposed to rough and rugged concrete, you will probably see an extension of its life. But, when it comes to the question of where you can use it, it goes back to the issue with manila: shedding. With Poly Dacron, the fibers will not shed so you are not left with an annoying mess. This is not the case with manila.
So, you could feasibly use a manila battle rope inside. However, after your training sessions have concluded, you must clean up and sweep the fibers that are left on your floor. Why would you want to put up with this annoyance each time? As far as workouts, most battle ropes will be able to perform (depending on the length) all the training exercises that others do.
Expert Interviews & Opinions
Most Important Criteria
(According to our experts opinion)
Experts Opinion
Editors Opinion
Users Opinion
By Default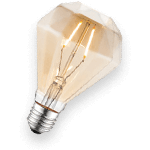 Size Matters
Keep in mind to choose a length and a thickness that adapts for you and always, always remember the resilience! What makes the elite ones superior to the rest of the pack is their durability, proper thickness and length, and overall construction.
Frequently Asked Questions
q:

What Do Battle Ropes Exercise?

a:

It can sometimes be a misconception when people believe that battle ropes are only used to work out your upper body. While the misconception is not that they provide intense workouts for your upper body, they work out plenty of other areas of your body. In fact, for just a short period of time, they can provide an intense workout for your entire body. Battle ropes will move your muscles in ways that you have never imagined.

So, if you were to simply partake in some battle roping exercises for a few minutes, you could work out your upper body, glutes, abs, and back. Of course, if you expand your regimen and do some squats, lunges, or jumps, you could work out your legs and lower body, as well. Simply put, if you choose the appropriate exercise, battle roping can work out any muscle and body part that you can think of (give or take).
q:

Where Can You Mount the Battle Rope?

a:

Although it has not been mentioned yet, you do need to have an anchor point when you begin battle roping. What this means is you need to secure the opposite end of the rope so it will stay in place. To do so, you can anchor it in a variety of ways and locations. For example, you could wrap it around a tree or any type of pole (telephone, basketball, etc.). If you do not have access to this, for a more permanent solution, you could buy anchors that are specifically designed for battle ropes. Or, you could use a kettlebell and thread the rope through it.

However, the easiest way to anchor it is to have someone else hold it for you. While this means you are limited to the type of workouts you can do, this may be the most convenient as you do not have to worry about finding a proper anchor point elsewhere.
q:

How Close Should You Hold the Rope?

a:

One of the benefits of battle ropes is you can tailor the workout to your needs. So, if you had eaten all your vitamins and Cheerios for breakfast that morning, you may be looking for a more intense workout. When it comes to battle ropes, the amount of slack you give will determine the workload. Thus, this is why it is nice to have a longer rope as you can always adjust the slack. As such, the closer you get to the anchor point the more the force and tension will increase. This will result in a much harder workout and if that is what you are looking for, great.

A piece of advice, though, is to limit the time you are close to the anchor point. For every two minutes, you are closer to the anchor point, spend the next minute farther away. This one-minute will almost act as a cool-down period, while also stretching your muscles.
q:

How Long Should You Workout with a Battle Rope?

a:

As any fitness and weightlifting aficionado knows, there comes a moment where your muscles are A: completely spent and should not be pushed any farther. Some may not realize that over-working out your muscles can actually have serious repercussions for your health. For instance, it can actually suppress your immune system. What happens is when your body and muscles are over-fatigued, your body will respond by using the reserved energy for your immune system to repair these muscles. As such, illness can result and it is something that you want to avoid.

With that being said, how long should your battle rope sessions be? Honestly, it may be shorter than you might think. As various research has indicated, simply exercising for 10 minutes with battle ropes can be a sufficient amount and an intense session. Unless you have physically partaken in battle roping, you can't grasp the tole it takes on your body.
q:

In One Session, How Many Calories Will Battle Ropes Burn?

a:

The reasons why you want to use a battle rope may vary. Some may feel the need to do so to work out their upper body, increasing the mass of their muscles. Others may simply like the idea and convenience of exercising with a battle rope. Then, you will have those that only care about how many calories they will burn. However, the calories you burn will be reliant on a few factors.

For example, a heavier individual will burn more calories than a lighter person (most of the time). Because muscle burns more calories than fat, a larger person could still burn less than a smaller individual. But, there was a study that was conducted and published in the Journal of Strength and Conditioning. The research that was found was that simply swinging battle ropes for 10 minutes would burn around 110 calories.
q:

Can Battle Ropes Get Wet?

a:

Most of the time, it will not be much of an issue (for the rope) if it gets wet. Of course, a lot of the times the rope themselves will be water-resistant or feature a nylon sleeve that is waterproof. In both of these cases, water will not affect the rope in any way, shape, or form. But, let's say that the rope does succumb to water, it will still be fine no matter.

However, when the rope begins to absorb the water (if it does not have a waterproof protective sleeve or is not water-resistant) then the weight will be significantly enhanced. The ropes can be pretty heavy by themselves and add that extra mass may prove too much for your body. Also, it is not wise to let the water sit and to store the rope while it is in this state because mildew could result.
Subscribe to our Newsletter