Best BCAA Supplements
last updated:
Feb 07, 2020
Are you searching for a feasible means of improving your workout experience? Outside of improving your technique and simply exercising the right way, specific supplements can assist. In specific, those that provide you with branched-chain amino acids or BCAAs for short. BCAAs are a group of essential amino acids that can boost your muscle growth and also help with weight loss (among other things). But, finding the right supplement, while not terribly exhaustive, will require you to know a few things. Doing so can increase the likelihood of finding a brand that you love. Thankfully, that is what we are here for so if you stick with this guide, you will be provided with the necessary tools to buy the right product for you.
In a Hurry? The test winner after 3 hrs of research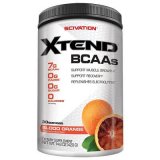 SCIVATION XTEND POWDER
Why is it better?
There are 17 flavors to choose from
You get seven grams of amino acids per serving
The formula is sugar-free
In a
Hurry? Editors choice: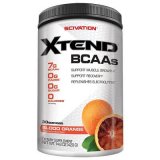 Test Winner: SCIVATION XTEND POWDER

5
Researched Sources
20
Reviews Considered
3
Hours Researching
17
Products Evaluated
Effectiveness
Use
Product Purity
Potency
Value
By Default
OUR TOP PICKS FOR THE BEST BCAA SUPPLEMENTS
Criteria Used for Evaluation


Effectiveness
The brand you buy needs to be able to deliver the goods, right?
In order for you to understand why these supplements are effective, in the first place, you must first know what they are. In short, BCAAs are branched-chain amino acids that feature three of the most critical essential amino acids that your body needs. You see your body needs 20 different types of amino acids to function properly. However, of those 20 only nine are considered essential and these nine can't be made by your body. But, BCAA supplements provide you with three of them.
These three are leucine, isoleucine and valine. They make up the BCAAs and are all essential. However, you will most often see the ratio between them is 2:1:1 (in favor of leucine). The main reason for this is leucine itself is critical for muscle growth. But, even though some experts may suggest foregoing the other two amino acids, they should be included as they can increase the muscle protein synthesis even better. However, not all options on the market will deliver the same amount of BCAAs per serving. Most will offer five grams per serving but you will sometimes see more or less. As for how much your body needs, it will depend on various factors such as your gender and workout regimen.


Use
How easy a powder is to mix and subsuquently consume is going to play a major role in your decision.
Now, it is worth noting that these supplements can be bought in either powder or capsule form. But, and this is evident based on the list above, the most popular form is powder. As you may have guessed, though, you do not merely consumer the powder by itself. Doing so would be so outrageously unbearable that it would be impossible to digest. So, this means that you will need to dissolve the powder in some sort of liquid. Typically, this is going to be water but if the powder is unflavored, you may want to dissolve it in a fruit drink (or something else).
This is where a common annoyance can come into play, though. You see depending on the option that you go with, it may be nearly impossible to mix it well. The result may end up being a drink with large clumps (which no one wants to digest). Yet, if the powder is relatively easy to mix then the digesting will be much easier. So, do your research and see what other buyers have been saying about the powder.


Product Purity
It is not wise to mess around with this section as the last thing you want is to consume a formula that is not pure.
When you buy a product that is designed to improve your health in any such fashion, the purity of it will come to the forefront. As you guessed, that is no different when you go to buy a BCAA supplement. In order to ensure that you do buy a formula that is pure, you need to keep a few important things in mind. Firstly, where was the powder produced? This is not so much the geographical location as much as it is the physical location. In other words, does the manufacturer process it on state-of-the-art equipment in their own personal laboratory (or any other certified lab)?
Secondly, has it been tested? Some designers will perform rigorous testing to ensure that their formula is pure. Along the same line, you should also look for any options that are banned-substance tested. If any product is marked with this claim, it means that it was tested to be free from relevant contamination with prohibited substances. Lastly, you can look for manufacturers that obtain their BCAAs from natural botanical sources.


Potency
In addition to the actual potency of the flavor, look for a variety of flavor options.
There is one of two ways you can go about this. On one hand, you can opt for a supplement that is unflavored. Or, of course, you can go with a flavored option. Starting with the former, this can be achieved with both powders and capsules. This is pretty obvious with capsules as you merely swallow them with a glass of water or other liquid. But, with powders, there are unflavored options. Be wary, though, if you opt for this route, avoid mixing with water. Even though unflavored options will lack any one specific flavor, they are often incredibly bitter and hard to consume. To make it easier, mix these with flavored drinks (such as fruit drinks).
Now, you can also go with a specific flavor. This is probably the most popular way to go as most sellers will provide you with a strong amount of flavor options. At the same time, though, do not expect any one option to taste amazing. In fact, if you can at least get it down without gagging, you should consider that a win. Some manufacturers will compensate for the lack of sugar with added sweeteners, though, and these can be quite potent. The best thing to do is to search through consumer feedback to see what previous buyers have said about the flavor.


Value
As a consumer, you always want to spend your money wisely and here it is no different.
When you were in school, did you ever ponder to yourself when you would ever need to use math? Well, here is one such instance. If you want to determine the value of any one option then you need to look at more than just the price. While the price is one of the variables that you need to assess, there are others too. In addition, you have to keep the number of servings per bottle and how many grams of BCAAs you get per serving in mind.
So, just because one model is cheaper than the other it does not necessarily indicate that it has a better value. And, even though there is not a set algorithm to produce the best value, keeping all these variables in mind will help you buy the option you feel provides the best value.
Expert Interviews & Opinions
Most Important Criteria
(According to our experts opinion)
Experts Opinion
Editors Opinion
Users Opinion
By Default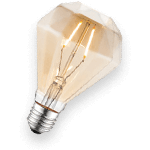 Effectiveness
BCAAs provide your body with three of the nine essential amino acids that your body needs but can't make. This is what you can expect from any brand that you buy. However, not all of the formulas are going to be the same. What you need to keep an eye on is the ratio of the amino acids and how many grams you are getting per serving.
Use
If you plan to go with a powder version then you need to be fully aware that not all of them are going to be easy to mix and subsequently consume. In fact, this is one of the most common issues that buyers will run into. It can be frustrating to receive a powder that simply will not mix well with liquid no matter how hard you try.
Product Purity
Oh boy, is the product purity ever important here. When it comes down to it, though, any product that is designed to improve your health (in this case your physical well-being) is going to have this importance. In order to virtually guarantee that the option you go with is pure, though, you need to pay attention to the details and figure out the processing method that was utilized.
Frequently Asked Questions
q:

Who should take BCAAs?

a:

To be honest, this really comes down to what you need BCAAs for, in the first place. To elaborate, it mostly comes down to whether you are a casual exerciser or if you are an exercising enthusiast. The reason it matters is that if you fall into the former demographic, you can probably get away with other means. For example, if you merely eat an adequate amount of protein from whole food sources then you should be fine. Of course, if you are an avid exerciser, you may want to add a BCAA supplement to your training regimen as it is going to help you recover afterward.
q:

Are there any risks involved?

a:

If you know anything about drugs and likewise products, you know that there can always be side effects. Now, it is worth noting that harmful side effects have not been linked to taking these supplements orally. Yet, as was just alluded to, there can be some side effects and the most common ones are headaches, body pains, and nausea. In addition, though, there is a potential risk of these amino acids interfering with blood glucose levels after and during surgery. Also, as a side note, it is not advised to take BCAAs if you are pregnant or breastfeeding.
q:

When is the best time to take this?

a:

If you think about this question logically for just a moment, you will probably be able to answer it. The most logical answer to this question is to take the amino acids right around the time you partake in your training. However, should you do so after your workout or before it? Well, if you are taking a high dose per day, you could probably do both especially if you are preparing to endure an intensive workout. If this does happen to be the case, also, then you can shoot for right around 15 to 30 minutes either after or before your workout.
q:

What about before you go to bed?

a:

Yes, this is playing off of the last question. It is certainly an intriguing one, though, and that is why it is being highlighted on its own. So, can you take these essential amino acids before you go to bed? Well, why not? You really can take them at any time during the day so the real question is; will doing so before bed yield any unique results? Interestingly enough, these amino acids have been shown to elevate growth hormone levels and lower cortisol levels. And, because both of these play important roles while you sleep, it means that there may just be an incentive to taking these before you go to sleep.
q:

Can BCAAs cause acne?

a:

This is one you may or may not have heard much about. Most of you, however, are probably fully aware of what acne is. But, for those of you who need a refresher, this is a common skin condition that usually affects people in their teenage years. However, could it be linked to these amino acids? Well, first off, there is not a ton of scientific evidence that backs this up so take it with a grain of salt. Yet, leucine (which is one of the amino acids that makes up BCAA) activates lipid production and this is what is believed to be the main culprit. Again, though, this is not written in stone and you should look up other remedies for your acne issues (if you have any).
q:

Is this stuff banned in any capacity?

a:

Due to the performance advantages that these amino acids can produce, it is not too much of a surprise if there are people out there looking to take them for athletics. The main question then becomes, though, is it legal? For the record, BCAA supplements are legal in the United States so you certainly do not need to worry about that. But, what about an organization like the NCAA? While they do ban specific drugs, BCAA is not listed as one of them on their page. Now, it is mentioned that many supplements can be contaminated with banned drugs that are on the NCAA's page of illegal substances.