Best Gloves For Kids – 2021 Edition
last updated:
Jan 07, 2021
Kids often like gloves that have their current favorite character or superhero on it, but those aren't always the products that provide enough warmth for hands and protection. For that reason, it becomes a little difficult sometimes to find a happy medium. However, even if you can't find gloves with Paw Patrol on it or in their favorite color, any glove will be hard to resist when they feel the chill of the outdoors. When searching out the best kids gloves on the market today, you'll notice there are so many options and it can be difficult to select the right product.
Great gloves for kids, for children or adults, should be comfortable, weather-resistant, and warm. To jumpstart your research, we've compiled a list of the top ten best gloves for kids. You'll also discover some criteria to evaluate before you make your selection.
This is the best product on our list that is currently in stock: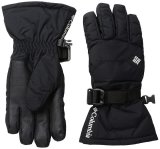 Columbia Youth Whirlibird
Why is it better?
Good waterproof features
Touchscreen compatible
Warm
In a
Hurry? Editors choice: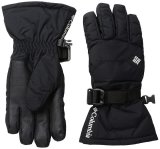 Test Winner: Columbia Youth Whirlibird

17
Researched Sources
1.5k
Reviews Considered
15
Hours Researching
18
Products Evaluated
Style
Insulation
Weather Resistance
Features
Fit
By Default
Top Winter Gloves for Kids
Criteria Used for Evaluation


Style
With so many styles to choose from, how do you know what is best for your little one?
When you're searching for the best gloves for kids, you'll come across a variety of options that include both gloves and mittens. While we focused on gloves in our review, we'll tell you the differences below so you have a better understanding of what both gloves, mittens, and the combination of these two standards can offer your child.
- Gloves come with individual fingers divided, so you get five full fingers and a better range of motion. Gloves provide the flexibility that mittens don't offer and work well for children that will need to handle cold-weather gear or make other adjustments to their winter clothes to stay warm. Some gloves come with lightweight options that breathe well and allow moisture from sweat to absorb outside of the glove, making temperature regulation excellent since your child's hands will stay warm and not overheat.
- Mittens typically feel warmer than gloves since your fingers will create more body heat when they aren't separated by materials like they are with gloves. With mittens, children won't be able to make easy adjustments to their gear or have much finger flexibility, so many active children prefer to have more flexible fingers.
- Lobster style gloves blend gloves and mittens together, keeping your index and middle fingers combined and your ring and pinky fingers together. They are a good cross-style to help increase warmth like mittens while still providing flexibility like gloves, but they tend not to be as warm as mittens, nor as flexible as gloves.
- 3-in-1 styles are made for both gloves and mittens and combine a shell glove or mitten with a removable liner on the interior. Most 3-in-1 styles add a lot of versatility, since you can use the shell and lining together, or pull them apart when the weather gets warmer. If you purchase gloves made in the 3-in-1 style you'll get a lot of flexibility to handle gear.


Insulation
Good insulation works to keep hot air in while wicking moisture away from your hands.
Hands sweat inside of gloves, and a moist environment in cold weather can make your hands uncomfortable. We wanted to ensure that we selected materials that worked double duty to keep hands warm and dry in cold temperatures. To achieve this, there are few materials that we found were the most effective.
A polyester lining is one of the best and most cost-effective options. This material is not only affordable, but it is also incredibly tough. The most popular polyester lining comes in the form of fleece. On its own, the fabric is fairly breathable, but when paired with a leather or Gore-Tex shell, it really shines. The reason fleece is used often is because it wicks away moisture, it dries quickly, and it is incredibly soft and cozy.
Down is another great option to trap in heat. If it's good enough for ducks, it is good enough for your hands! The downside to down, however, is that it can clump up over time and become less effective. Microfiber lining is a great alternative to down. It works much in the same way, but is often treated with water-repelling materials and comes in at a much more affordable price point.


Weather Resistance
Keeping water out is the most important feature when shopping for gloves.
So, what type of materials are the most effective at keeping water and snow on the outside of the glove? There are a few different materials to select from, each of which has specific pros and cons that we will explore below. Be sure to weigh all of the pros and cons to find which works best for you.
Leather is one of the most effective materials to keep water out. What we love most about leather shells is that they are often treated with an additional layer of waterproof material that wicks water off of the surface. Leather is great because it is thin and lightweight, and promotes a full range of motion without feeling too stiff. The downside to leather is that it often comes at a much higher price point.
Gore-Tex is another great material to keep water out and heat in. Gore-Tex is often found on the shells of wither coats, but it is also great for gloves as well. It is composed of five different layers of materials that all work together to wick water away from the surface and keep your hands comfortable. The downside to this material is that if it is not cleaned regularly, it becomes less and less effective over time.


Features
Smart design features make it easier for your little one to wear them all day long.
Heated Options
Some kids gloves come with battery-powered heating systems to help boost warmth inside the gloves even when the weather gets very cold. These batteries often come as rechargeable lithium-ion batteries and can be adjusted for different temperatures inside the gloves.
These types of gloves tend to cost much more than your standard glove, and they are also going to be heavier and bulkier. While you don't necessarily need this feature for your child and it can work to slow your child down a bit since heated gloves tend to be less flexible, it's an option you can consider if you have the money.
Touch-Screen Compatibility
Many kids' gloves today come with fingertips that are made to be touch-screen compatible, and also feature palm areas to help children hold onto smart devices. This feature means your child can play with his or her phone or smart device without having to take his or her gloves off and feel the cold weather.
Kids winter gloves that are touch-screen compatible are usually lightweight or mid-weight and come with the flexibility to help you not only move better while active but also to help hold the smart device. If you know your child will use smart devices often while outside, this is a great feature to consider.
Fit
If your little one finds that they don't fit quite right, they are less inclined to actually keep them on their hands!
Finding the right fit is incredibly important if you want your little one to actually keep them on their hands. If they fit too tightly, they won't have the range of motion needed to grip ski poles or build a functional snow fort. Too loose, and they won't work to keep cold air away from their hands.
As a parent to a growing child, you may feel compelled to buy slightly larger to fit as they grow. However, it is super important to buy a size that fits their hands as they are to ensure that they are effective at keeping cold air and moisture away from their hands. However, if you feel unsure of a size, it's always better to err on the side of too large rather than too small.
Be sure to consult the sizing chart before making your final purchase. Some brands offer sizing in standard Small, Medium, and Large options, while others use a numbered system. We suggest busting out that tape measure and measuring your little one's hands from the wrist to the tip of their middle figure for an accurate measurement before you make your purchase.
Expert Interviews & Opinions
Most Important Criteria
(According to our experts opinion)
Experts Opinion
Editors Opinion
Users Opinion
By Default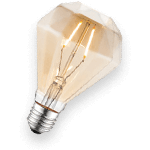 Why Does It Have A Pocket?
That small pocket along the topside of the palm isn't just for tiny object storage! To add another layer of warmth on super cold days, these pockets are designed to hold additional heat sources, such as heat packs. These disposable heat packs are composed of iron, activated carbon, and water. When they come in contact with oxygen, they naturally heat up to keep your hands nice and warm.
Layering
Layering is the key to staying warm in the winter. As a general rule, kids should use one more layer than adults. The layering process should start with a thermal base layer and end with something nice and warm, like a fleece jacket and/or a snowsuit. The middle layers should be comfortable and well-fitting. If your child will be playing in the snow, you may want to avoid thick cotton materials because they can take a while to dry.
Other Factors to Consider


Comfort
When looking to invest in gloves for your children this winter season, one of the main factors to keep in mind is the comfort that the gloves provide. You not only want your children to be protected from the cold but also to be comfortable so they can play in the snow for hours. If it is possible to bring your little one into a store so they can try on the gloves and make sure they fit great if you can not go into a store and are buying the gear online, check the customer reviews to help you make a decision and ensure that the kid's gloves will be comfortable.
Frequently Asked Questions
q:

How do you choose the right ski gloves for your child?

a:

Most gloves made for children that ski or snowboard include features that will keep your child's hands warm and dry. They are usually made up of:

-An outer shell area that's made of leather, Kevlar, nylon, or some other flexible, durable material
-An insulating layer for warmth
-An outer membrane that is waterproof and breathable

The most important feature to look for when selecting the best gloves for kids for your child's use is to consider both comfort and fit. You want to make sure your child can easily get his or her gloves on and off, and the gloves feel flexible enough for their activities. Plus, you want to make sure their hands feel warm and dry, and that there is plenty of waterproof or water-resistant protection if you know you'll be outside when the weather is wet.

Also, remember to take a look at the optional, additional features that come with your kid's gloves. Some of these bonus features can really benefit you and your child while outside. For instance, if your child's nose runs often, getting gloves that feature a nose wipe can be an added bonus. Or, if your child likes to use his or her phone or another touchscreen device outdoors, getting touchscreen-compatible gloves can be a great bonus feature.

So, you'll want to consider exactly what your child needs, and whether or not he or she needs any additional features and benefits on the gloves for better protection.
q:

What are the major differences between ski and snowboarding gloves?

a:

If you do a lot of snowboarding with your child, then you want them to have a pair of snowboarding gloves that include wrapped fingertips and a reinforced palm, because snowboarding requires more hand movement so you want more durability and flexibility in your snowboarding gloves. Also, some snowboarding gloves come with wrist guards for more safety. Ski gloves don't commonly feature these items, and aren't really necessary, either.
q:

How do you get the perfect fit for kids' gloves?

a:

Making sure the gloves you select for your child fit well is a necessity if you want to ensure that your child's hands will remain warm and comfortable while the weather is cold outside. A good fit also helps to make sure the gloves will stay flexible while heating hands well. If gloves are too big, they won't work well to insulate the heat and also can make your child clumsy when he or she attempts to hold something.

When kids snow gloves are too small, they won't be flexible enough to help with movement and also can keep the wrists open to cold weather exposure. To make sure that the gloves you select fit your child well, make sure the gloves have about a quarter of an inch of material at the end of outstretched fingertips. Have your child make a fist to ensure the gloves don't restrict movement. It's always a good idea to have your child try gloves on before purchasing them, to ensure they fit well and are flexible enough for everything he or she wants to do while outside.
q:

Are leather gloves better?

a:

Leather kids gloves are always a good option since they provide warmth and are very durable, but either you or your child will need to be up to maintaining the gloves. Leather gloves have to be treated regularly to stay in working condition during the cold weather months, so you'll need to figure out if either you or your child can take care of the gloves. If not, there are plenty of other durable fabrics you can select that are much easier to wash and maintain.
q:

Should I buy glove liners for my child?

a:

Glove liners are usually worn to give skiers and snowboarders an extra layer of warmth underneath their gloves and work well when the weather is very cold. Glove liners are usually made of breathable material, insulate well, and are very thin. If your child's hands become cold easily, or you know you'll be out on some very cold winter days, then you might want to consider purchasing glove liners, but they aren't an absolute necessity in most winter weather conditions.
Subscribe to our Newsletter