Best Snow Boots for Kids
last updated:
Feb 07, 2020
We all have fond memories of being children and the first snowfall hitting, we would be jumping for joy knowing a winter of fun was about to begin. The first thing we would do is run to the closet put on our snow jacket, pants, and most importantly our snow boots. Now when the temperature drops, bringing plenty of ice and snow outside, you'll want to make sure your little one has adequate footwear protection, so that days of active outdoor fun are spent warm instead of shivering. That way you can make sure your little one has some winter memories of their own, and bask in all the activities that winter provides. So check out our list below, and feel confident that your child will be not only protected this winter but will be able to create a lifetime of memories this winter.
In a Hurry? The test winner after 9 hrs of research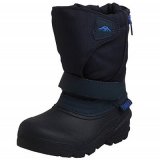 Tundra Quebec Boots
Why is it better?
Wide range of colors
Durable
Temperature rated to -22F (-30C)
In a
Hurry? Editors choice: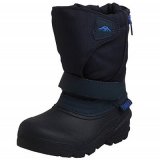 Test Winner: Tundra Quebec Boots

14
Researched Sources
1,329
Reviews Considered
9
Hours Researching
10
Products Evaluated
Materials
Insulation
Features
Ease of Use
By Default
10 Best Snow boots For Kids
Criteria Used for Evaluation


Materials
Snow boots are designed with a few features and areas in mind that you'll want to research in-depth to make sure you purchase the best kids' snow boots for your child. We'll cover the snow boot construction areas you'll want to look at in your child's boots before you make your decision below.
Snow Boot Uppers
Uppers in snow boots can be made from a bevy of different materials, which include padded or quilted nylon, suede, textile, and leather. The best uppers usually come with some kind of waterproof and weather-resistant coats and fabrics designed into them.
Snow Boot Midsoles and Insoles
Most high-quality snow boots made for children include a midsole area, made between the outsole and insole, combined with the insole to feature extra cushioning and shock absorption. Also, many kids' snow boots come with molded footbeds that can help better fit your child and support their feet better. Many midsoles and insoles are made with EVA, which is a lightweight foam that also compresses down for more flexibility. Sometimes, you'll find that the footbed area of snow boots has a faux sheepskin lining or other soft fabric to create more comfort and warmth. Some inner boot areas are also removable for easy washing capabilities.
Snow Boot Outsoles
Most kids' snow boots come with soles that are made from rubber because this material is durable, lightweight, and waterproof. On the outsole of your kids' boot, you want to make sure they are designed with a waterproof material or coating, although rubber is pretty standard in most of the snow boots we've listed here since it does provide weather-proof protection. Also, some manufacturers make their boots with excellent traction on their soles to help with slippage when on the snow and ice. If your little one is prone to accidents, you'll want to consider a snow boot with an outsole that will provide grip, stability, and support in the ice and snow during those wet and cold days for extra safety.
When considering the construction of kids' snow boots, you'll want to remember exactly what you feel your little one will need on those cold, winter days. First, you want to make sure you purchase a snow boot with water-resistant uppers at the very least, if not fully waterproof uppers, since you'll want their feet to stay dry. Plus, when looking at the interior of the boot, you want to ensure the boot has a lining that's cozy and comfortable for extra warmth.
Many boot midsoles and insoles on the interior of the boot are made to be removed and washed in your washing machine, providing extra protection and easy cleaning. Some insoles on boots are also antimicrobial and made to help resist bacterial build-up as well as odor problems. Snow boot outsoles should be made from rubber or something else that is waterproof, and you may want to consider getting something with extra traction features and anti-slip qualities if you find your child falls often in the snow.


Insulation
On many brands of children's snow boots, you'll find temperature ratings in the description of the boot, which is presented to help you figure out what your child really needs depending on where you will be, what the weather will be like, and how often you'll be playing in the snow. Kids' snow boots that come with temperature ratings are actually tested inside laboratories to ensure that their temperature rating meets advertising standards, so this is a good rating to check on when deciding on what snow boots you should purchase for your child.
Temperature ratings mean the minimum temperature the boots can handle to keep your child's feet warm and cozy as he or she plays outside. If a kids' snow boot lists a temperature rating of -20 degrees Fahrenheit, that means those boots can keep your child's feet warm in conditions of up to -20 degrees Fahrenheit. These ratings work more like guidelines and you need to keep in mind that other factors can affect how well the boots perform in cold weather—like your child's health, activities while outside, how often and how long your child is outdoors, the type of socks your child wears, how much your child sweats, and what the weather is typically like outside.
Although temperature ratings work more like guidelines, they do help to provide you with peace of mind when you'll know about how much cold the boots really can take as the temperature drops during the winter. So, depending on where you live and where you'll be playing outdoors while your child wears his or her boots, you can use the temperature ratings to figure out how much protection your child will receive from the boots you select.


Features
You'll also want to take a close look at the soles on your kids' snow boots to make sure they are fully waterproof. Also, if your child slips often, certain brands of snow boots are designed with excellent traction systems in them to help with safety and prevent your child from falling. Most of the boots on our list feature rubber soles and rubber soles are not only waterproof but known for providing excellent traction and stability while out in the snow and ice. So, make sure you select a boot that's got a waterproof sole with good traction—preferable one made of some kind of rubber material.
If you know that you and your child will be outside in ankle-deep to knee-deep snow, then you'll want a boot that also comes with a padded collar for your child. A padded collar isn't always designed into a snow boot to make it look fashionable, but instead offers a functional property that will help keep your child warm. Kids' snow boots with padded collars usually design their padded collars to repel snow from the top of the boot and prevent leakage if you're walking in tall, deep snow. This feature will help keep snow out and also keep your child's feet warm.


Ease of Use
Another thing you'll want to look at when selecting a good pair of snow boots for your child is the closure on the snow boots you're considering. While adults can handle a bevy of closure systems on boots, you want something that not only closes well but is easy for your child to get on and off so he or she can get his or her boots on without your assistance. So, depending on how old your child is, you need to decide whether he or she can handle laces, buttons, or zippers—since those are the types of closure systems you are likely to encounter on your child's snow boots.
As a standard rule, most children ages four and under can't handle snow boots with laces since he or she may not know how to tie the laces on the boots correctly. However, older children that know how to handle laces and tighten the boots themselves will be fine with laces. Children that cannot handle lace systems yet will benefit from zippers since they are very easy to handle even for young children. Buttons should be avoided unless they are on the boots for decoration, since many button closure systems are difficult for children to handle and if not fastened correctly, can let snow in, causing cold feet and an unhappy child.
Expert Interviews & Opinions
Most Important Criteria
(According to our experts opinion)
Experts Opinion
Editors Opinion
Users Opinion
By Default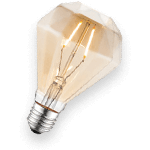 Focus on size
The size and how a snow boot fits make all the difference. If the boots are too small, not only will they be uncomfortable, but there will be no room for the hot air to insulate. If the boots are too big, there will be too much extra space to fill with warm air, therefore leaving your child with cold feet. Finding the perfect balance can be a difficult, but necessary, task.
Waterproofing
It is important to read the fine print about the waterproofness of snow boots. Some boots only feature a waterproof sole, but we all know how easy it is to accidentally step into a foot of snow without realizing it. Some boots feature waterproofing on the entire shoe.
Other Factors to Consider


Weather Resistance
While most kids' snow boots feature some kind of water and weather-resistant options, the bevy of brands and styles means that snow boots for children will still vary widely with how much protection you'll get from the weather. Many different features can influence how waterproof they are, based on the materials used in the boots and the way the boots are manufactured. If you know what types of cold weather your child will encounter outdoors, and how wet he or she is likely to get, then you'll be able to decide how waterproof and weatherproof you need his or her boots to be. As a standard, most snow boots are either water resistant or waterproof, and we'll break down what that means below.
Water Resistant or Snow-proof
Snow-proof boots usually come with some kind of waterproof coating treatment that helps make the upper of the boot water resistant. A water-resistant upper helps to shed light water and light snowfall from the boot. Also, most of these boots are made from some form of waterproof rubber material, but the boots themselves are not 100% waterproof. While they will repel water, they can still soak it into the material. So, if you know you'll be in some light, cold, dry days, water-resistant boots will work just fine. On the other hand, if you know the weather where you live will be wet and slushy during the winter, you'll want to go for waterproof boots.
Waterproof Kids Snow Boots
With waterproof snow boots, you get a nice combination of a water-resistant upper covered by a fully waterproof membrane that will help block out all water from the shoe. Waterproof boots are also designed to be breathable so that moisture from sweat can escape outside of the boot to prevent overheating, but no snow or water leakage can seep through the upper of the boot. Some of these boots also feature waterproof linings on the interior of the boot for supreme protection from the snow, ice, and water, in case the entire boot is ever submerged into the snow. If that happens, waterproof boots with waterproof liners are far likely to keep the snow out and keep your child's feet warm. So, if you know you'll encounter a lot of wet, deep, slushy snow, these boots will work great for your child.
Frequently Asked Questions
q:

How do I find the best size in snow boots for my child?

a:

Using the following steps can help you figure out what your child's size is in this type of footwear so that those boots will fit your child well.

Have your child stand up and measure each of your child's feet while he or she is standing up. Ensure that your child straightens his or her toes and doesn't curl fingers. When you figure out what the size is of the largest foot, you'll know what size you need to think about.

Sometimes, your final measurements won't seem to perfectly fit one size. If that is the case, then your child falls in between sizes. If you discover this about your child, you'll want to take the bigger of the two sizes, since your child will most likely be wearing his or her boots with thick winter socks, and you'll have some room to grow.

Once you figure out the size of your child's feet and the types of boots you are both interested in, take your child to the store and have him or she tries those boots on. If the boots are too tight, you'll see your child will have trouble easily walking around in the boots. If the boots are too large, your child might trip or tell you there is too much room in the front of the boot. Plus, if you notice that his or her heel is moving up and down while walking and the boots come off without unzippering or loosening the laces, the shoes are also too big.

Make sure you select boots that fit your child comfortably, and when he or she tries on the boots, don't forget to bring along a pair of thick winter socks so you can get the sizing and fit just right for your child.
q:

What are some features I will need to have for my child's snow boots?

a:

Besides making sure your child's boots fit correctly, you want to make sure that the following features are on the boots you buy for him or her:

Make sure your child can get his or her boots on and off easily. Children enjoy having this level of independence, and it also makes things easier and simpler for you. If you're dealing with a young child, then you'll want to consider some boots with a zipper so it's easy for him or her to get the boots on and off, helping your child to learn independence and giving you a break.

Make sure you've purchased boots that are either water-resistant or fully waterproof, depending on where you live. You want to make sure the soles are also waterproof so that your child's feet stay warm and dry.

Make sure the boots have enough traction to help your child grip easily onto the snow and ice, so he or she doesn't slip and fall. You want boots that help support your child as he or she walks on slippery surfaces.

Make sure the boots include a warm interior so that your child is both warm and comfortable when wearing the boots. If you feel you need a breathable shoe, then look for boots that have moisture-wicking fabrics on the material.

Make sure you check how well the boots fit your child. You want your child to have boots that will last him or her, but still function well, so make sure you check on how comfortable the fit is.
q:

If I buy an expensive pair of snow boots for my child, that ensures they will offer the best protection, right?

a:

When looking at investing in a pair of snow boots for your child, do not think the more expensive the snow boots the more durable or better quality it will be as that just is not the case. The best thing to do when looking for a durable pair of snow boots for your child to last them years to come is to look at the material and also the reviews to see how the snow boots have held up for other consumers that have put them to the test. Do not solely be swayed by price as you may end up with an expensive pair of snow boots for your child that will not hold up, make an educated purchase and do the research before buying.
q:

Should I purchase water resistant or fully waterproof boots for my child?

a:

When making a decision about whether you need water resistant snow boots for your child or fully waterproof boots, consider the type of weather you'll encounter and where you know you'll be when the two of you are outside in the cold weather. The type of snow you'll see is also a huge factor since slushy, wet snow is going to make your decision for you—and in that case, you'll want a fully waterproof boot for your child.