Best OCR Shoes
last updated:
Apr 06, 2020
Obstacle Course Racing, or OCR as it's called, is a unique way to get out there, have fun, and get some serious calorie burning going. You may be wondering what OCR is, as it's not necessarily the most typical and everyday kind of sport; however, we assure you, it's an adventure you won't want to miss once you try it.
In short, Obstacle Course Racing consists of challenges that can be compared to military training. You may come across anything from barbed wire, mud pits, balance boards, and even rope swings, and you are timed against other contestants to finish as quickly as possible.
Basically, when you participate in an OCR, you are a modern-day warrior. It's tough, but the challenges are well worth it, as the spoils can bring cash and the golden feeling of accomplishment. This guide gives you a list of top 10 OCR Shoes.
This is the best product on our list that is currently in stock: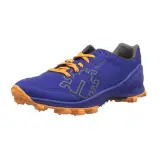 Icebug Zeal
Why is it better?
Great traction
Lots of comfort
Durable
In a
Hurry? Editors choice: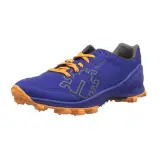 Test Winner: Icebug Zeal

33
Researched Sources
2,198
Reviews Considered
12.5
Hours Researching
13
Products Evaluated
Comfort
Traction
Durability
Value
By Default
Criteria Used for Evaluation

Comfort
Comfort is one of the most important factors to consider when selecting the best OCR shoes since obstacle courses require a good deal of impact training, and you want the right cushioning and shock absorption to prevent fatigue.
Many of the shoes on our list are built with EVA midsoles, which do a great job of absorbing impact and keeping you going strong all day long. You'll also want to make sure your shoes provide a lot of ankle support and stability as well. If your shoes don't help you with the support and security you need, you're likely to wind up with injuries from the impacts you encounter, and nobody wants to experience that.
The lacing system on your shoes can also affect your comfort level. Most shoes either use a quick lace system or a traditional lacing system, and while neither one is better, you want to pick the lacing system that makes your shoes feel like they fit well. The snugger and the better the fit, the better performance you are likely to get out of your shoes in the long run.
Fit becomes a critical thing to think about when you want to buy a comfortable pair of OCR shoes. Making sure your OCR shoes fit well is important because the better the fit, the better you are likely to feel when you're hitting the obstacle course. You don't want shoes that fit too large since they are likely to rub and create other problems. If you aren't sure what your size, make sure you get this checked out by a professional, so you get the right fit for you.
The support level you need will also be a comfort factor, but this can vary widely from person to person. Some obstacle course racers need shoes that have a great cushioning system if they suffer from injuries or know they perform better with more cushion. Better cushioning systems in shoes also offer you more stability and support and can help prevent fatigue. Sometimes there is a tradeoff in OCR shoes between comfort and weight, but if you know you need the cushioning more than a lightweight shoe, then go for the support.

Traction
A sound traction system becomes a real necessity on obstacle courses since you don't know what type of terrain or obstacles you might have to hit depending on the races you intend to participate in. Since you don't want to climb over challenging terrain and lack good grip and traction in your shoes (which can cause you to slip and fall), you'll need to look into shoes with a sound traction system.
After all, not only does nobody want to fall when they are participating, nobody wants to experience injuries because of these types of mishaps. When looking for an excellent traction system, check out the lugs on the outsole area of the shoes. Most good OCR shoes are made with rubber outsoles that feature durable lugs on the bottom of them for extra grip. The bigger the underfoot and traction system on the shoes, the less slippage you are likely to experience when you hit the obstacle course.
So, lugs become an essential factor since they are meant to give you more grip, which can prevent slips and falls on steep terrain. However, you also want to make sure your shoes feel right, and like the grip you get on them is controllable, so you can always trust the way your feet feel during your races.
Try to avoid shoes with metal lugs, since those can damage obstacles, and go for shoes with a grippy rubber outsole and good lug pattern design. If you have both of those things in the shoes you want to buy, then you are likely to wind up with a good pair of shoes that can grip well when you're actively participating.

Durability
Participating in obstacle course races means you'll need a durable shoe since this type of activity will expose your shoes to lots of abuse. Most OCR shoes are built to handle these difficulties, but some still come with more durability than others.
High-quality materials designed in your shoe is one vital factor to look for when selecting your OCR shoes. Also, making sure that you purchase shoes from a well-known brand such as Salomon should give you more peace of mind about how long your shoes will last when you use them in obstacle course racing.
When you're looking for high-quality materials on your shoes, you need to focus on the outer area of the shoes. You want shoes that won't quickly get holes ripped into them, or that can't handle rocks well, because that can affect the lifetime of your shoes (if interested in climbing shoes make sure you check this guide). Many shoes feature durable protective materials on the outer area of the shoes which protect not only your feet but also your shoes, from the type of abuse you're likely to encounter on the trails. Shoes made for OCR activities should have some features on the outside of the shoes that help boost the overall durability.

Value
The value of a product is always in the back (or at times, the forefront) of our minds. No one wants to invest or overpay for a sub-par product. For this reason, we took a look at the overall value of the shoe, and not just the price. We considered the materials used, features, and durability. All of these factors, then compared with the price, gave us the overall value of the shoe.
On this collective list, we have included a few expensive shoes with every feature imaginable and a few more basic, but more affordable, versions. Depending on what you are looking for and knowing in which terrains and hardships you will be using the shoes will help you decide which pair will be the most valuable to you.
Expert Interviews & Opinions
Most Important Criteria
(According to our experts opinion)
Experts Opinion
Editors Opinion
Users Opinion
By Default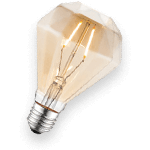 Laces
While the lacing system you're likely to prefer will depend on your personal preference, you do want to make sure you lace the shoes correctly, so you get the right fit and cut back on possible injuries. Make sure you lace your shoes up correctly and tightly, and never tie your shoelaces behind your ankles because this can cause more room for injury. Most shoes have additional lacing holes on the tops of your shoes that allow you to put any extra lace length away.
Materials
Fabrics on your shoes will dictate a lot about durability and quality as well as overall comfort and protection. The shoes you select need to be strong enough to protect your feet well while also shedding off dirt, mud, rocks, and other debris you might encounter on the obstacle course. Having shoes that also drain well, repel water, dry out quickly, or are very breathable will help your feet stay dry, prevent your feet from getting wet and rubbing on the inside of your shoes, and also keep your shoes from getting wet and heavy, which can weigh you down. So, as long as your shoes can protect your feet and repel water and other trail debris, then they should help boost the quality of your performance when you are on the obstacle course.
Weight
Weight also adds to the comfort level of your shoes, since the lighter your shoe is, the faster you will run. Lightweight shoes also help prevent awkward movements or other issues that might slow you down, and can also help boost your performance level.
Pre-Race Fuel
Properly fueling your body before an OCR race is essential. Make sure that you don't eat anything too heavy or that might upset your stomach the day before. In the morning, easily digestible carbs will fill you up and keep you energized. A few breakfast examples would include lean meat, rice, bananas, potatoes, oatmeal, or egg-whites.
Other Factors to Consider

Compatibility
Some other factors will be important for you to think about when you select your OCR shoes, but what you do need to consider is what you'll feel comfortable with, and what your personal preference needs are. For some, the minimal shoe works the best because it has a more natural, barefoot running feel.
Minimal shoes don't typically have as much cushioning on their interior designs, which can be something you want to avoid if you know you're prone to injuries. However, some people like to "feel" the trail and the course, and minimal shoes do typically provide this option.
If you prefer minimal shoes, then you'll need to make sure you slowly adapt your body to the shock you might experience when on the trail so that you can avoid injuries when you compete. Taking some time to adapt to the shoe will be a necessity if you want to prevent injury and make sure your muscles still benefit from the OCR footwear you purchase.
If you are more prone to injuries or feel more comfortable and confident in a shoe that has a better cushioning system, then avoid the minimal shoe option. You'll want to feel good in your shoes, and if cushioning helps you feel better as you train and compete, then stick with your comfort level.
Also, if you are prone to injuries in your ankles or have foot problems, then you want to stick with OCR shoes that have a better cushioning system to help absorb shock and prevent both fatigue and injury, which can really benefit you if you have weak muscles.

Water Resistance
Also, you need to think about the level of water resistance. As long as you have OCR footwear that dries quickly and that can also ventilate well, you should be fine. However, if you can't stand the thought of wet feet, then consider buying a pair of these shoes that have the level of water resistance you really want.
Some of these shoes also offer weather-resistant and water-proofing features that can make them more effective at repelling water and will also keep your feet warm and dry. Depending on the obstacle courses you like to partake in, this will probably depend more on your personal preference.
Weather-resistance is a nice added feature, but not always a necessary one for everybody. Being sure-footed as you race on challenging terrain in an obstacle course full of surprises can help you out not only physically, but also psychologically, and allow you to reach your maximum potential when you race.
Most OCR shoes also offer some drainage feature that helps keep your feet and shoes dry when you hit the obstacle course. If you don't have shoes that can repel water well, they can start weighing much more after getting wet, and slow you down. Since most obstacle courses do have water obstacles in them, you'll need to consider this factor. The last thing you want is a pair of wet, sagging OCR shoes to slow you down. For this, you can also check our guide on the best water shoes for hiking.

Protection
Also, how well your OCR shoes can handle mud and other trail debris can impact your comfort level when you are on the obstacle course. Many of the OCR shoes on our list are designed to protect your feet from rocks, trail debris, and mud, and many have outsoles that repel mud off of the shoes. So, if you are worried about what might wind up on the inside of your shoes as you hit your next obstacle course, then you might want to look into shoes that offer these types of features, and we recommend checking our guide on the best sneaker cleaner.
Frequently Asked Questions
q:

What are the top qualities that my OCR shoes should have?

a:

Proper OCR footwear need to be tough. Because you will be dragging your shoes through the mud and many other strenuous activities, you need shoes that are made of quality materials and are constructed well, so that they stand the test of time and don't fall apart mid-race.

Secondly, an essential thing to consider is the fact that you may submerse your feet in water many times throughout the course, so make sure that your shoes can drain well. Alternatively, you can consider getting water-resistant shoes.

Lastly, because the race is varied, you will want shoes that offer versatility and can perform in many different situations or terrains. But overall, and most importantly, make sure your shoes are comfortable and that you have broken them in. Nothing is worse than performing in an important race, but you have huge blisters from breaking in shoes that feel a bit stiff.
q:

What is the best type of traction system found in OCR shoes?

a:

The best types of traction systems usually have OCR shoes made with sturdy rubber outsoles and rubber lugs for extra grip. Spacing is also an important factor since the more spaced out your lugs are on your shoes, the better traction you'll get overall. If you are concerned with getting excellent traction, then look for shoes that have pyramid lug designs on the bottoms of their shoes. Pyramid designs are usually more extensive in space, and therefore help boost your overall grip when you are on the obstacle course.
q:

What do I need to look for in an OCR shoe to get good ankle support, especially if I have an injury?

a:

Some people know they have weaker ankles that can experience injury and fatigue easily. If you fall into this category, then you do need to look into a shoe that will give you the ankle support you need to help keep you going. Many of these shoes nowadays feature a built-in ankle support system that's meant to help with shock absorption, and this is usually stated in the manufacturer's description. Also, a good cushioning system is also important if you are prone to injury, so you want to find an OCR shoe that's effectively cushioned for shock absorption to better assist your needs.
q:

How should my OCR shoes fit?

a:

Your OCR shoes need to be made, so you have a snug fit to them. Good OCR shoes typically hold your feet well in place, adding more stability and support and also providing more excellent protection from impacts. Also, a snug fit is vital because loose shoes can either rub and create blister issues (see more about blister treatment here), or allow an excess amount of trail debris and rocks into your shoes as you compete. Since you don't want these things inside of your shoes as you are trying to move, you'll want to ensure that your shoes fit comfortably enough and tight enough to keep trail debris out of your shoes.

Also, shoes that fit too small can create other issues, like cutting off blood circulation, which can significantly affect how well you feel and impact your performance. So, make sure your OCR shoes are comfortable enough to protect you from trail debris and also help provide you with the support and stability you need. If you're not sure about how well you need your shoes to fit, then you'll want to get your feet measured, so you know where you stand, and you purchase the right size of OCR shoes for your feet.
q:

What should I wear in an OCR race?

a:

Tough question! In an OCR race, you need to be prepared for anything and everything. To start, we will tell you one thing you definitely should NOT wear. Cotton.

Cotton is the devil in an OCR race. Cotton does not dry quickly and is easily stretched out and loses its shape. You may show up in a cotton shirt but leave in a cotton dress.

Now, onto some things, you should wear. It's quite simple- less is more. In the case of OCR races, you don't want any loose or excess fabrics draping from your body. For this reason, accessories, such as necklaces, hats, or sunglasses, are not recommended.

For men and women, compression shorts and tops are ideal. They are comfortable enough and don't hinder your movements. Women also have the option of wearing just a sports bra and shorts.
Subscribe to our Newsletter