Best Pond Liners
In a
Hurry? Editors choice: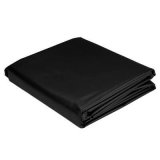 Test Winner: TotalPond

Creating an outdoor zen space in your
backyard
will provide you with tranquility and give you the ability to accent it with your own personal style. Including a pond gives you the option to introduce beautiful amphibians and
plants
into your space. The most popular fish that people include in their personal pond is a Koi Fish. While it may sound simple to dig a hole in the ground and fill it with
water
there's actually an art behind it. The first thing you will need is a great pond liner. This will prevent the water from leaking out and also give you the opportunity to mold the liner and create a pond with whatever shape you would like. A high-quality liner can bring you twenty years or more of satisfaction and tranquility.
Standout Picks
Criteria Used for Evaluation
Materials
This is an important factor since the material has a great impact on the product's durability. Aside from that, there are different kinds of plastic materials that are not suitable for ponds especially if you intend to place fauna and flora in it. Some materials will easily degrade in quality in just a few years due to sunlight exposure and the weather changes.
The materials used in constructing needs to be resistant to UV rays and ozone. It should be durable enough to prevent wear and tear since a lining that could easily get holes will result in a complete failure of the project.
PVC (Polyvinyl Chloride), which is a low-cost plastic, has a shorter lifespan compared to other materials. When not reinforced, it will not have a UV inhibitor and can easily brittle and crack. It has low puncture resistance when exposed to the pressure that may eventually create leaks.
Other liners are made from LDPE (Low-Density Polyethylene), which is a common type of flexible plastic sheeting. This is usually used to manufacture tarps. What makes this material good is its flexibility since it easily conforms to the design of the pond. Compared to other materials, LDPEs are not that durable and puncture resistant. However, it remains stretchy and it resists becoming brittle.
Due to the strength and durability of EPDM (Ethylene propylene diene monomer), which is a synthetic rubber, liners that are made of this material is tagged with a higher price. This kind of rubber is used as door seals in cars and as roofing materials. Apparently, there is no doubt about its durability! EPDM is also puncture and tear resistant while remaining to be flexible. Since it is made from rubber like the ones used in tires, it is heavy and harder to install. It is also more difficult to fit it into the shape of the pond.
As you can see, there are upsides and downsides to every material. Hence, it is important that you are aware of all this so that you can choose the materials well while considering both sides. In terms of durability, those made from EPDM rubber is a good choice. But when it comes to pricing, PVC ones are much cheaper.
Brand
We cannot deny the fact that a product's brand has a great impact on its performance in the market. It is by the norms of society to buy items from brands that they already know. This way, they are certain of their quality. However, this is not to say that smaller or unheard of brands are unreliable. Someone out there had to be the first person to test out Firestone tires.
By researching the brand, you can also get a better idea of their track record, customer service, and warranties. This also helps you to determine the value of a product.
Weight
Since this is something that one needs to carry, drag, and move around during installation, its weight is an important factor. When the item is heavy it is harder to install it and would need more manpower to accomplish the project. When it is thinner, it is easier to install and even one person could do the work.
Of course, its thickness should also be considered since it will be laid on the ground and will be exposed to changing weather, temperature, and sunlight. Its thickness can also be directly proportional to its puncture resistance which is a very important feature for this type of product. A thinner lining would mean that it could easily tear and cause leaks. Once a liner leaks, its purpose to retain water within its form will fail.
Features
In every product, there is something that sets them apart from other brands. Although most of them are similar, it is still different in terms of construction and the overall end product. Extra features could include how they are manufactured, its eco-friendly or environment-friendly features, its resistance to UV rays, and its flexibility.
Buyers are also interested to know if a liner can be trimmed and cut into sizes that will fit their custom ponds. It is important to note that most users prefer a liner that can give them creative freedom so they could achieve their dream water garden.
Apart from that, some buyers could be looking for liners that will allow them to create streams and waterfalls. Not all liners can be used for that purpose. Hence, this is mentioned as their extra feature since it is something unique for the product.
Top 10 Picks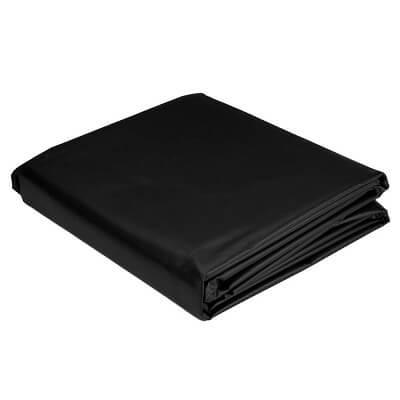 If you are building a large pond, then this is the ideal liner for you. It has many advantages and impressive features that are perfect for a DIY pond.
Read more
Materials
It is made of high-quality PVC which is reinforced with a strong polyester weave in between the layers.
Brand Recognition
This brand is known for its products for pond building and decorating. It combined 50 years of experience with its quality products.
Weight and Thickness
It is lightweight at 25 pounds with a 14.5 mil thickness.
Features
What sets it apart from other products is its textured surface which promotes beneficial microbial growth. This is an important feature since positive bacteria growth will create an environmentally balanced habitat. It is also UV resistant, durable, and puncture resistant.
Summary
Because of its reasonable price and environmentally friendly features, the brand is one of the best sellers in the market.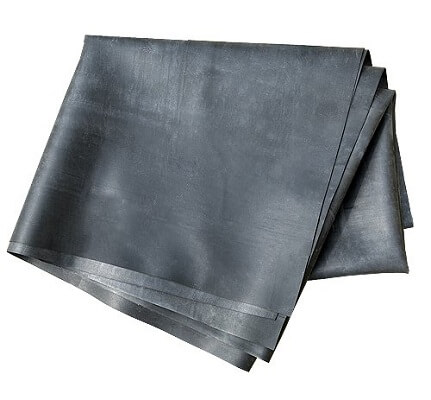 This is a great liner for homeowners and customers who are looking for a thick material as their basis for a high-quality liner. This guarantees them that the product can be used for a very long time.
Read more
Materials
This is made of EPDM (Ethylene Propylene Diene Monomers) which could last up to 75 years. This type of synthetic rubber used in this liner is highly flexible and remains durable even during cold weathers.
Brand Recognition
Firestone is a well-known brand for making durable tires that are made of heavy rubber. And it appears that even their liners are durable too.
Weight and Thickness
It is heavy and weighs 45 pounds. It is durable with 45 mil thickness.
Features
This liner boasts outstanding resistance to UV radiation, ozone, and other environmental conditions. It is puncture resistant with high tensile strength.
Summary
If you are looking for an item that will last for years, this is surely a good choice. It has more pros than cons.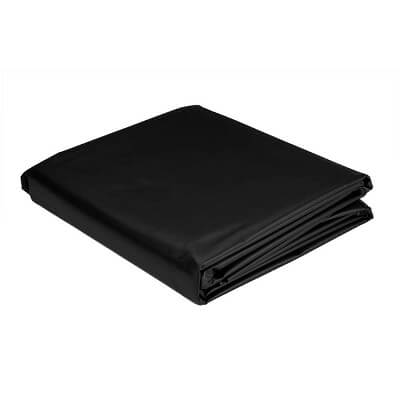 This liner is extremely flexible and it is very easy to handle. This is perfect for users who are looking for a product that is easy to install.
Read more
Materials
The product is PVC based.
Brand Recognition
It is one of the brands that provide water gardening needs. Their line of products also includes pond decorations and filters for cleaning.
Weight and Thickness
Its thickness is 20 mil, which is thinner than other popular liners. But this is 30% lighter compared to its PVC counterparts and other EPDM liners in the market.
Features
One of its special features is its fairly rough texture which promotes the growth of algae. It is also non-toxic which manifests that it is a good place for both fishes and plants to live.
Summary
Although it is thinner, it provides more flexibility and ease of installation to the users.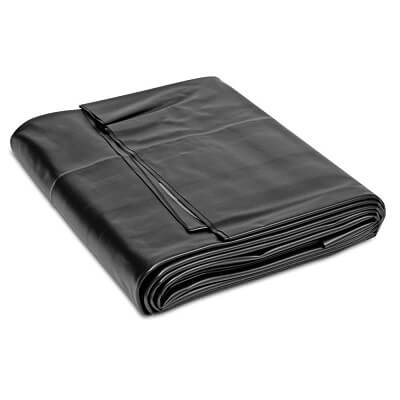 Are you looking for a liner with a warranty? This product from Beckett provides just that and it is a good deal at a good price.
Read more
Materials
This is made of PVC.
Brand Recognition
The brand and maker of this product is known for manufacturing filters, pumps, and liners over 15 years. This is one advantage since many people trust products from companies that are already established.
Weight and Thickness
It is 20-mil thick and it weighs 26.9 pounds.
Features
It is UV resistant and it is specially made for outdoor use. It is also fish friendly making it a good liner for koi ponds.
Summary
This is a great option for new gardeners. It is also perfect for those who are looking for an affordable and lightweight product.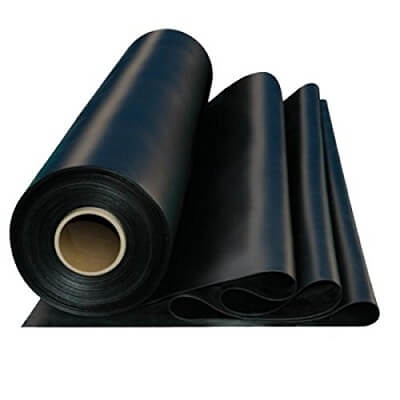 This product is no doubt durable and puncture resistant. Although it is a good choice for a liner, buyers should be ready to spend more and to deal with its heavyweight during installation.
Read more
Materials
This is made from EPDM synthetic rubber which is the same material used in roofing. It does not contain plastic making it brittle resistant.
Brand Recognition
It is known for its waterfall filters and skimmers. It is a Certified Fish & Wildlife Safe by Guardian Systems, Inc.
Weight and Thickness
Its weight is 45 lbs. It has a thickness of 45 mils.
Features
It comes with an UnderGuard Underlayment Nonwoven Geotextile to ensure long-lasting protection and seal for medium-sized ponds. It has a lifetime warranty which means that this product is really durable.
Summary
Its lifetime warranty is a big plus as well as the underlayment that comes with it. Overall, this is a good choice for a liner since it is also durable and eco-friendly. It is costly and heavy, which might not be ideal for other users.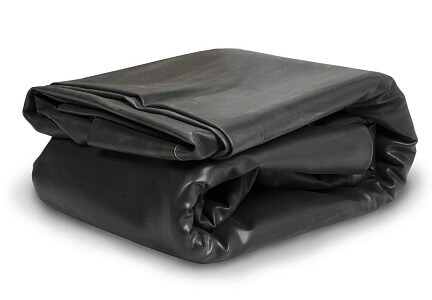 Isn't it nice if you get liners that can create streams and waterfalls? This liner is made of rubber and they come in a variety of pre-cut sizes. They can also give you the pond of your dreams complete with streams!
Read more
Materials
This is made from EPDM synthetic rubber which is durable and provides trouble-free use both to starters and professionals.
Brand Recognition
This brand is a supplier of pond supplies including fountains, treatments water pumps, and of course, liners.
Weight and Thickness
It has a weight of 23.5 pounds and thickness of 45 mils.
Features
The EPDM liners are available in a variety of pre-cut sizes ranging from 8' x 10' to 20' x 25'. If you want to customize it, it is easy to cut and seal. It has exceptional resistance to solar UV, ozone and oxidations.
Summary
It is perfect for ponds with waterfalls and streams. This is also nice for fishes and plants since it is eco-friendly. Although it is not very thick, it is durable and can look serene for years.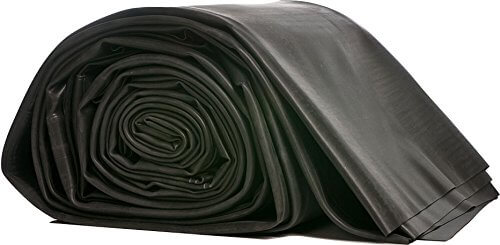 This liner is perfect for someone who would love to make their dream pond a reality! It is very flexible and easy to use. On top of that, it is easy to maintain and it looks good all throughout the year.
Read more
Materials
This liner is made from synthetic rubber making it more durable and long lasting.
Brand Recognition
Firestone is a famous brand for making tires. Basically, this liner is made of the same material as the tires only that it is one big sheet of rubber.
Weight and Thickness
The weight of this product is 30 lbs. Its thickness is 45 mil.
Features
It is resistant and protected from the ozone and UV rays. It does not require maintenance in order to remain in good shape.
Summary
This rubber liner features unmatched ease of installation. It also has the ability to conform to the shelves to create natural looking waterfalls.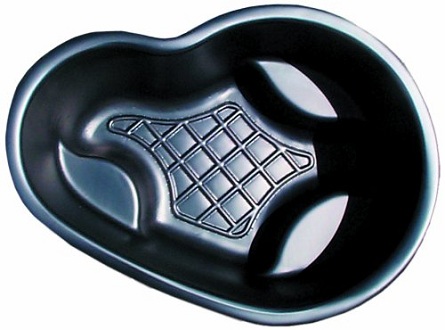 First-time users who want a small pond will love this product. This is also very easy to install since it is already shaped and formed for you.
Read more
Materials
It is constructed using 100% recycled material.
Brand Recognition
Algreen was established in 1992 and they invest in a variety of gardening products that are made completely of recycled materials.
Weight and Thickness
Its weight is 4 pounds. The thickness was not specified but its dimensions are 36 inches in length, 28 inches in width, and a depth of 14 inches.
Features
This is perfect for all weather types due to its weather-resistant feature. It is also UV stable and a versatile option for plants and animals, like fishes. It can also be converted into a terrarium and could be used inside the house.
Summary
You can create a small and quaint water garden pond which you can tuck in a corner both indoor and outdoor. It is almost the same as a hard plastic kid's pool which can be used above the ground and can also be inserted into the ground. It holds 33 gallons of water and is a good option for small ponds.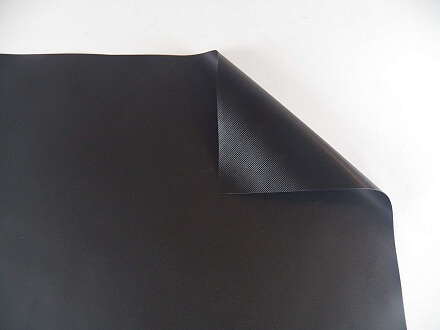 Now, this is a cheaper option for a liner. But that's not all, it is also very durable and it won't puncture easily. It looks like it lives up to its name as a heavy-duty liner!
Read more
Materials
This product is made from three-ply coating made from vinyl. It also features UV protection. It also has anti-mildew features and is tear-resistant.
Brand Recognition
This is from Billboard Tarps, a company that manufactures roofing, floor cover, car/boat cover, hay tarp, shade screen, vapor barrier, sports tarps, and many others.
Weight and Thickness
Its weight is 20 oz. or 1.25 pounds. It has a thickness of 22 mils.
Features
Both sides of the material are UV resistant and it is waterproof. It can also be cut easily and it has a mesh layer which helps prevent it from ripping.
Summary
This affordable product from Billboard tarps would satisfy the needs of both starters and professionals. It has features similar to other liners that come with a much higher price. Its material makes it super heavy duty which is built to last.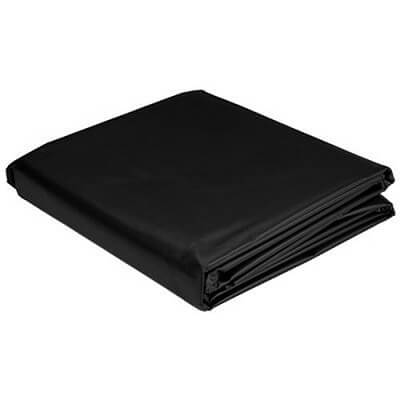 This one is a good choice for medium-sized ponds. Although it is thinner, it has some features that would impress its users.
Read more
Materials
It is made of PVC which is backed up by a mesh that is weaved in. All while still being lighter in weight than some of the rest.
Brand Recognition
Pond Boss Pond Skins specialize in the latest innovative and energy efficient water gardening products. Their goal is to help homeowners to create, maintain, and enhance their backyard ponds and other water features.
Weight and Thickness
The product has a total weight of 12. 4 lbs, and a thickness of 14.5 mils.
Features
This item is easy to maneuver no matter what the temp is outside. It has a surface that promotes growth, making it beneficial to the fish and plant life.
Summary
A product that is ideal for medium ponds up to 400 pounds. The upside of this item is its price and its eco-friendly features. It is also easy to install given its thickness and weight.

Subscribe to our Newsletter