Best Pond Liners
last updated:
Oct 02, 2020
Creating an outdoor zen space in your backyard will provide you with tranquility and give you the ability to accent it with your own personal style. Including a pond gives you the option to introduce beautiful amphibians and plants into your space. The most popular fish that people include in their personal pond is a Koi Fish. While it may sound simple to dig a hole in the ground and fill it with water there's actually an art behind it. The first thing you will need is a great pond liner. This will prevent the water from leaking out and also give you the opportunity to mold the liner and create a pond with whatever shape you would like. A high-quality liner can bring you twenty years or more of satisfaction and tranquility.
In a Hurry? The test winner after 14 hrs of research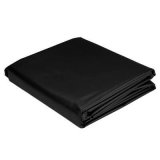 TotalPond
Why is it better?
The pond skin is ultra-durable
Since it is puncture resistant, you do not need to worry about the possible damage caused by using tools and rocks
With its eco-friendly design, fishes, and plants will have a healthy environment and they can live longer
Textured surface to prevent the growth of bacteria
In a
Hurry? Editors choice: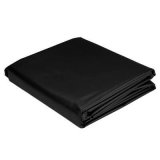 Test Winner: TotalPond

14
Researched Sources
1,870
Reviews Considered
14
Hours Researching
16
Products Evaluated
Materials
Brand
Weight
Features
By Default
Criteria Used for Evaluation


Materials
This is an important factor since the material has a great impact on the product's durability. Aside from that, there are different kinds of plastic materials that are not suitable for ponds especially if you intend to place fauna and flora in it. Some materials will easily degrade in quality in just a few years due to sunlight exposure and the weather changes.
The materials used in constructing needs to be resistant to UV rays and ozone. It should be durable enough to prevent wear and tear since a lining that could easily get holes will result in a complete failure of the project.
PVC (Polyvinyl Chloride), which is a low-cost plastic, has a shorter lifespan compared to other materials. When not reinforced, it will not have a UV inhibitor and can easily brittle and crack. It has low puncture resistance when exposed to the pressure that may eventually create leaks.
Other liners are made from LDPE (Low-Density Polyethylene), which is a common type of flexible plastic sheeting. This is usually used to manufacture tarps. What makes this material good is its flexibility since it easily conforms to the design of the pond. Compared to other materials, LDPEs are not that durable and puncture resistant. However, it remains stretchy and it resists becoming brittle.
Due to the strength and durability of EPDM (Ethylene propylene diene monomer), which is a synthetic rubber, liners that are made of this material is tagged with a higher price. This kind of rubber is used as door seals in cars and as roofing materials. Apparently, there is no doubt about its durability! EPDM is also puncture and tear resistant while remaining to be flexible. Since it is made from rubber like the ones used in tires, it is heavy and harder to install. It is also more difficult to fit it into the shape of the pond.
As you can see, there are upsides and downsides to every material. Hence, it is important that you are aware of all this so that you can choose the materials well while considering both sides. In terms of durability, those made from EPDM rubber is a good choice. But when it comes to pricing, PVC ones are much cheaper.


Brand
We cannot deny the fact that a product's brand has a great impact on its performance in the market. It is by the norms of society to buy items from brands that they already know. This way, they are certain of their quality. However, this is not to say that smaller or unheard of brands are unreliable. Someone out there had to be the first person to test out Firestone tires.
By researching the brand, you can also get a better idea of their track record, customer service, and warranties. This also helps you to determine the value of a product.


Weight
Since this is something that one needs to carry, drag, and move around during installation, its weight is an important factor. When the item is heavy it is harder to install it and would need more manpower to accomplish the project. When it is thinner, it is easier to install and even one person could do the work.
Of course, its thickness should also be considered since it will be laid on the ground and will be exposed to changing weather, temperature, and sunlight. Its thickness can also be directly proportional to its puncture resistance which is a very important feature for this type of product. A thinner lining would mean that it could easily tear and cause leaks. Once a liner leaks, its purpose to retain water within its form will fail.


Features
In every product, there is something that sets them apart from other brands. Although most of them are similar, it is still different in terms of construction and the overall end product. Extra features could include how they are manufactured, its eco-friendly or environment-friendly features, its resistance to UV rays, and its flexibility.
Buyers are also interested to know if a liner can be trimmed and cut into sizes that will fit their custom ponds. It is important to note that most users prefer a liner that can give them creative freedom so they could achieve their dream water garden.
Apart from that, some buyers could be looking for liners that will allow them to create streams and waterfalls. Not all liners can be used for that purpose. Hence, this is mentioned as their extra feature since it is something unique for the product.
Expert Interviews & Opinions
Most Important Criteria
(According to our experts opinion)
Experts Opinion
Editors Opinion
Users Opinion
By Default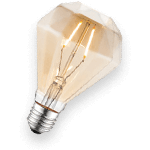 DIY vs Professional
Another thing that you need to bear in mind is that purchasing a high-quality liner cannot assure you that you can get exactly what you want. In the end, the manner of construction has a great impact on the final output of the pond. If you cannot do it on your own or you are hesitant to DIY, it is better to hire a contractor or a professional who can do it for you. This will not only save you money but this can also guarantee you that your water garden will end up the way you want it.
Layering Up
If the lifespan of your previous liner is about up, you don't necessarily need to dig it up and throw it away. As long as there are no sharp demons lying below the surface and causing leaks, your old liner will function as a great protective shield to your new liner.
Other Factors to Consider


Flexibility
Of course, the liner should be flexible especially if it is used for a custom-shaped pond. It would be easier to lay the liner when it is made from a good material which can seamlessly follow the ground's form and shape. It could also help the homeowner to get the kind of pond that he wants. The flexibility of the liner is one aspect that needs to be met to satisfy the design preference of the buyer. This is one feature that cannot be fulfilled by pre-formed pond liners. That is why more buyers prefer to purchase flat ones since it gives them creative freedom.


Value
Without a doubt, one factor that users will check is the price of the item. The cheaper it is, the better, right? When it is cheaper, it may also mean that the product's quality is lower than those with a higher price. However, not all products that are cheap are actually low in quality. How can we check this? The quality of a product can be verified by checking the feedback of the customers who purchased and tried the item.
On the other hand, more expensive liners mostly have better quality and are made of synthetic rubber. The material used for its construction explains why it comes with a high price tag. But despite this, other buyers still prefer this product since it is long lasting. Most of the rubber-made pond skins will last for 20 years or more. There are even brands that guarantee a lifetime usage which is better compared to buying new liners year after year.
Customer's feedback is reliable since they have tried using the items and they could testify on its durability, flexibility, and sturdiness. Although not everyone came up with the same feedback, the majority of the users gave most of the products above a high rating. This manifests their satisfaction with the product in terms of price and quality.
Frequently Asked Questions
q:

How can you compute the dimension of the pond liner you need?

a:

Before buying a pond liner, make sure that you will get the right size. You can do this by calculating the dimensions of the liners. This can be done in two manners. First, you can dig the pond and take its measurement. Second, you can draw the pond on the paper with proper dimensions.

Take the pond's length, width, and depth in feet or meters. To get the length of the liner, one could use this formula:

Length + Depth + Depth +2 = Length of Liner

To get the liners' width, use this formula:

Width + Depth + Depth + 2 = Width of Liner

The results of these calculations will be the exact square feet or meters that you need to line your pond. Don't forget to add an extra dimension for the overlapping sides.
q:

Can you directly put the pond liner on the ground?

a:

Actually, it depends on the user. You can simply put it directly on the ground. But make sure that it is free of sediments or any objects that would cause abrasion and pressure since this will result in tears. In truth, other users directly place the liners on the ground. However, this is not recommended due to the huge possibility of existing stones underneath.

In order to avoid this, one needs to place an underlayment which can be purchased separately. This can help leaks caused by sharp stones underneath the liner. One big benefit of adding an underlay is that it could prolong the usage of your pond. In fact, it will keep it intact for many long years.
q:

Should you get a pre-formed or a flexible liner?

a:

This actually depends on your preference. If you want a no-mess approach to building your pond, then you can go with a preformed liner. It saves you from all the hard work since it is already shaped and formed. All you have to do is dig the ground and insert it there. Others just place it above the ground.

Most preformed liners are made from plastics or fiberglass. This means that you do not need to worry about wear and tear. It also has a flat surface which ensures you that everything you put inside will stay in place.

However, if you want to be creative and you have a particular design to follow, you better use the flexible or flat pond liners. It is very easy to bend and adjust them to whatever shape you desire. Opposite a preformed liner, this will give you the freedom to realize your dream water garden.
q:

Do you really need to purchase a liner for your pond?

a:

Other homeowners think that they can use a regular tarp or a wide plastic that can cover the entire area. But this is not the case because not all materials are eco-friendly and safe for the fishes and plants. In another scenario, others totally skip the part of adding a pond liner. This will result in the failure of the project.

Adding a pond liner is an imperative step of building the pond. It will keep the pond's water intact instead of leeching back into the ground. It will also protect fishes and plants who live inside the pond. Most pond liners are environment-friendly which is safe for both fauna and flora.

Buying a liner that is specially designed for ponds will ensure that your pond will remain beautiful and fresh for many long years.
Subscribe to our Newsletter