Best Push-Up Handles and Bars
last updated:
Mar 23, 2020
Anyone can get down on their hands and knees and perform some push-ups without any help from additional devices. So, with that said, why would you go out of your way to learn how to buy a product that you technically do not need? Think of it this way, if you were doing some carpentry, would you rather use manual or electric tools? Sure, most carpentry tasks can be achieved with the use of hammers, nails, and screwdrivers but wouldn't they be much easier with screw guns, drills, and brad nailers? The same concept applies here as using a high-quality pair of push-up handles is going to relieve strain on your wrists and also place your hands in a more neutral position. But, you need to learn how to weed out the bad models from the good ones.
In a Hurry? The test winner after 2.75 hrs of research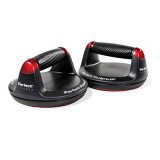 PERFECT FITNESS ELITE
Why is it better?
Equipped with ergonomic grips
Has a weight capacity of 400 pounds
Superior to other versions of the same handles
In a
Hurry? Editors choice: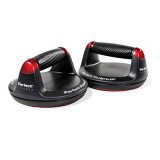 Test Winner: PERFECT FITNESS ELITE

3
Researched Sources
24
Reviews Considered
2.75
Hours Researching
17
Products Evaluated
Comfort
Stability
Durability
Portability
Style
By Default
OUR TOP PICKS FOR THE BEST PUSH-UP HANDLES
Criteria Used for Evaluation


Comfort
Do you really want your hands to dig into plastic or metal?
If there is something you need to know right away it is that there are different types of push-up handles out there and each of them will alter in their design. Most specifically, the type can really dictate the provided comfort. For example, you can opt for cheaper models that are made of plastic. With these, if there is not enough padding, you will feel the plastic dig into your hands (which will not be pleasant). Of course, you also have U-shaped or S-shaped models and these will typically remain comfortable until a certain point. Due to the narrower size of these models, the grips may end up "biting" your hands and after a certain number of reps may become uncomfortable.
You also have models that sport flat round discs (sometimes with ball bearings attached that allow the entire base to be rotated). Either way, though, you really want to look for models that implement a sufficient amount of padding. No matter what materials were used in the engineering process, none of them will be comfortable. But, the foam grips can make up for this and enhance your grip when you begin to sweat, also.


Stability
Ensuring the handles remain stable during use will be essential.
The last thing you want while you are doing push-ups with your new device is for your hands to slip out from underneath you. In order for this to be prevented (outside of needing an optimal grip which was discussed in the last section), each of the handles needs to be stable. This really is a simple concept but there are many options out there that will fail in this area. As with the comfort, however, the different design types can play a role in stability. For example, most plastic models will come with rubber caps on the end. Along the same line, U-shaped and S-shaped models will often sport rubber caps. These are intended to enhance stability but sometimes, they do not do their job very well.
The same goes for options that are flat except that these will typically include non-slip rubber pads on the bottom. And, even if the handles you have your eyes on do not, you can always modify the bottoms with some custom non-slip pads. Of course, with all this being said, the surface you plan to use your pair on will also play a role in the provided stability. If carpet is your surface of choice, then this issue will be minimized (but not with surfaces such as hardwood).


Durability
Not only should the model you pick be built to last but it also needs to support your weight.
Clearly, you want the model you buy to last but this is also where you need to assess your own weight. Not to point the finger at any of you but if you are a larger individual, then this section will be of the utmost importance to you. Of course, if something is cheaply constructed then anyone can break it. Most of the time, you will either see push-up handles crafted with metal or plastic. Though plastic models have been known to be cheaper and to bend easier, some of them can still offer great quality. Not too many people, though, will argue that it is better than metal when it comes to pure strength and longevity. Then again, if you do buy decide to go with metal (such as steel) then rust could end up being an issue.
What you really want to focus on, though, is finding models that will support your weight. Typically, sellers will document what their specific handles can support. Oh, and outside of the main materials, some designs will have integrated padding that wears down too quickly and too easily. Just a few things for you to keep in mind during your search, after all.


Portability
You never know when you will want to take your handles on the go.
First off, you may be wondering why you would ever need to travel with your push-up handles. Well, the reason you would is actually incredibly simple. Due to how compact they will be, you can take them with you to utilize in different locations. For example, you could take them to your local gym, a friend's house, or even to the park on a sunny and gorgeous afternoon. Anywhere that you can do push-ups, bring them along. But, is every single model out there portable?
For the most part, you could logically say yes. Yet, and this is to be expected, there will be certain designs out there that are more portable than others. First and foremost, the design type and size will come into play. As an example with S-shaped or U-shaped handles, when you go to place them in your duffle bag, they can be intertwined together to save space (which will not be possible with certain types). Additionally, some models will even be constructed in multiple pieces and will separate for more compact storage.


Style
No, this is not the most important section but hey, style sells, right?
Admittedly, this is not the most important buying consideration that you will need to make. In the grand scheme of things, you could even make the case that this is utterly irrelevant. And, without a moment's hesitation, it can be claimed that the style should never supersede any of the previous criterions that have been documented. So, with all that rhetoric being spewed, why is this even on here, in the first place?
The main reason is simply that sometimes the little things really do make a difference. No, the style (in regard to the visual appeal) of push-up handles is not going to affect the performance. At the same time, though, you may want them to look "stylish". After all, engineers out there are smart and some of them will even offer their model in different color combinations (typically with the grips). They say sex sells but the same could be said for style.
Expert Interviews & Opinions
Most Important Criteria
(According to our experts opinion)
Experts Opinion
Editors Opinion
Users Opinion
By Default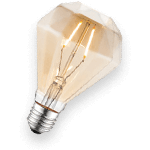 Comfort
Doing push-ups on the floor can be uncomfortable in and of itself so it should not be too hard to ask for your handles to enhance the comfort at least a little bit. Well, as you will find out, the comfort of any given model will be affected by its style and its foam padding. Both are very important but at the end of the day, sufficient padding is going to be needed for both optimal grip and comfort.
Stability
Picture this; you are right in the apex of a push-up and then one of the handles slips. Clearly, this is something you will be looking to avoid and in order for this to happen, you need to choose an option that offers superb stability. Once again, however, this will be affected in some part by the design style. Of course, well-designed rubber pads and non-slip bottoms will certainly help.
Durability
In spite of the fact that even top-end push-up handles will not be that expensive, most likely, you still would like to buy an option that is built well. While you can always reference the main materials, you really need to look out for a weight rating. You see, most sellers will specifically indicate how much pressure their model can withstand. So, if you are too heavy for a particular option, then pursue others.
Frequently Asked Questions
q:

Will push-ups be harder?

a:

In a bit of ironic twist, what if you were told that doing push-ups with handles would actually make them more difficult? Now, if you suffer from wrist pain then they will make things easier in this sense. But, when you really think about it, they are designed to make it tougher because they are increasing your range of motion. Subsequently, it places more demands on your core muscles to lift your body up. However, this is not a bad thing in the slightest. As long as you do not overdo it, challenging your body can provide fantastic results.
q:

What about risks for daily use?

a:

This seems like an appropriate question after it was just spewed that you need to avoid overdoing it. So, are there any risks involved with doing too many push-ups daily? If you do too many too fast then yes, there could be. You should ease yourself into it and as you progress, increase your daily reps. Of course, proper form is important too because improper form can lead to injuries if you are not careful. It seems asinine to say that as how do you screw up a push-up? Well, you can, let's just say that.
q:

How often should you check the integrity of the handles?

a:

Back when the stability was documented, it was mentioned that one of the last things you want to have happen to you is for your handles to slip from underneath you. This question plays right along with this because if they are also damaged in any way, then they could break on you while you are using them. No, typically, there is not a real risk of danger if you fall while doing push-ups as your body is not that far off from the ground. Still, you should always be checking for holes, wear and tear, and any noticeable damage.
q:

How to use them properly?

a:

Do not worry; the plan was not to leave you out in the dark after it was claimed that you can perform push-ups incorrectly. In specific, let's take a look at what you should be doing with your new handles. Firstly, assume your position as you normally would and then place each handle where you need it. For the record, they can be facing toward your toes or toward each other (it depends on how you want to do it). And, you can even bring them closer and farther apart (as this will target different muscles). Either way, when you come down and then back up, ensure it is in one fluid motion.
q:

What about maintenance and care?

a:

Any type of exercise that you partake in can work up a sweat. And, when you begin to notice that your handles have not been washed in a while, you can do very easily. All you will need is a soft cloth, mild soap and warm water. You also want to make sure that you remove all the water and any remaining residue before using them (especially if they are made of steel as you do not want them to rust). Oh yeah, and avoid using any abrasive cleaners (or chemicals, for that matter). As for storage, just avoid leaving them in direct contact to the sunlight and you should be okay.
q:

So, what muscles will be worked?

a:

As mentioned, you can actually vary up the muscles that these will target (by simply moving them closer or farther apart). Generally speaking, due to the fact that a push-up uses your body weight as resistance, these will work your core and upper body simultaneously. So, furthermore, you can effectively target your deltoids, shoulders, pectorals, and chest muscles. To think, this can all be achieved by simply pushing your body off of the ground multiple times.
Subscribe to our Newsletter