Best Tents
last updated:
Jan 28, 2020
The great outdoors soothes the mind, connects you with the Earth, and is a great way to get away from the demands of everyday life. Having the proper tent when camping, hiking, or however else you plan to use it, is a necessity. A great tent will protect you from the elements, be easy to set-up, and provide ample space. Whether you've just started your adventure, or you're looking to continue one started long ago, the best tent can certainly make all the difference. With such an influx of options available today, it can difficult to know where to start. We have rounded up the top 10 best tents, of all sizes and brands to get you going in the right direction.
This is the best product on our list that is currently in stock:

Kelty Salida
Why is it better?
Very easy to set up and take down.
Comfortable for two people
In a
Hurry? Editors choice:

Test Winner: Kelty Salida

10
Researched Sources
13k
Reviews Considered
9
Hours Researching
18
Products Evaluated
Capacity
Ease of Use
Weather Resistance
Portability
By Default
Criteria Used for Evaluation


Capacity
When it comes to the best tents, often the name of the game is how many people you can fit comfortably in the tent each night.  While each tent is rated for a certain occupancy by the manufacturer, it's important to remember that often these numbers don't include the added hiking or camping equipment such as backpacks, sleeping bags, food, and other things that most people take with them on camping trips.  They are simply an estimation of the number of average adults that can fit side by side into the tent.
That's why looking at the square footage of the floor space as well as the overall and maximum height is so important when shopping for the best tents.  An average hiker or camper needs about 25 square feet to feel comfortable in a tent.  So a tent that is about 50 feet square will most likely be rated for 3 people, but actually, be better suited for two.


Ease of Use
The last thing you want to worry about as you're getting ready to set up camp is to find yourself fighting with your tent, trying to get it up and ready. People are often tired, cranky, and your hands may be sore from dealing with the weather during the trek. That's where having an easy to use and easy to set up tent is so vital. Thankfully, many of these tents are easy to set up by yourself or with the help of another person. The take-down is also fairly straightforward in most cases, with the most challenging part being the repackaging into the carrying case.


Weather Resistance
Of course, another important aspect of any tent is its ability to protect you during the night from the elements. Things such as heavy rain, snow, sleet, high winds, and even the coldness of the ground can potentially get into your tent and can certainly put a damper on the festivities overall. Thankfully, with many of these tents, the manufacturers used quality materials and solid design techniques to help to repel most of the weather-related hazards and keep them outside. While we were disappointed that more of the tents we reviewed didn't include a footprint tarp, we found that the majority of them offered more than adequate protection from the elements for the average camper.


Portability
While the ability to use and store a tent is important, one factor that many people tend to overlook is the ease of moving the tent from one location to another. After all, if you enjoy the outdoors as much as most avid campers or hikers do, you'll probably want to set up camp a little further off the beaten path than your car can go. Thankfully most of these tents have a great ratio of weight to packed dimensions and included carrying cases.
This makes for easy overall transportation from one place to another. When the tent is not in use, finding a way to store it that isn't a hassle can be a bit of an issue at times. Depending on the available space in your living quarters, or the space in your car, having a box or bag that is bulky or heavy may prove to be a significant disadvantage. Thankfully, except for a few tents like the Eureka Copper Canyon 4 person tent, most of these can easily be stored just about anywhere in the home or vehicle.
Expert Interviews & Opinions
Most Important Criteria
(According to our experts opinion)
Experts Opinion
Editors Opinion
Users Opinion
By Default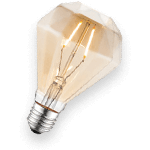 Doors
Unless you are camping alone, you'll want to take a look at the door situation. If someone in your family needs to wake up to use the restroom in the middle of the night, if there is no door on their side, they're going to be climbing over you. If you are a light sleeper, you may also want to test the zippers to see how loud they are.
Footprint
Some tents conveniently come with a footprint. A footprint is a strong piece of material that is designed perfectly to fit the bottom of your tent. It protects the floor of your tent from twigs, rocks, dirt, and general wear and tear. However, if a footprint is not included with your tent and you don't want to make the investment, you can use a tarp. A tarp most likely won't be perfectly fitted but it will get the job done just as efficiently.
Other Factors to Consider


Size
Sizing a tent can be slightly frustrating. A tent that is marketed as a six-person, may actually a few less bodies and some gear. The more accurate way to check the size is to go by the actual footage the tent has to offer. The more footage the tent has to offer, the more people and gear you can fit.
The longer the trip, the greater the number of personal items and gear, and it will take up tent space. Being cramped and uncomfortable is a sure-fire way to have some cranky campers or a cramped body in the mornings. Now is not the time to be modest and think of all the things you could leave at home to squeeze into that fancy tent. Being realistic about how much space you need will lead you to the tent that will make you the happiest with your purchase. It may also save you from having to buy a larger tent!


Style
Think of it like a foyer, or more realistically a mudroom. A place protected from the weather or the sun to dump your muddy, dirty, or smelly gear before entering the tent. This makes amazing flex space for storage, protected from rain and the elements but not taking up space inside the tent.
Great for items like bikes, strollers, area to take off shoes, even a grill, and so many other possibilities. They are very commonly seen on tents in areas with frequent rain and are standard for multi-person base camp tents. The buffer zone between the tent and the great outdoors aids in weatherproofing, by keeping precipitation further away. Because a vestibule protects the door, you can leave the door open during a summer rain to increase ventilation, and to let in the glorious fresh rain smell. Having two doors also ensures that you won't be crawling over people and their gear piles every time you need to get in or out of the tent.
Frequently Asked Questions
q:

How big of a tent do I really need?

a:

Answering this question depends mostly on who will be using the tent, how much gear they may need to store within the tent, and how many people will be using the tent. For the most part, an average adult plus equipment needs about 25 square feet of interior space. Children and teens often need a little less overall space, about 18 to 20 square feet.

It is important to keep in mind, though that these are just based on the average adult and the average child or teen. If you are larger, or smaller you will need a little more or less room respectively.

Also, it's a good idea to consider how you wish to move around while you're inside the tent. If you don't mind crawling or moving around in a lowered position, a tent that measures only 4 feet or less at its maximum height is more than enough room. However, if you want to stand, you'll probably need a tent that measures about 6 to 8 feet at its highest point, if not more.
q:

When can you use these tents? Which type of terrain or season?

a:

Tents are divided mainly into seasonal categories. Their usefulness is based not only on their overall capacity and ease of use but also on which season or seasons that they are best suited for. For the most part, a tent is either suited for use during the whole year including the colder winter months, or for only the spring-summer and autumn. As you can expect, the ones rated for year-round use are called four-season tents, while those rated for slightly warmer weather are called three-season tents.

The tents we've presented here are rated as three-season tents, which means that although they can withstand an occasional snowfall, they are more suited for rainy or windy conditions overall. So if you think that you will be doing a fair amount of camping during the colder months, then these may not be the best tents to choose from. However, in most cases, a three-season tent will prove to be more than enough to get the job done.
q:

What is the average height of a tent?

a:

Tents are commonly assumed to be short, causing hunched over walking or even crawling around. With new tent heights as tall as six feet eight inches, there is plenty of room to stand, change, stretch and easily move about the space. Tents with extra height can even be used for more storage with added gear lofts. Added height and gear lofts allow for tons of storage overhead, saving that valuable floor space for other things. There are tents that more resemble a coffin than a room to sleep, but even the lightest single-person backpacking tents are growing for comfort all while staying light as a feather for long trails.
q:

What is the average weight for a good high quality tent?

a:

If you will be touring, or backpacking you already know that the weight adds up and storage is very limited. If you plan to carry the tent, then the weight and storage size is a crucial feature to pay close attention to. Some tents are easily split into components to share the load with others. The average weight for each tent is around 3-6lbs depending on the size and quantity of fitting. When backpacking, the tent will be one of the four heaviest items you carry, accompanied by a backpack, sleeping bag and sleeping pad. Having a tent that is even a few ounces lighter can be a great way to reduce weight.
q:

What's the best way to store a tent?

a:

When you're taking down your tent and putting it into storage, it's important to make sure that it is completely dry and free of debris, and packed away in the manner suggested by the manufacturer. This helps to keep the tent newer for a longer period and to prevent the growth of mold or mildew, which can make the tent pretty much unusable.
Subscribe to our Newsletter