Best Underwater Cameras
In a Hurry? Editors choice: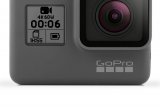 Test Winner: GoPro HERO6

Everyone can take a picture of a tree, but how many people can take a great close-up photo of coral reefs? The
underwater
world is as baffling as it is beautiful. A great way to capture and remember your time underseas is with a waterproof camera. These cameras are specially designed and some are
waterproof
up to about 100 feet. The good news is that buyers have plenty of options when they start shopping for underwater cameras. The bad news? There are so many choices that the line between good and great is blurred. Megapixels and GHz can sound like a foreign language to some, making it very difficult to decide on which
camera
will be best for you. To make the decision a bit easier, we have scoured the internet for the top 10 underwater cameras available today.
Standout Picks
Criteria Used for Evaluation
Top 10 Picks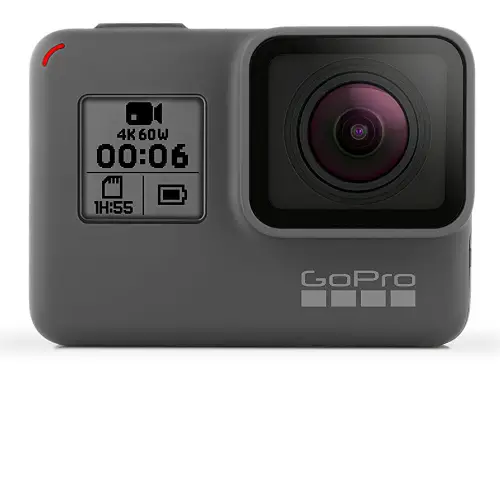 At the top of the list is the GoPro Hero6, a big improvement over the previous Hero5. The gap in excellence between this product and the rest on the list is staggering and makes it a firm #1.
Read more
Photo and Video Quality
GoPro cameras have become top sellers due to durability, performance and endless options. They are built from the ground up to take action photos and videos of the highest quality.
Features
Sold as a base, deluxe bundle, sd card bundle, starter bundle, and vacation bundle
2x the performance speed of Hero 5 Black.
Value
The Hero6 is the most expensive camera on the list, and that includes buying the cheapest form (base). However, the value is unquestionable since you're getting the best underwater camera available for your money.

2

. Panasonic Lumix TS20 1


The familiar look of the Panasonic Lumix attracts a lot of potential customers. But underneath the hood is a powerful camera that takes great photos.
Read more
Features
The TS20 is the best looking waterproof camera on the top ten, and is available in orange, blue and black. All of the colors look great, complementing the slim frame of this flagship device. It boasts a 7-inch LCD screen and 16.1 MP.
Value
Available at an average price, the value evens out if you're looking for a top tier camera. Buyers should spend a little time going through the manual so that the complex functions are recognizable.

3

. Kodak EasyShare Sport C123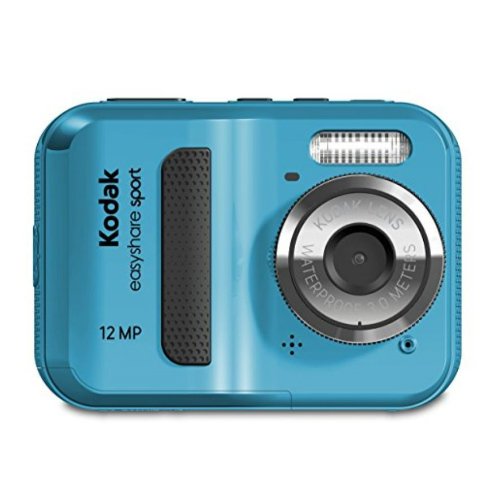 Kodak handles a range of big-time electronics in photography and other media. The Easyshare line is a big part of that, with the C123 being their best flagship for underwater cameras in the series.
Read more
Photo and Video Quality
Kodak's Smart Capture is a software mode on the camera that automatically improves the picture taking process. Photo opportunism that would usually look bad come out a lot better when this mode is activated.
Features
4 inch 112k TFT LCD
Waterproof up to 10ft.
Value
Even with expensive components and software, the C123 is low priced. This should endear it to anyone looking for that magical Kodak value.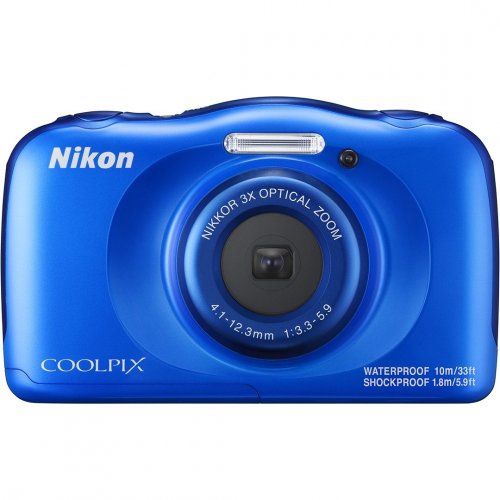 You can't have a top ten camera list without including a Nikon product. The Coolpix W100 is the best value Nikon underwater camera in their catalog.
Read more
Ease of Use
Having onboard Bluetooth isn't rare for a high grade camera, but pairing it with the included NFC and Wi-Fi functionality is. There are multiple ways to wirelessly transmit your media without showing favoritism to any protocol.
Features
2MP low-light CMOS sensor
7 inch TFT LCD
Value
The Olympus starter set is still the best, but for the average price of this Nikon set it makes a great alternative. And since the camera has Nikon's usual grade A quality, it retains the brand's values.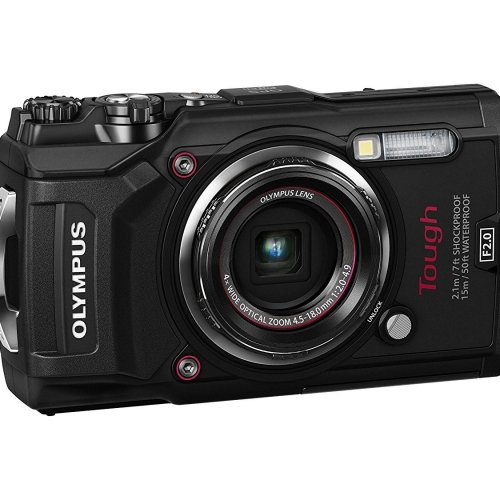 The TG-5 is the first high priced underwater camera on the list, but it earns its place right in the middle. Known worldwide as one of the toughest underwater cameras available, it's also known as one of the better starter sets.
Read more
Features
Multiple items are included in the package; 32 GB card, 1 Olympus batter+1 Polaroid battery, charger, tripod, point, and shoot case, 8 in 1 cleaning kit, floating wrist strap, memory card wallet, memory card reader, and LCD screen protector.
Photo and Video Quality
12MP image sensor
Dual Quad Core TruePic VIII Image Processor
Value
For a high price, you get an underwater camera with all of the fixings. The long-term value in this product is magnified by the excellent resources online from satisfied buyers.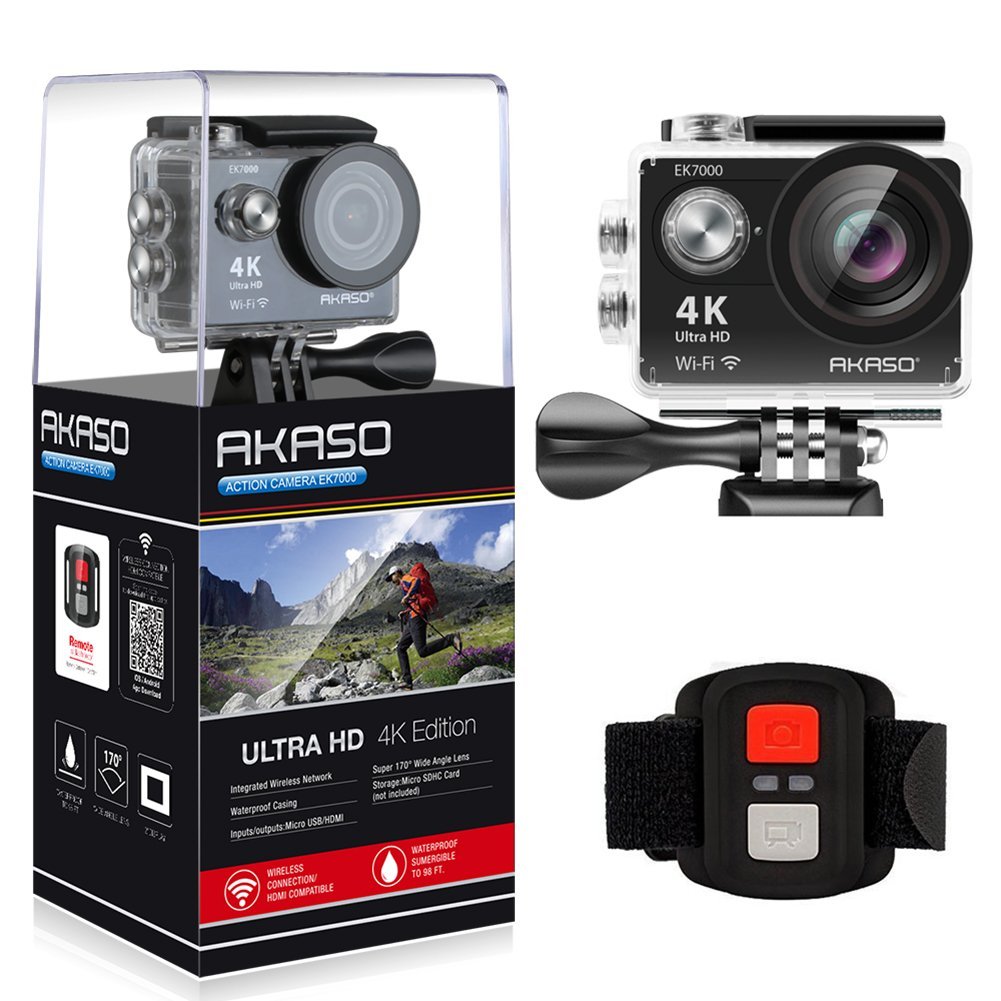 Akaso is one of those brands that consumer's fall in love with due to word of mouth. And it is true, that the EK7000's popularity has a lot to do with the legion of satisfied customers.
Read more
Features
Not only is the wireless wrist remote useful, but it is also consistent. Attaching it makes taking pictures and videos much easier when you're away from the camera. This camera also features 4k Ultra HD/12MP and 2 rechargeable 1050mAh batteries.
Value
As far as price goes, it is low no matter which color you choose. Even with the tablet/phone app being annoying, the EK7000 is a beastly value.

7

. Fujifilm FinePix XP120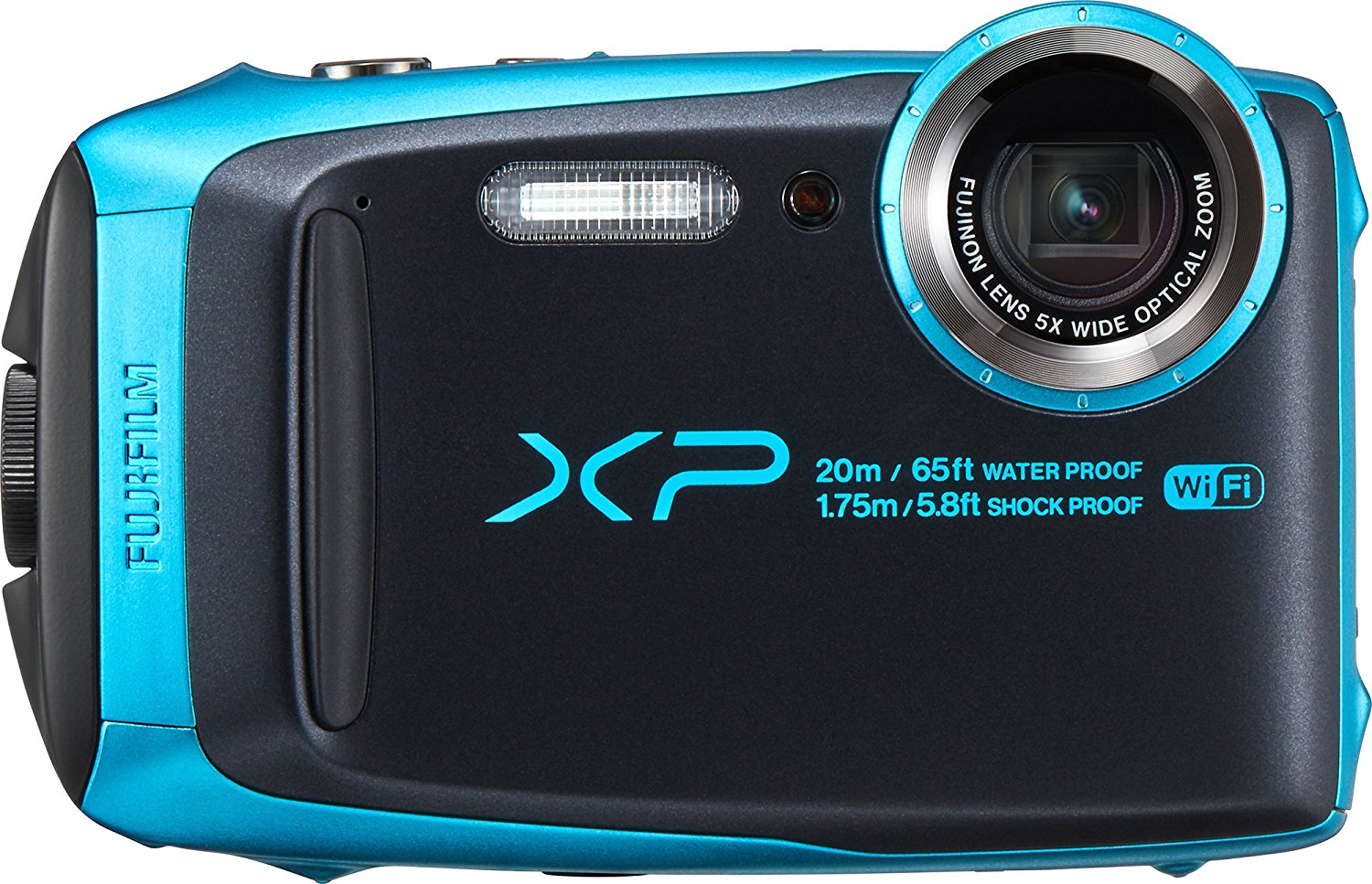 Fujifilm is one of the most noticeable brands on the list, known for its innovation with camera products. The XP120 continues to be a big seller for the company thanks to the great support it continues to receive from Fujifilm.
Read more
Features
4 MP BSI CMOS sensor
Waterproof, shockproof, freezeproof and dustproof
There are four available colors to choose from; sky blue, blue, lime green and yellow. All colors are well done and won't chip due to old age.
Value
Price is about average for both the base setup and the model with the 32 GB card. They are appropriately priced for the value given.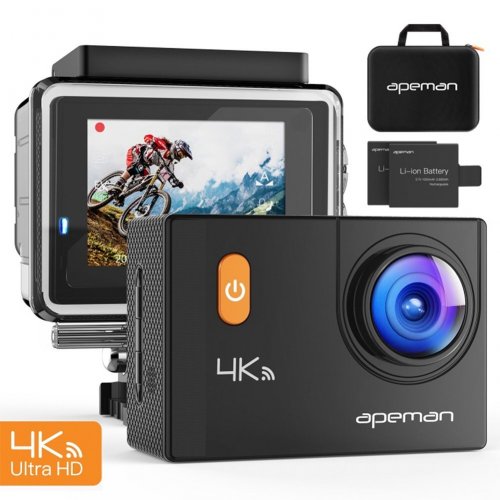 The Apeman 4k Action Camera is all about beefy specifications with fabulous shots. Power is one thing this camera isn't lacking in, and in that area, it competes with the top three on the list.
Read more
Photo and Video Quality
In today's world 1080p is still the current standard for media, but there is no denying the brilliance of 4k. At the consumer and professional level there is a big difference in how good 4k looks when this camera outputs to a television.
Features
Sony sensor
Multiple viewing angles up to 170 degrees
Value
Surprisingly, the price is low for this camera even though it does 4k and has built-in wifi. With the full accessory kit that comes with it, this is a fantastic value.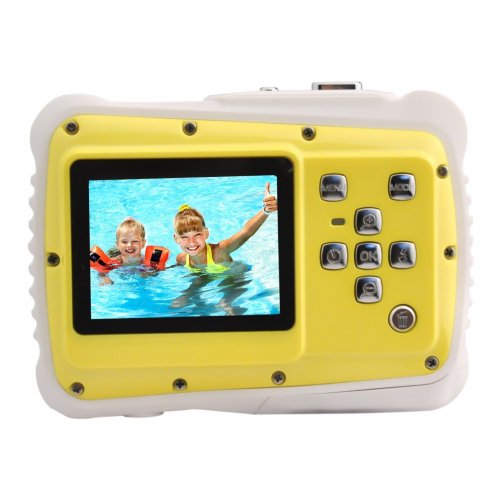 Seeing a kid's underwater camera on the list is always a promising thing. The hardware is top notch and is a great way for kids to get used to underwater cameras.
Read more
Ease Of Use
An important feature of any kid approved electronic device is ease of use. The PP-J52 meets this criterion while still offering a lot of control over the quality of media.
Features
Waterproof and Dustproof
0 TFT screen
Value
Even with an odd color choice for kids, the price is low so this camera has lasting value. It's the easiest camera on the list for kids to use underwater.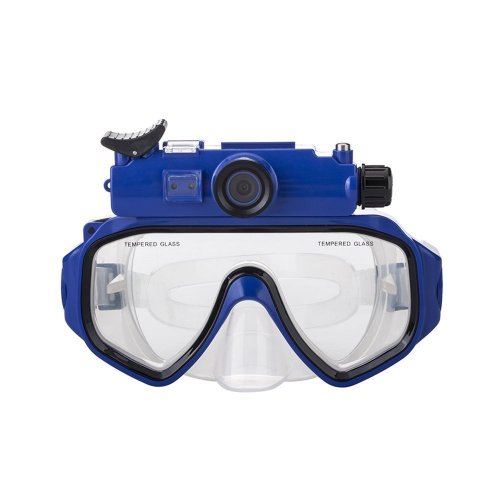 At the #10 spot on the list is the PowMax Diving Mask, a completely different take on an underwater camera. This uniqueness helps it to stand out from the rest of the products even though PowMax isn't a big brand name.
Read more
Photo and Video Quality
The first thing you'll notice about wearing this mask is the angle it takes pictures and videos. It is the most immersive camera on the list by catching all of the important action.
Features
HD 720p
20 meters underwater max
Value
The price is low, and you get a pair of goggles with a capable camera. Even if you only want the camera, the value is solid.

Subscribe to our Newsletter