Best Wine Rack
last updated:
Feb 11, 2019
Now that winter is here, a looming snowstorm is always one miscalculated weather forecast away. If you are not prepared, you could find yourself snowed in with nothing but a bottle of iced tea and a half carton of milk in the fridge. Having a wine rack with all of your favorite bottles stored for easy access the next time you get snowed on, or whenever you have unexpected house guests can be a real lifesaver. These units are not only made to look neat and organized and add quite a bit of class to your kitchen or dining room, but they are also designed to prolong the life of your bottles. Keeping the cork from drying out is the key to preserving your bottles for years, and many designs hold the bottles to ensure that the corks never dry out. In this guide, we have weighed the pros and cons of various design options, as well as considered what past users have had to say to determine the best of the best.
This is the best product on our list that is currently in stock: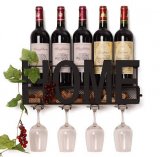 Soduku
Why is it better?
Offers a lot of style for small spaces
Had a drawer that will display used corks
Some users found that it was great in their RV
In a
Hurry? Editors choice: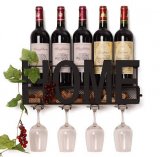 Test Winner: Soduku

Ease of Use
Materials
Size
Style
Value
By Default
Criteria Used for Evaluation


Ease of Use
No one likes sitting on the floor with a bag of screws, an allen wrench, and unclear instructions, which is why we selected products that require little to no assembly.
What we want from a product is something that is going to be easy enough for you to assemble. The last thing that users want to do is bust out their toolbox and get to work to assemble their new product. That's why we opted for design that had little to no assembly required. Of course, with the larger options that can hold more than 24 bottles, you are going to have to engage in a little bit of assembly. We wanted to make sure that when it came to those design options that we selected products that not only had separated accessory bags for all of the screws and tools that you will need to put it together, but we also wanted to make sure that it came to detailed instructions for assembly. We found that users are likely to say in their reviews whether or not the instructions were clearly marked and each piece labeled. With the selections that we picked for our list, most of the users raved about how easy and how fast is was to put together. If it isn't assembled properly, you might run the risk of it being unsteady and one of your prized bottles could slip out ad break on the floor.


Materials
Superior materials means that it will last longer without breaking or cracking.
Another thing that we took into consideration was the materials that were used to make each product. For the most part, the material isn't going to do anything to positively or negatives effect your bottles. We don't really find much wrong with using materials such as CARB P2 MDF or others types of composite wood. These design typically have a pretty sound structure. The only problem that some users have experienced is that the finish on these products can bubble up if exposed to excess moisture. Our thoughts on that is that if you want to keep your prized bottles in perfect condition, they should be stored in cool dry locations, so the issue of the finish becoming damaged on CARB P2 MDF materials should not be an issue if your are storing your bottles properly.


Size
We wanted to make sure that we selected designs that were suited for small collections as well as extensive bottle collections.
While it might not be an issue for some, other that have an extensive collection or a rather small space will need to check to make sure that the size if right for them. If you are just a casual collector of expensive bottles, or you just like to have a few bottles on reserve for a special occasion or unexpected visitors, you might benefit from one of the smaller options that can store between 5-12 bottles. If you live in a small space that has little to no tabletop or floor area, the designs that are meant to be mounted on the wall might serve you best. It is important to keep in mind, however, that the wall mounted options are not for bottles that need to be store for long periods of time because the bottles stand upright and the corks will dry out over time. If you have quite the extensive collection, be sure to note how many bottles each unit holds. We tried to select a wide variety of options that start at about 5 bottles that went all the way up to about 24 bottles. Many of these options are also able to be stacked, so as your collection grows you will have the option to purchase additional pieces that will match and lock together.


Style
Of course, you want to display your most treasured bottles as stylishly as possible!
For most users, these products are going to be used not only to keep your bottles stored and safe so they do not spoil, but also to display all of the bottles that you collected over the years. Some of the more stylish options often focus more on style and less on preservation, so keep that in mind as you make your selection. Wall mounted units that will only hold about 5 bottles but can also store glasses are great for adding a little bit of charm to your kitchen or dining room, but they aren't ideal for preservation. Before you select a style that is right for you, determine which feature is more important to your storage needs: presentation or preservation. That isn't to say that there aren't models out there on the market that cannot achieve both style as well as presentation- such as the Kings Brand Furniture option. This option is able to store multiple bottles at the correct angle to promote preservation, but it also brings quite a bit of style. The downside to this option, however, is that it comes in at a much higher price point and takes up a lot more room.


Value
Saving money is important, because it means that you will have enough money left to buy more wine!
The last thing that we took into consideration was how much each unit would cost you. Many solid wood options could carry a price tag that far surpassed some of the other wooden designs. What we wanted to ensure was that the styles that we selected were priced within the realm of reason without sacrificing the quality of materials used. Than meant that sometimes we would opt for composite wood that was often less expensive, but still offered users the same immediate appeal of that of some of the heavier, and bulkier treated wood options. Saving a little bit of money where you can is important, but never at the risk of sacrificing quality or craftsmanship.
Expert Interviews & Opinions
Most Important Criteria
(According to our experts opinion)
Experts Opinion
Editors Opinion
Users Opinion
By Default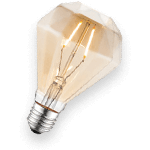 Materials
The reason that we took materials into consideration had to do with how long the product is going to last. Often when using cheaper materials or thin metals, these product has a tendency to not even make it to the 6 month mark before they begin to crack and bend. Plus, higher quality materials will often give a nicer finish, and these products are something that you are going to want to display proudly.
How important is price?
We wanted to find that sweet spot that lives between quality and value to ensure that you bring home a product that is made from high quality materials, but also comes in at a reasonable price point. What we discovered was that there were just some brands out there that charged a lot for their options, and arbitrarily so.
Frequently Asked Questions
q:

Why would I want to store my bottles on a rack?

a:

If you have a number of special bottles that you are saving for a special occasion or just a Tuesday, you want to be able to store them in a pleasing way. These options come in a lot of differently styles that user various type of material that will be able to showcase not only the bottle but the label to each bottle as well making it easy to select your favorite brand. These units are also great because they keep your bottles up off of the floor or tables where moisture may linger and effect it.
q:

Do I have to store it on it's side?

a:

You might have noticed that almost all styles out there on the market have bottles that are stored on their side. Why is this important? To protect the lifespan of your special bottles, it is important that the contents isn't exposed to oxygen. One way oxygen can make its way inside is through the cork. If the cork dries out, your contents will begin to spoil and taste like vinegar. A great and simple way to avoid this is to store the bottles on their side so that the contents is always pressed up against the cork to constantly keep it moist to prevent it from drying out.
q:

Can I used it for whites and reds?

a:

One very common question is if reds and whites need to be stored differently. While white wine is best served at room temperature, white wine is generally served chilled. Does this mean that you will have to store your whites in a different place? The good news here is that the temperature that you need to store and the temperature that you need to serve are two different things entirely. You can easily store both your whites and your reds in the exact same place in the exact same conditions. When the time comes to serve your whites, simply pop it into the fridge to cool it down promptly before serving.
q:

Will it store glasses as well?

a:

While some units out there on the market will only store bottles, there are designs that will hold glasses as well. Glasses holders are typically just slats in the wood found at the base of the unit (for mounted designs), or at the top for floor models. User can hang their glasses upside from these slats from the stem for quick and easy access. Why do users prefer to store their glasses in this manner rather than in the cabinets? The answer to that question is one word: dust. When sipping on a fine glass of merlot, you want you glass to be as clean and free of particles that are found in the air. When you store them in a cabinet, they can often get a little bit dusty on the inside. Even if you store them stem side up- they will still smell a little musty when store for longer periods of time. Storing them in the open in such a way will ensure that your glass is perfect without the need of rinsing and drying your glass before pouring.
q:

Where should I put it?

a:

The most important thing to remember when storing your bottles is to make sure that they are in a clean, dry, and cool environment. For users that don't travel by yacht or have access to a classical wine cellar in their basement, this can be a bit of a struggle. The good news here is that most homes that are in a temperate climate or have access to temperature control in their homes shouldn't have much trouble achieving a pretty good environment for their bottles. As far as placement is concerned, that is just a matter of personal preference. Some users like to keep their bottles in the kitchen with the rest of their food and snacks, while others opt to keep theirs in the dining room or in a rec room to proudly display their collection.
q:

Will they be able to hold all sizes of bottles?

a:

The answer to the question lies solely on the type of design that you choose. If you find that your collection is composed of odd shaped bottles- whether they are a little fat or taller bottles, the most important thing that you will want to keep in mind while shopping is the method in which the bottles are stored. Steer clear of design options that have a circular cradle for each bottle. This design feature is made to further secure standard bottles to the shelf, but can be problematic for various sizes of bottles. These holes range in size from about 3-4 inches in diameter, so if your bottles are bigger than than you might want to select a design that has bottle cradles that are a little more versatile.
q:

Can they be used for anything else?

a:

As a matter of fact- they can! Many users find that when they no longer need to use their design, or they upgrade to a different model, these units can be used for small, rolled up towels to be used in a bathroom to save on space. Some users even purchase these options solely for this purpose. Just be sure that you select a design that doesn't have the rounded holes that measure to be about 3.5 inches because they might not be the best option for towels.
Subscribe to our Newsletter