Best Winter Vests
last updated:
Feb 07, 2020
If you're looking for a piece of winter gear that doesn't hinder your mobility and is great for layering, a winter vest is an answer. These ingenious pieces keep your core warm, without trapping in sweat, and still allow you a full range of movement. They are typically very lightweight, packable, and available in different touches of warmth.
On the inside, you'll find goose feathers, fleece, or synthetic materials. On the outside, you may find nylon, wool, polyester, and more. Once you see the plethora of choices available, it can be difficult to figure out where to start. We have rounded up the best winter vests available today and provided you with a short description to warm you up in the right direction.
This is the best product on our list that is currently in stock:

The North Face Nuptse
Why is it better?
Lifetime guarantee for material defects and manufacturing issues
Super warmth and high-quality construction make it very durable
The North Face is committed to ensuring that their down products are ethically and humanely sourced
In a
Hurry? Editors choice:

Test Winner: The North Face Nuptse

14
Researched Sources
1,433
Reviews Considered
9
Hours Researching
10
Products Evaluated
Materials
Insulation
Features
By Default
Criteria Used for Evaluation


Materials
You want to choose a vest that's made of soft but durable material. Shells made of polyester and/or nylon are commonly used, as they are versatile, comfortable and strong. Also, make sure you're choosing one that has strong zippers that will last a long time. You don't want to trade sturdy zippers for an item that's light in weight. If it no longer zips, it isn't going to help you stay warm! And finally, you'll probably want some pocket space for your snacks, keys and cell phone. Interior and zippered pockets are absolutely a plus for maximum security on all your winter ventures.
Down
Down is a high-performance insulator proven to perform well in extreme cold. It is usually sourced from geese and ducks around the world. It can compress tightly, allowing for greater fill at a lightweight. Its easy compression also makes it packable, a perfect option for extended journeys, low-key trips, and distance backpacking and climbing. It is a long-lasting insulator, with the ability to be compacted and misshapen over and over again while maintaining its original shape, fluff, and insulating properties.
Responsibly-Sourced Down
For many who live active, outdoor lifestyles, caring for the planet and animals we share our outdoor spaces with is important. Sometimes, to obtain down feathers, the animals are live-plucked, a painful and cruel process. In addition, the waterfowl are sometimes force-fed for fattening, as they are primarily raised for meat. Feather gathering is, after all, a byproduct of the large meat industry.
After the processes of gathering down and the poor treatment of the animals were reported and opposed by animal rights groups, a few companies raised their down standards. Patagonia and The North Face, for instance, now have ethical standards in place to ensure that the down clothing you purchase from their companies is responsibly sourced. Waterfowl connected to these brand names are now humanely treated and traceable. If these are important factors for you and you are willing to pay the price for higher standards, you'll get what you pay for.
Synthetic Insulation
Synthetic insulation is a man-made fine fiber that is manufactured to be very similar to down. They don't have quite the insulating power of down, as it's hard to replicate what nature has done so naturally, but they come in close behind when it comes to warmth retention. This type of insulation will lose shape a bit more quickly than down, and therefore, it won't be as long-lasting. However, synthetic does outperform down when it comes to moisture.
While down clumps when wet, synthetic doesn't. If your wintry conditions are going to be icy or snowy ones, synthetic could be the way to go unless you have really great shell protection over your insulating material. Furthermore, articles of clothing stuffed with synthetic insulation are typically less expensive than those with down insulation. It's a good choice to have on hand if you plan to spend any time outdoors this winter.


Insulation
Winter puffer vests are lightly stuffed with a fill that insulates, trapping body heat and keeping warmth right where it needs to be, snugly against your body on chilly days. Down and synthetic insulation both trap air in the free space between the fibers, thereby providing extra warmth. Both are effective insulators, however, there are some differences to take into account.
Fill Power
The higher the fill power, the lighter and fluffier the fibers. The lighter the fibers, the more that can be packed into a given space without increasing the weight. For instance, 800-fill down and 600-fill down may both weigh one ounce. However, the 600-fill down will take up more space, thereby decreasing the number of fibers it takes to reach that one ounce. The 800-fill down will pack in more compactly, providing more insulating coverage in that same one ounce.
In order to achieve the same coverage as the 800-fill, the item with 600-fill would need to increase its amount of down. This would increase the weight, making an item that's a bit heavier and, perhaps, bulkier. While all down is an incredible insulator, the very best choice (if it's within your budget and needs) would be that with a fill power of 800 or more. However, as down is the best fill insulator, lower fill power is still a good one. Deciding which one you need will depend on your outdoor activities, the temperatures you foresee and how comfortable you are (or aren't) in the cold.
Fill in Grams
Also, the amount of insulation placed into a vest can vary among models. The greater the amount of filling, the heavier and warmer the vest will be. For instance, a vest filled with 200 grams of 650-fill down will be thicker and cozier than a vest filled with just 50 g of the same fill power down. Check the number of grams of down placed into a vest if possible, in addition to the fill power of the down in the vest. A lighter fill will be ideal for early spring or fall weather, whereas you'll need a larger amount of fill for deep wintertime activities.


Features
The features of a winter vest are another important criterion to look into. For one, pockets are always something to check out. It's useful to know if you'll be able to store your phone or keys on your body, or if you will need a purse. Also worth noting, is if the pockets have a secure closure. Additionally, if you are planning to travel with your vest, you'll want to know how easily it packs down and if it is susceptible to wrinkles. A few of the vests featured on this list can actually fold up into the pocket of the vest. Even if your luggage for traveling is filled to the brim, you could attach the vest to your backpack with a carabiner and not worry about space.
Another feature that some of these vests feature is a collar. If you don't plan on wearing a scarf or a turtle neck, a vest with a collar will help to keep you warm. Another way to keep warm is with the cinch cord of a vest. Some vests have cinch cords around the bottom which not only helps with the fit but also to hold in warmth.
Expert Interviews & Opinions
Most Important Criteria
(According to our experts opinion)
Experts Opinion
Editors Opinion
Users Opinion
By Default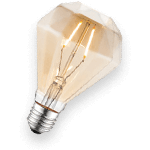 Quality
When investing in a winter vest, it is important to do your research and worry more about the quality of the item than the price. It is much more useful to have one or two great vests in your wardrobe rather than six mediocre vests. Personally, I have one vest for the below freezing temperatures, and one vest for brisk days.
Layering Up
Vests are an imperative layer in layering. Many people don't think about putting on a vest under a ski jacket but it's actually a brilliant idea. A vest will keep your core warm while still providing a full range of motion for your arms. Additionally, vests are an easy layer to shed and most pack up into their own pocket for easy storage.
Other Factors to Consider


Weight
The weight of your vest may not be an issue for you, and that's fine. Some vests are a little heavier and have more bulk to them while others, like those on our list, are light in weight and effortless to wear. If you're expecting to wear it for outdoor activities, like cycling, running or hiking, you may want to consider a lightweight version. Those that are lighter will be easier to pack as they compress down very small, they will be easier to maneuver in and they'll remain breathable and comfortable whether you're in or out of doors.


Comfort
Layers on top of layers in winter time can become cumbersome and constricting, but we don't want to be confined to the indoors when those temperatures are dropping just to stay reasonably comfortable. For the most desirable winter vest comfort, you will want to look for a vest that won't hinder your range of movement. It will be one that will allow you to move freely during all types of activities. You want a fit that's snug enough to keep you warm, but plenty flexible and giving enough so that you have ample room to climb, run, cast a line, paddle, lift a rifle, or whatever it is that you do. There are many options out there that will suit these needs perfectly.
The length of your vest is another factor to consider. A vest that's too short will allow torso heat to escape and it may decrease the amount of middle coverage during high movement activities. You don't want to suddenly feel an icy draft as you set up your tent for the night, or as reach for that next high rock ledge. Checking the back length and knowing your own torso length would be wise before making a good winter vest investment.
Frequently Asked Questions
q:

What are the warmest and hardiest types of insulation for active winter wear?

a:

Wool
Wool is a stand-alone material that effectively traps dead air and uses it to insulate the body. Wool handles moisture, humidity and wet conditions exceptionally well. It absorbs moisture from the body and then releases it to the outside dry environment as your body warms, maintaining just the right amount of interior heat and dryness. However, if it becomes overly saturated it would need to dry out before being comfortable to wear outdoors again.

It is a quick-drying material. It is odor-resistant, due to its moisture-wicking properties. Bacteria that create odors cannot thrive where there is a lack of moisture. Furthermore, wool has incredibly strong fibers that can be stretched and pulled many times over without damage or becoming misshapen. Merino wool is higher-end wool that is finer than typical wool, creating a softer, less itchy fabric. Its fine fibers also make it even quicker to dry.

Fleece
Fleece is another stand-alone material. It is warm, similar to wool, but it is much lighter and thinner. It is non-bulky, soft and lightweight. Fleece is versatile and easy to use as a mid layer in colder temperatures or as an outer layer in milder ones.

Down and Synthetic Down
Down and synthetic down are not a material, but fine fibers used as the inner insulation in clothing and other items such as coats, vests, and blankets. They are warm, desirable insulation for winter days. Down tends to be more warm than synthetic, but it does clump without easily returning to its natural shape when wet. Synthetic is not as warm as down but doesn't clump when moisture saturates it. Both are incredibly effective and highly used insulators in winter wear.
q:

How do you properly wash and dry a down vest?

a:

Because down feather fibers can clump and become uneven in a garment, it is wise to be mindful of the washing process to prevent issues. Most vests, though, are made with a quilted pattern that helps to maintain an even spread of down throughout, even with washing.

To ensure your vests last for seasons and cold climates to come, machine wash your down vest with warm water and on a gentle cycle without fabric softener. The soapy softener can saturate the feathers inside, potentially causing odor problems and/or longer drying time. Use a front-loading machine if possible, or a top-loading machine without a middle agitator. The agitator could damage the vest. You want to avoid a washing machine full of feathers.

If using a top-loading machine that does have an agitator it is best to place the vest in a mesh bag before washing. Tumble dry on a low heat setting with sock balls or tennis balls. The balls basically beat the garment back into shape for an effective and even dry and well-maintained shape. The drying time could take longer than the drying time of a load of typical clothing items. Do not iron your down vest.
q:

How do you properly wash and dry a vest made from wool or fleece?

a:

Wash by hand in cold water or separately on a gentle cycle in a washing machine. This will prevent pilling, which can occur in these types of fabrics due to frequent washes and heavy friction against other materials. Lie the vest out flat to dry.
q:

What can I do if my vest already has some pilling in the fabric?

a:

Pilling can occur in your fleece and wool fabrics. It happens when pieces of the fabric pull away from the garment and collect together in tiny clumps on its exterior in a noticeable manner. It typically happens when there is friction between the piece of clothing and another item, like a backpack or an outer shell layer.

It can also occur with frequent or rough washing, use or handling. However, your vest can recover from pilling. A pill shaver or sweater stone, which can be purchased in many stores and online to remove those excess small balls of fabric that have worked themselves up in a most unappealing way on your favorite vest. In the future, wash and dry carefully as described above.
q:

Is a vest or a jacket better for outdoor winter exercise?

a:

Really, this depends on how cold the outdoors is in your region. Typically, a vest is great for outdoor exercise in cold climates because it keeps your core warm while still lending breathability to your armpits. With a vest, you still have a full range of motion to do jumping jacks, push ups, run, and lift weights. With a jacket, these routines can be more challenging because the arms of the jacket can be restricting and the jacket can get bunched up around your waist.

If you live in a windy winter environment, a windbreaker over your vest is a great idea. Windbreakers are typically looser and allow for more breathability through the jacket as well.