Kelty Journey PerfectFIT Child Carrier
Sharing your love of the outdoors with your child comfortably and safely is easy with the easily adjustable suspension system, 5-point safety harness and a lightweight frame of the Kelty Journey PerfectFIT Child Carrier.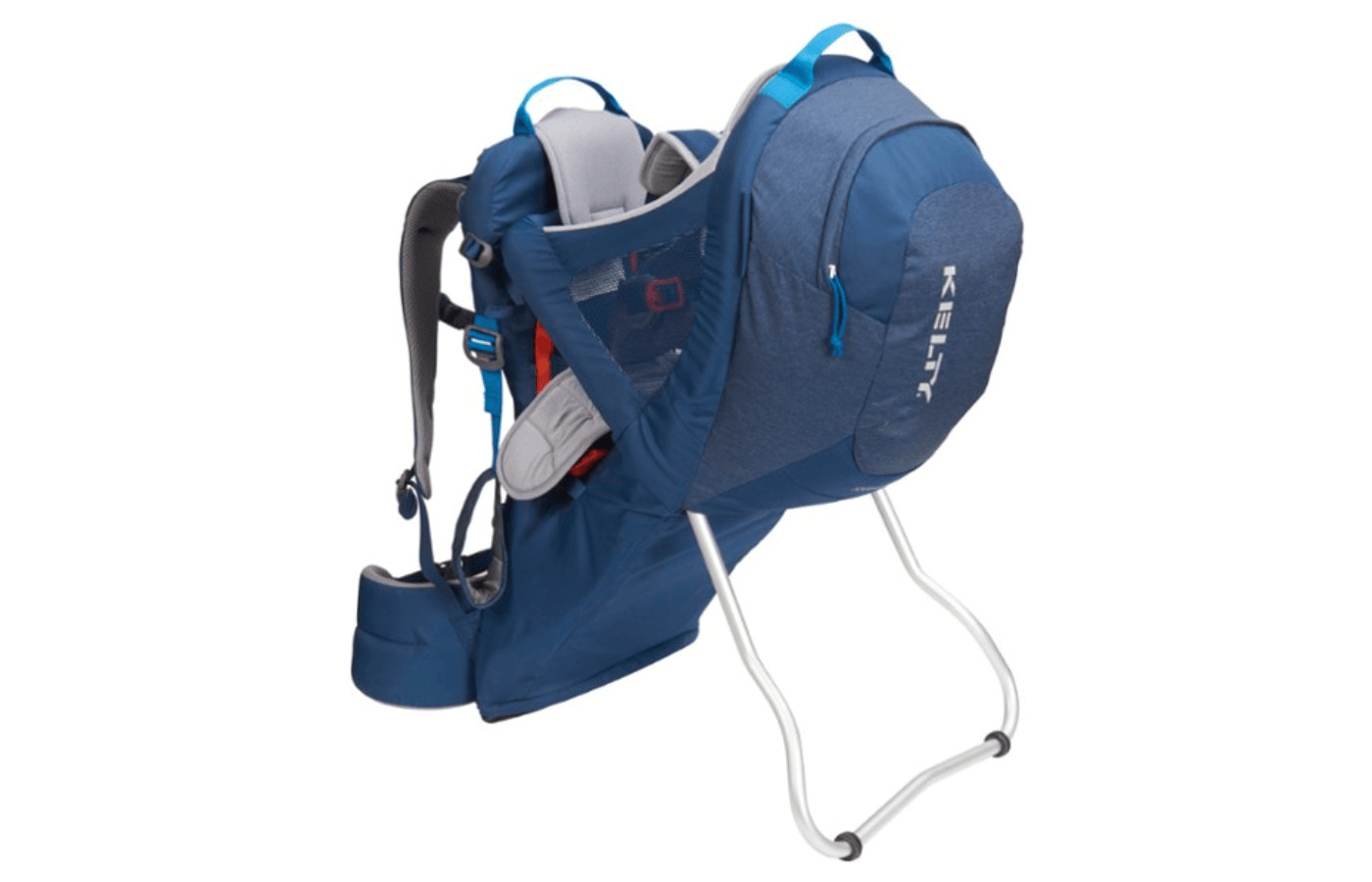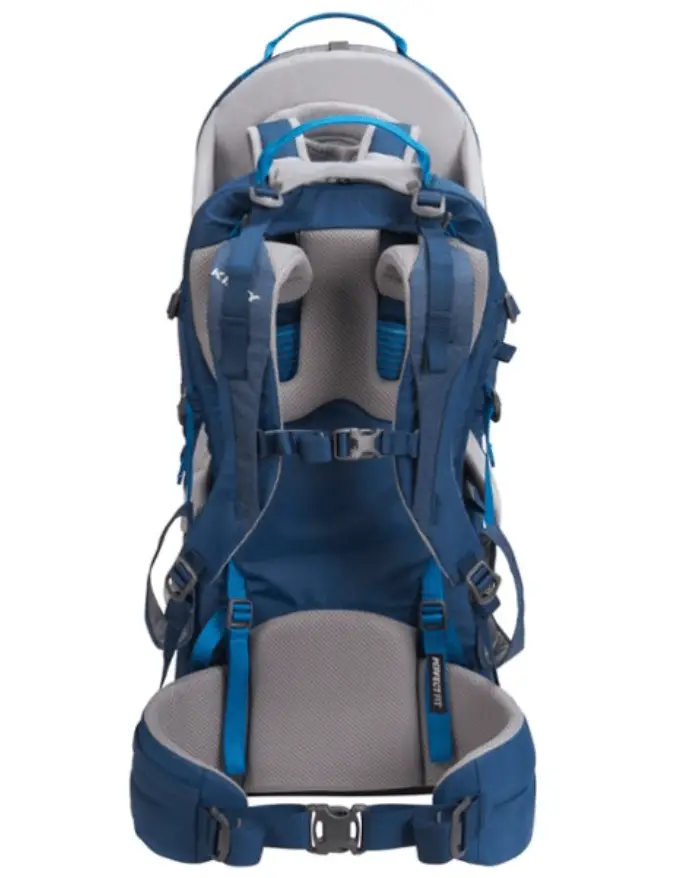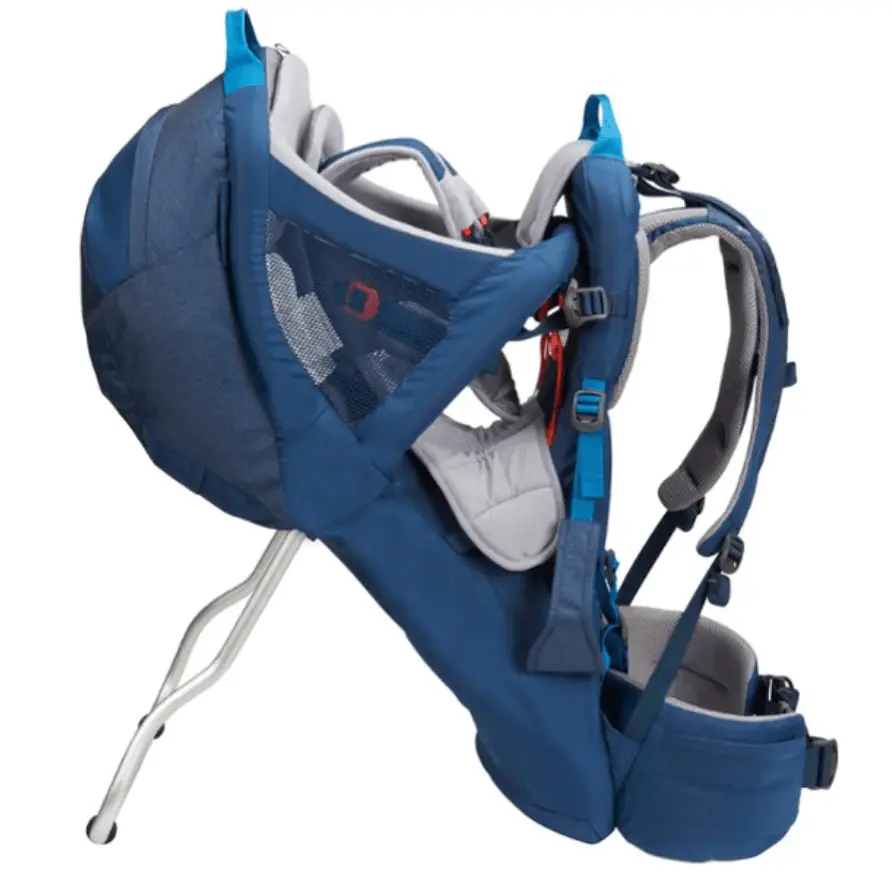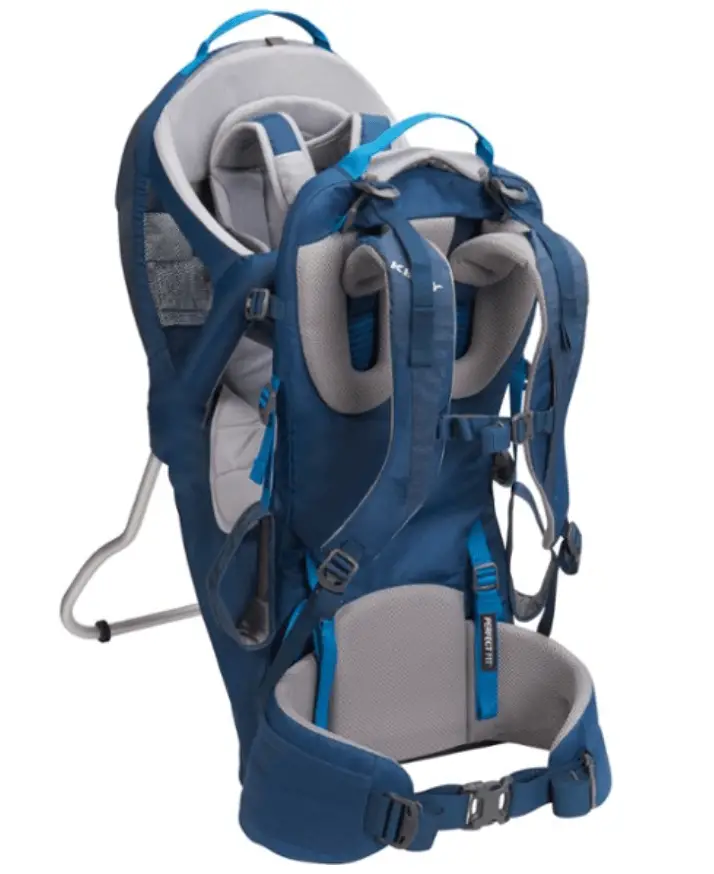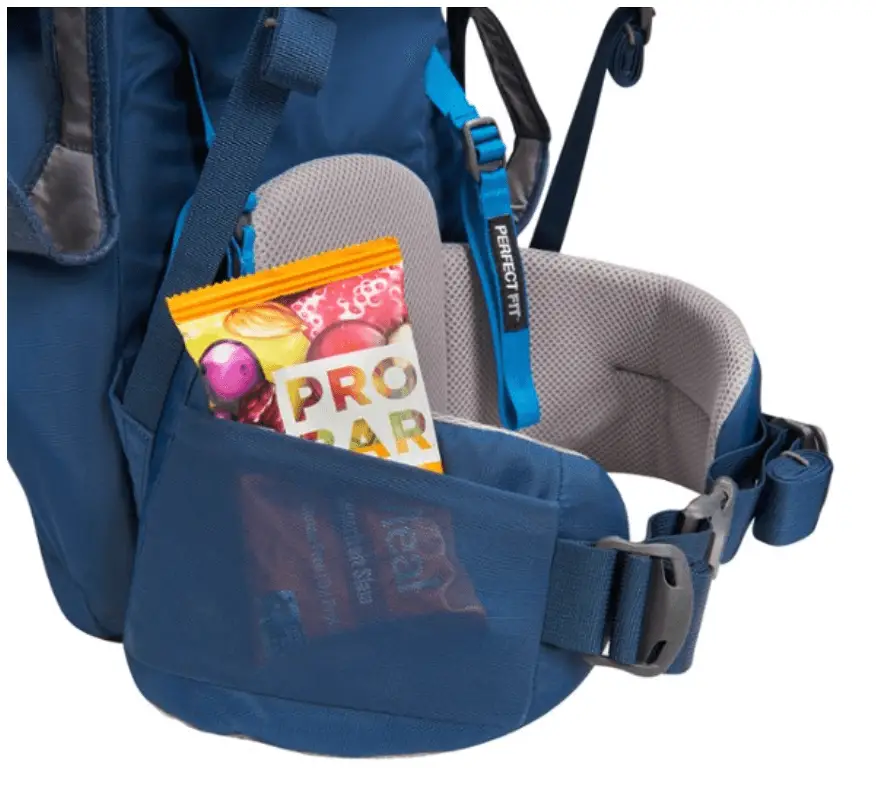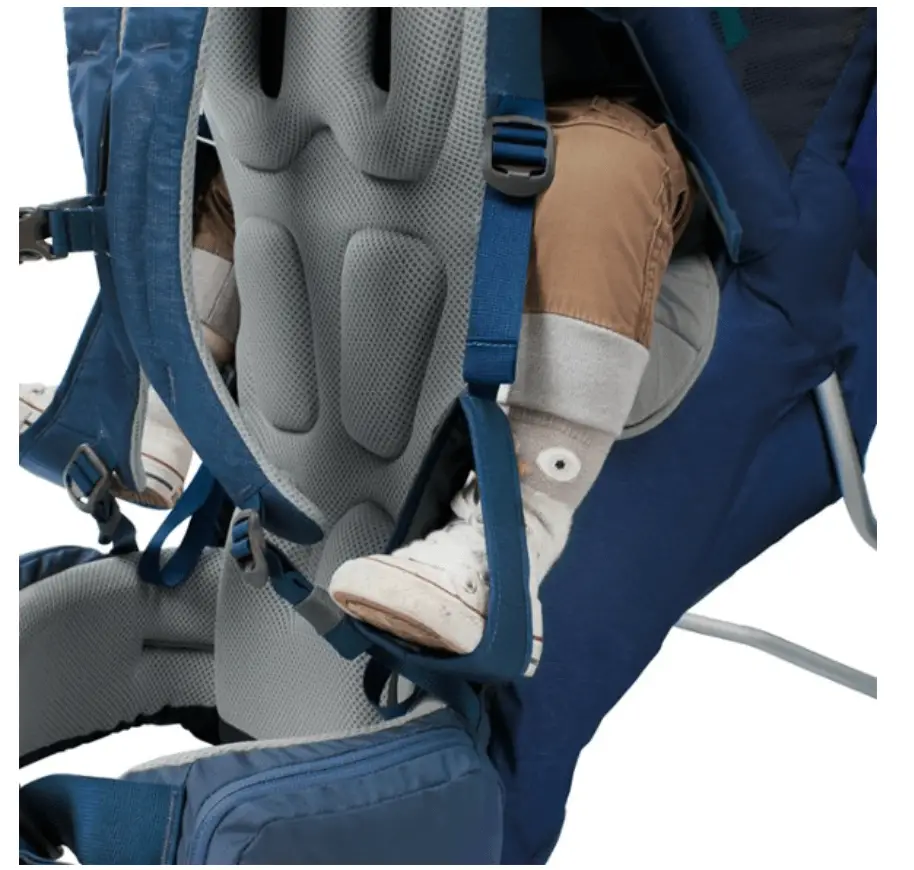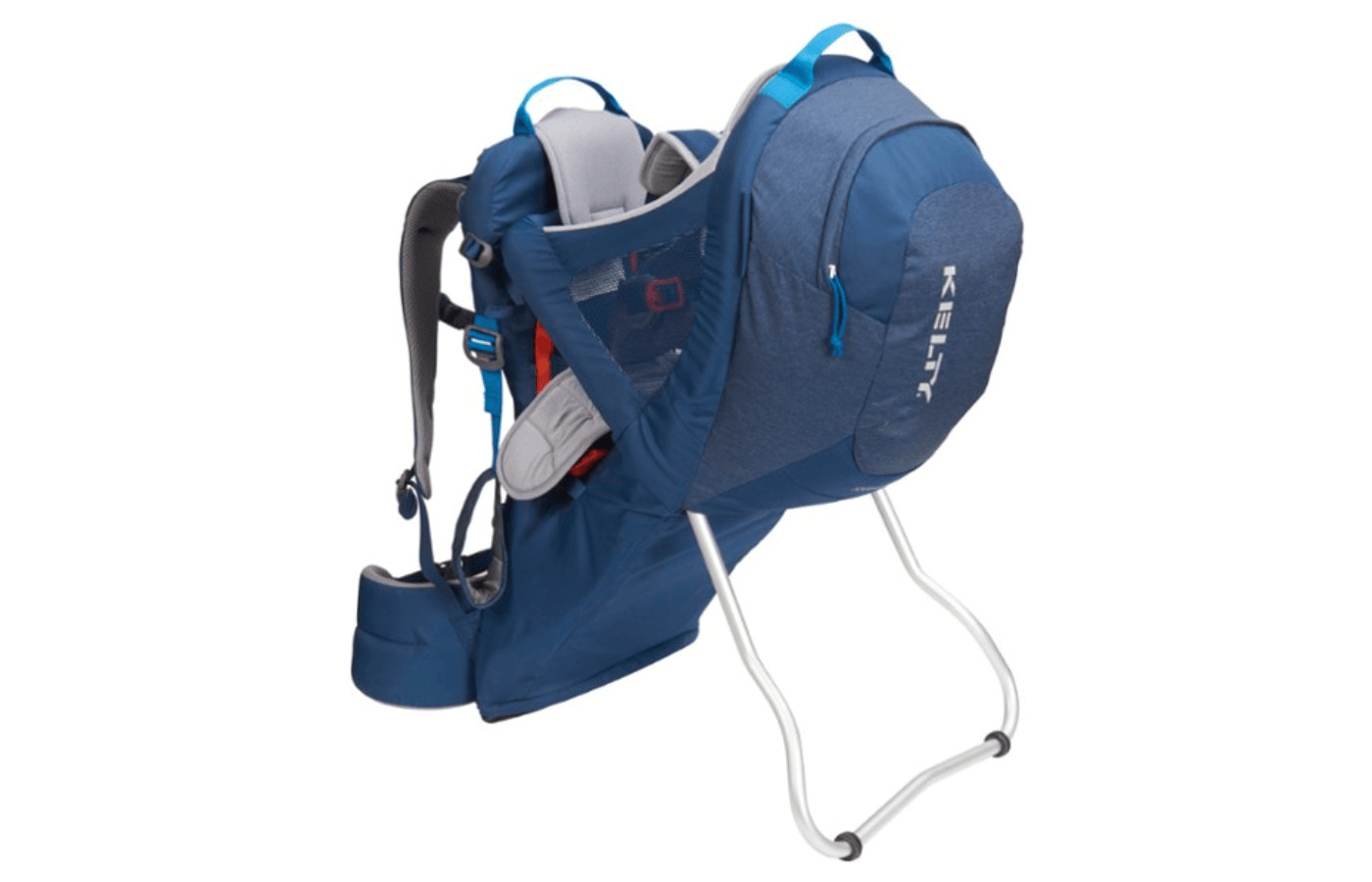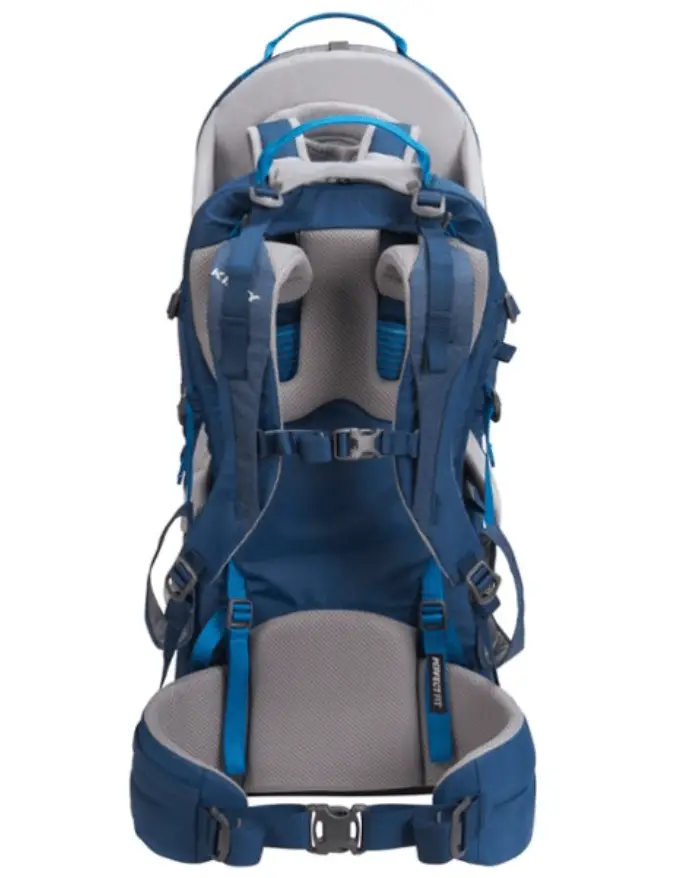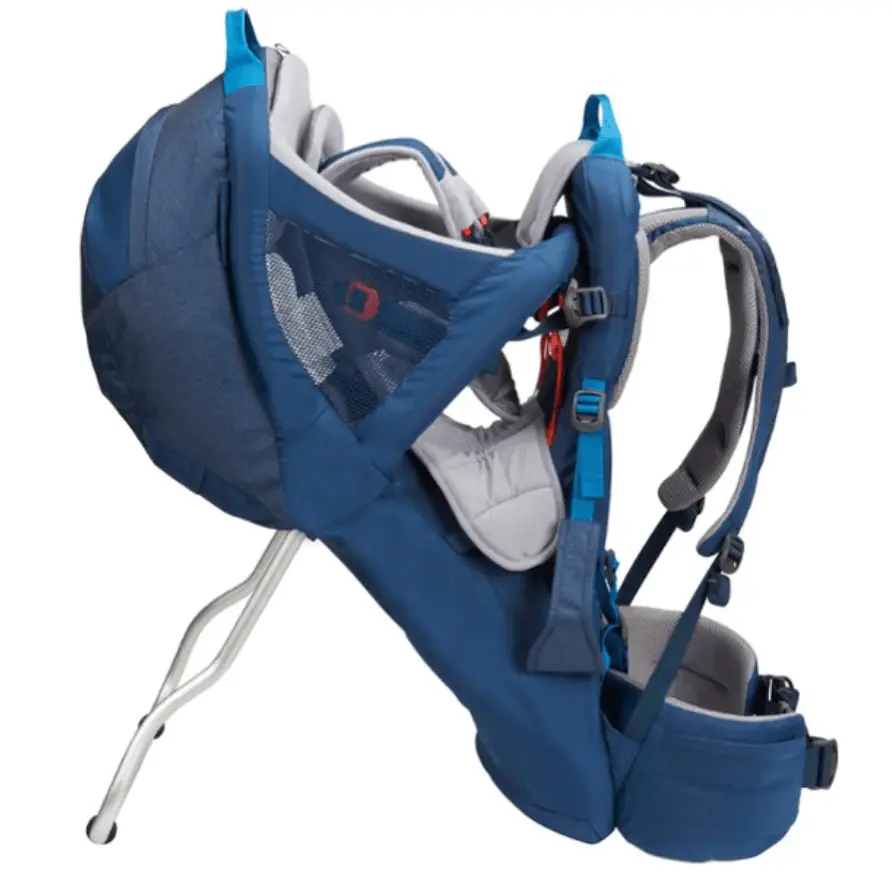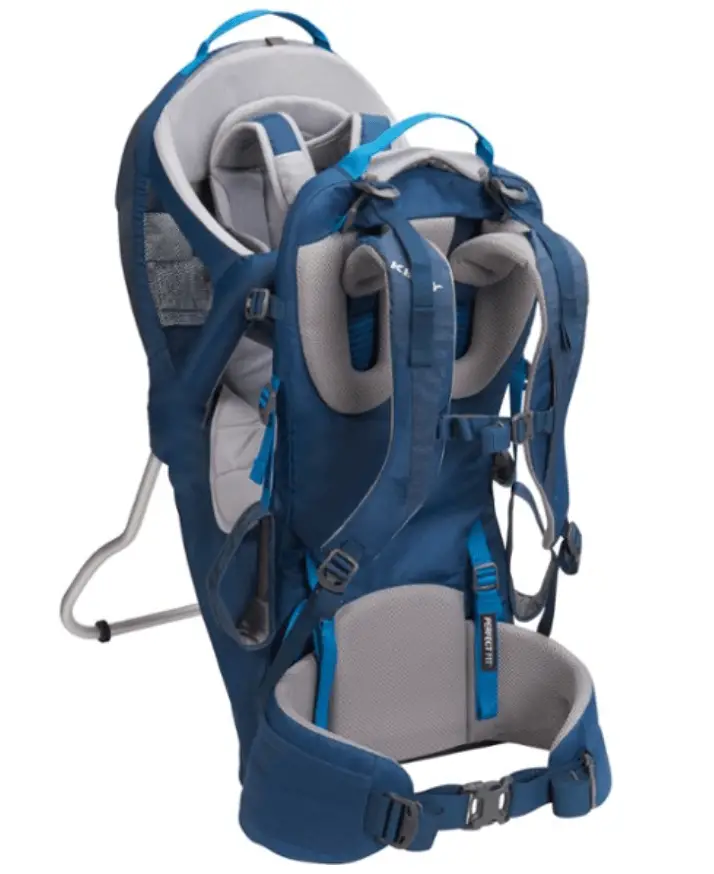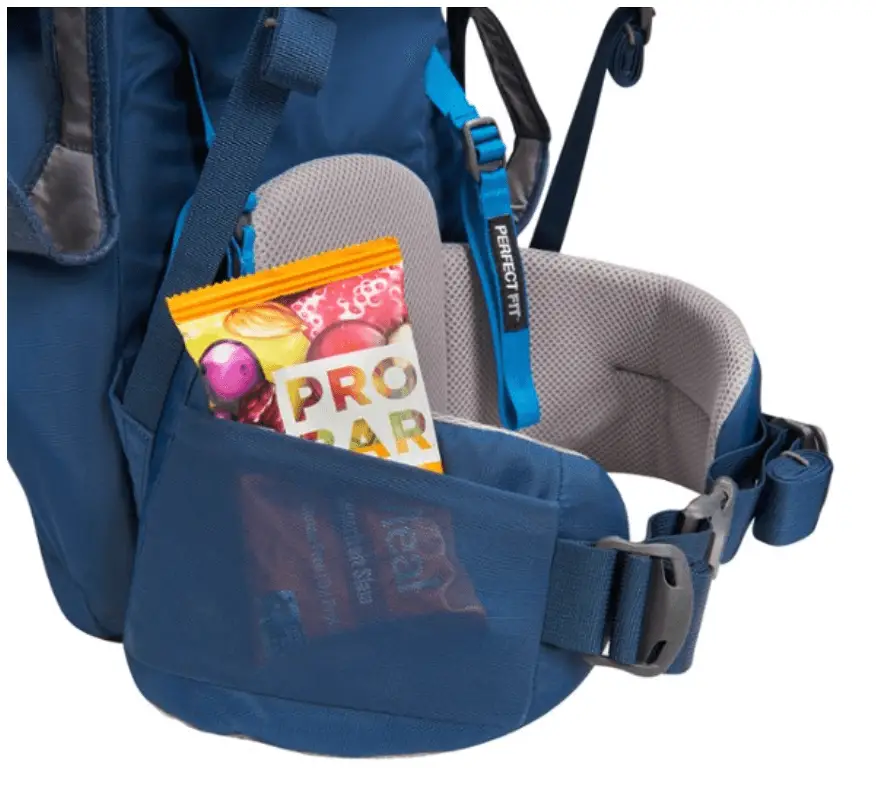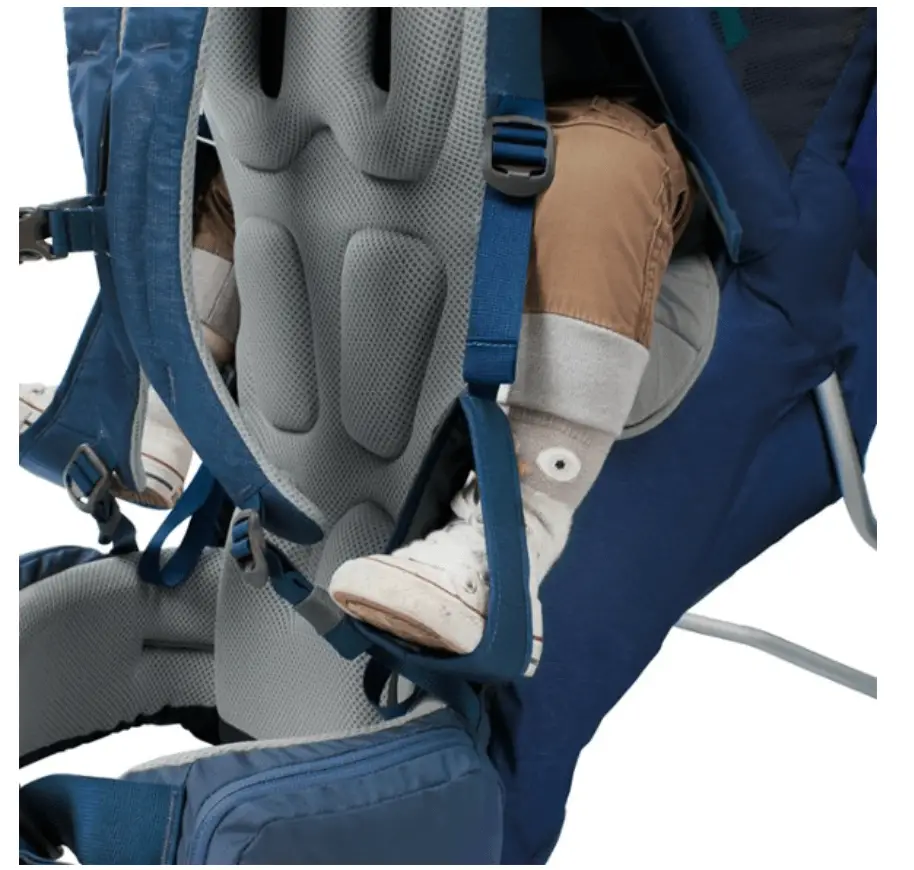 Our Conclusion
Kelty provides an economical yet high-quality carrier in their Journey PerfectFIT Child Carrier. With a durable and customer-focused design offered at a reasonable price, it gives most of what you need for great adventures and days out with the little one.

Kelty keeps you and your precious little one with comfortably padded shoulder straps, a thick waistband, lifters, and an easily adjustable torso strap. In addition, your little one stays plenty cozy with the secure and comfortable cockpit that boasts a wide padded seat, a 5-point harness plus covered clips, and stirrups to stop dangling legs.

Those in need of a casual and low maintenance child carrier for outdoor fun should read on.
Pros & Cons
A good amount of features
Comfy for both child and parent
Easily adjustable fit for parent and child
No organizational facilities
Lack of canopy or reservoir sleeve
Key Features
Key Features
Design
For such an affordable
child carrier
, the Kelty Journey PerfectFIT Child Carrier is surprisingly more straightforward to use than most of the competition. Adjusting the shoulder straps, torso strap, and chest clip is relatively smooth, with buckles and a soft waistband easily operated on the go.
The child harness is also easily adjusted with an internal buckle adjustment, even when the baby is positioned in the cockpit. You can also move the seat up and down with the adjustment slide. Lastly, with double carry handles and a leg brace that pops out for extra stability, the PerfectFIT does not disappoint.
Although its more expensive competitors may have an incredible number of organizational features, the PerfectFIT has ample storage for days out and casual hiking. For example, one large compartment stows all the gear you'd need for a day's hike.
Some internal dividers would make it easier to organize and easily access all your gear on the go, but you do also get a hipbelt pocket for storing snacks. Snacks always need to be close at hand in my world.
Including water bottle pockets, a sleeve for a
hydration bladder
or a child sunshade would be helpful. However, you can purchase the Kelty Journey Sunshade attachment to keep your child sunburn free.
But the Kelty Journey PerfectFIT receives full marks for its security features, including the lightweight but robust frame, additional child waist belt and five-point secure harness. The cockpit is also incredibly functional, well-designed and easy to use.
Comfort
Kelty provides extreme comfort and security for both parent and child in the Kelty Journey PerfectFIT Child Carrier. A thick, adjustable waistband lets the pack sit on your hips; plus, well-padded straps allow a more comfy carry. Comfort also comes with security as the pads have a stiff structure that helps to support the baby's weight.
Sternum straps come with a load lifter adjustment that helps distribute some weight and create a lighter carry, although they're not adjustable. Extra comfort also comes with a padded back panel covered in breathable mesh, but perhaps not as breathable as other, more expensive brands.
The PerfectFIT suspension system is easily adjustable to fit any adult so that both parents can share the carrying responsibilities on days out.
Kelty has also done a great job of ensuring your little one is comfortable, too, with padded shoulders, seat, and adjustable seat height. The little passenger should be able to wiggle as needed as the cockpit has just the right amount of room for a comfy but secure ride.
Materials
Even at an affordable price, the Kelty Journey PerfectFIT child carrier comes with some pretty decent materials. The frame comes in sturdy yet light and flexible aluminium, which ensures lightweight comfort plus security.
Kelty has gone for 420-denier polyester for the PerfectFIT. This is a perfect choice for backpacks as the fibers are strong and do not see wear and tear quickly. Polyester is also flexible, dries quickly when wet, and resists wrinkling and shrinking well.
This
child carrier
also includes a 75-denier polyester and 140-denier nylon blend, which makes it perfect for long-lasting wear.
Durability
The Kelty Journey PerfectFIT may not come at a premium price, but it provides premium durability. With a construction that feels sturdy and well put together, it's hard to believe you won't get years out of this pack before experiencing any issues.
You can also rest easy knowing that Kelty uses pretty darn durable materials in the form of Aluminium, Polyester and Nylon. The majority of this Kelty child carrier comprises 420-denier aluminum. The denier indicates a strength factor against tears and abrasions, with the higher the number, the stronger the fabric.
As you can see, a 420 denier is pretty high up there in the strength category.
Comparison to Similar Child Carriers
What this Kelty child carrier does is bring you everything you need for days out, without the premium price. However, it doesn't allow for superior organizational features to make accessing and storing everything you need possible for more
extended trips
.
If you're happy to pay a higher premium for extra features, including an integrated sunshade, then the
Osprey Poco Plus Child Carrier
is a top choice. In addition, the Poco Plus comes with high-quality materials, a premium build, a comfortable carry, and more breathability.
But even better, you get masses of organizational features and pockets to easily store all the gear needed for a day out with the little one. Although for the privilege, you will need to pay about $100 more.
But if you like everything Kelty brings with the PerfectFIT and don't mind spending a little extra, you can upgrade to the
Kelty Journey PerfectFIT Elite
. This upgraded Kelty version is feature-friendly with 26 liters of easy storage, an included sunshade, hydration sleeve, and an adjustable torso length. But be warned, as significant as it is, this upgrade will cost you over $100 extra.
Verdict
If you're after an incredibly convenient child carrier for use in the supermarket, walking the dog or all-day hikes, the Kelty Journey PerfectFIT provides an economical, comfortable, and secure child carrier.

Yes, some brands provide more premium features and pockets, but unless you're planning or hardcore hiking, I wouldn't waste your money.

For anyone after a fun and easy-to-use child carrier for low-maintenance trips, the PerfectFIT has everything you need.

Subscribe to our Newsletter