Best Hiking Baby Carriers
last updated:
Sep 07, 2019
Having a baby will change almost everything about your life, but if you are a parent who loves the outdoors, that doesn't have to change. There are many baby carriers on the market specifically made with you in mind.
These carriers are designed to evenly distribute weight while providing support and convenience so that you can stay comfortable while enjoying full days in nature with the whole family. Many also have features like sunshades, kickstands, and ample storage space.
For this list, we have compiled some of the best hiking baby carriers on the market. These products come in a variety of styles that accommodate babies of different ages and sizes and are perfect for a variety of needs.
In a Hurry? The test winner after 16 hrs of research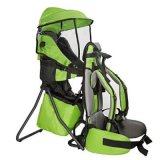 Clevr Cross Country
Why is it better?
Comfortable for the long haul
Lightweight
Adequate padding
In a
Hurry? Editors choice: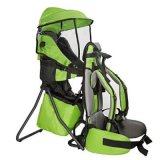 Test Winner: Clevr Cross Country

27
Researched Sources
1.9k
Reviews Considered
16
Hours Researching
13
Products Evaluated
Size
Use
Features
Adjustability
Value
By Default
Top Ten Baby Carriers for Hiking
Criteria Used for Evaluation


Size
The most important thing that you want to be sure of before purchasing a baby carrier is that the product you choose will fit your baby. Most baby carriers are designed to fit babies who are six months to about four years old.
Often you will see this described in the equivalent weights, which are 15 to about 40 lbs. Infants or babies under four months old, typically weigh 7 to 12 lbs. Babies of this size should not be placed in a baby carrier without an infant insert unless otherwise specified in the product description.
Some carriers can accommodate babies of any size. However, most are only designed for those older than five or six months. This information can be easily found in the product description. It is worth considering if your child will grow out of the bag you buy quickly.
For example, if a baby carrier can fit children who are 40 lbs or smaller and your child is 35 lbs, it may not be worth buying that carrier because you won't be able to use it for very long. To get the most out of the baby carrier you choose, try to pick one that you'll be able to apply for an extended period.


Use
If you expect to use your bag for long hikes, look for a baby carrier that has an internal frame. This will stiffen the carrier, making it easier to maneuver. It also lifts the bag and evenly distributes weight across your back.
This extra technology will add a great deal of comfort, which is important if you have a child who weighs upwards of 15 lbs. It will also help significantly if you plan on carrying other things in the baby carrier.
Many baby carriers that are designed for hiking come with large compartments that can fit as much as you would in a daypack. Think about how much you need to carry with you for the excursions that you plan to take with your little one.
If you want to summit mountains, having a baby carrier that can also accommodate food, water, extra layers, and anything else you might need is crucial. You may even want to buy one that has space that is specifically designed for a hydration bladder.
Remember though that this will be a heavy bag, possibly weighing over 30 lbs depending on the size of your child. Therefore, if you know that you won't be embarking on all-day epics, a lighter baby carrier with less space may serve your purposes well.


Features
There are several features that many baby carriers have that you should look for when deciding on which bag to purchase. First is the ability for a baby carrier to stand up on its own. This is an incredibly helpful quality as it allows you to easily place your child in the carrier before putting it on. It also means that you can let your baby sit in the carrier when it is not on your back. This makes for a helpful seat on the go.
Another great feature that a lot of hiking baby carriers have is a sunshade. These are hoods that extend over the top of the baby carrier and work to protect your baby from the harmful rays of the sun. Some carriers also have rain covers that will work as an umbrella for your baby when it starts to rain. These shades come in a variety of different styles. Some are larger, providing more cover to your baby even while they are sleeping, while others are more compact.
Most of the time sun shades can be folded down and removed from the baby carrier when they are not being used. Smaller baby carriers can't have a large sunshade, but many do have a hood. Besides the same benefits of sun protection that are offered by sunshades, hoods are also able to provide a cushion while your baby is sleeping and cover while you breastfeed. This is an excellent feature within the small baby carrier market.
Stirrups are also a feature that you should look for in a baby carrier. When babies are quite little, it is better to keep them swaddled, with their feet tucked, while you carry them for long periods. As they grow, it becomes more comfortable for them to sit with their legs out. However, letting a babies' legs hang for a long period will eventually tire them out.
Stirrups give little ones somewhere to rest their legs, which is much more comfortable if you plan on having them in a carrier for many hours. Most stirrups that come with baby carriers are adjustable so that they can continue to be useful as a baby grows. They are also removable, so even if you buy a bag with this feature, you can take it off if the stirrups don't seem necessary.


Versatility
The final thing you need to think about before buying a hiking baby carrier is how often and for how long you are going to use it. Backpacks that offer a lot of versatility can be used for more than just hiking with your child.
Pay attention to the straps and overall comfort of the carrier. Some carriers offer chest or waist straps that will help to evenly distribute the weight of your child. If you know right off the bat that you will be going on long hikes every weekend, then you should invest in the highest quality and most spacious bag on the market.
On the other hand, you may just want to buy a carrier for running errands around town and doing some light hiking every now and again. In this case, we advise you to check the guide on the baby car seats.
If that is the case, then you may need a bag with less storage space, that is more lightweight and versatile. Just like when you buy anything else, make sure to think carefully about how exactly you plan to use a product before making a purchase. This will help ensure that you make the best possible decision.


Value
The value of an item is something that almost always crosses our mind before investing. As such, when determining the value of a topic, it is essential to look at more than just the price tag. Yes, of course, the price is essential, but so are the features and durability. To determine the overall value, we looked at the comfort, durability, features, adjustability, and warranties of each baby carrier.
A baby carrier that will last you for ten years is much more valuable than one that will only live through your first child's infant years, right? After taking a look at all of these factors, we then compared this information with the price.
Expert Interviews & Opinions
Most Important Criteria
(According to our experts opinion)
Experts Opinion
Editors Opinion
Users Opinion
By Default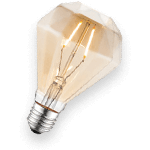 Be Specific
With the right baby carrier, hiking with your child can be a possibility after only a few weeks. As the above list shows, there are many versatile versions of this product on the market. With so many styles to choose from, finding a baby carrier that fits your needs perfectly is possible. The trick is to be specific about what you want and take your time doing the research. This work will pay off since sharing a love for the outdoors with your family is one of the greatest joys in life. A hiking baby carrier will allow you to begin showing your child these wonders right away.
Baby Clothes
Even if your child isn't walking yet, what they wear hiking is just as important as your hiking outfit. A soft and breathable set of a long sleeve shirt and pants will help to protect their skin from the sun and mosquitos. A wide-brimmed child's sunhat is also a great addition if your carrier doesn't have a sunshade, or if it isn't sufficiently large enough.
Age
Once your child gets older, AKA heavier, you can still use the carrier. It is a great idea to bring it along to give your child rest. It is likely that their little legs will tire out before yours and you may not be ready (or able) to head home yet. A versatile carrier will still function as a hiking or camping backpack after your child becomes heavier.
Other Factors to Consider


Comfort
When looking for a baby carrier to get your infant or child outdoors and let them develop a love for the outdoors and nature like their parents you want to make sure that the baby carrier is comfortable for them. This is hard as you are too big to try one out, so how do you find out if it will be suitable or not?
The answer is the customer reviews! You should check out the customer reviews before you purchase as this will give you a first-hand look at how this carrier worked with other customers children and if they were comfortable for long journeys.
On the other hand, you may have dedicated your life to this child, but it isn't all about them! Your comfort is essential, as well. Many carriers come with chest or waist straps that will help to distribute the weight evenly and take some stress off of your shoulders.
Of course, padded shoulder straps are also a great feature to look out for as well. Additionally, if you will be hiking with your partner, you can save yourself a lot of backaches if you two can share the weight. Most of the carriers on our list can be fitted to a man or a woman's frame.
Frequently Asked Questions
q:

What dangers should I be aware of when using a baby carrier?

a:

Baby carriers are designed to be very safe. However, things can go wrong. Making sure you are using a carrier the way it was designed the most crucial step to ensuring nothing terrible happens.

For example, your carrier has a kickstand, and you place it on the ground, make sure it is evenly balanced. Many carrier-related injuries to babies result from the bag being tipped over while they are inside it.

Children can also be injured by chafing if the carrier does not fit them correctly. Pay attention if your baby seems upset when they are placed in a new carrier as they may be experiencing severe irritation. If they continue to cry, take them out of the baby carrier and check their body for hot spots.

The most common way that babies are injured by the use of a baby carrier is falling. To prevent this, make sure to follow the weight and age parameters placed on a carrier. Staying within these guidelines ensures that your child is using a carrier designed to hold them.

If they are too small, they may be jostled around or even fall out. If they are too large, they may break the straps. Furthermore, even if your child is in the right size carrier, always make sure the straps are set up to optimize your child's comfort and safety. This means they are loose enough not to be restraining, but tight enough to keep them in place.
q:

How large should my baby be before they fit in a carrier?

a:

Although some baby carriers are designed for infants, which are babies younger than four months, most are not. The majority of baby carriers are compatible with children weighing 15 to 30 or 40 lbs. This is equivalent to about five or six months to four years. If you have a bigger baby, you may be able to fit them in a standard carrier sooner; however, be aware that many of these products do not offer proper neck support.

The neck support is integral for infants, and lack thereof is a good reason to wait until the five or six-month mark to put your baby in a carrier. If you do want to put your newborn in a baby carrier though there are compatible designs, many that are not can also be adapted using an infant insert.
q:

What is an infant insert?

a:

Infant inserts are soft, taco-shaped pieces of clothing that can be placed inside some baby carriers to make them compatible for babies less than four months old. These inserts support the infants head and tightly hold them in place, so you don't have to worry about your baby flopping around as you walk. Incredibly helpful for the busy mom, an infant insert can allow you to be productive even with a newborn in the house.
q:

Will my child be safe in a hiking baby carrier?

a:

These products are built with safety as their main priority and you can ensure that these baby carriers will not only keep your child comfortable when you go on your next hike but also as safe as they can be. With their numerous amount of buckles, straps, and supports, you can ensure that your child will be secure and you both will be able to make new memories with each other and you will be able to share your love of nature with your child.
q:

How will I know the baby carrier I am looking at is the best for me and my child?

a:

It is always recommended to check the customer reviews before you buy any product as that will be your first-hand look at how the baby carrier has worked in the field with other parents. This is the most accurate information you can receive to ensure this is not only the right baby carrier for you and your child but that it will keep them safe while going on your next hike. So do not think about it, check the reviews before you purchase and you will be happy you did!