Yakima SkyRise HD 2 Tent
Yakima branches out with an affordable yet quality rooftop tent that's not only easy to install but provides everything you need to stay dry and comfortable no matter the season.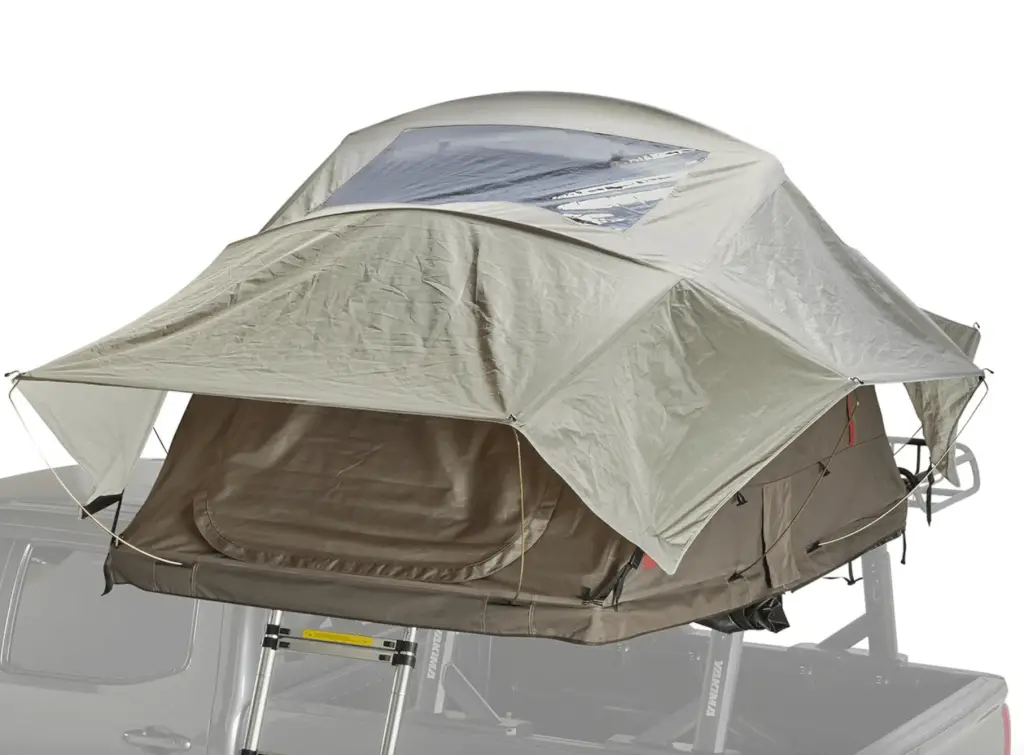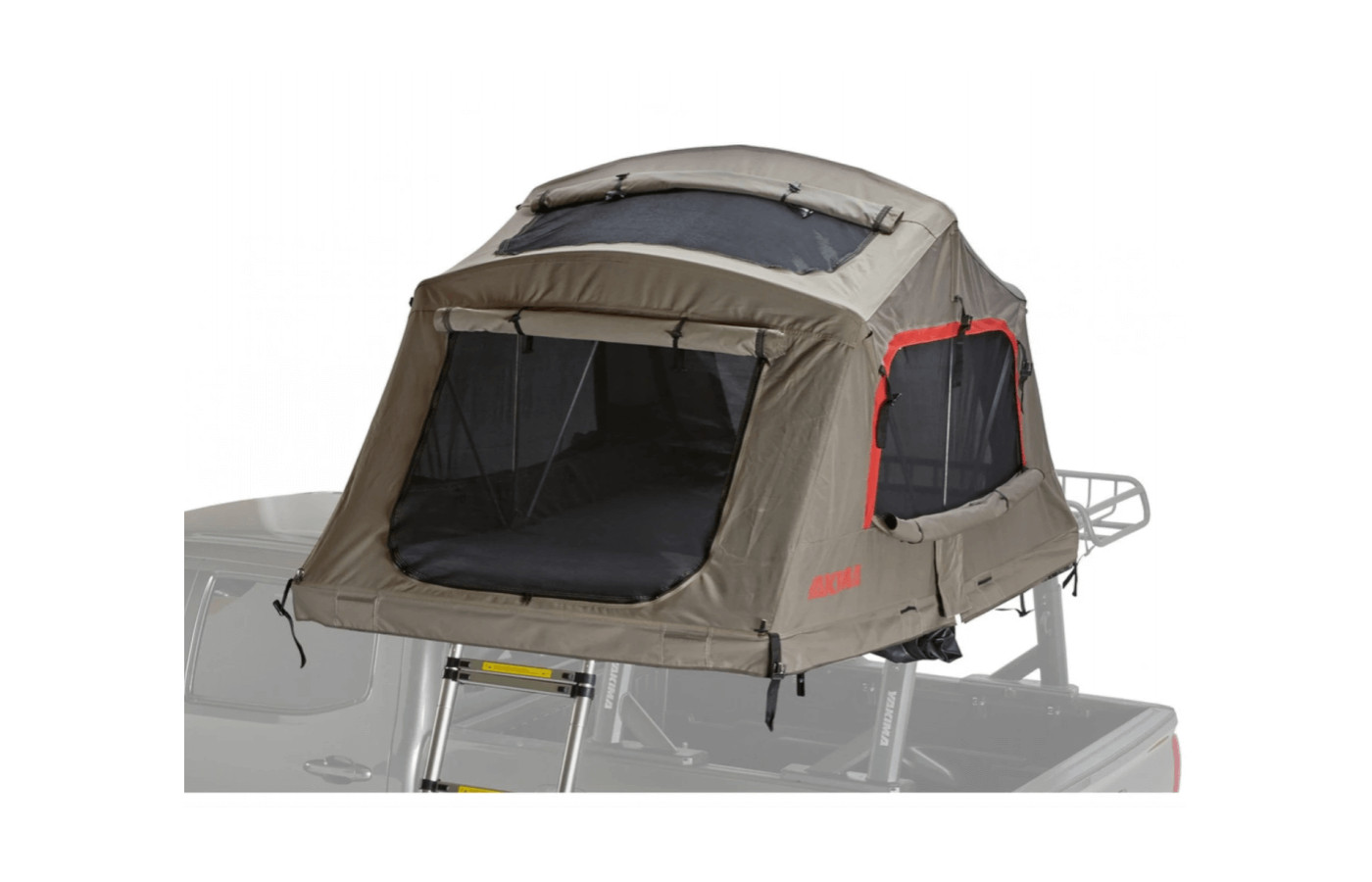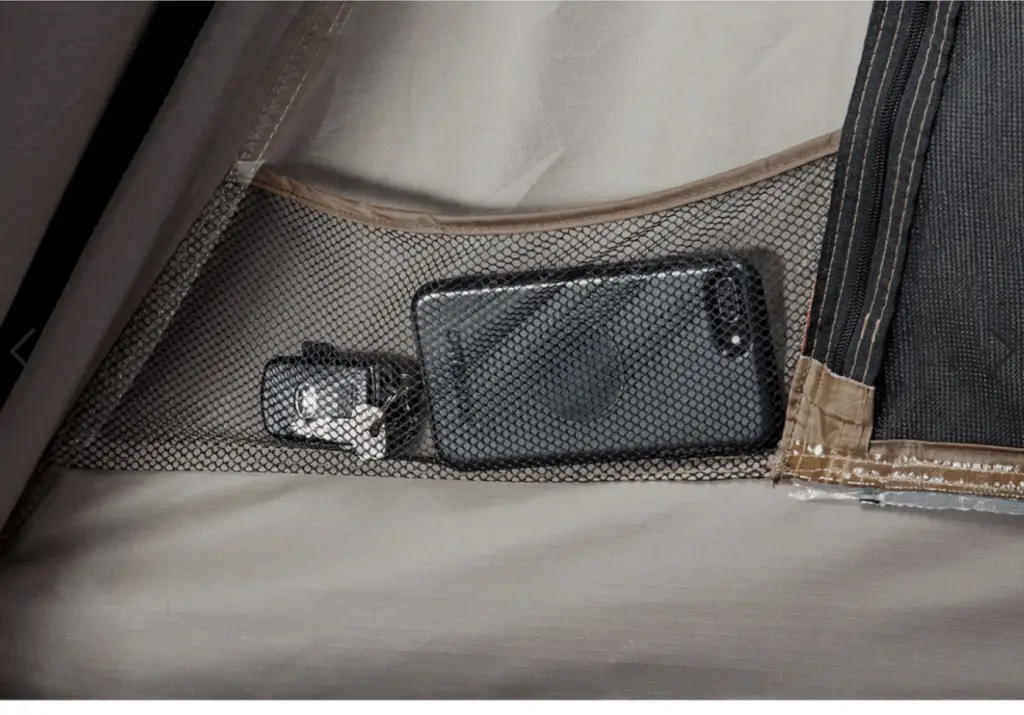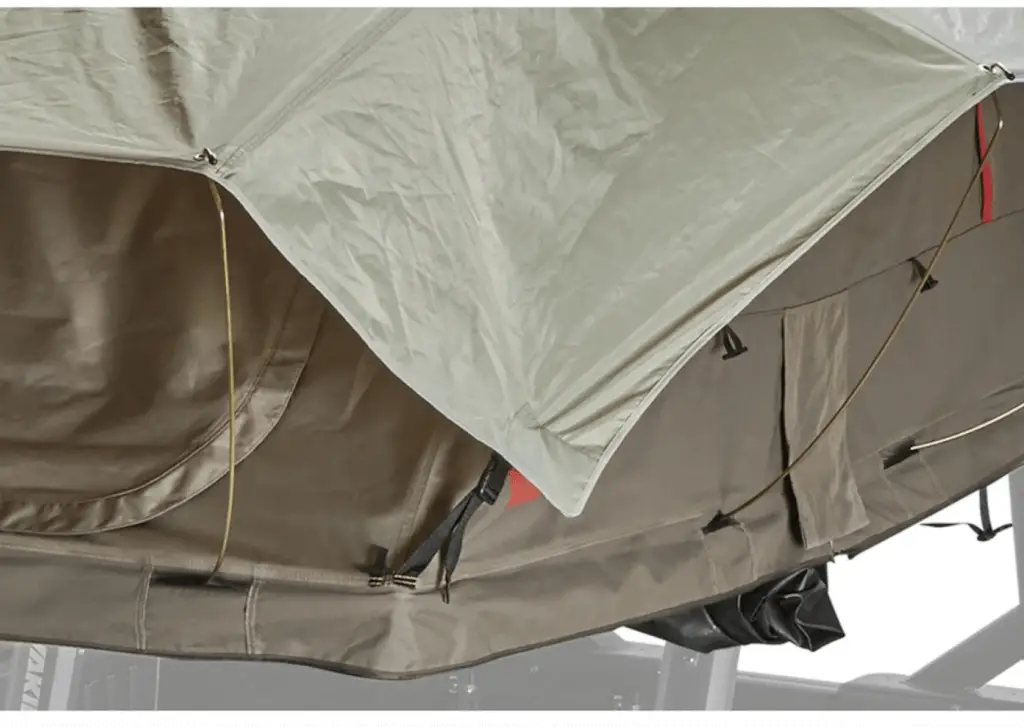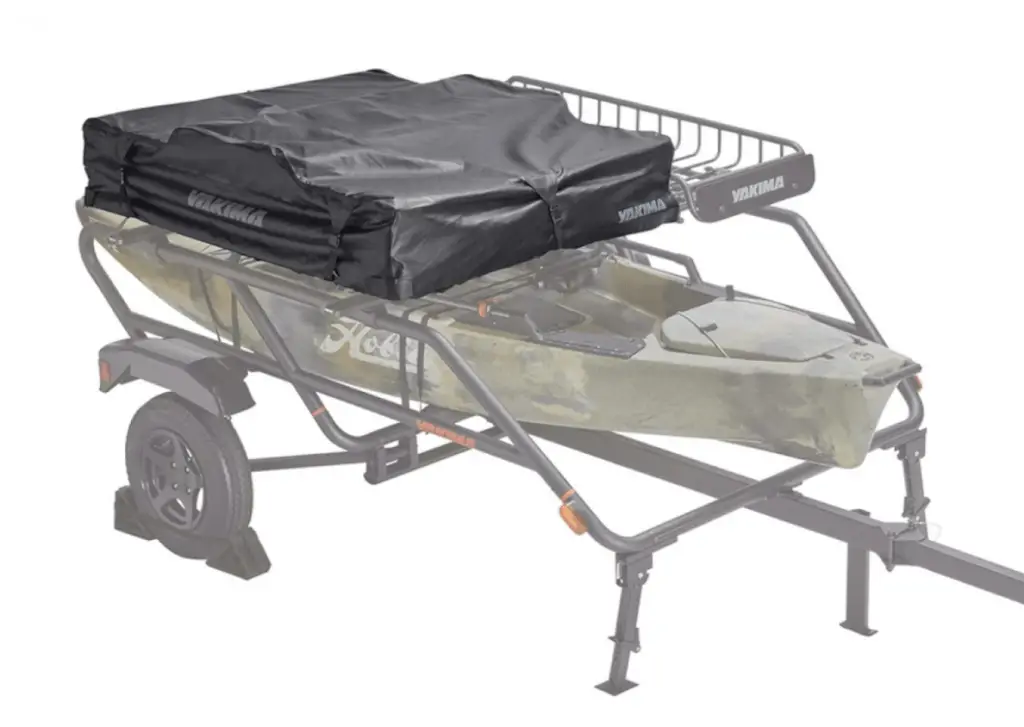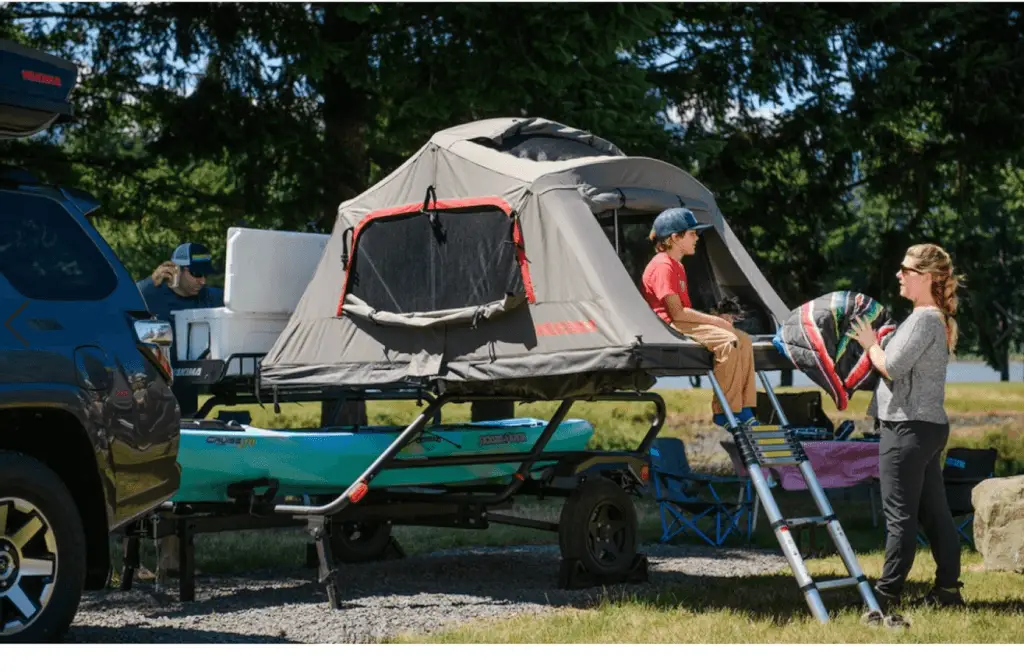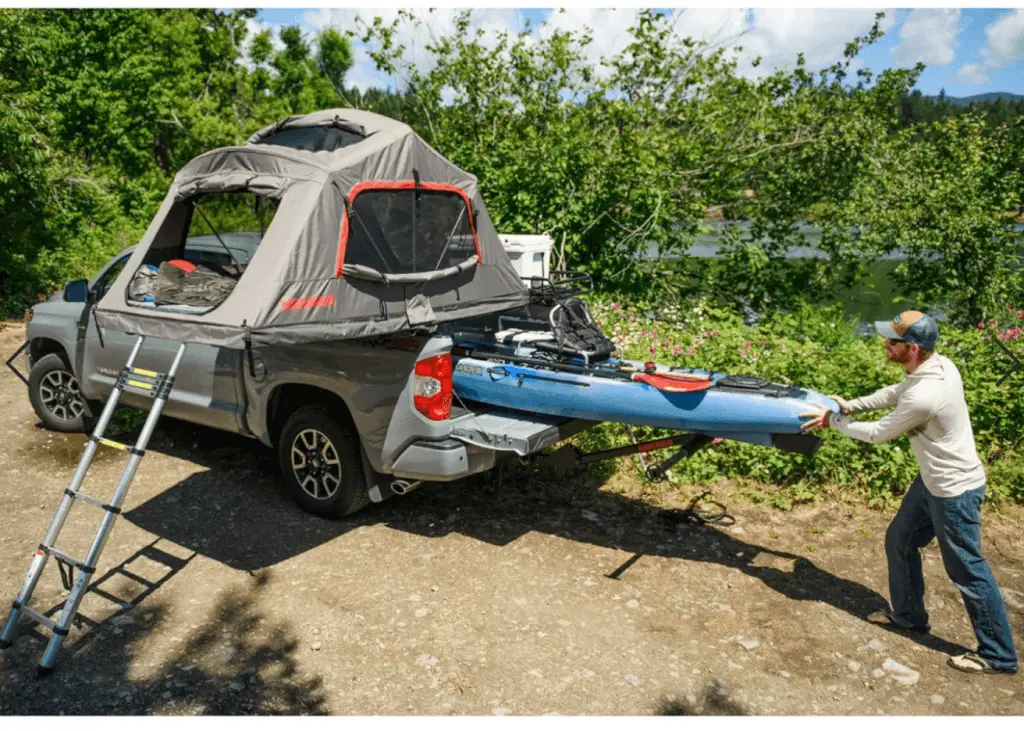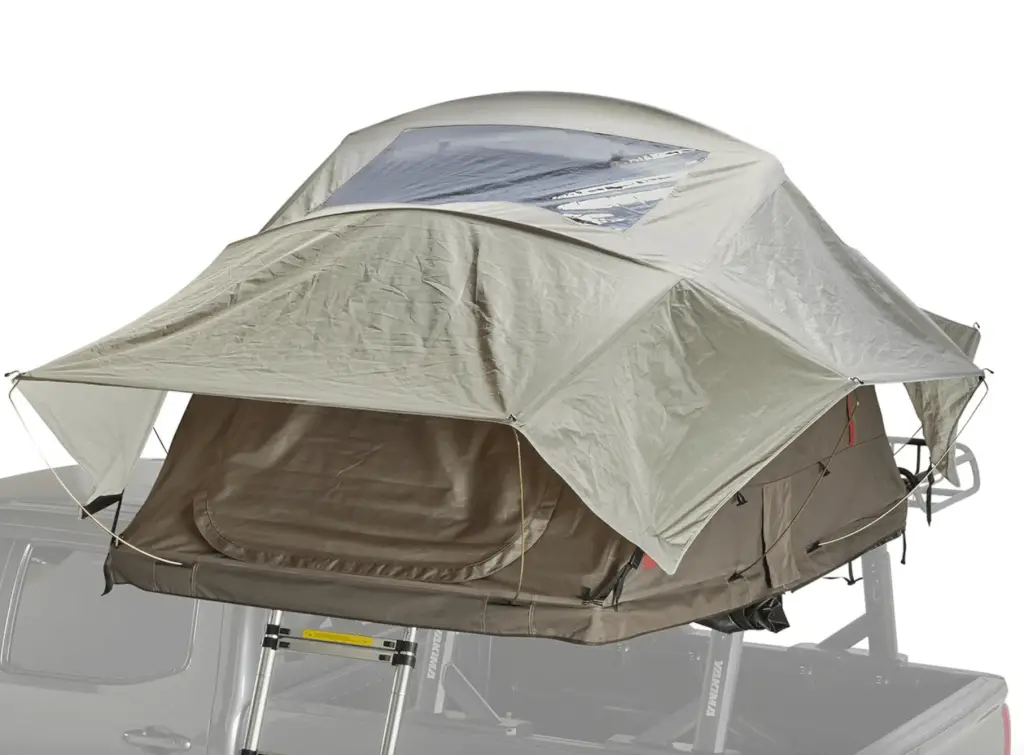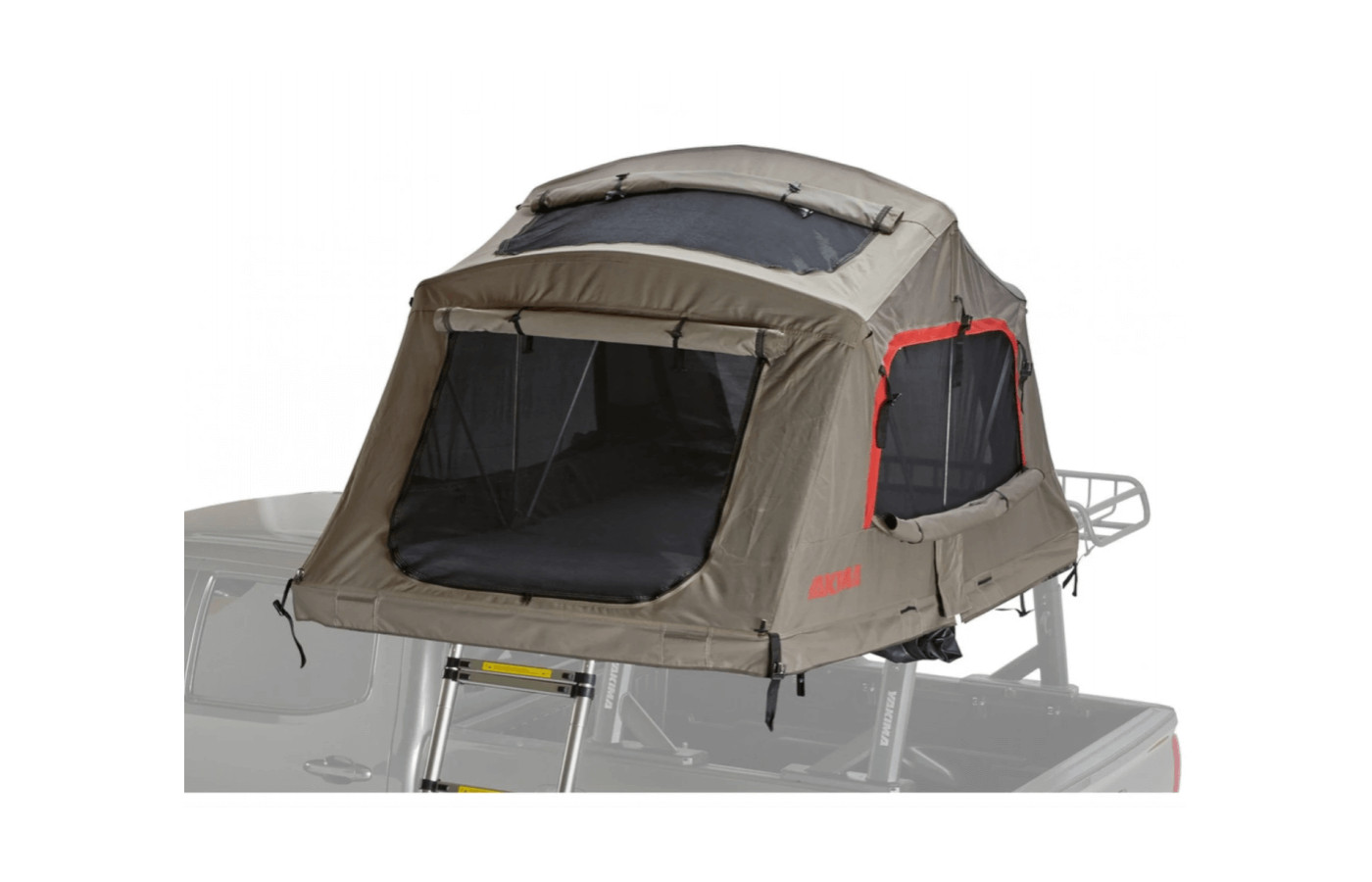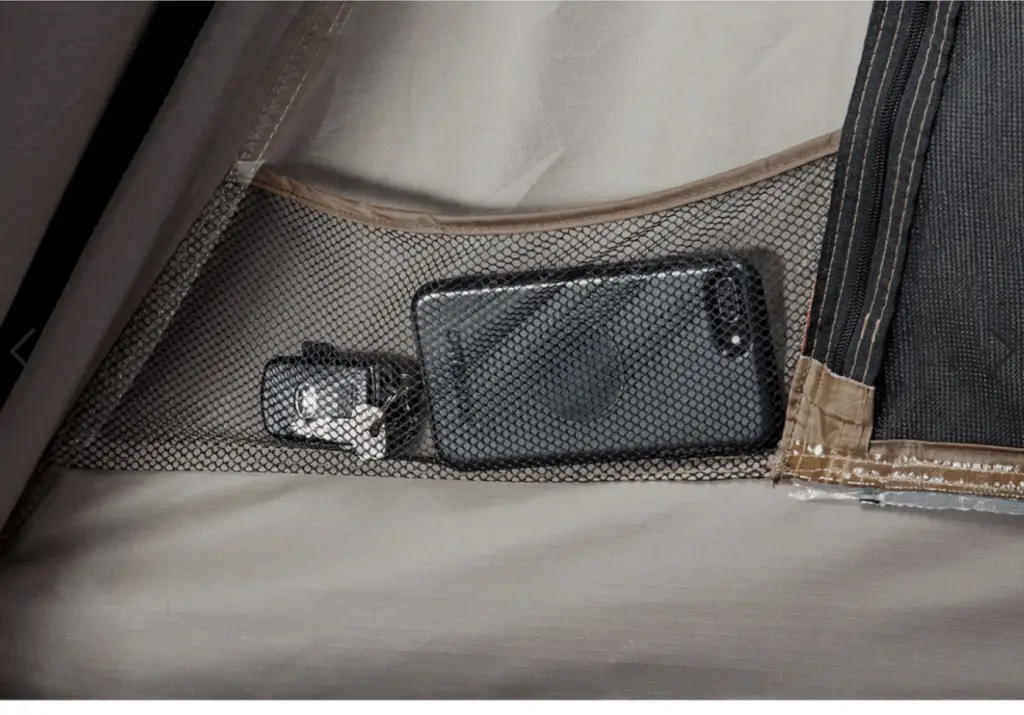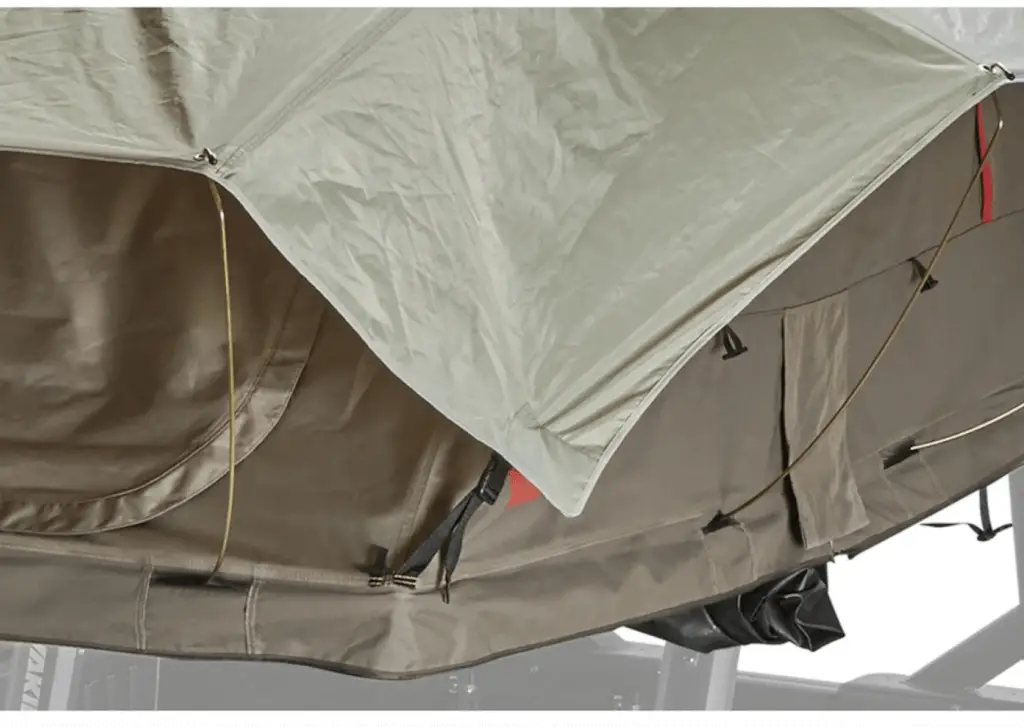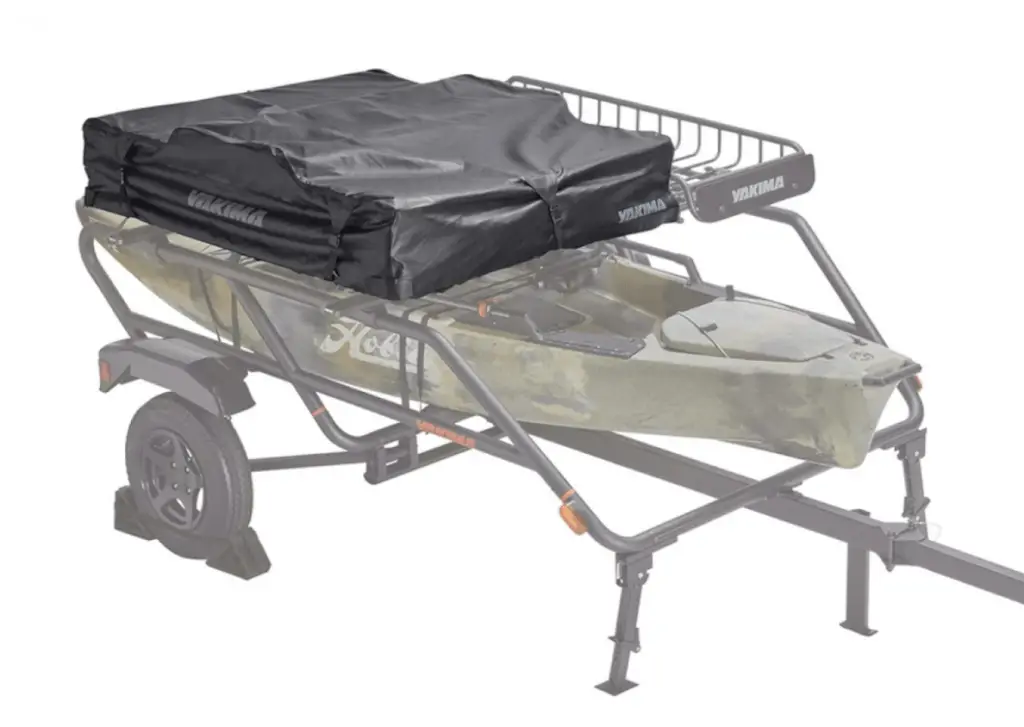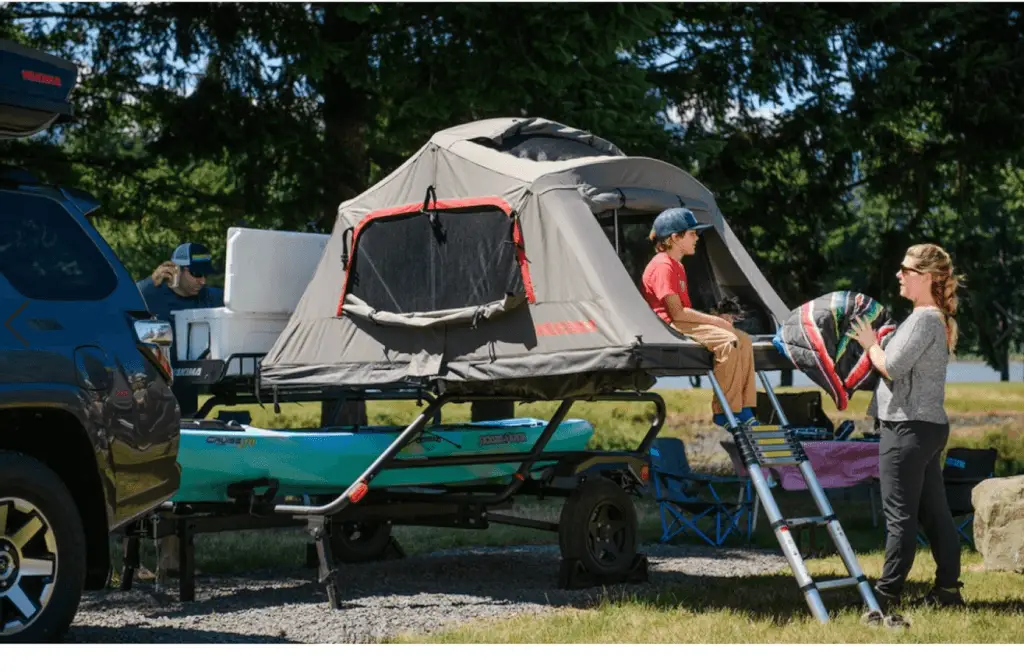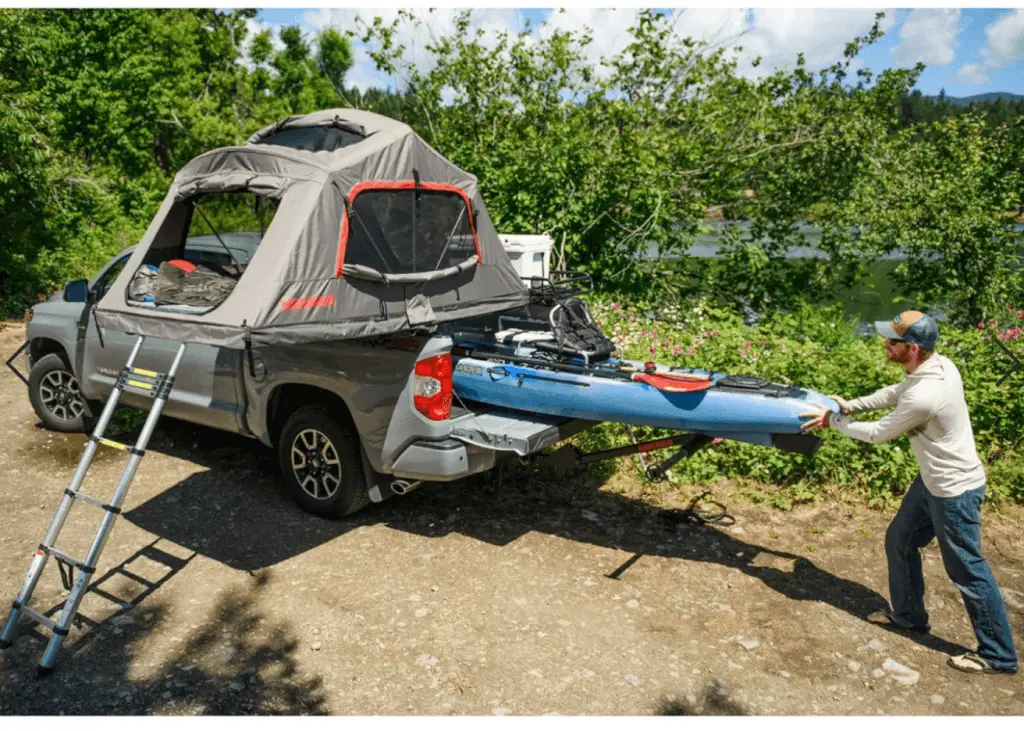 Our Conclusion
Most of us would love to buy an RV to travel around the country without enormous costs. Buying a
rooftop tent
is a far cheaper alternative than spending all of your hard earnings on a motorhome, but it lets you camp anywhere and at any time.
The Yakima SkyRise HD Tent comes with an effortless install due to the tool-free mounting system and lightweight design. Removing the tent when not in use is also effortless.
You'd not expect to get such high-end features at this very affordable price, but Yakima somehow manages it with this terrific rooftop tent. The SkyRise HD 2 is perfect for beginners or anyone after an easy conversion tent with thoughtful attention to detail and performance and user-friendly focus.
Pros & Cons
Easy to assemble and install
The mounting system requires no tools
Slightly on the snug side
The material could be more durable
Less headroom than similar designs
Key Features
Key Features
Design
One of the most apparent reasons this
rooftop tent
is so popular is its straightforward installation. The Yakima SkyRise HD 2 Tent is the perfect option for anyone installing and removing their rooftop tent frequently.
All the packaging and instructions are as clear as glass, with any necessary tools included in the box; so, you don't need to be a mechanic to install the SkyRise.
Assembling the Skyrise HD2 is simple and even easier to install. Allen wrenches are provided to allow for easy tightening of the bolts, which is pretty helpful in confined areas. With a tool-free, quick release system, and lightweight design, you can easily remove this rooftop tent when not in use.
What's more, this Yakima rooftop tent provides the option to mount your tent ready to unfold. The SKS locking system also lets you securely mount the tent to the rack's crossbars. Although the locking system is highly convenient, the tool-free mounting system will only go so broad in comparison to the floor of the tent.
If you're after a rooftop tent that quickly goes from travel to camping mode, then you can look no further than the Skyrise HD 2 rooftop. All you need to do is a handful of clips, unzip the zippers, and tear the Velcro off.
Then, with a telescoping ladder, simply adjust to the needed height. Plus, you won't need any poles unless you're using the rainfly cover.
Comfort
At such a reasonable price, the SkyRise HD 2 comes with an incredible amount of comfort and space. If you aren't using the rainfly, your eyes get the comfort they need unobstructed views out of all the windows.
When the rainfly is removed, the tent barely feels like a tent as it is pretty much open air. How perfect is that for those that love camping under the stars?
Additionally, a 2.5-inch thick wall-to-wall foam sleeping pad gives you everything you need for a cozy night's sleep. You can also buy the SkyRise HD either in a small or medium size. The small sleeps two while the medium sleeps three.
Whereas there is plenty of space to stretch out and store your
gear
inside, sleeping three people in the three-person tent would feel a bit cozy.
The
three-person option
is a better fit for those that need a roomier feel. Those on the tall side may also find the SkyRise HD 2 lacking a little in the headroom department.
Materials
What makes this such an incredibly
waterproof tent
is its construction, addition of the rainfly cover and its use of 210-denier solid polyester fabric. Not only does polyester dry highly, but it is also flexible and quickly resists shrinking and wrinkles. As a result, it's perfect for cold and wet weather.
An even stronger 600-denier ripstop polyester with 3,000mm waterproof PU (polyurethane) coating is used for the canopy fabric, allowing for four-season use. This coating also applies to the rainfly, ensuring complete protection against the forces of nature.
Lastly, the Aluminium tent frame provides a light and substantial feel and makes pitching a doddle.
Durability
The Yakima SkyRise HD 2 Tent's overall design and craftsmanship quality are clearly high, with the manufacturers even sealing the inside to prevent leaks. In addition, using high denier 600-denier polyester and an aluminum frame allows for hardwearing, long-lasting use.
However, some reviewers are concerned that a rooftop tent would need a canopy of more than 210 denier polyester. For example, Rainfly covers are usually more helpful when they are over 420 deniers.
However, this rooftop tent is incredibly light, making it easy to remove and install. Using a heavier fabric would probably make this rooftop tent less easy to use and defeat Yakima's purpose.
However, for intermittent use or mainly warm weather, the SkyRise HD 2 review is perfectly suitable.
Comparison to Other Rooftop Tents
Buying a rooftop tent is a big purchase. However, if you want to consider your options before committing, the
Thule Tepui Autana 3
is a good choice. Similarly to the SkyRise, the Autana 3 provides ample comfort, durability, and weather protection.
Features such as the entrance awning and an annex make the Autana-3 even easier to use. However, the Autana 3 has quite a long conversion time and will cost you about $500 more.
If you're looking to keep the budget low, then the
Thule Tepui Foothill
is another option worth considering. As a rooftop tent that comes in a rectangular design, it leaves plenty of room for comfort and extra storage.
You'll also get quick installation and a durable canopy that promises to last. But again, the Foothill also allows for a longer conversion time, combined with a thin mattress.
Verdict
Despite the odd niggle here and there, the SkyRise HD 2 turns out to be one of the top rooftop tents. Boasting excellent features like a tool-free mountain system and bar locks make it tough to beat.

In addition, the fully open and extra-large windows for full ventilation and stunning views let you appreciate the beauty of nature.

An awesome PU waterproof coating plus an Abrasion-resistant tent floor is just some of the other reasons this rooftop tent is so popular.

Comfortable and affordable, the Yakima SkyRise will soon be on your to-buy list as a spectacular rooftop tent.

Subscribe to our Newsletter