Sorel Joan of Arctic Boots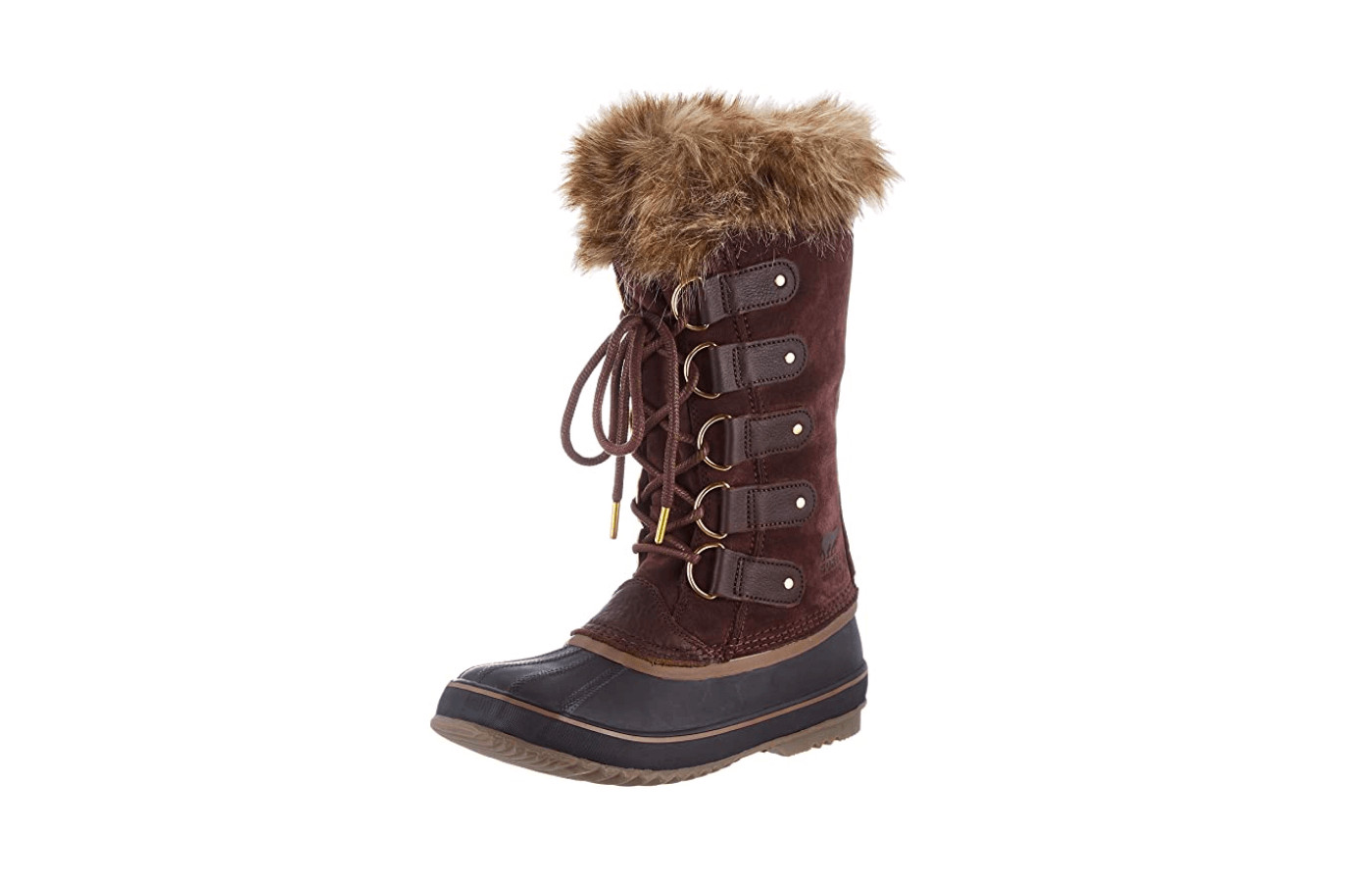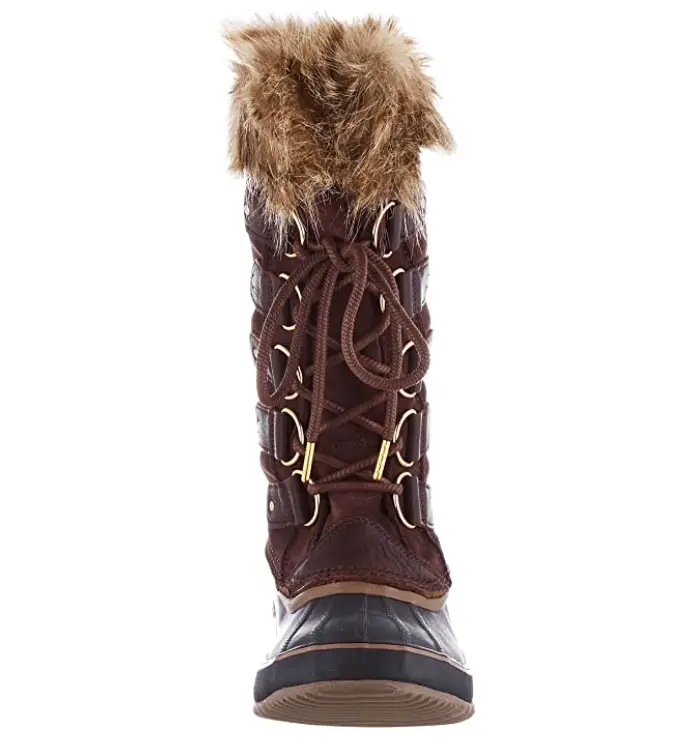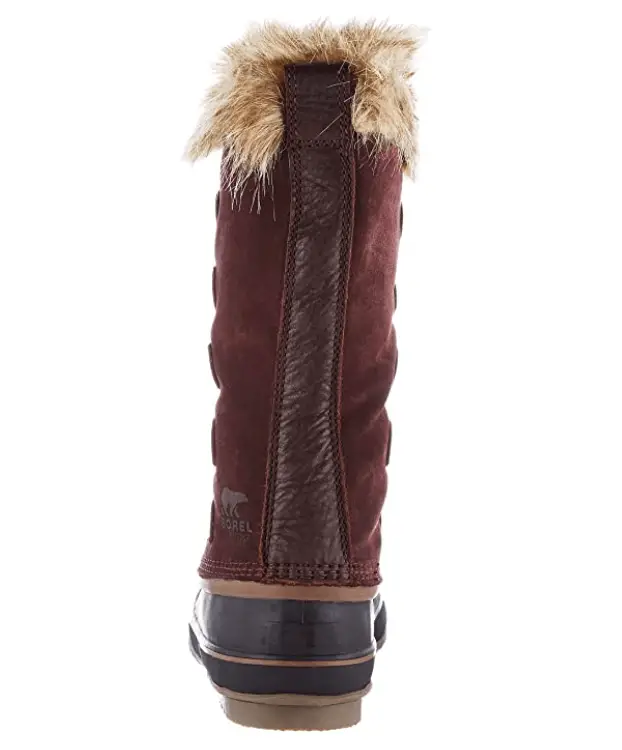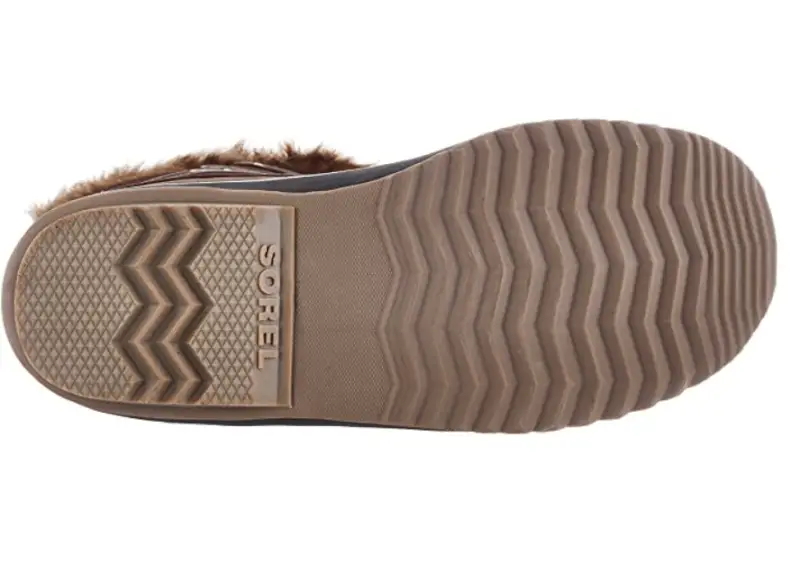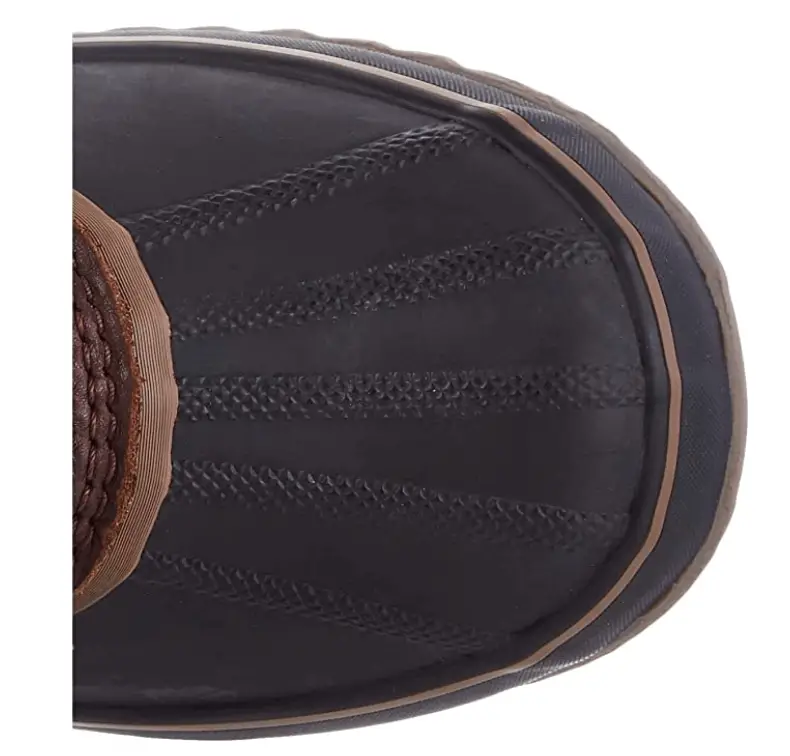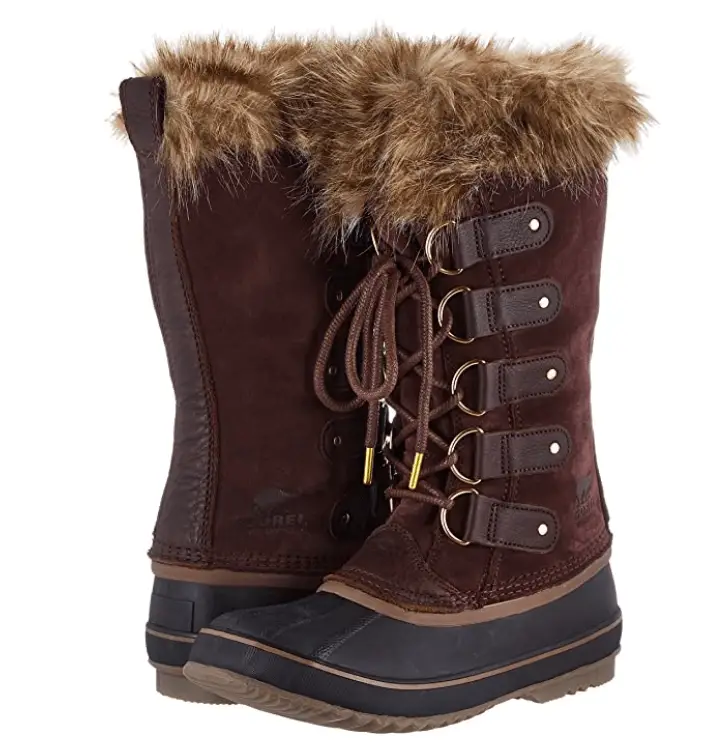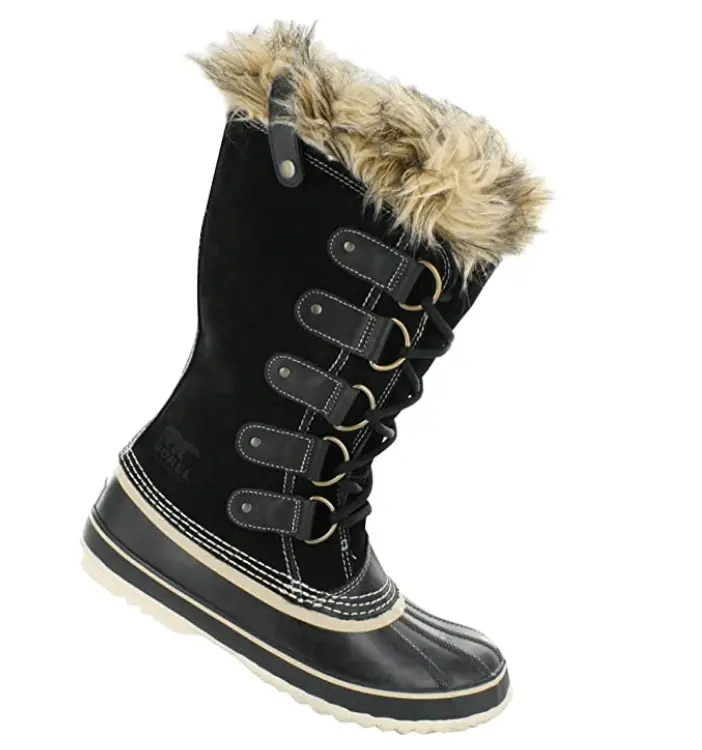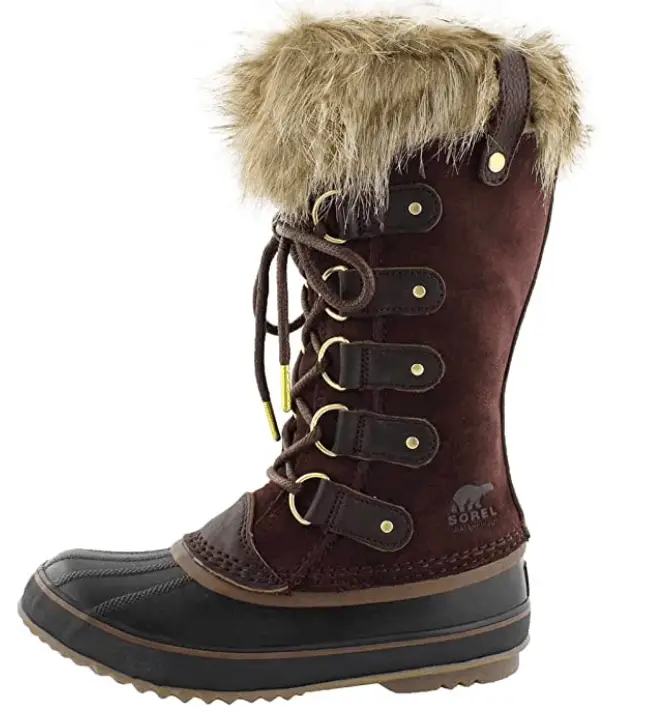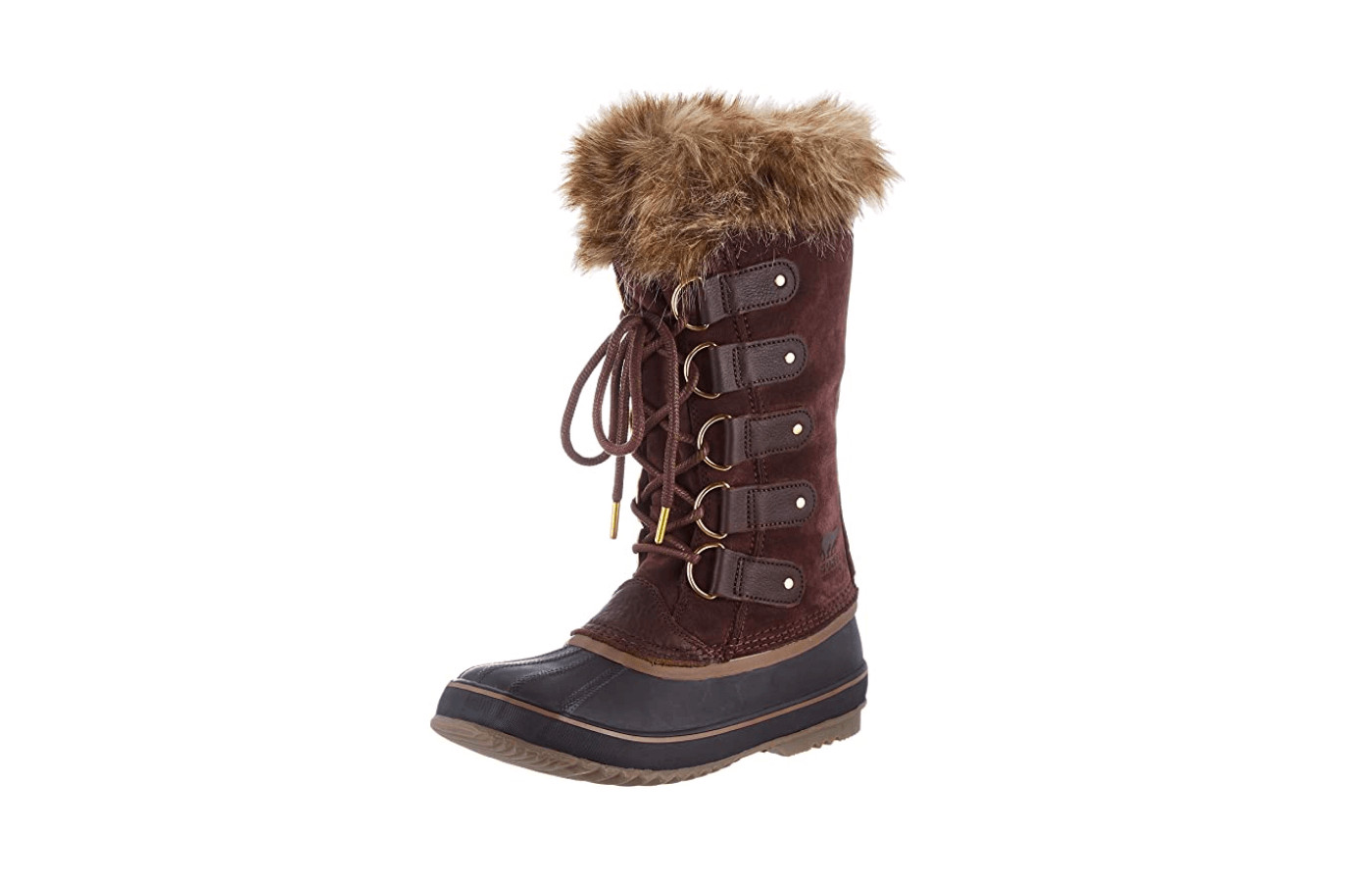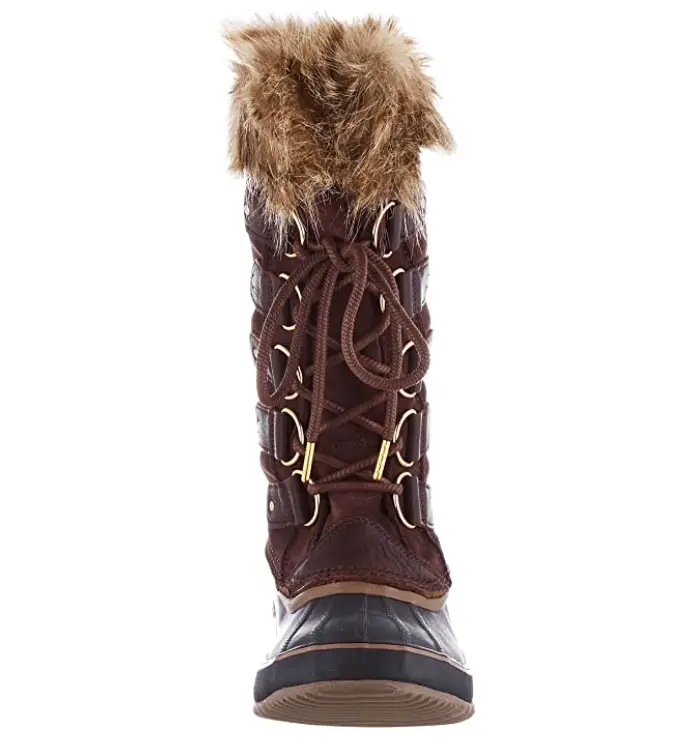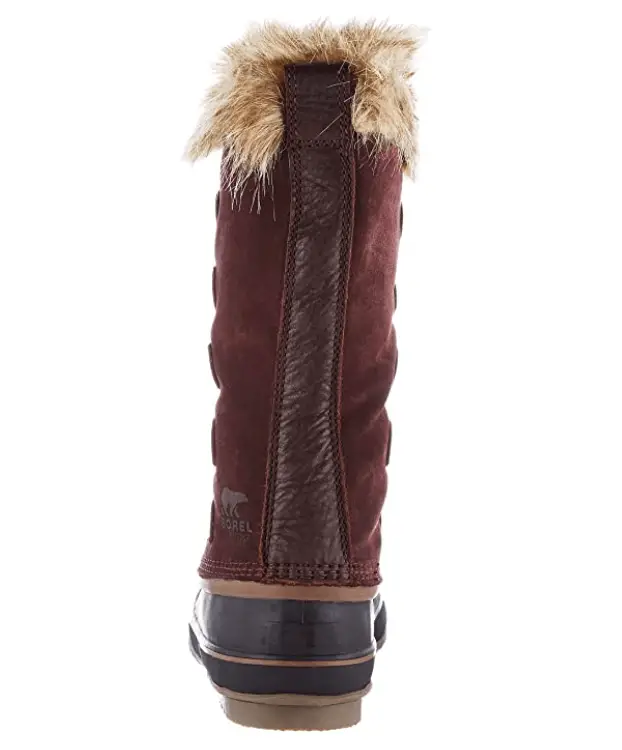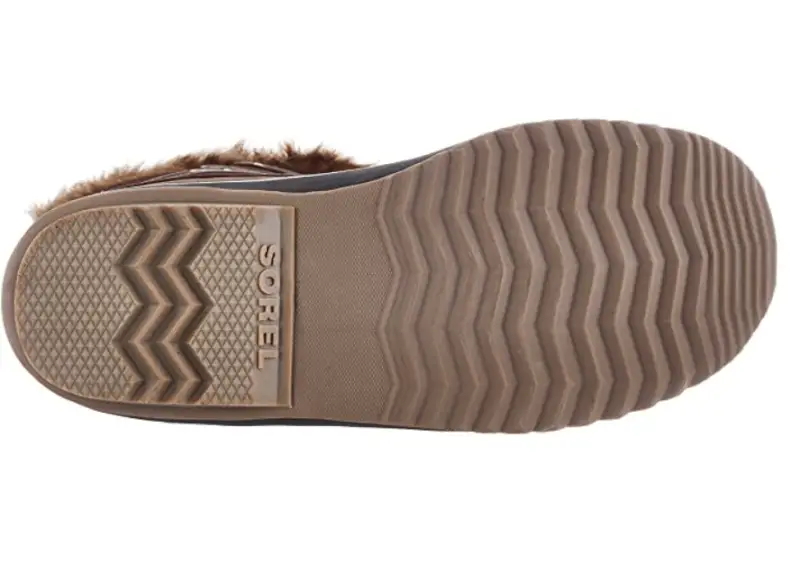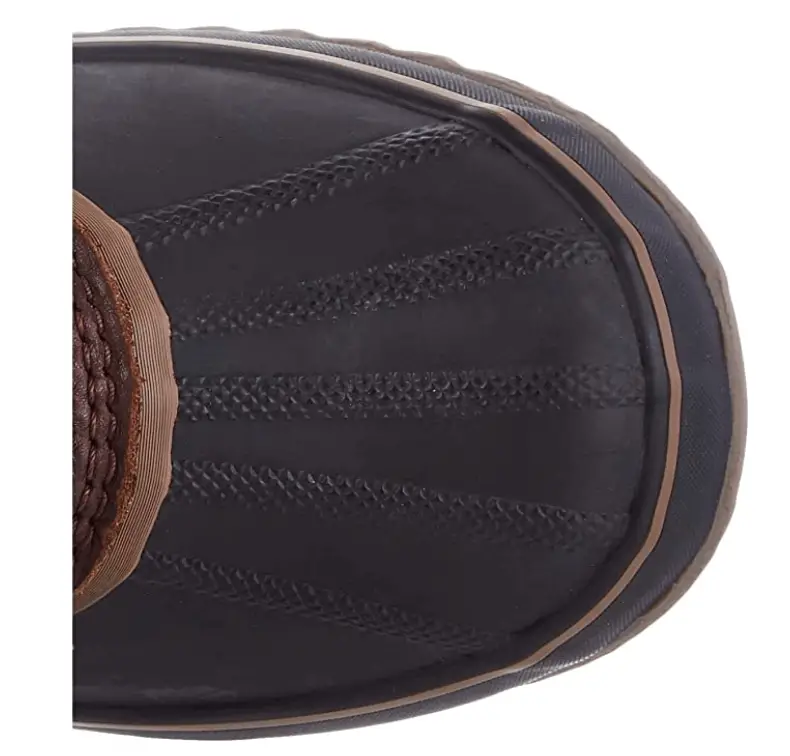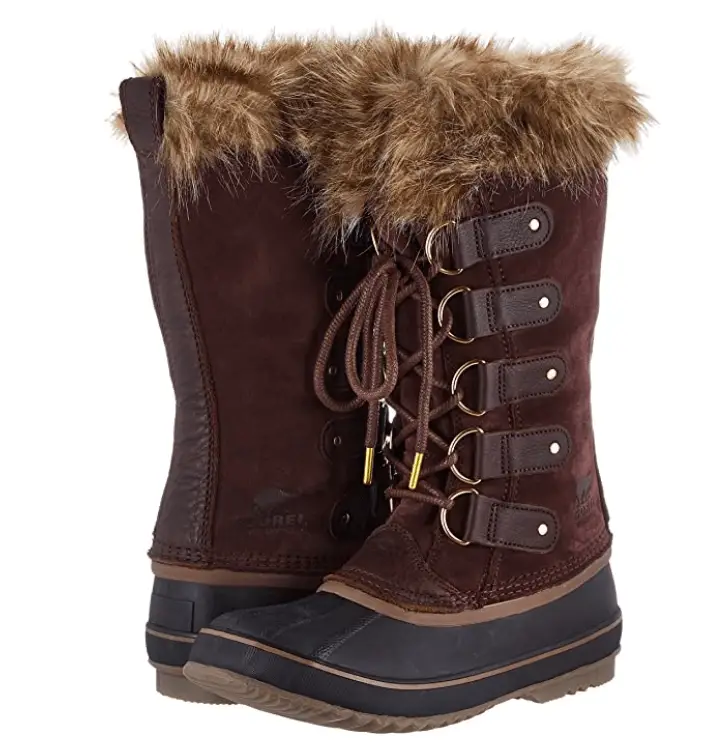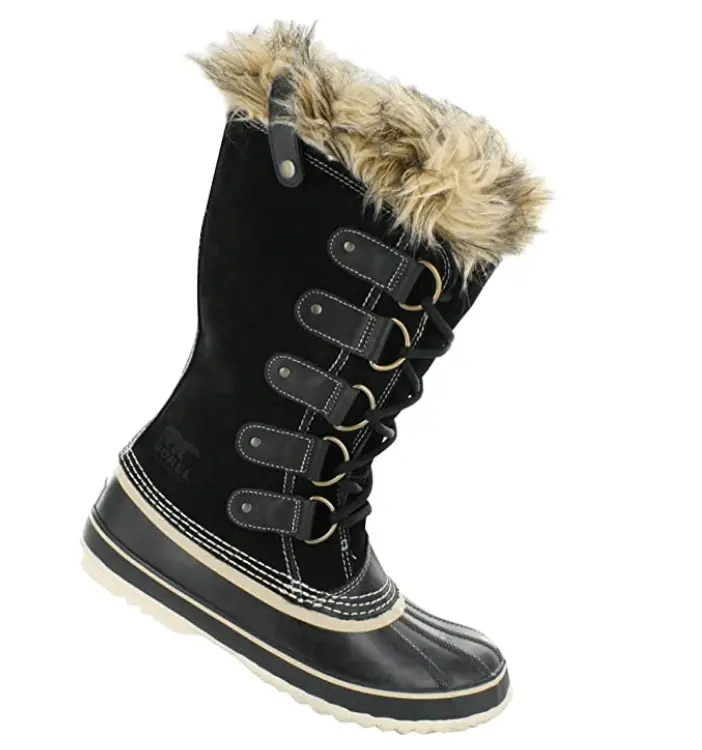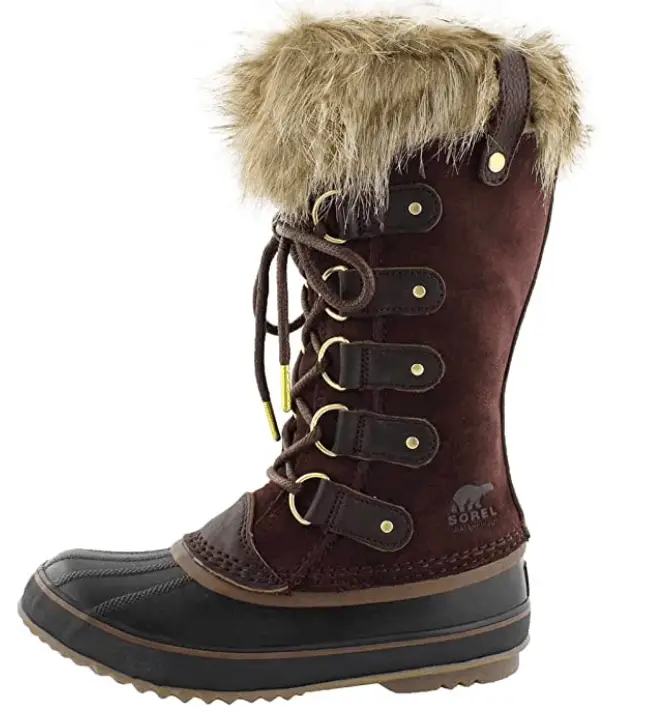 Our Conclusion
You're bound to get compliments when wearing Sorel's Joan of Arctic boot. There's no doubt that these look stylish as hell with a faux-fur cuff, smooth suede upper, rubber midsole and striking lacing system. It is the perfect choice for those that want to look and feel good in the winter.
Popular for more than just its looks, the Joan of Arctic is the classic women's
winter boot
. Warm and sturdy, they're excellent for your winter foundation footwear.
Standing tall at 13.5 inches, constructed with seam-sealed waterproof suede, and insulated with 6mm of recycled felt, the Joan of Arctic is bound to keep your tootsies cozy on severely cold days.
Lots of reviewers find this Sorel footwear entirely adequate for winter use in general, keeping your feet warm and cozy. However, some found limitations with this boot for anything more than everyday use.
Best keep this boot for short walks and outdoor chores to get the most comfortable wear. Let's discuss the Joan of Arctic in more detail to find out its best benefits.
Pros & Cons
Different color available
Not warm enough extreme cold
Key Features
Key Features
Design
You can use these winter boots on any solid and smooth surface like ice, snow, hard-packed trails, and rock, but with mainly only average traction. The rubber herringbone outsole does provide good stability for a variety of terrain; however, the Joan of Arctic has trouble grippy sludgy or wet and steep descents.
Although there are genuine lugs on these booties, they're just not suitable for steep hill walks. However, if you're looking for a winter boot for snow fights, walking around town, or just everyday use, the Joan of Arctic is a great choice.
There are few issues with ease of use, with most people finding the Joan of Arctic easy to put on and remove. Although some reviewers had some problems due to the lack of zipping, most were happy with getting the boots on and off if the laces were sufficiently loose.
Pull tabs would have been handy I like how the laces tighten in one effortless yank, making the boots easier to secure than other similar boots on the market.
The back and shaft are so stiff that the boot will stand up on its own, but some found this too stiff. These reviewers felt as if they were walking in
skiing boots
.
This issue is possibly exasperated by the weight as this Sorel range is one of the heaviest on the market. However, considering the materials, that's to be expected as these extra materials are essential to keep you warmer.
Comfort
First impressions suggest that the Joan of Arctic boot is plenty comfortable. With plenty of height, faux-fur cuff, felt-liner, and a cushioned midsole, you can immediately imagine how comfortable they will be.
Although the Joan of Arctic is perfectly comfortable in most general conditions, the rest of the boot could be improved upon for activities other than general everyday use. Unfortunately, there can be a bunching of excess fabric at the ankle top, heel slippage and pressure points in the toe box.
I particularly like the rubber sole for extra comfort, which is extra thick and insulates the foot from the cold even when you're just standing around in gnarly weather. Your toes stay warm via the thick insulation and protective rubber outsole.
Keeping your feet dry and warm is also easy with an excellent level of rain and weather protection. The 13.5-inch shaft height, waterproof suede leather upper and rubber outsole automatically protect you from downpours and snow. The Joan of Arctic also does well in puddle depths as deep as 10 inches and snowbanks up to 13 inches, with zero leaking through the seams.
Not only does the faux fur collar look good, but it also keeps snow out of the top of the boot. The tongue is also gusseted right up to the top, with plenty of protection from water getting into the boot.
Materials
The Sorel Joan of Arctic boot comes at a premium price for sure, but it also comes with premium materials that result in weatherproofing, durability, comfort, and style. The stylish faux fur cuff, metal eyelets and suede upper all give the impression of an authentic winter boot.
Superior weather resistance and warmth on the move comes from the waterproof suede upper, removable 6 mm washable recycled felt inner and vulcanized rubber shell, plus herringbone outsole.
Durability
Not only do these materials make for a boot that is both stylish, comfortable, and waterproof, but these materials also make for an epically durable boot. Sorel has created a winter boot of premium materials and first-class construction with plenty of attention to detail, meaning this is a highly sturdy and well-made winter boot.
The Joan of Arctic looks and feels durable, and build quality is one of the biggest positives to buying a piece of Sorel footwear. The vulcanized rubber base, herringbone outsole and waterproof suede upper are constructed using a seamless method to ensure long-lasting durability.
As a result, there's no doubt that the Joan of Arctic is a high-quality boot that is made to last even with prolonged use.
Comparison to Similar Winter Boots
As mentioned before, the Joan of Arctic is great for everyday use. However, I'm not sure I would recommend this Sorel boot for use on icy, steep, or rugged ground. For that, you may want to try out a
hiking boot
with a lugged sole. The
UGG Adirondack
could be a better option for hikes or hill walking, with a much sturdier bite from deeper, more robust lugs.
However, if you're looking for a similar everyday boot for slightly cheaper, you can try out the North Face Shellista II. Although the traction and weather resistance are similar, the Shellista II is missing the faux-fur cuff and is arguably less stylish.
Verdict
Despite its limited uses, the Joan of Arctic is a tremendous winter boot and an excellent choice for women needing a boot that can endure long and cold winter days. Although not light or nimble enough for hiking, the Joan of Arctic is perfect for general winter use. It's a top choice for anyone who wants to look and feel great in the winter.

As mentioned before, this Sorel line isn't the hardiest in terms of comfort and traction, but what it loses in that respect it makes up for in superior weather resistance, waterproofing and style.
Subscribe to our Newsletter