Wild Edibles Profile: Cocoplum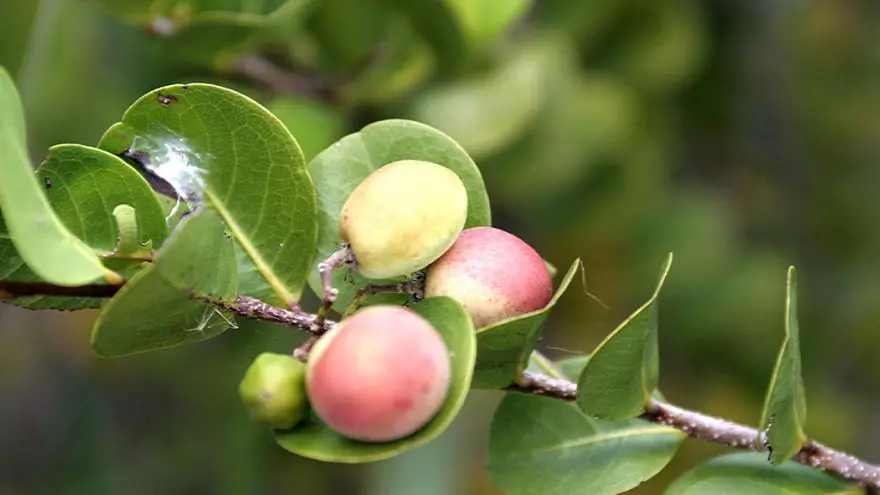 Wild Edibles Profile: Cocoplum
gearweare.net
Cocoplum has the scientific name Chrysobalanus icaco. It is native to South Florida but also does well near beaches in tropical Africa and the Caribbean. The plant has a beachy look and produces an edible plum which many people enjoy. It is an adaptable shrub with many landscape uses.
This salt-tolerant tree grows to a height of 15 feet in full sun and in a wide variety of soils. It is equally tolerant of urban conditions and does well as a street tree. It has rounded leathery leaves with a color range from green to light red. The bark is reddish-brown while the flowers of the cocoplum are small and greenish-white.
The flowers bloom throughout the year, but are more abundant in late spring. The plant thrives in different habitats including moist forests, swamps, thickets, and coastal beaches. They equally grow in various types of soils from limestone, freshwater soils to poorly drained sandy soils.
The fruit of the cocoplum plant is egg-shaped and has a pink or purple shade. It is the edible part of the plant providing important food for wildlife and people. One unique feature about the cocoplum plant is that it can tolerate short periods of drought.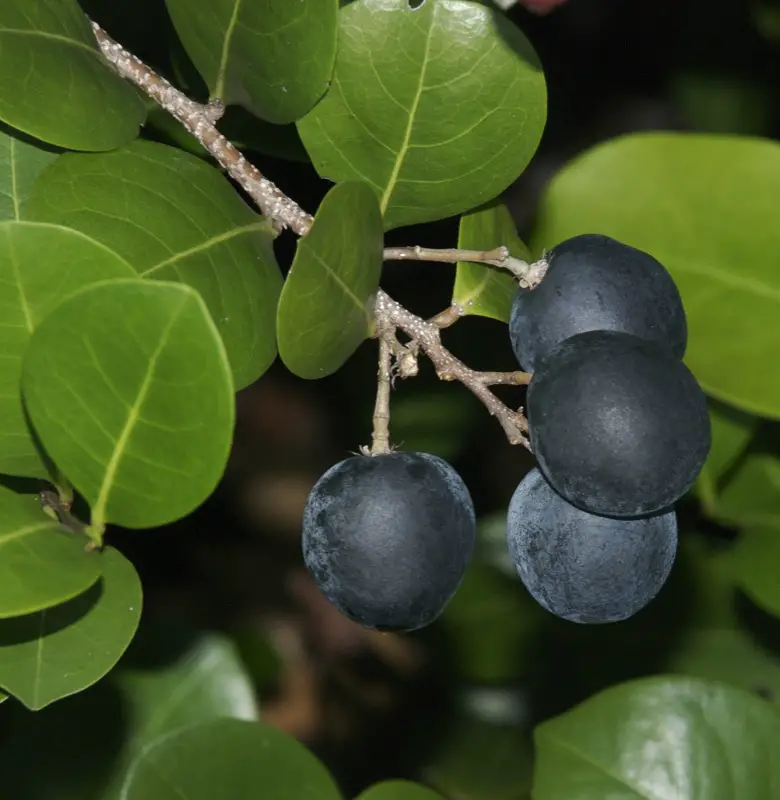 LANDSCAPE USES
The cocoplum can be a great addition to your garden planter or landscape. When carefully and frequently maintained, the cocoplum can be a great sight in your landscape and an attraction to wildlife. Therefore, if you want an easy-to-maintain attractive plant, then you need to add cocoplum to your landscape. Its red leaves are a delight, and the plant can be hedged to any size and shape.
ROADSIDES AND PARKING LOTS
The cocoplum plant requires little to no care, and it is not susceptible to many pests. Its growth rate is desirable as well, and it thrives well in the direct sun. Because of all these exceptional characteristics and its attractiveness, the cocoplum is common along roadsides and parking lots.
PRIVACY HEDGE
The cocoplum can grow either as a tree or a shrub. The red tip cocoplum remains every landscaper's favorite plant because it grows well without fertilizers. It grows to a good size and has thick foliage, therefore, making it an excellent choice to grow as a privacy hedge.
COCOPLUM AS A WINDBREAK
A single plant can take up a large space, and the plant can perfectly be hedged to shape. This makes it suitable to grow on edges of any property to act as a windbreak or a barrier.
SHADE EXTERIOR WALLS OF THE HOME
The thick growth of the cocoplum plant can help shade the exterior walls of your home and minimize solar gain into the house. The plant can also grow along the pool, patio or porch.
THE HEALTH BENEFITS OF THE COCOPLUM
There are different opinions about eating cocoplum fruit. Some find it quite tasty while others do not like the taste of the white pulp. Whether the blue tastes better than the white pulp, cocoplums have different health benefits.
BUILD CELL MEMBRANES
Cocoplums are very rich in lipoprotein cholesterol levels. This high level is beneficial because it helps build and sustain cell membranes. It also prevents the development of hypercholesterolemia and improves cell signaling that supports the B-cell and other immune functions.  
COMBAT CANCER
Cocoplum is equally the best fruit for preventing cancer. According to research, the cocoplum has epicatechin which helps slow down cell growth of cancer. Besides, cocoplums are rich in antioxidants, chlorogenic acid, and phytonutrients which are natural nutrients that help combat cancer cells.
REDUCE RISK OF HEART ATTACKS
Cocoplums are excellent sources of nutrients that improve the health of the heart. Dried plums enhance blood fluidity, in turn, reducing the risk of heart attacks. Moreover, cocoplums help reduce the risk of strokes and treat atherosclerosis.
IMPROVE VISION
Cocoplums help improves the health of your eyes. They are packed with beta-carotene and vitamin A which play this role perfectly. Furthermore, eating cocoplums help put off muscular degeneration thus protecting the cornea from the harmful UV rays.
IMPROVE SKIN HEALTH
Just like other plums, the fruits of this plant are rich in vitamin C and other antioxidants that are beneficial for the skin. Incorporating cocoplums in your diet regularly guarantee you a smooth and radiant skin. Aside from this, cocoplums also rid your skin of dark spots and cure acne.
PREGNANT WOMEN
Pregnant women will benefit the most from eating cocoplums regularly. The fruits of this plant have different vitamins and minerals that are useful during pregnancy. They are equally rich in fiber which promotes digestion and alleviates constipation.
HEALTHY BONES
If you want to maintain healthy bones, then you need to consider cocoplums as part of your daily diet. These fruits contain vitamin K which is essential for keeping bones healthy and correcting weak bones in the body.
OTHER HEALTH BENEFITS
Studies hint that consumption of dried cocoplums helps in weight loss. Aside from this, cocoplums are an excellent remedy for anxiety. Many people recommend eating cocoplums because they also help sustain the electrolyte balance in the body. Conclusively, cocoplums have essential minerals like copper and iron which help maintain healthy blood circulation.
OTHER USES
For many years, the cocoplum plant has been used as medicine. Both the leaves and the bark of the plant have been used to treat kidney and bladder problems as well as treat diarrhea, dysentery, and diabetes.
Furthermore, the leaves have also been used to make tea. The oil in the kernel is an excellent substitute for almond oil and has also been used to make soap, candles and axle grease.
TO SUM IT UP
Cocoplum contains many nutritional benefits in different quantities that when consumed, can improve our health. These include vitamin C, Calcium, Iron, Total carbs, dietary fiber and calories among other vitamins and minerals.
The fruit and the seed are considered the edible parts of this plant while the leave and the bark are acknowledged for their medicinal value. They are the best easy-to-care plants that add a natural touch to your landscape when properly maintained. You could also read about Cabbage Palm and Clover plants to learn everything about other wild edible plants.
Most Read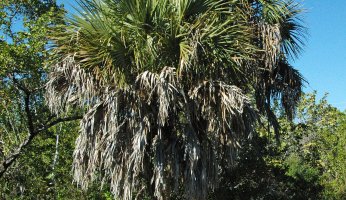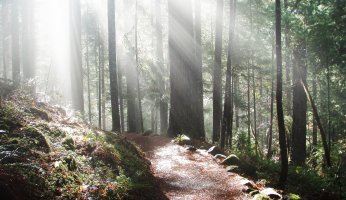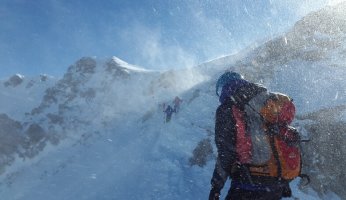 Subscribe to our Newsletter