Adventurous Things to Do at the Beach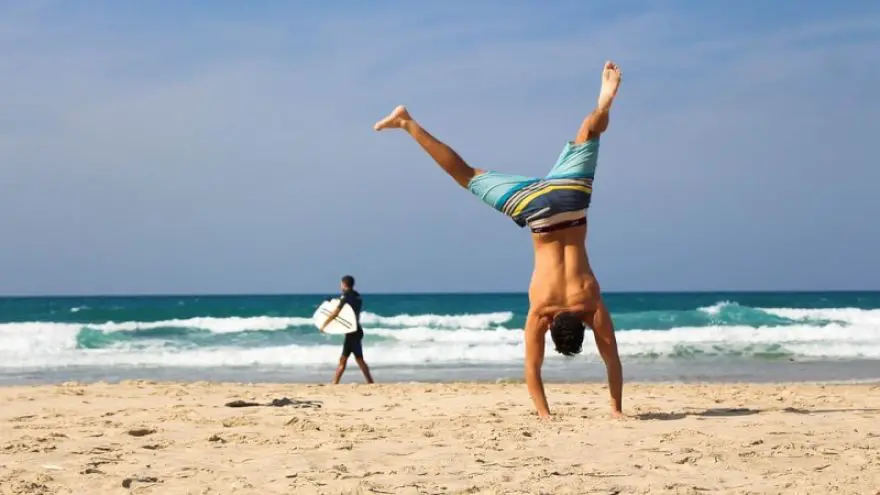 Adventurous Things to Do at the Beach
gearweare.net
Although lounging on a beach, sipping a cocktail and reading a book can be one of the most relaxing activities of the summer, for the adventure enthusiasts out there this activity can only hold one's attention for so long. After a few hours of sitting around listening to the waves crash us outdoor go-getters are bound to get a bit antsy. Luckily the beach is one of the most adventurous locations to spend one's time during warm summer days.
Adventurous beach activities range from those that are fun to do with kids, to those that are truly extreme and require both skill and knowledge within the unique maritime environment. Read on for our breakdown of activities that are sure to spice up any day at the beach.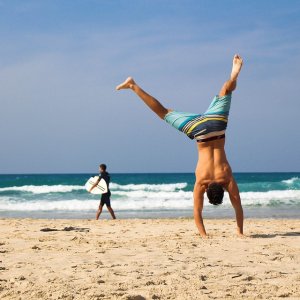 Workout Activities
Running: Running along the ocean can be an incredibly satisfying experience and a great work out! Many beaches stretch for miles in both directions, meaning these areas are perfect for sprinters and distance runners alike. On hot days, minimal clothing is completely acceptable at the beach and runners who need to cool off can take a dip into the ocean at any time.
Swimming: Swimming is a great way to get a workout on the beach. Swim out to a comfortable distance then change course so that you are swimming parallel to the beach. Be aware that swimming in the ocean presents a unique danger, including rip tides, and should only be done by strong and confident swimmers with knowledge of how to navigate in open water.
Family-Friendly Activities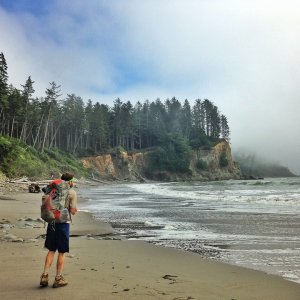 Hiking: Many beaches, especially those on the West Coast of the United States, are surrounded by stunning hills and ocean-side cliffs that offer amazing hikes to break up the monotony of a day spent sitting around on the beach. Furthermore, since many beach accessible hikes are out and backs, the length and difficulty of a hike can be catered to fit the abilities of the group, making this an activity that can be both family-friendly and intense. Just be prepared with the right hiking boots and hiking gear.
Building a Sandcastle: A truly classic beach day activity, building a sandcastle may not be the most adventurous but it is sure to provide the whole family with fun. The more effort put into the castle, the more extreme this activity can become though! Spend a whole day building a sandcastle and you may even be able to build a structure that can fit a grown man.
Searching for Sea Creatures and Shells: Beaches are incredible places to look for strange creatures not found anywhere else. Rocky shorelines with tied pools and seaweed are especially great for searching for ocean dwellers like crabs and starfish. Walk the beach at low tide, peering into the stand-alone pools and under seaweed. Beaches without tied pools can also be home to marine life. Look for holes in the sand and wait quietly for crabs to creep out. Sandy beaches also tend to be better placed to find large, intact shells, the discarded homes of the creepy, crawlies of the ocean.
Snorkeling: Those who want to explore sea creatures under the water as well as on the beach should give snorkeling a try. On many tropical beaches, reefs can be found a short distance from the beach. Snorkeling is a fun pastime on any beach though, as long as the water is clear enough to see through. Although this activity is designated as "family friendly" it should be noted that kids who do not know how to swim should not be allowed to snorkel, and young children (under 10) and those who aren't strong swimmers should always wear a life jacket. Also, when snorkeling on a reef, be careful t not touch the coral as this can cause permanent damage to a delicate ecosystem.
Extreme Beach Activities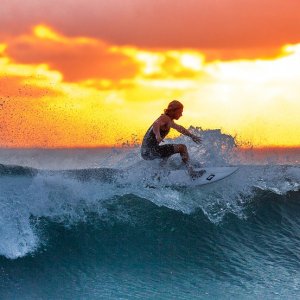 Stand Up Paddling Boarding: The stand-up paddleboard craze has not passed by beaches. These convenient and easy to handle flotation devices make are considered extreme because they allow beachgoers to head far from the shore and may require strong swimming skills. Beginners should pick a mellow day with little wind to try this activity out when the paddle boards will be easy to control.
Wind Surfing: Successfully windsurfing requires both skills and strength. A knowledge of how to harness wind through a sail is needed, as is the sheer muscle to hold the sail up while balancing. Those who are trying this sport out should pick a day with consistent, yet mellow wind and forgiving surf.
Surfing: Learn to ride waves for a true extreme beach activity. Anyone who is new to surfing should try this extreme sports with guidance from an experienced friend or within the context of a lesson. There is a lot of knowledge that is needed to surf safely, so don't just jump onto a board without some know-how. Taking the time to learn to surf as safely as possible is worth it though, as there is no feeling quite like riding a wave.
Scuba Diving:  Those who scuba dive describe the sensation to be like flying. Scuba diving essentially allows one to breathe underwater for a limited period of time. While diving one can expect to have interactions with all sorts of sea creatures and to be exposed to a world the is essentially alien to us land-dwellers. Anyone who wants to scuba dive needs to become certified first. Certification classes are offered at pools all over the country. Those who live near the ocean or large lakes can also learn to dive in these local waters. If you are heading on a beach vacation and forgot to get certified beforehand, it is also possible to do an intensive, few day scuba certification clinic at many beach resorts and towns.
Most Read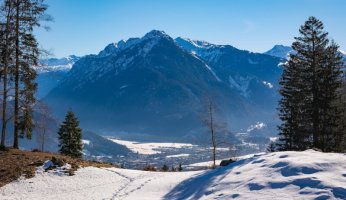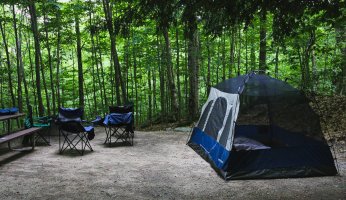 Subscribe to our Newsletter