Best Prickly Pear Recipes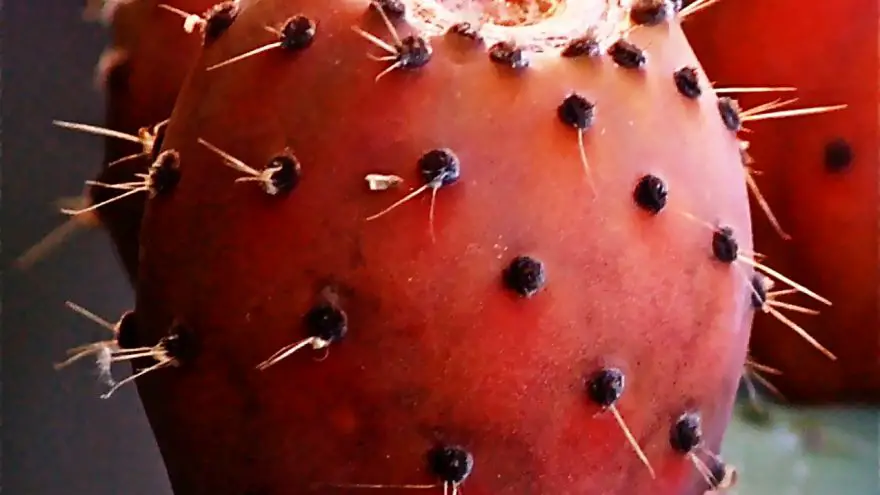 Best Prickly Pear Recipes
gearweare.net
A plant perfectly adapted to growing in some of the most oppressively hot conditions is the prickly pear cactus of North America. The name covers a collection of species in the Opuntia genus. They grow throughout the deserts of Nevada, Arizona and New Mexico down into central Mexico. Surprisingly there are prickly pear species found across the Great Plains up into southern Canada. Because of this many different communities have the opportunity to harvest the edible pads and fruit of prickly pear and turn them into a truly delicious range of dishes and drinks.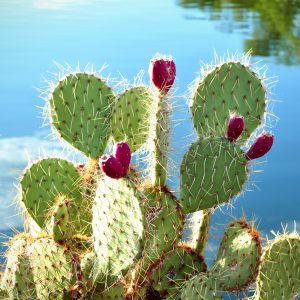 Harvest the pads when they are fully green and without any noticeable blemishes. The fruit can be harvested when they have a deep consistent colouration ranging from red, purple and even yellow. Just ensure they aren't slightly green and you are good to go. Many of the recipes I have put together for you here discuss ways to mitigate the prickles and fine hairs that can cause skin irritation, but the best way is by scraping them off with a knife or else burning them off with a blowtorch. It seems extreme but it does the trick.
Take a chance on this wild edible this season while you're out foraging and use these recipes as an introduction to help you get started on your love affair with the prickly pear cactus.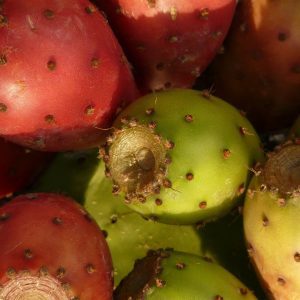 Cactus Fries with Avocado Dipping Sauce
Kris from Munchin with Munchkin has managed to create a recipe that brings a new ingredient into something so loved: French fries. This is a unique way to adapt prickly pear into an easy and delicious recipe. The panko breadcrumbs, cumin and cayenne pepper give it a nice crunchy texture with a bit of a kick. Kris bakes this recipe, which removes any guilt you might feel from having something with fry in the name. Kris even gives alternates for vegans so everyone is able to enjoy prickly pear equally.
Check out the full recipe on Munchin with Munchkin's website by following the link below:
http://www.munchinwithmunchkin.com/2012/05/03/cactus-fries-with-avocado-dipping-sauce/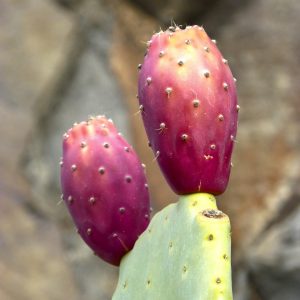 Prickly Pear Syrup
The perfect base for a number of dishes and drinks is this simple syrup made from the fruit of prickly pear. Hank Shaw from Honest Food brings his love for this newly found ingredient to life with a colourful and flavourful recipe, which is both easy to follow and easy to enjoy. Unlike many preparations for prickly pear there is no need to remove the fine hairs or spines that cover the fruit. After you have boiled the prickly pear Hank's two-stage method for straining will take care of any remaining prickles. Whether you are looking for a fresh cocktail, salad vinaigrette or a glaze this recipe will give you something interesting to add.
Check out the full recipe on Honest Food's website by following the link below:
http://honest-food.net/how-to-make-prickly-pear-syrup/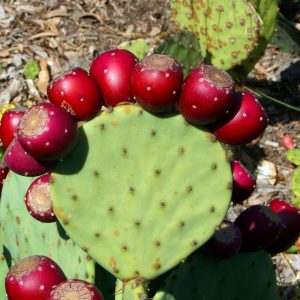 Prickly Pear Mezcal Mule
Here is the perfect recipe for your freshly made prickly pear syrup: a Moscow mule adapted to utilize the flavours of the cactus fruit. This recipe gives you a great Mexican flare. Jalapeños, mezcal, and prickly pear are all iconic ingredients from Mexico and blend perfectly in this cocktail. The sweet, sour and spiciness of all the ingredients give such an interesting flavour profile that each sip contributes a stimulating experience sure to have you savouring each and every last drop. The ingredients are easy to find and Freutcake's recipe is easy enough to follow that you don't need to be a professional mixologist to impress your friends next time you're playing host.
Check out the full recipe on Freutcake's website by following the link below:
http://www.freutcake.com/in-the-kitchen/drinks-anyone/prickly-pear-mezcal-mule-recipe/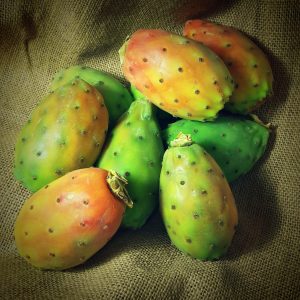 Prickly Pear Lemonade
If you are looking for a non-alcoholic prickly pear drink, look no further. An icon of patios and curbside stands is the refreshing beverage we all know and love: lemonade. This and That's recipe is a deliciously pink drink ready to quench even the most insatiable of thirsts. The sweet watermelon-like flavour of the prickly pear fruit paired with the citrus flavour of the lemon makes a pleasant drink that is enhanced even more by the always-welcomed addition of sugar. Make a batch of this up next time you go to the beach and if there isn't a beach near you put some sunglasses on and just pretend!
Check out the full recipe on This and That's website by following the link below:
http://hercheyk.blogspot.co.uk/2015/06/prickly-pear-lemonade-or-limeade.html?m=1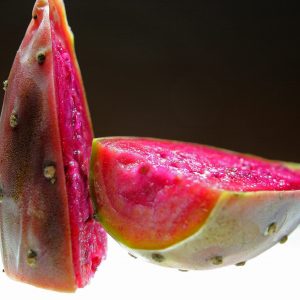 Prickly Pear, Orange and Mint Salad
Nothing says refreshing summer meal like a fresh, sweet and citrusy salad. This recipe from Jackie Gentilesco of The Latin Kitchen brings together a complex set of flavours in this wonderful culinary creation. As you can tell from the name the recipe has a simple set of ingredients but rounds out to be a fully enjoyable summer creation.
Check out the full recipe on The Latin Kitchen's website by following the link below:
http://thelatinkitchen.com/r/recipe/prickly-pear-orange-and-mint-salad
Cactus Pear Sorbet
Looking for a way to cool off from the heat of summer or a tasty after dinner treat? Look no further than this recipe from Brina's Bites. Prickly pear fruit, sugar, water, salt and lemon juice all combined and you've got yourself a delight sure to become a new favourite every time you find some fresh prickly pear near you. There is no heat applied to the cactus fruit, so no risk of damaging the flavour by burning. The recipe doesn't touch on the issue of the prickles but calls for a sieve, so this might be similar to the syrup recipe from above. Enjoy this dairy-free delight next time the sun is out!
Check out the full recipe on Brina's Bites' website by following the link below:
http://brinasbites.com/2014/08/25/cactus-prickly-pear-sorbet/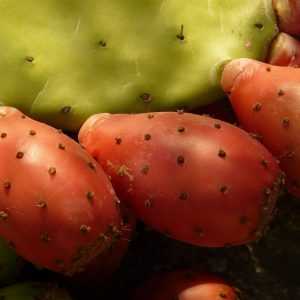 Nopalitos Cactus Salad
This recipe from Elise Bauer from Simply Recipes is a colourful, delicious and unique foraged creation taking full advantage of the prickly pear pads, known as nopalitos in Mexico. A selection of fresh vegetables, spices, lime juice, olive oil and, of course, prickly pear all combine in this tantalizing recipe. The nice thing about Elise's process is she discusses the potential sliminess of the cactus pads, which was originally one of the factors that kept me from fully enjoying this ingredient. Just listen to Elise and she will set you on the right path for a charming cactus meal.
Check out the full recipe on Simply Recipes' website by following the link below:
http://www.simplyrecipes.com/recipes/nopalitos_cactus_salad/
Most Read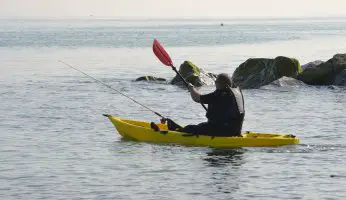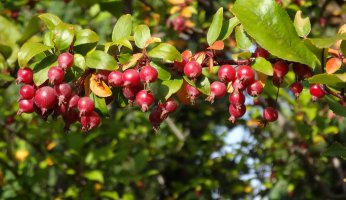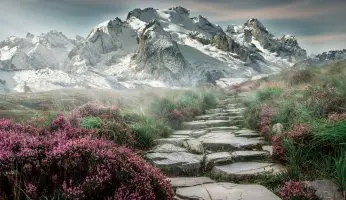 Subscribe to our Newsletter