PyeongChang 2023 Winter Olympics – First Weekend, Feb. 9th-11th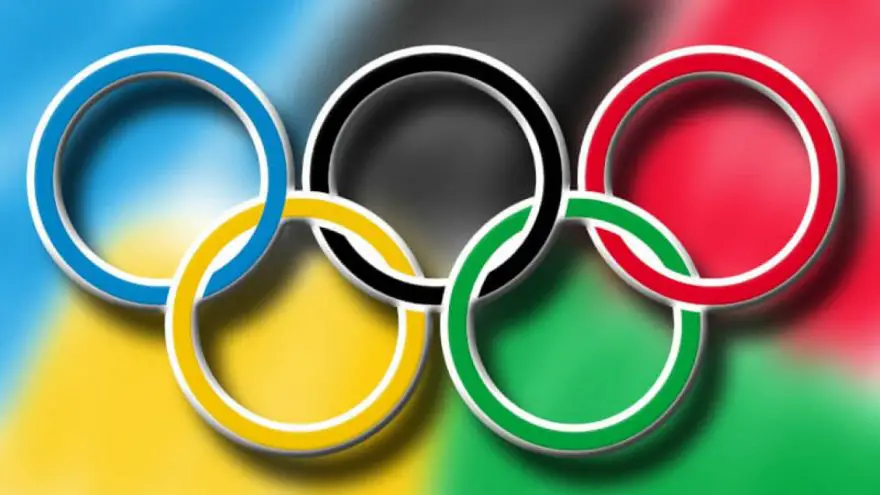 PyeongChang 2023 Winter Olympics – First Weekend, Feb. 9th-11th
gearweare.net
This past weekend marked the beginning of the Winter Olympics in PyeongChang, South Korea, and already these games are shaping history and defining new standards within athletics. The Olympics unite the world in a way that no other event can. Athletes from countries on hostile terms put away their grievances to engage in friendly competition, and individuals the world over tune in to support the competitors from their nation state. During the two weeks over which the Olympics occur the attention of the world is focused in one place, and it becomes easier to see that, despite our differences, humanity really is one.
Opening Ceremonies
The opening ceremonies on Friday night demonstrated this unity when South Korea and North Korea put aside their longstanding enmity to march in the Parade of Nations as a united Korea. This is the greatest demonstration of peace between these two nations since they divided in the 1950s. The presence of Kim Yo Jung, sister to North Korean dictator Kim Jong Un, intensified the significance of the moment. She shook hands with South Korean President Moon Jae-in, and both of them watched as a South Korean and North Korean shared carrying the Korean flag. Later, two members of the of the united South and North Korean women's hockey team also shared the honor of carrying the Olympic torch. These players, who represented each of the divided Koreas, hopefully signal a more peaceful future.
Other notable moments during the Opening Ceremonies included the arrival of the team from the United States comprised of 244 athletes, which is the largest team to ever compete in the Olympics, and the world's introduction to two female bobsled teams hailing from the warm climate countries of Jamaica and Nigeria. Both teams have had their stories compared to Cool Runnings, and have created murmurs of a sequel. The athletes from Russia were also given significant attention during the Parade of Nations, due to the unfortunate fact that they will not be able to represent their country during the games. A statewide doping scandal forced the Olympic Committee to sanction Russia by preventing them from sending competitors. Those athletes proven to be clean are being allowed to compete, but only under the Olympic flag. Furthermore, if a Russian wins gold, the Olympic anthem will be played in place of the Russian one.
Finally, the ceremony itself was full of beautiful imagery and cutting-edge technology. The program followed the adventures of four young children through the history of Korea, and explored cultural traditions both ancient and modern. It ended with an incredible drone display produced by Intel®. Over 12,000 shooting star drones were controlled to make the shapes of a snowboarder, a bird, and finally the Olympic rings hovering in the air.
Competition Highlights
Currently the five countries with the most number of medals are, in order of greatest number of medals to lowest, Norway, Germany, Netherlands, Canada, and the United States. Unsurprisingly, these countries all have cold winters, with lots of ice and snow, and mountains or proximity to them over their borders.
The first gold medal was won in men's slopestyle snowboarding on Saturday by American, Red Gerard. The 17-year-old was in last place after taking a fall on both his first and second runs. However, on his third and final attempt at the course, he not only executed his tricks with immense style, but managed to land everything cleanly. These competitions only count the score that is highest out of an athlete's three attempts, and Gerard's final score was enough to catapult him to first place. I am especially excited about Gerard's win since he hails from the town where I live in Colorado!
Also exciting is the US's second medal, this one in women's slopestyle snowboarding. Jamie Anderson, who is from South Lake Tahoe, CA, achieved her second gold medal in this event, which she also won during the Sochi Olympics in 2014. Her win is even more impressive when the adverse conditions she was dealing with are considered. It was so windy this past weekend that the semi-finals in women's slopestyle were cancelled, and the finals were delayed by hours and condensed to two runs per rider. While the other girls were whipped around by the wind, Anderson managed to stomp the landings on her jumps, cementing her status as the best in the world.
Olympic history was likewise made in cross-country skiing, when Simen Hegstad Krueger of Norway came back from a fall at the beginning of the men's 30m skiathlon to win gold. He and two other skiers, both from Russia, crashed during the first lap of the race. The fall broke one of Krueger's poles, and positioned him in 63rd place. Coming back from this was a nigh impossible feat that Krueger seemingly accomplished with ease. He won the race, which was over 18 miles long, in 1 hour, 16 minutes, and 20 seconds, and helped Norway achieve a sweep of the podium.
Other Medals Won
Besides these three notable gold medal wins, the finals for eight other events occurred over this past weekend. The gold medal athletes, along with their event and team are listed below:
David Gleirscher, Luge – Men's Singles, Austria
Michal Krcmar, Biathlon – Men's 10km Sprint, Czech Republic
Perrine Laffont, Freestyle Skiing – Ladies' Moguls, France
Laura Dahlmeier, Biathlon – Women's 7.5km Sprint, Germany
Laura Dahlmeier, Biathon – Women's 10km Pursuit, Germany
Andreas Wellinger, Ski Jumping – Men's Normal Hill Individual, Germany
Sven Kramer, Speed Skating – Men's 5,000m, Netherlands
Carlijn Achtereekte, Speed Skating – Ladies' 3,000m, Netherlands
Lim Hyojun, Short Track Speed Skating – Men's 1,500m, South Korea
Charlotte Kalle, Cross-Country Skiing – Ladies' 15m Skiathlon, Sweden
Events in bobsled, curling, figure skating, and hockey also took place over the weekend, with finals and medal ceremonies occurring later. If you missed anything, all the events can be streamed for free on nbcolympics.com.
Most Read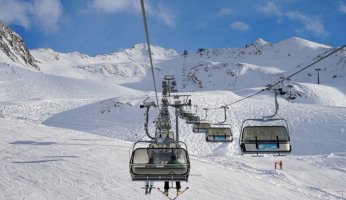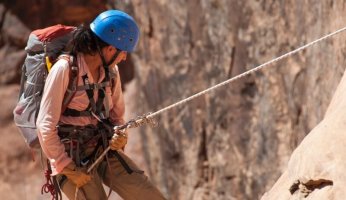 Subscribe to our Newsletter