Places to Ski in the Summer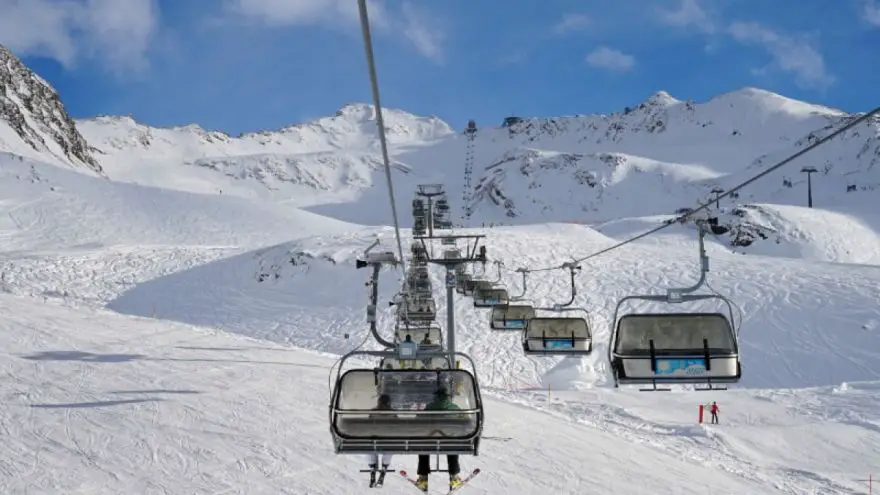 Places to Ski in the Summer
gearweare.net
Endless winter may sound like a cruel joke to some, but to the dedicated ski bum it represents a pinnacle of dirtbag achievement and is worth striving for. The easiest way to make powder during every month of the year a reality is to head to the southern hemisphere when the temperatures start to rise in the north. Below the equator the seasons are switched, so that their winter is our summer, and vice versa.
Argentina and Chile, New Zealand, South Africa, and even Australia make wonderful destinations for powder hounds from June and July to early October. Below are two of the best resorts the Southern hemisphere has to offer.
Ski Portillo, Chile: The oldest ski resort in the Andes, Portillo's trails extend as high as 10,860 feet above sea level. The 35 runs on this mountain extend over 1,235 acres and can accommodate a variety of skill levels, however over half of terrain here is classified as for advanced or expert skiers and riders. Only two hours away from Chile's urban hub of Santiago, Portillo is accessible, while its location high in the monstrous Andes makes it feel remote.
Treble Cone, New Zealand: Located just under two hours from the adventure sport mecca of Queenstown, Treble Cone makes a great day trip. The largest ski resort on New Zealand's South Island, it was also endowed as the best ski resort in the country during the 2013 World Ski Awards. 10% of the terrain here is appropriate for beginners, including a mellow 2.5 mile run, while 45% is fit for intermediate skiers. The rest is expert terrain that incorporates easily accessible bowls and powder basins, making this mountain a great destination for individuals at varying skill levels.
* * *
As lovely as the idea of following winter down south is, there is one major problem with this as the solution to your summertime snow fix – it is expensive. Traveling abroad means forking over thousands of dollars on flights and accommodations, and when you factor in the costs of skiing and snowboarding, most people are quickly priced out of this option. Furthermore, southern hemisphere ski destinations are quite far away from our North American home, so to make it worth it you would need to spend at least a week abroad. That means missing work, which is not something that many of us can do.
However, fear not! Scattered throughout our home continent are a few mountains that offer skiing during the warmest times of the year.
Timberline Lodge, Oregon: This famous ski area is located on the side of infamous Mt. Hood. In the summer, the Palmer Express quad lift stays open. This lift serves the very top of the ski resort, where the south facing slope maintains a snow pack all year long. Multiple training camps are offered here, however it is also possible to purchase a day pass and freeride on your own. The terrain is limited, yet varied. Timberline's terrain park, which is located further down the mountain during the winter, is moved up to this area come summer, while the upper reaches of the mountain provide space for sweeping carves and require expert technical skill.
Beartooth Basin, Montana: Truly a unique ski area, Beartooth Basin is actually only open from the end of May until the beginning of July. The gnarly conditions in this area make it impossible to reach during the winter months, and come July the snowpack has usually become to depleted to ski or ride. This area was founded as a training camp in the 1960's, but over time it was opened to the public. It now has two lifts which provide access to 600 acres of terrain. There is also plentiful hike-in terrain for anyone who's willing to work a little harder for their turns. This is not a beginner area, and anyone who ventures here should be able to confidentely handle variable terrain.
Whistler Blackcomb, British Columbia: In the summer Whistler Blackcomb opens the Horstman Glacier to skiers and snowboarders. Although the area is open to freeriding, they also offer multiple camps that can help skiers and snowboarders of varying levels improve their skills. Conditions on the glacier are variable, so come equally prepared for hot weather and winter-like conditions.
Copper Mountain, Colorado: The Woodward Playground found at Copper Mountain during the summer months is a small terrain park that doesn't provide much in terms of turns but can be a great place to get that warm weather snow fix. Unlike the natural snow features found at the resorts listed above, Copper's summer terrain park is created by piling enough snow up that a man-made glacier is created. Park rats spend all summer here, but for the powder hound this area is probably not worth a visit on its own. Still, if you happen to be in Colorado, this is a fun way to spend an afternoon that can satisfy your craving for snow until the resorts open in the fall.
* * *
The final option for the die-hard skiers and riders looking to shred during the warmest times of the year is to hike. At the highest elevations snow can be found well into the summer. Pursuing backcountry snow during July may entail walking over dry ground carrying your equipment on your back, until you reach a patch of snow in a sea of rocks. This level of commitment is both commendable and slightly insane, but to anyone willing to take it on I have nothing but respect.
Most Read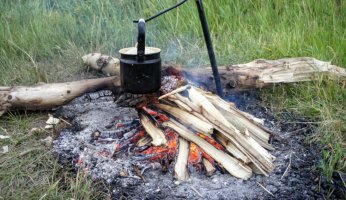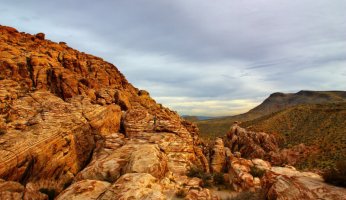 Subscribe to our Newsletter