Creative Camp Meals – Pasta Dishes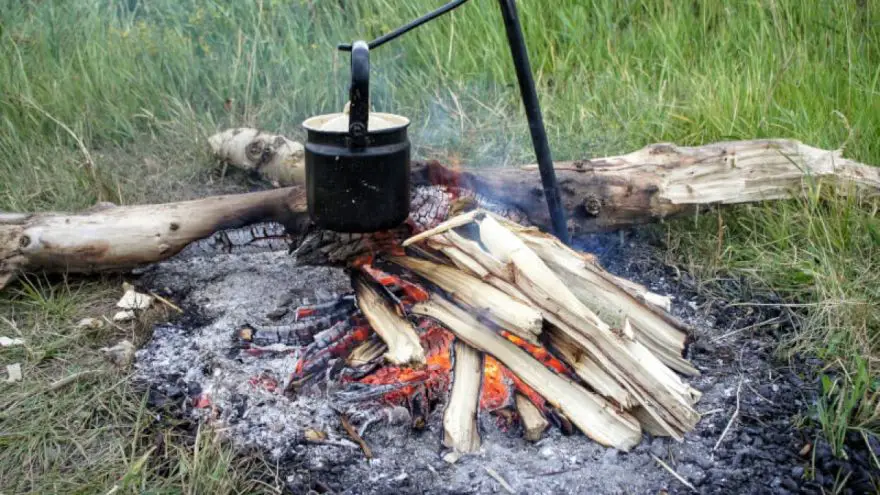 Creative Camp Meals – Pasta Dishes
gearweare.net
For many, spending time in the outdoors is about getting back to basics. On a camping trip, you leave the obligations and burdens of your daily life behind. Evenings are spent chatting with friends around the fire or quietly reading a book. Many of the best camping spots don't even have cell phone service, which can be a pleasant respite from constantly having to be in communication.
Going back to the basics doesn't have to mean you give up every comfort though, and good food is one thing that pairs particularly well with camping. While backpackers need to consider the weight of their food and cookware, if you are car camping the limitations on the kinds of fireside meals available to you are your trunk space and your imagination. Of course, some meals will require greater know how or particular culinary gadgets, while others will take a considerable amount of time, but with a bit of creativity, you can turn almost anything into a delicious camp meal.
The most difficult part of cooking outdoors is cleaning up. However, if you keep the following things in mind this shouldn't be that much of a hassle either.
Prep everything you can at home, especially meat and anything else that is particularly messy to clean. This will stop you from needing to use extra dishes like a cutting board or knife.
Bring cleaning supplies, including a sponge, biodegradable soap, and a dish towel. For cleaning dishes that aren't that dirty, wet wipes are also very useful. If you use wet wipes, remember that they leave a chemical residue, so make sure to rinse your dishes thoroughly before eating off them again.
Make sure to have enough water to do your dishes. If your campsite is not next to a stream and doesn't have water pumps, pack an extra gallon for this purpose. When actually doing the dishes, heating the water beforehand will make getting the grim off easier and will be more comfortable on your hands if the air is cold.
Follow the principles of leave no trace, making sure to pack out any food waste you can. If you throw waste water into the bushes, make sure you have used biodegradable soap, and only do so at a significant distance from your or anybody else's campsite, as the smell can attract animals. If your campsite has a dumpster, make sure it is properly locked before walking away.
Following these tips will make cooking in the outdoors both more enjoyable and safe.
Pasta Camp Meals
Pasta is one of the simplest meals to make in your home, so unsurprisingly it is also one of the easiest meals to make while camping. Easy doesn't have to mean boring though. Following any of these recipes you'll be able to create scrumptious food that the whole family is bound to love. If none of these meals quite catches your fancy, they can also be used as launching points for the creation of your own recipe.
Classic One Pot Pasta:
One pot pasta entails cooking your pasta in the sauce instead of separately in water. This is great for camping since it cuts down on the number of dishes you will have to use. It also means you won't be wasting any water on cooking the pasta, and that you won't have to deal with the hassle of straining the pasta from the water without a collider. To make one pot pasta, sauté your veggies and meat first, then add the sauce, a little extra liquid, your pasta, and spices. Bring the sauce to a boil and cook until the pasta is tender, stirring regularly.
A full recipe for classic one pot pasta can be found here.
Artichoke, Olive, and Lemon Pasta:
This pasta dish is made without sauce. Instead it is dressed with lemon, olive oil, and parmesan cheese. More flavor is found in the added vegetables, artichokes and olives, which could easily be supplemented for different veggies or meat. This pasta dish and the variations that can be extrapolated from it, make great camping meals because they can take as few as two steps to create. The first step is cooking the pasta in boiling water. Then, once it is tender, the water is strained from the pasta and all other ingredients are added. Do note, if your ingredients require cooking, prepare them in a separate pan while the pasta is being boiled. They can also be cooked at home to speed the process.
The full recipe for artichoke, olive, and lemon pasta can be found here.
Bocce Pasta Salad:
Pasta salad is a great dish to bring camping because it is meant to be eaten at room temperature. It can be prepared at home before you leave to go camping, then eaten for dinner or lunch the next day. If you want to make it at your campsite, it is simple because the pasta is the only ingredient that you will need to cook. This particular pasta salad is made with orzo pasta, tomatoes, onions, basil, lemon, and feta cheese. It is both a delicious and healthy choice for a camping dinner.
The full recipe for bocce pasta salad can be found here.
Campfire Lasagna:
Lasagna may not seem like a likely candidate for a camping eating, but with the proper cookware it can make a hearty dinner that is surprisingly easy to prepare. A cast iron Dutch oven, which can be placed directly on top of hot coals, is critical to making this meal happen. A cast iron lid, which coals can also be placed on top of, is similarly important. The heat from below and above allows your lasagna to reach temperatures equivalent to those achieved when baking it in the oven. The other crucial ingredient for making lasagna while camping are fresh noodles that will cook completely without pre-boiling. Besides these two considerations, the preparation and cook-time for campfire lasagna are similar to what you would expect while cooking it at home.
A full recipe for campfire lasagna can be found here.
Most Read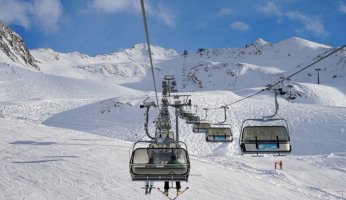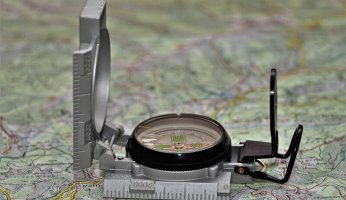 Subscribe to our Newsletter