All seasons Desert Destination – Red Rock Canyon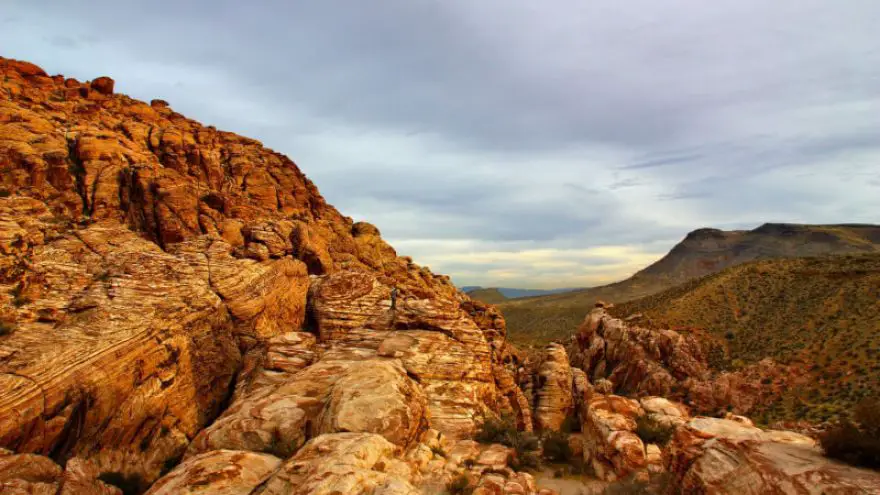 All seasons Desert Destination – Red Rock Canyon
gearweare.net
There are lots of places that make great short vacation destinations, among them the city of Las Vegas. Moreover, although Las Vegas may not be the first pick choice for a vacation for those of us more interested in hiking than drinking, it actually offers almost unparalleled access to some incredible nature that is quintessentially representative of the American West. Of all the natural areas surrounding Las Vegas, one of the most beautiful to focus a trip around is the Red Rock Canyon National Conservation Area, a stunning area in the heart of the Mojave Desert.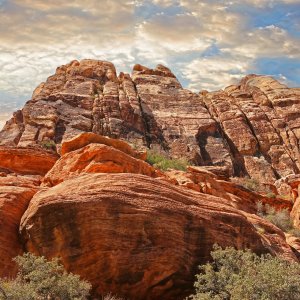 Red Rock Canyon National Conservation Area is a convenient day trip from Las Vegas since it is located only 17 miles from the city's famous strip. This park's proximity to this bustling metropolis, known for gambling, clubs, and shotgun weddings, is all the starker since within Red Rock's one can find wilderness of the purest kind. In fact, there is no cell service in Red Rock Canyon, so less than 20 miles from Las Vegas one can gain the solitude of nature without fear of interruption from the outside world.
The different areas of Red Rock Canyon can be accessed via Scenic Drive, which is a one-way road that makes its way through the park for a total of 13 miles. This road is closed after sunset, so make sure to plan your trip to Red Rocks so that you can be sure you will be leaving before the gates shut for the night. From November through February Scenic Drive is open from 6 am until 5 pm, in March and October it is open from 6 am until 7 pm, and from April through September it is open from 6 am until 8 pm. These open times apply to other areas of the park beside Scenic Drive as well, including the Red Spring Picnic Area and the Red Rock Overlook. The Visitor Center is open all year long from 8 am until 4:30 pm every day of the week.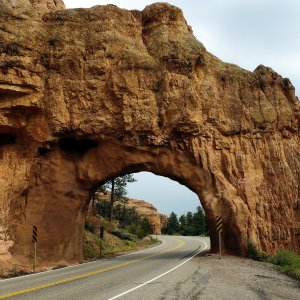 Driving is the best way to get to Red Rock Canyon since public transportation to the park is not available. A fee of $15 is required for every car and truck that enters the park for every day that they visit. Those who enter by motorcycle are charged less, only have to pay $10 per day. Pedestrians and bicyclists are charged the least amount, having to pay a fee of $5 for entry. Biking the Scenic Drive is a great workout with amazing views, and is a popular way to experience the park. Without vehicle of some sort though, getting around the park will be quite difficult, so visiting as a pedestrian is not necessarily recommended. Furthermore, the lack of cell service in the park means that calling a ride service to take you back to your home or hotel may be quite difficult. Those who want to visit the park but don't have access to a vehicle should, therefore, look into signing up for a tour and investigate whether their hotel offers periodic bus services to the park.
Before moving on, it should also be noted that year-long passes to Red Rock Canyon are available for those who will be coming back over and over again. These passes can be purchased for $30 per person. As a federally governed park, Red Rock is also part of the American Beautiful Annual Pass, which holders as many days as they desire in this nation's national parks and federal recreational land for a one-time $80 fee over the course of a year.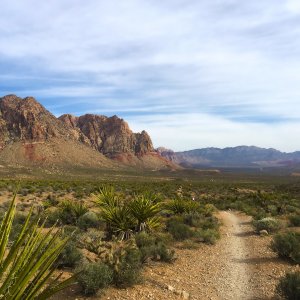 Now that we have established what it takes to get to Red Rock Canyon, let's look at why one should want to go there at all – i.e. what is there to do in this park? First and foremost are the 26 different hiking trails that can take walkers pretty much anywhere throughout the park. These trails vary in length and difficulty, although many are on the harder side and some are quite strenuous. For this reason, make sure to double check the length, elevation gain, and exposure of a hike before setting out. Fortunately, some of the coolest features of Red Rock, including petroglyphs and waterfalls can be found alongside the areas easiest hikes.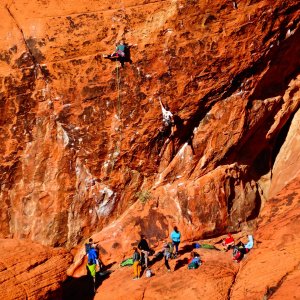 Besides hiking, Red Rock Canyon is also very well known for offering some of the best sandstone rock climbing in the US. There are thousands of climbs located within the park that include high-quality routes of every style. The majority of climbs here are trad, however, sport climbers and boulders also make the trek to Red Rock to explore its stellar crags. Furthermore, the grades at Red Rock are predominately moderated with some harder projects sprinkled in, making this a great destination for climbers at all skill levels. The park closures at night apply to climbers as well, however since there are multi-pitch endeavors within Red Rock that require more than one day to complete, climbers can apply for bivy permits. These permits allow climbers to sleep on the side of a specific wall for a specific number of days.
Within Red Rock Canyon there are also ample opportunities for biking. As previously mentioned, road bikers may enjoy a loop along Scenic Drive. There are also a plethora of mountain bike trails that can be explored throughout the park. Over roading is another popular activity in the park, as is plant and animal identification. Finally, photographers should make sure to take a trip to this park, since the stunning and expansive views of colorful rock are sure to inspire.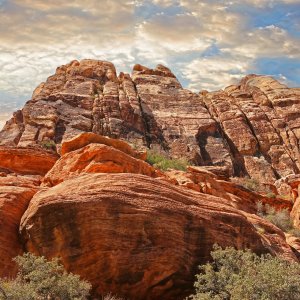 There is one campground at Red Rock Canyon, aptly named The Red Rock Canyon Campground. Sites at this campground range from $10 to $60 per night depending on the size and type of site booked. The short drive to Las Vegas also means this park accessible to those who are staying in a hotel in the city.
Most Read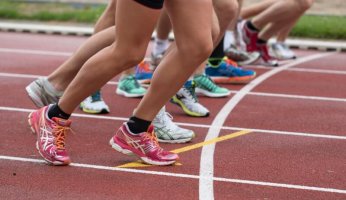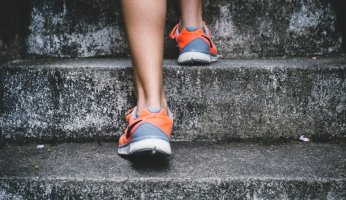 Subscribe to our Newsletter