Camping Destinations for April and May
Camping Destinations for April and May
gearweare.net
The first day of spring is March 20th, which means that by the months of April and May many areas of the United States have gotten warm enough that one can comfortably go camping. In fact, these months are the best time of year to go camping in some spots, since the warmer summer season can get uncomfortably hot in some areas. This is the niche that the camping destinations recommended on this list occupy – they are areas that are too cold for camping in the winter but too hot for camping in the summer, making the shoulder seasons of spring and fall the best times to visit.
Besides temperature temperatures, another reason to go camping in April and May are the wildflowers. This is especially true in deserts, where spring snowmelt can produce oasis in the middle of otherwise dry land. Cactus blooms are also quite common in these locations and are definitely a special kind of flower that is worth a visit to the desert in their own right. Southern areas of the United States are also great choices for Spring since like the deserts these areas tend to be unbearably hot during the summer.
The following list of areas to camp in April and May includes National Parks. Because of this, it should be noted that National Parks Week will be happening from April 20th until April 28th. This week of events meant to highlight the joys of the nation's national parks includes a day of free admission to every national park (April 20th) and a day to recognize active duty military personnel and veterans (April 21st). A full list of the events going on during National Park Week can be found here.
With all of that in mind, here is our list of the best places to camp during April and May:

Moab, Utah
In the summer the temperatures in this area can reach into the mid-90s during the day, making outdoor activities that don't involve water neigh impossible. Unless you are going to be rafting Colorado, a trip to this adventure hub in April or May is highly recommended.
Outdoor enthusiasts of every type will be able to find something epic to do in Moab. There is excellent climbing here, although we recommend opting for the trade routes of the local sport since sandstone cracks are much more fun to climb than faces. At Big Bend Boulders one can also easily spend a day getting shut down by excellent problems at grades you can on sight in the gym. Cross country bikers and four-wheelers also come from far and wide to play in this area, which has numerous trails for both sports at a variety of levels. Another great activity to try while in Moab is canyoneering, which involves repelling in canyons and hiking along the bottom.
We would be remiss to not point out the Moab is also one of the best areas in the country for gorgeous desert hikes. From short, few mile treks to beautiful rock structures like Corona Arch, to multi-day backpacking epics into the wilderness, this area has it all and the springtime is the perfect time to experience it. Expect numerous wildflowers and cool nighttime temperatures, but do be aware that even in the spring temperatures in Moab can reach into the 80s.
Some of the best places to hike in Moab include the areas two National Parks, Canyonlands, and Arches. When it's time for you to settle in for the night, these parks also have campgrounds and offer opportunities for backcountry, permitted camping. Outside of the park, there are over 15 campgrounds, but be aware that during the busy season these sites will fill up fast. Don't fear though, because there is seemingly endless BLM camping in Moab, so a campsite is never too hard to find.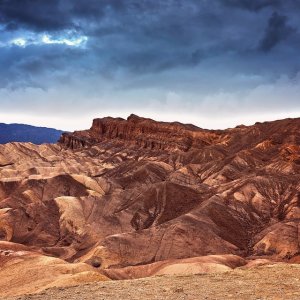 Death Valley National Park, California
The lowest point in North America can be found in Death Valley at an elevation of 282 feet below sea level, an astounding fact given that this area is less than 100 miles from Mount Whitney, the tallest mountain within the lower 48 states. Clearly, Death Valley is a land of extremes, something that can be felt as well as seen when the temperatures here begin to creep into the 100s during the summer. Even in April daytime temperatures can reach 90 °F, so make sure to bring lots of water, sunscreen, and layers for when the temperatures dip at night. It is also possible to escape the heat by heading to some of the higher elevation parts of the park, which dramatically stretch thousands of feet above sea level.
The things to do in Death Valley include hiking, backpacking, four-wheeling, and road and mountain biking. Another draw is the stars, which are clearer in the skies of this park than almost anywhere else in the country. Wildflowers are another special reason to come in the spring. Flowers can blanket the hills and fields of this desert landscape making for a lush contrast. The flowers are always especially good after heavy spring rains, so try to save this trip for a year when that has been the case. Just be prepared for camping in the rain.
Camping in Death Valley is pretty easy to find. There are a total of nine campgrounds in the park, at varying elevations. At least one of these campgrounds will be open at any given time of year. The Furnace Creek campground is the only one for which reservations can be made.

Cape Lookout National Seashore, North Carolina
Those looking for more consistent temperatures than those found in the desert should head to the Cape Lookout National Seashore for an April or May camping trip. Average daytime temperatures on Cape Lookout during this time of the year are in the mid-60s to mid-70s, which are ideal for beach lounging but may be a bit chilly for swimming. At night the temperature will be about 8 degrees cooler.
Although you may not want to spend a lot of time swimming during your springtime camping trip to this location, there are still lots of other things to do. Wildlife viewing is a popular activity here, where hundreds of bird species can be found. Cape Lookout, which is an island, is also home to a population of wild horses, which should be viewed from a safe distance. Finding the horses is sometimes easy, but at other times involves hiking the miles of trails that take visitors from one end of this barrier island to the other. Fishing and hunting, boating, kayaking, and beach driving are also fun activities that those who come to Cape Lookout can enjoy.
Getting to Cape Lookout can only be done via the local ferry, which can accommodate vehicles for those who want to bring them. This means that you must be sure to thoroughly prepare for a trip out here. All camping on Cape Lookout is primitive and located on the beach, so you are responsible for all bringing all the water, food, and toilet paper that you will need. Permits are not required for groups of under 25 people, and stays are limited to 14 days.
Most Read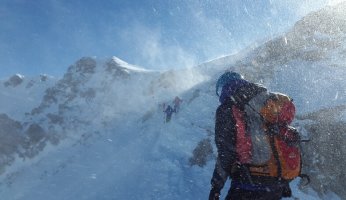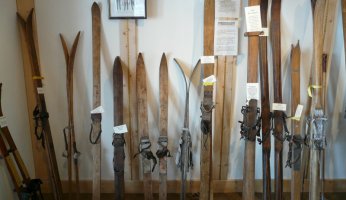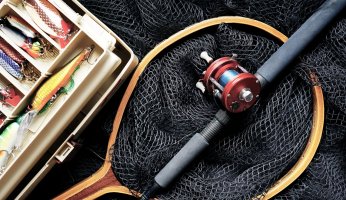 Subscribe to our Newsletter