How to Dress for a Winter Run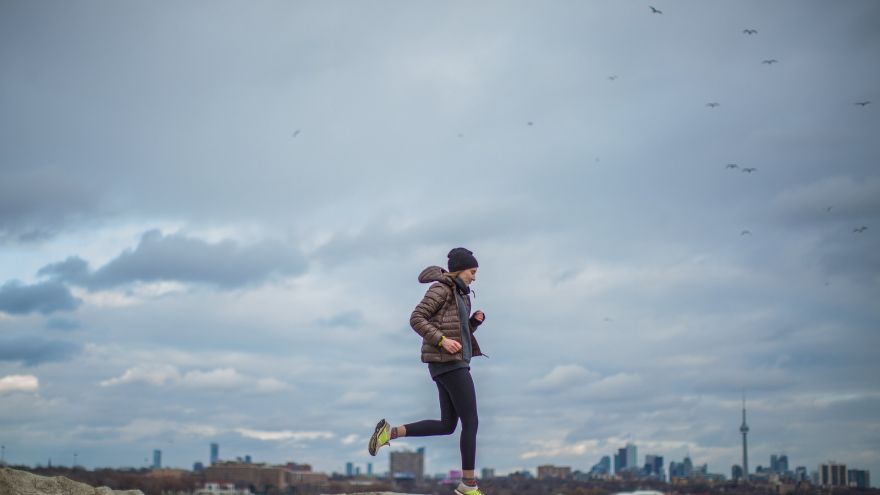 How to Dress for a Winter Run
gearweare.net
Although the thought of running in the winter may sound like an entirely unpleasant way to use your time, it can actually be quite comfortable with the proper gear. As northern folk have long said, "There is no such thing as bad weather, only bad clothing."
At no other time is that phrase more true than when one is lacing up their running shoes to put in some mileage in 25°F temperatures. Dressing for a winter run is more complicated than just piling on the layers though. In fact, more layers can sometimes be both uncomfortable and dangerous. This is just one example of what makes picking the right outfit for a winter run so difficult. Read on for a detailed explanation of everything you need to know to ensure you are wearing the right outfit no matter what the temperature or the weather conditions are.
Picking the Right Layers Based on the Temperature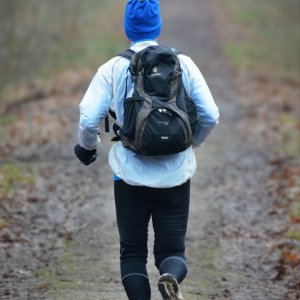 Winter running is all about layering, and it is very important that you put on the right number of layers for what the temperature is outside. Of course, you want to dress to ensure you wear enough so as not to be cold, however, if you wear too much clothing you run the risk of sweating and making your clothes wet. This can be very dangerous, because if you then cool off again you can become colder than you would have been if you had just worn less clothing and are at increased risk of hypothermia. This is especially true if you are running in freezing temperatures, which can cause wet clothes to freeze.
When dressing for a winter run it is also important to remember that your body temperature will increase once you have warmed up. A good rule of thumb is to dress for temperatures 10 to 20°F warmer than what the thermometer is reporting the current outdoor temperature to be. The number of degrees you decide to add will depend on your size, the pace of your run, and how long you will be running. If you are going to be starting off slower and then setting a higher pace later in the run or will be putting in a lot of miles which will cause a significant rise in your body temperature, you may want to ditch a layer or tie a layer around your waist. Personal preference for being a bit more cold or hot should also be factored in when figuring out how many degrees to add.
The final thing to keep in mind when picking out the right layers is the material that your clothing is made from. Avoid cotton, and go for fabrics that are moisture wicking. This will help you dry faster if you do sweat, and is another important factor in preventing hypothermia. Some examples of good fabrics to wear include fleece and polyester. For socks, merino wool is also okay.
Here are some recommendations for what to wear on a winter run depending on the temperature:
41-50°F: A light, long-sleeve tech shirt; Shorts or three-quarter length running tights depending on preference; thin gloves and a headband if you think you might still be cold.
31-40°F: A thick long-sleeve tech shirt with another shirt, either a light long-sleeve or short-sleeve tech shirt depending on preference, underneath; running tights or pants; thin gloves; a hat or a headband.
21-30°F:  A thick long-sleeve tech shirt with a thinner long-sleeve tech shirt underneath; running tights or pants; thick gloves; a hat or a headband; tall socks that cover your ankle.
20°F or Colder: A thick long-sleeve tech shirt with a thinner long-sleeve tech shirt underneath; a windbreaker or shell jacket; running tights or pants by themselves, or running pants with tights or long johns layered underneath; thick, insulated gloves or mittens; a hat or a headband; a ski mask or neck gator to cover face.
Weather Considerations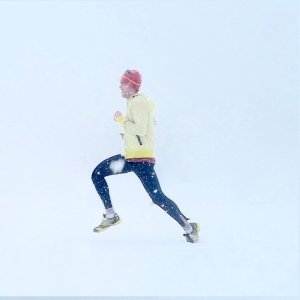 Nasty weather conditions should also be considered when you are choosing what to wear during your winter run. Wind chill can make the air feel colder, so on consistently windy days make sure to dress for what it feels like and not what the temperature is. Also, it's a good idea to run into the wind on your way out and with the wind on your way back home. This is because the running into the wind once you are wet and sweaty can drastically increase the chill factor. As a bonus, this also allows you to get the harder part of the run out of the way first.
If you are heading out for a run when it is raining or snowing, wear a baseball or flat brim hat. This will help you keep the precipitation out of your eyes. If it's also cold out enough that you want to wear a headband or a hat, just put the brimmed hat over your cozy layer. A neck gator pulled up, over your head also works well as the underlayer.
Although it is not strictly weather, the slickness of the terrain you will be running over also needs to be considered. Compacted snow and ice are easy to slip on unless you have some extra traction. If you live somewhere with a lot of snow, you may want to invest in a pair of lightweight traction devices, such as Yaktrax. These devices have small spikes on them and can be worn right over your running shoes. Make sure to only wear them when you are running over snow or ice though since wearing them on pavement will break them.
Sometimes It's Just Too Cold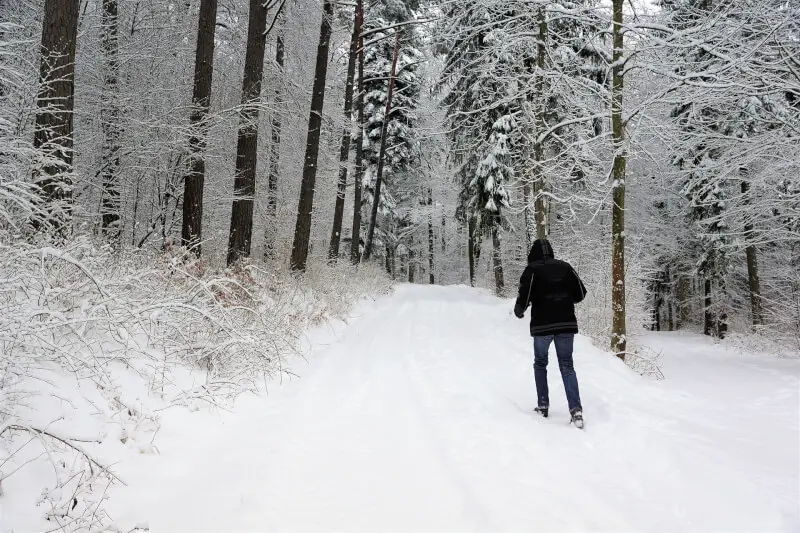 When the temperatures dip into the single and negative digits, running outside becomes significantly more uncomfortable. Those frigid temperatures also increase the danger. At a certain point, it's okay to admit it's too cold and head for the gym instead of the streets or trails.
Most Read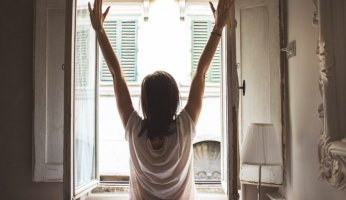 Subscribe to our Newsletter