Great Places to Cross Country Ski in the US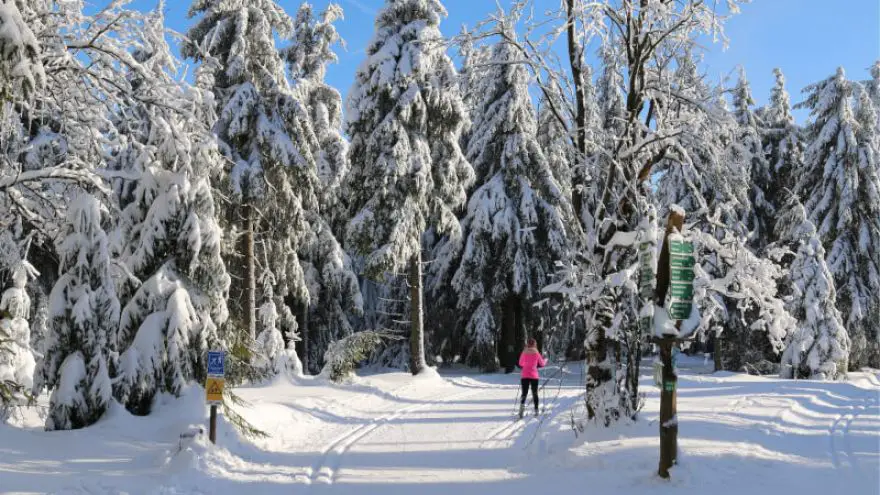 Great Places to Cross Country Ski in the US
gearweare.net
The thrills of downhill skiing and snowboarding are not for everyone all of the time. Those who crave a quieter wintertime activity should turn to cross country skiing. This sport is less popular, so one can expect to deal with far fewer crowds. In fact, it is possible to only see a few people on a cross country trail even on the most popular holiday weekend. Furthermore, cross country skiing trails can get one way out into nature, where wildlife encounters are possible and the only noise is the sound of one's own skis.
Quiet and solitude aren't the only benefits of cross country skiing. For one, this style of skiing is cheaper than its alpine counterpart. Some groomed cross country ski areas are actually free! Even at the areas that aren't free, a pass will be significantly cheaper less than one for downhill skiing, making cross country skiing a great choice of activity for those with a tight vacation budget.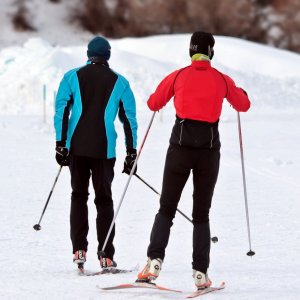 The final draw of cross country skiing is the incredible workout that this sport provides. Unlike downhill skiing, cross country is cardio in its purest form. While exploring the trails, one will find themselves moving up and down over terrain for a workout that gets the heart beating fast and leaves the legs sore for days. The full body and cardio workout that is available from cross country skiing make it an excellent way to stay in shape during the coldest times of the year.
Great cross country skiing can be found all over the United States. Keep reading to learn about some of the best areas that this country has to offer.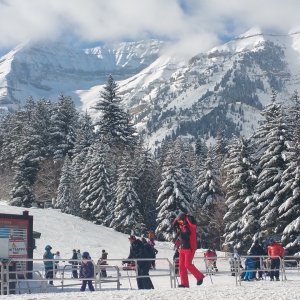 Maine Huts and Trails – Kingfield, ME
At this cross country area, located in the picturesque woods of Maine, skiers spend the day making their way to huts positioned along the trails, where they can spend the night in style. The huts are more lodges or resorts than cabins, and feature plenty of luxurious amenities. Adding to the allure of this area, the over 50 miles of groomed trails here are linear, meaning skiers don't need to backtrack as they make their way between nightly destinations.
Trapp Family Lodge – Stowe, VT
Founded in 1968, the cross country ski center at this Austrian themed lodge celebrated its 50 year anniversary in 2018. This makes this area the oldest for cross country skiing in the country. That is not the only history that can be explored at the Trapp Family Lodge – this lodge was founded by the Von Trapp family after they fled Austria before WWII, and yes, that's the same Von Trapp family whose story inspired The Sound of Music. With 37 miles of groomed trails which grant access to 62 miles of backcountry, the cross country skiing here is as epic as the story behind the lodge.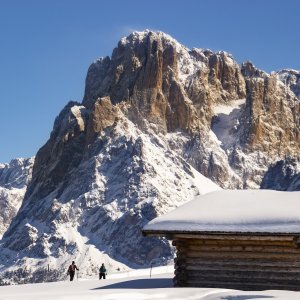 Whiteface Resort – Lake Placid, NY
This resort was home to the 1980 Winter Olympics, and therefore offers access to the infrastructure left by those events. For example, visitors can try their hand at the biathlon, which is an event that involves both cross country skiing and target shooting. It is also possible to take lessons here that mimic the training that Olympic athletes receive. Whiteface Resort boasts about 30 miles of groomed cross country terrain that takes visitors through some gorgeous scenery that features views of Mt. Van Hoevenberg and Lake Placid.
Devil's Thumb Ranch – Tabernash, CO
Colorado is known for great skiing, and the cross country skiing area at Devil's Thumb Ranch is known for being one of the finest in Colorado, making this area the best of the best. With almost 75 miles of trail that cover all ability levels, this is a destination that both novice and expert cross country skiers are sure to enjoy. Furthermore, the scenery of Colorado, with its sweeping vistas and fourteen thousand foot mountains, can't be matched. A trip to Devil's Thumb Ranch is made even more enticing by the fact that this resort and spa features high-quality food and spa amenities, all within a rustic, alpine setting.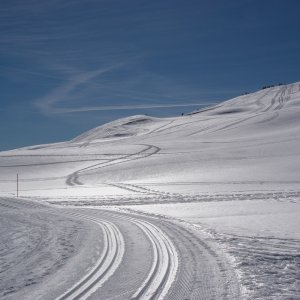 Cross Country Ski Headquarters – Higgins Lake, MI
The terrain in Michigan may not be as epic as in more mountainous states, but it does make for some incredible cross country skiing – mostly flat, with some rolling hills and a large amount of snow every winter. At Cross Country Ski Headquarters, this ideal terrain is taken advantage of through over eleven miles of high-quality groomed trails. Those who visit this area on the weekend should head to Trapper Cabin, only one mile from the trailhead. Here, one can warm themselves up by the fire while they grab a bite to eat.
Royal Gorge – Soda Springs, CA
With 124 miles of trails, Royal Gorge is by far the largest cross country ski area on this list. Not only that, but it is the largest in all of North America. The resort covers 6,000 acres that house six distinct trail systems. The trails, which are groomed and tracked, lead guests far out into the wilderness, while still being accessible since the entire resort is are seamlessly integrated with the Village at Sugar Bowl. Furthermore, nine warming huts scattered throughout the resort make staying cozy easy, even when one is trying to clock mileage across Royal Gorge's expensive terrain.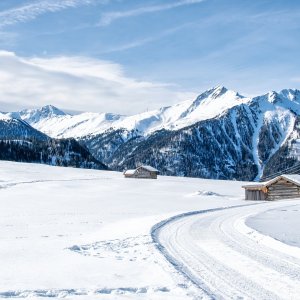 Sun Valley – Sun Valley, ID
Visitors to Sun Valley will find 25 miles of trails that traverse the stunning landscape of this aptly named valley – the area gets a lot of sun! A three-hour drive from Boise, this area is remote and perfect for anyone who wants to truly experience the wilderness. The trails here are well-maintained and offer quality to individuals at varying levels of ability.
Most Read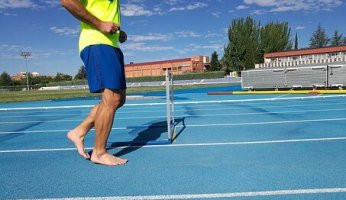 Subscribe to our Newsletter